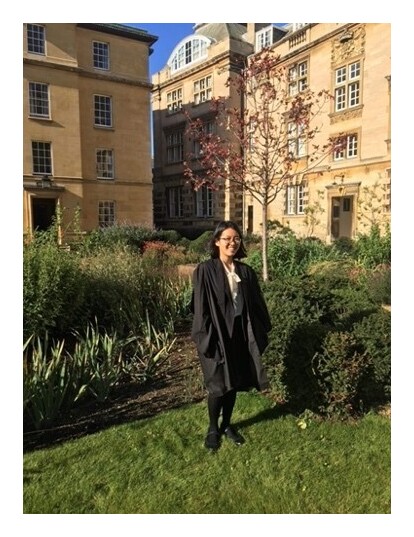 Victoria is from Marlow in Buckinghamshire (South-East England), and wrote this at the end of her second year of the Architecture course here at Christ's College, Cambridge.
At school, Victoria did A-levels in Maths, English Literature and Fine Art, as well as an AS level in Spanish.
Having started her course in October 2019, the Covid-19 pandemic disrupted things from part-way through her first year (March 2020). Although the level of restrictions varied at different times, disruptions to normal study continued into Victoria's second year.
Picture: Victoria in Third Court
What inspired you to study Architecture?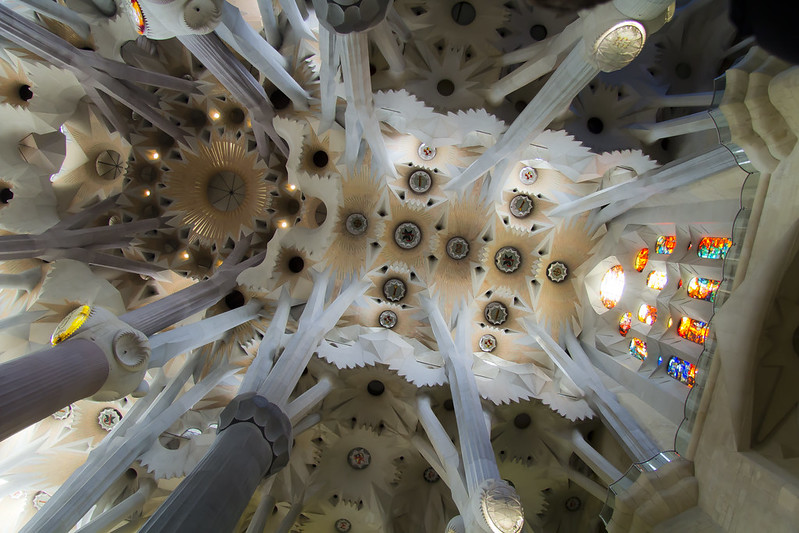 I first started thinking about studying Architecture when I saw the Sagrada Familia in Barcelona during the summer holiday of year 10. Seeing the multicolour light created by the stained glass windows and the organic hyperbolic forms of Gaudi's work made a great impression on me. I have always been fascinated by church buildings and skyscrapers when travelling or on trips to London, and would make detailed itineraries to visit as many buildings as possible.
Architecture attracted me as it is a broad subject, encompassing design, science, history and people. I believe that design which benefits society, by increasing employment or generating public spaces for example, is crucial to improve our quality of life.
The Cambridge Architecture course appealed to me due to its interdisciplinary nature, allowing you to be constantly creating in studio, whilst studying a mix of humanities and science-based lecture courses. I can never be bored as the lectures are so varied- from studying concrete design in structure courses; environmental design, which is vital for the climate crisis we are living in; urban planning, which made me realise the consideration which goes into the layout of cities, as well as the architectural history and theory which provides great inspiration for studio work.
It is also very exciting to receive studio projects where you familiarise yourself with the site, its history, and social issues to work out what the area needs. Using precedent buildings and developing your idea to a final building proposal, whilst creating models and drawings, feels very rewarding.
Architecture is a fun degree as you get to design whilst using inspiration from anywhere and learning intellectually challenging content in lectures.
 
What makes the Cambridge Architecture course stand out?
The Cambridge Architecture course attracted me as I enjoyed learning a mix of humanities and STEM subjects at GCSE- something which I missed when specialising at A Level. It was fascinating to study architecture from the Mesopotamian period, a topic which I have never touched on before, to the present day.
The option to choose your own dissertation topic for third year is exciting and allows students to travel and make connections with others to undertake research.
Being taught in small groups for supervisions with leading academics is very rewarding and generates fascinating discussions, and the department is also very supportive as I can ask for advice with my studio work and queries about the lectures. The small-sized year groups mean that I can receive personal feedback on studio work twice a week so I know how to progress my project.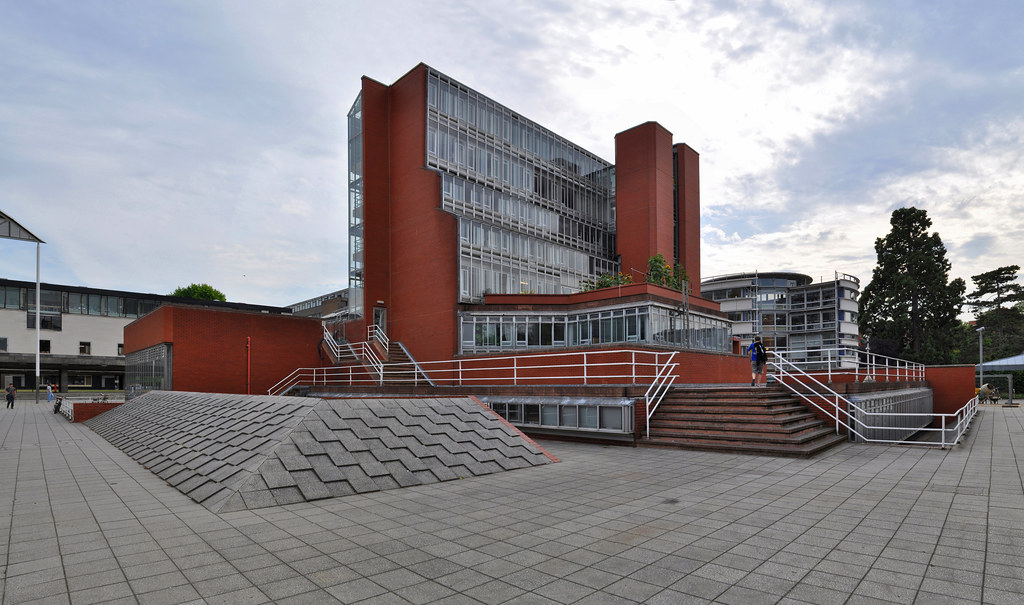 Cambridge is a great place to study architecture in terms of the wide range of wonderful buildings you can see every day such as the beautiful medieval and modern colleges, Sidgwick site and other faculties. The University and Architecture Libraries are excellent as they have pretty much any book you require. There is the option to request books for research, essays and inspiration for studio work, which has helped me a great deal. The Architecture department now subsidises most materials and computer programmes.
One of the highlights of the degree is the annual trip which allows you to study buildings through sketches and enjoy spending time with friends and tutors. Christ's is fantastic for architecture as the College has offered me financial support to subsidise books, studio materials and architectural study trips.
Were your school subjects good choices?
Yes - I would choose the same A Levels if I were choosing again, since I chose to pursue my favourite subjects. The knowledge from mechanics and trigonometry in A level Mathematics was highly applicable, but the information provided in the Structures lectures and textbooks is sufficient with GCSE knowledge. A level Physics would be useful for a foundation in the Structures lecture course but I found English Literature helpful for writing essays and using theoretical perspectives for analysis. A level Fine Art prepared me for learning how to develop an idea to a final piece, lay out my work and draw from observation.
 
Was there any particular architecture that you were interested in when you were at school? 
When I was at school, I was interested in the unique character and richness in Catalan Modernist architecture and wrote my EPQ on the question 'To What Extent is Gaudí's Sagrada Familia Gothic?'. I also admired the elegance of Renzo Piano and Amanda Levete's work after visiting their designs of the Shard and Victoria and Albert Museum extension.
Currently, one of my favourite architectural firms is Stanton Williams as it is exciting to see the practice's buildings in Cambridge, including the Judge Business School extension, which I pass on my daily walk to studio, and the award-winning Sainsbury Laboratory. I highly admire the craftmanship and aesthetic of traditional Japanese architecture, and the work of Kengo Kuma with his intricate timber buildings.
 
Was there anything that you were nervous about, in relation to the Cambridge Architecture course?
I was nervous about all-nighters since the forum discussions on the Internet seemed off-putting, discussing how architecture consumes most of your time. I think it is important to spend time on a hobby every week to relax from work and socialise with friends. I was also nervous about the Structures course but most of the knowledge you require is taught at GCSE, and the textbook and lectures helped me greatly. Cambridge is great as I can ask for help by emailing the lecturers. The small-sized group teaching in supervisions is beneficial as it means you can ask your questions and debate ideas from the set reading and lecture content.
I have now finished second year and although towards deadlines I tend to cut down sleep, I have not had an all-nighter yet! Organising your time and accepting that you may not have time to finish that one last drawing will help, although people work in different ways. It can feel satisfying to stretch yourself to produce work to the best quality you can.
 
Why did you apply to Christ's?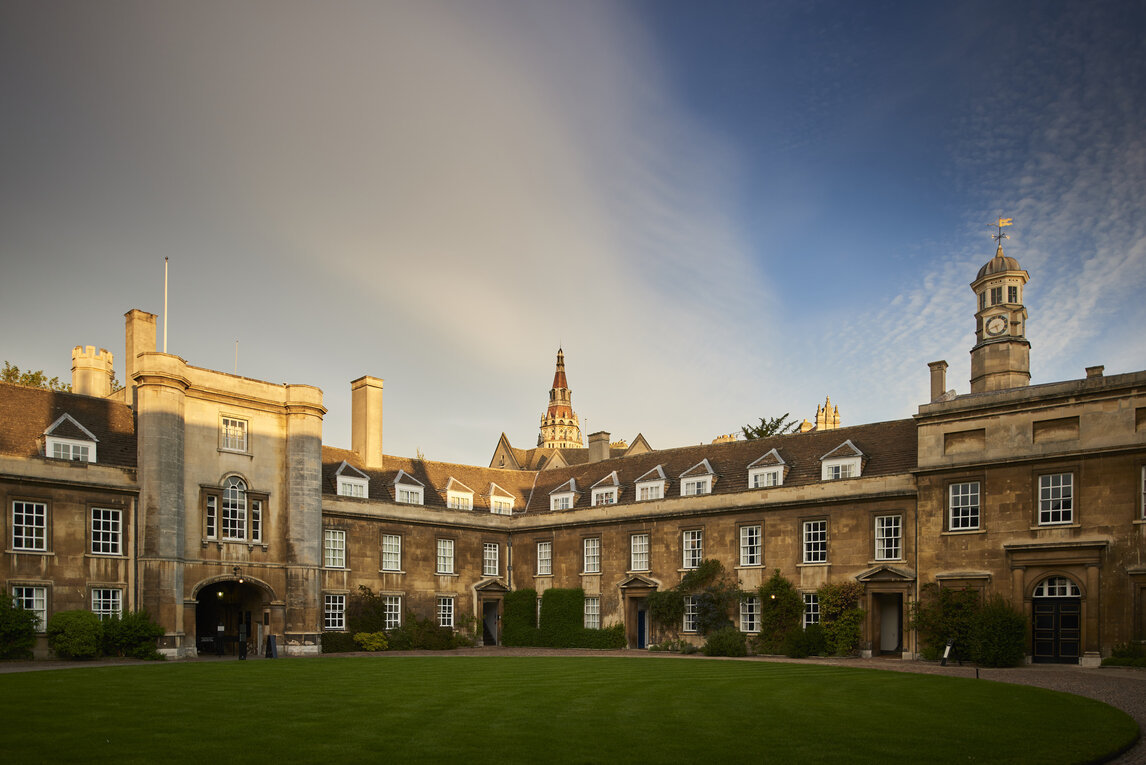 I applied to Christ's because when I visited on the Open Day, I thought the medieval buildings and floral gardens were stunning. I also felt very welcomed in Christ's and talked to the first year architecture students at the time, who gave us helpful admissions advice, a college tour and a great impression of the course.
The collegiate system is great as it means you make friends with students studying other subjects and it is interesting to discuss similarities in your lectures and talk about what you are learning in Upper Hall. You are not limited to your College though - it's been fun to try formals in other colleges (when Covid-restrictions allowed it!), as well as cooking with housemates and friends in other colleges. I enjoy visiting other colleges to see their beautiful architecture, and how the more modern colleges adapt the courtyard tradition.
For students who are struggling to choose a college, there is no need to be overly stressed as students tend to be glad to end up in the college they are in. Cambridge people are generally very friendly and welcoming.
How do you find the mix of students at Christ's? 
The majority of students I've met at Christ's tend to be from state schools (grammar and comprehensive) and the college is fairly diverse, although I've felt that rather a large proportion of the UK students tend to be from London (see where our student writers are from). For a student concerned about diversity, the University has a wide range of international societies and outreach initiatives you can join. For example, I attend ABACUS society - this is the Association of British and Chinese University Students - it promotes and celebrates Eastern and Western cultural exchange. I've made friends in the formal meals and events they offer.
 
How did you develop your interest in Architecture whilst you were at school?
I explored architecture by reading and skimming through some of the books in the recommended reading list from the department. One book I found particularly helpful is Curtis' 'Modern Architecture since 1900' which gives an introduction to western architectural history, and Summerson's 'The Classical Language of Architecture' looks at pre-1800 history. It can be useful to pick out certain sections on the main buildings to read more thoroughly and gain an idea of the chronology. The reading list has been updated to offer non-western architecture and ecological books which are incredibly useful to read. Rasmussen's 'Experiencing Architecture' and Pallasmaa's 'The Eyes of the Skin' helped me discover a new way of analysing architecture by using the different senses.
I found it most helpful to visit buildings in London during weekends and holidays to sketch and photograph for my A Level course, as well as write about the buildings in terms of their tactility, smell, appearance, use of light and materials. 'Open house' is great as some exciting buildings like the US Embassy and City Hall, which are usually closed to the public, are open for a weekend.
I attended some lectures by architects at the Royal Academy, but there are some great presentations offered by Harvard GSD and other architectural schools, as well as documentaries, on YouTube. The MOOCs which I studied were 'Modern Building Design' on FutureLearn and 'The Architectural Imagination' by edX. Some TED talks which I would recommend are 'Architecture that's built to heal' and 'Hip Hop Architecture'. It may be helpful to look at current architecture news and opinion columns in ArchDaily, Dezeen and The Guardian, as well as environmental strategies in architecture to help you formulate your own opinions.
If possible, I would recommend perhaps finding work experience at local architecture firms which can be great for visiting construction sites and gaining an idea of what architects do in an office. The Creative Dimension Trust was useful in providing free art workshops like stone-cutting and work experience with a firm in London.
 
How did you find the application process?
I generally found the application process straight-forward as the emails from the admissions team were very informative. My school offered a mock interview with an architect, and I had advice on my personal statement from my art teacher and family. The additional questionnaire was helpful for adding more information about my extracurricular activities which I did not include in my personal statement. In my case, the  interview was an enjoyable experience to talk to leading academics about my interests as shown in my personal statement and portfolio. I did not have the opportunity to do this at other universities so it was nice to have an idea of what the teaching would be like. I also enjoyed completing the drawing and writing tasks in the Admissions Assessment.
 
Did your personal statement take a long time to write? 
I wrote drafts of my UCAS personal statement from July until mid-September. Some advice I would offer for the layout is to begin by discussing how and why you first became interested in architecture. Then, I think that most of the writing should be focussed on how you have pursued your architectural interests and relate to your supercurricular activities focussed on your subject. It can also be helpful to link your different points together, such as your reading to a project you have done. I wrote about some of my opinions on the lectures I attended, and linked this to my reading, whilst evaluating what I had learnt and enjoyed from these. If relelvant, I also think that discussing work experience placements you have undertaken and what you took from these can be enlightening.
 
How did you approach the portfolio?
I did not have a 6-page artwork pdf to send since my interview took place before that was introduced, but I did have to show a portfolio at  interview. As I was attending in person, I mounted my A Level work focusing on 'Reflections of Architecture' on 25 black A1 sheets, and included 5 sheets of GCSE work based on portraits of statues. For the portfolio, I would recommend showing a range of different media, photographs of three-dimensional models, and perhaps some SketchUp work if you undertook work experience. It does not necessarily have to be architectural.
How was your interview day structured?
I had my interviews in person as it was before the pandemic but they were very similar to what is done now online. My interview day started with a 30-minute writing and drawing task in the morning (this was the Admissions Assessment, which used to take place on the same day as interviews). The writing task was quite enjoyable, and I found some of the reading and articles I had seen online useful for answering the question. In my case, the questions in the first interview were focussed on my architectural opinions and personal statement. The second interview was mainly talking through my portfolio.
How did you prepare for interview?
It is important to ensure you are able to elaborate on the points you made in the personal statement in case you are asked about them in interview, and to perhaps think of some questions you think they would ask as practice for it. Reading articles online helped me to develop my opinions on architecture and discuss buildings.
My advice to prospective students is be yourself and try not to worry too much in the application process as the interview is a great indication to see if you would enjoy the university course and gain an idea of what it is like.
Before you came, what were you looking forward to and what were you most worried about?
Before I came to Cambridge, I was most looking forward to the exciting and varied lectures and learning how to design in studio projects. I was worried that I would not know how to design my own building, but the tutors are great at teaching you how to develop an idea into the building that responds to its site, whilst using precedent examples.
Did you find it easy to settle in?
I found it fairly easy to settle in as there was a year group chat on Facebook so it was nice to familiarise yourself with other students and talk to my subject siblings (students who are studying the same subject as you). There was a wide range of activities taking place in Fresher's Week so it was a great way to make new friends with bops (parties in college), board game nights, a scavenger hunt, sports activities, society workshops, picnics, BBQs and punting. The college family system was also very helpful as I could ask any questions to my college parents (second year 'buddies'), and there was a fun college family dinner event in fancy-dress. A highlight was the Matriculation Dinner on the first night, where you could enjoy dining with your subject siblings and professor.
| | |
| --- | --- |
| Punting | 'Gap Yah' was the theme of the Fresher's bop |
How did you find starting lectures and supervisions etc.?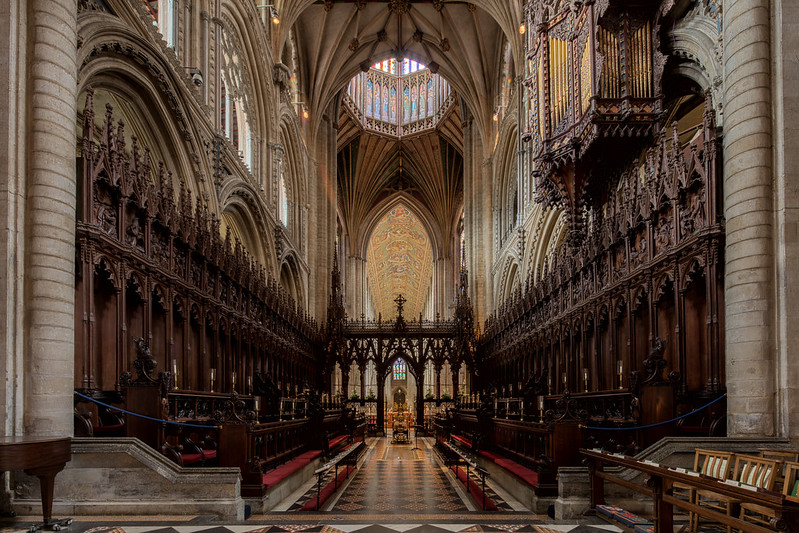 I did not expect architecture to be so broad, even encompassing politics, film studies, landscape design and philosophy, so it was exciting to learn about a large variety of disciplines. I generally found supervisions a pleasant environment for discussions and asking questions. It was fun to go on site visits for our studio projects, such as the Cambridge Nuclear Bunker in first year, as well as having tours in the beautiful Ely Cathedral, relating to our Gothic architecture lectures, and seeing the environmentally-oriented design in Kettle's Yard (Cambridge University's modern and contemporary art gallery).
How do you get to the Architecture department?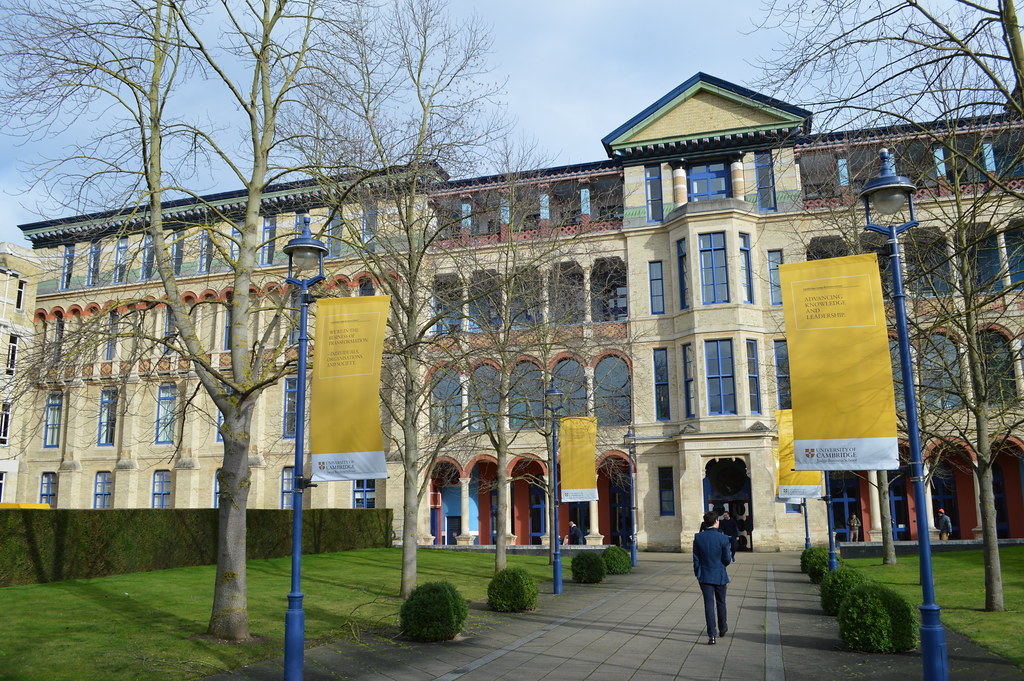 The Architecture department is a 15 minute walk from Christ's College, which I find very pleasant as I pass the Judge Business School and Fitzwilliam Museum daily. The walk makes me feel more alert for lectures although I know other students cycle which can be more time-efficient.
The department is where the studios are. We have two studio days where you receive personal feedback on your work. In first year, working in studio was fantastic as you could learn from other people's conversations and become inspired by their work, as well as discuss your project with friends. In lockdown, we tried to overcome this through Zoom calls and having a shared drive and presentations of everyone's work. I found attending the Zoom calls for studio days useful as I learnt a lot from other people's discussions and portfolios. I feel reassured in knowing that I can ask my Director of Studies for advice with my portfolio or any concerns I have about the course. Studio was great, despite the circumstances, as our tutors organised online teaching sessions for architectural programmes and drawing.
 
How have you found university-level study?
In my first term, I generally found I had to put in more hours of work daily compared to A Levels as studio work can be a heavy workload, but it is important to take time out to try out societies and hobbies to refresh the mind for learning new content. Studio is great as you can talk to friends and listen to music whilst working. It was also interesting to return to studying a mix of disciplines again after specialising for A Levels.
The best thing about the course is that you are constantly creating in studio and visiting new sites. I enjoy familiarising myself with the environment's history, ecological information and policies in depth as I love travelling and researching. Another highlight of the course has been the workshops where we have built a catenary brick vault, emergency bamboo shelter, casted concrete and created mud bricks. Build Week has also been another highlight where we were able to design the layout, display boards and tables for our work and it was very rewarding to see the finished exhibition. The hardest part of the course is managing to fit in extra-curricular activities, along with studio, lecture work and reading. However, recorded lectures have helped with this, and for completing coursework over the holiday.

What does your timetable involve?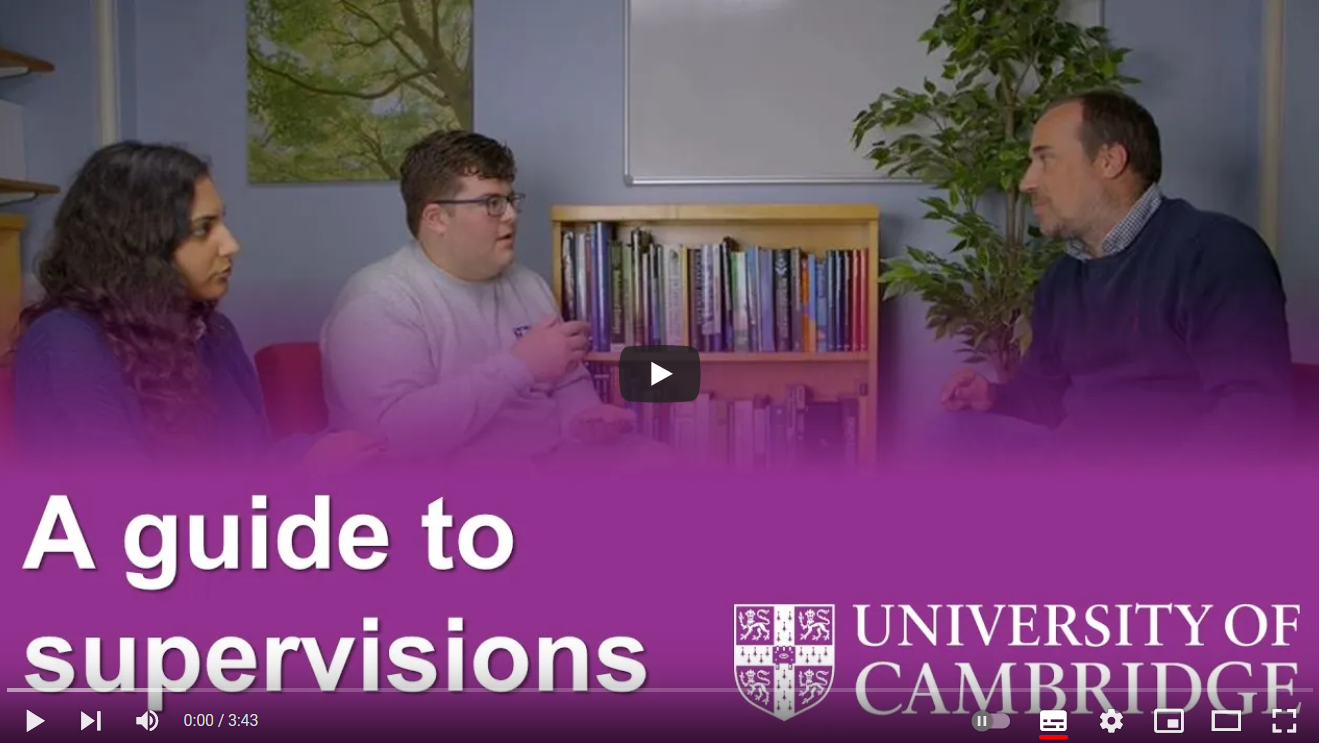 In first year, I had one supervision weekly with my Director of Studies for history, as well as three supervisions in structures and construction. The Department was very helpful as I could ask for extra supervisions if I was stuck on questions for a particular lecture subject. We had five lectures weekly which last 1-2 hours.
In second year, we had fortnightly supervisions for history, theory, environment, construction and structures. It was quite nice to discuss ideas with people from different colleges on Zoom. We had six lectures weekly which last 1-2 hours.
 
How do you get on with the workload at Cambridge?
I've coped with the workload at Cambridge by working for 6-8 hours each day. At the beginning of each term, I try to spend more time participating in societies like Art society, trying out rowing in Michaelmas of first year, and bellringing, but towards deadlines, I take up running instead as this allowed more flexible hours. Christ's is very handy location-wise being in the centre, so I could walk to the rowing centre and various societies, and the adjacent Jesus Green is great for runs. Seeing the river and cows at sunset after a long studio day can be very uplifting.
| | |
| --- | --- |
| Jesus Green, path by the river | Jesus Green Avenue. Credit: Hash Milhan |

Where do you like to work?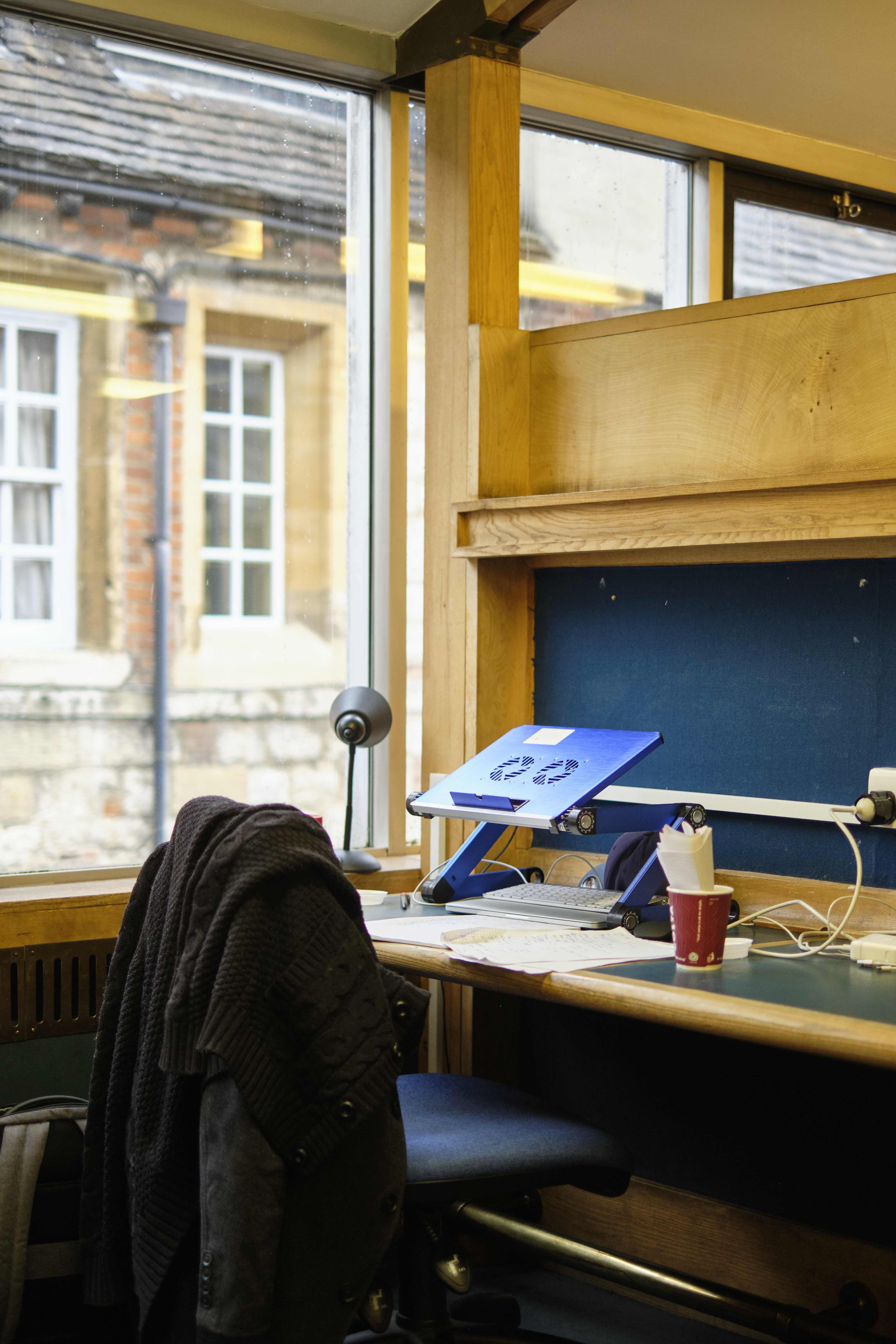 I really like the architecture studio: it's a stimulating space with plenty of daylight, as well as a courtyard and gallery for eating lunch with friends. It is adjacent to the Architecture Library so it's easy to grab a book for inspiration, with the print room and workshops downstairs. I had to work in my room during Michaelmas and Lent when studio was closed, but the college was very helpful in providing a room we could use, as using solvents and glue in your bedroom was not particularly pleasant. The studio is closed at night so I would normally use my room in the evenings even before the pandemic. The college library is handy as it has some architecture books, and provides a focused space for organising your portfolio, writing coursework essays and undertaking lecture reading. Seeing other people studying and being in a space outside your room is certainly very motivating.
 
How has the Covid-19 pandemic changed your university experience?
With Covid-19, we had to start working in our bedrooms or at home in lockdown, and lectures and studio were presented on Zoom. There were some benefits in having recorded lectures for revision, but it was a shame to miss out on the annual group trips, which would have been incredible for learning about buildings in-person, and spending time with friends.
The college was very supportive, and the department was lenient with coursework deadlines given the lockdown. I fely comforted in knowing that the college could help with food deliveries during quarantine, and the self-isolation exercise area in the Fellows' Garden also helped with my welfare. This was pleasant for strolling and reading outside, as you would otherwise be confined to your room all day. The college assigns you a pastoral tutor, so it was reassuring to have someone to ask for assistance from.
The course was altered to become 100% coursework based (40% of the mark is based on lecture content and 60% on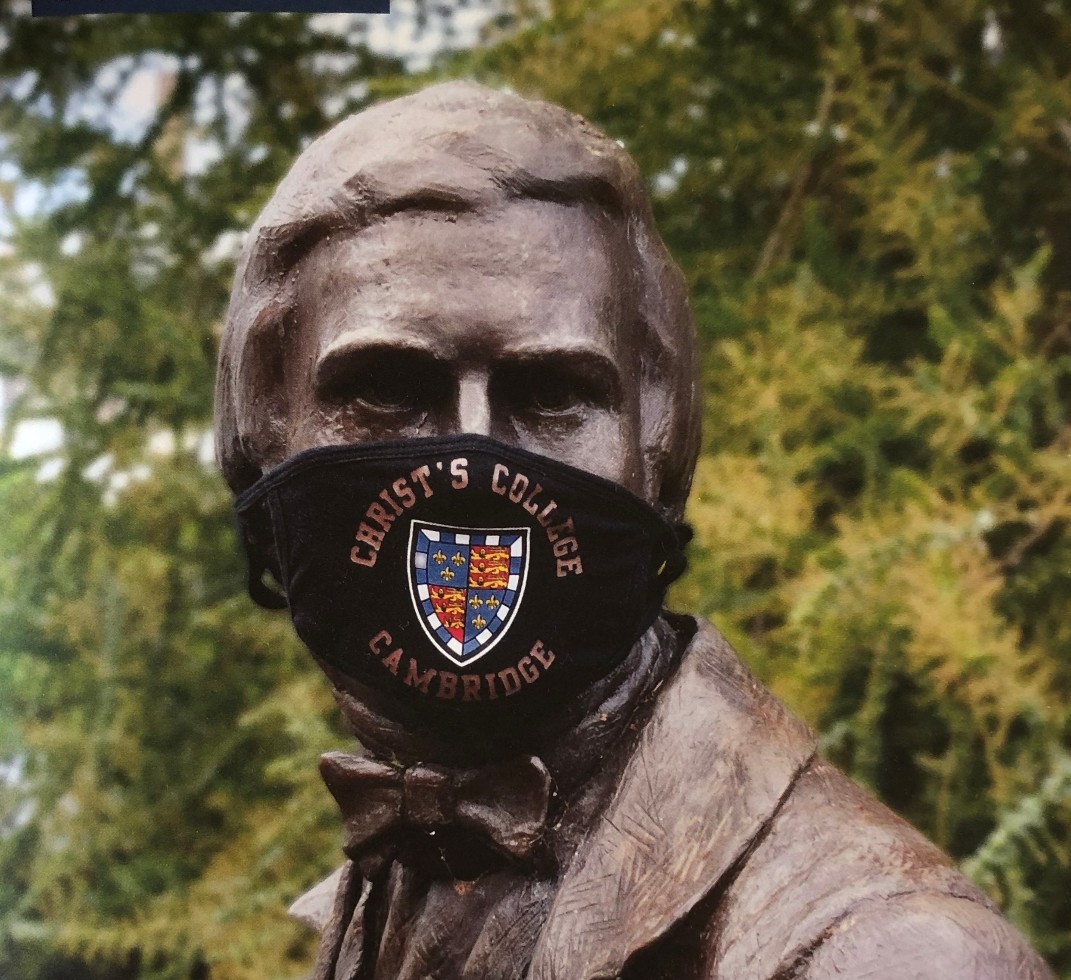 studio) instead of having exams. It was also quite bizarre being taught by teachers who I have not met in real life. Teaching was more normal in Easter term (the term before the summer holidays), however, as we were then able to work in studio (in the Architecture department). I found it very motivating to see other people working and to be inspired by their work, and it was a more pleasant environment for making large models. Michaelmas and Easter term were quite nice as we were able to visit our sites in Cambridge and Southwark with our studio tutor, and I learnt a lot from their analysis and comments on the buildings.
As a result of the pandemic, it was harder to meet up with friends, but going on socially-distanced walks and exploring the countryside areas of Cambridge, like Grantchester and Wandlebury, was very pleasant. Joining online societies and speed friending events were useful for meeting other people. Cambridge has so much to offer so you could never feel bored with plenty of restaurants, museums and parks to visit. I was able to attend Christ's Art Society in-person where I learnt how to do printing, and the Art Exchange was a great way to create and become inspired by another students' artwork and poetry every week in lockdown.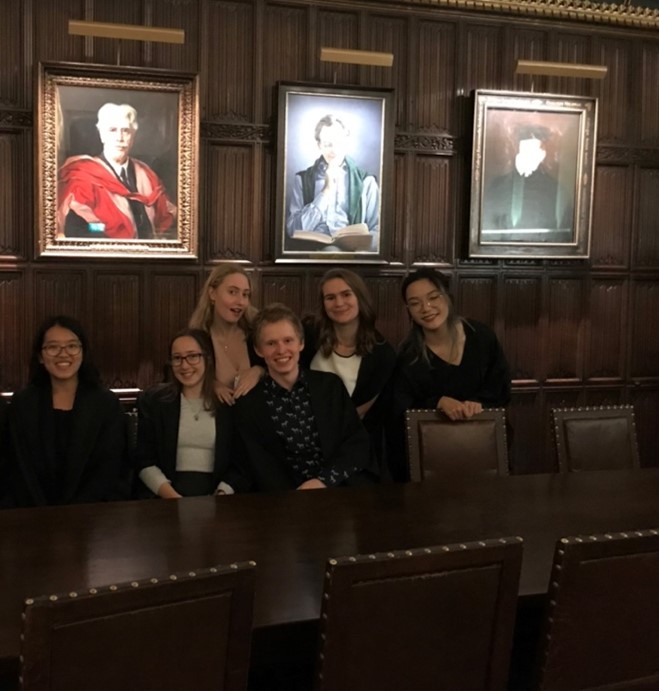 Some of my societies moved online too: I participated in bellringing which took place within the fields of Downing College, but this later changed to online. I also met people in Zoom calls organised by ABACUS, poetry and animation societies. In Easter term of first year, I found the online workouts provided by Christ's rowing helpful for de-stressing. I watched a few ADC plays online and in-person which were very enjoyable as it was my first time seeing theatre at Cambridge, and the student cohort is very talented.
Living with my friends in second year has been great as we have chats whilst cooking together and have made an impromptu formal dinner in our household corridor. It was more difficult to keep in touch with people outside your household who you would usually see in Upper Hall, and to meet people in person, however.
Once Covid restrictions lift, I look forward to having formal dinners again as they were a great place to enjoy food and spend time with friends. I tried out Christ's pool in the summer, which is great for cooling you down. The highlight is that it is quiet compared to Jesus Green Lido, and is open for the whole day. Having more in-person societies will be amazing too, and I plan to try out more sports activities.
What is your favourite thing about the College?
My favourite thing about the college, apart from the wonderful people, are the beautiful buildings and gardens- having a stroll in the Fellow's Garden at lunch really helps to destress and it is also a great place to have picnics. Returning back from studio each day with the beautiful views of college makes me feel fortunate to be here.
| | |
| --- | --- |
| Gardens in Third Court | The Christ's Grounds and gardens pages have lots of pictures, if you'd like to explore: |

Did you prefer your first- or second-year room?
In my first year, I stayed in a room in T staircase, which is in the Stevenson Building,  in Third Court. My room faced towards the back of College and offered a great view of the Darwin sculpture and Denys Lasdun's Typewriter block (New Court) for architectural inspiration. The room had plenty of daylight and lots of space for modelling. Christ's is very generous in providing large desks which can fit my drawing board and models.
In my second year, I then stayed in the Blyth Building, again in Third Court. This time my room had a lovely view of the Fellow's Garden that really cheered up my mornings. I preferred Blyth to my room in T, as it had two tables rather than one, and the generous space was also handy for creating models, and for workouts during isolation.


How did the system for choosing rooms work for you?
This year, you could ballot with 3 other people to form a household with another group where you share a single staircase, house or corridor. The year group is placed in an order in first year to choose their second year rooms, and this order is then reversed for third year. I will be living in Y block (Third Court) next year and I am very excited to have a view of Third Court, which I've wanted to have since first year.
 
What's next?
This summer (between second and third year) I will be doing an online summer school, travelling the UK, going on study visits to the Olympic park for my dissertation, and undertaking a week of work experience. It will be a busy but fun summer!  Next year (my third year), I am most looking forward to trying new societies which I missed out on this year due to Covid restrictions, and to spending more time with my friends who have been studying remotely abroad.
After Cambridge, I would like to work abroad in Japan for a couple of months as I love Japanese architecture and culture. I will then probably work at a UK firm for my RIBA Part 1 work experience, study a master's, and hopefully qualify as an architect in the future!
 
August 2021
Please be aware if you're considering an application that our student writers describe their experiences. Although the majority of the information stays the same, some details may change from year to year. Do read the student profiles in combination with our undergraduate admissions pages for full information.
Back to Student profiles page / Architecture at Christ's / Next: Anna's profile