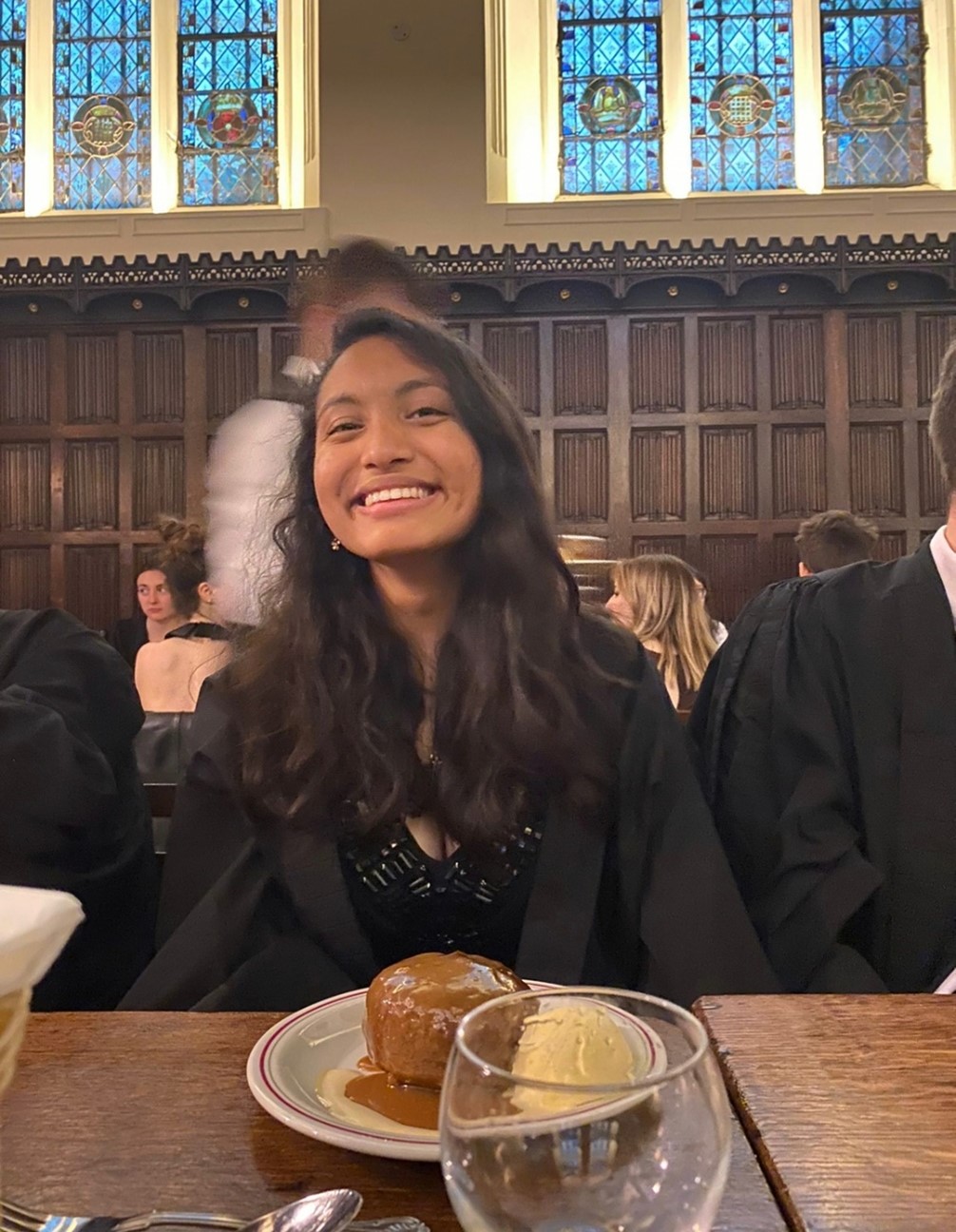 Sudina wrote this at the end of her first year studying Natural Sciences (Biological) at Christ's College Cambridge. She is from Watford, Hertfordshire, where she did A-Levels in Maths, Biology and Chemistry. 
 
What attracted you to Natural Sciences (Biological)?
I liked the breadth of the course, and especially being able to pick physical sciences options. For example, in my first year, I did Earth Sciences. Most other universities and courses don't give first years any option choices. 
One reason I'm grateful for the Natural Sciences course in Cambridge is that, since it's the biggest course, you get to meet so many students and academics from different scientific disciplines, so you're exposed to lots of ideas and opinions.
Were there any course things that you were nervous about? 
I was nervous about the mathematics option but, in hindsight, I'm glad that it is compulsory in first year, though, because you gain so many skills. These include coding, performing statistical analyses, and modelling populations and diseases. Also, if maths isn't your cup of tea, you don't need to take it in second year.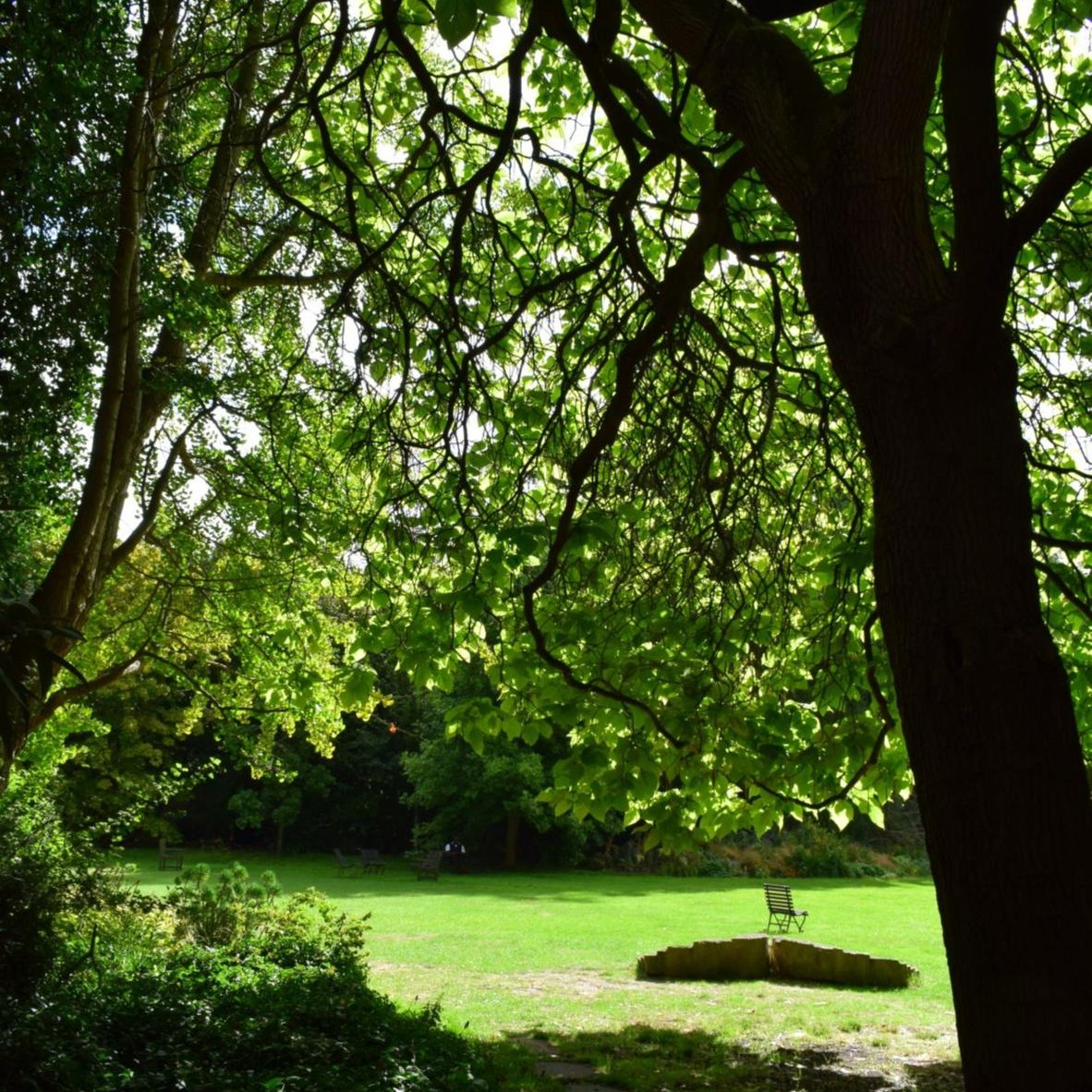 What do you like about Christ's?
I think Christ's has a bit of everything for everyone. It's a central college (meaning I can run to my morning lectures in 5 minutes). It has beautiful gardens and it's a peaceful place despite the liveliness of the city outside. As a medium sized college, you'll also get to know most of the students in your year which, for me, makes the college community feel closer.
My favourite place in college is the Fellows' Garden. The college gardeners work really hard to maintain it throughout the year, and I love seeing it be transformed each season.
How was the application process? 
I was terrified throughout the entire process; I had no idea if I was approaching any of it correctly and I did not receive much support from my school. However, the college website as well as other online resources were immensely helpful. 
What was the interview like?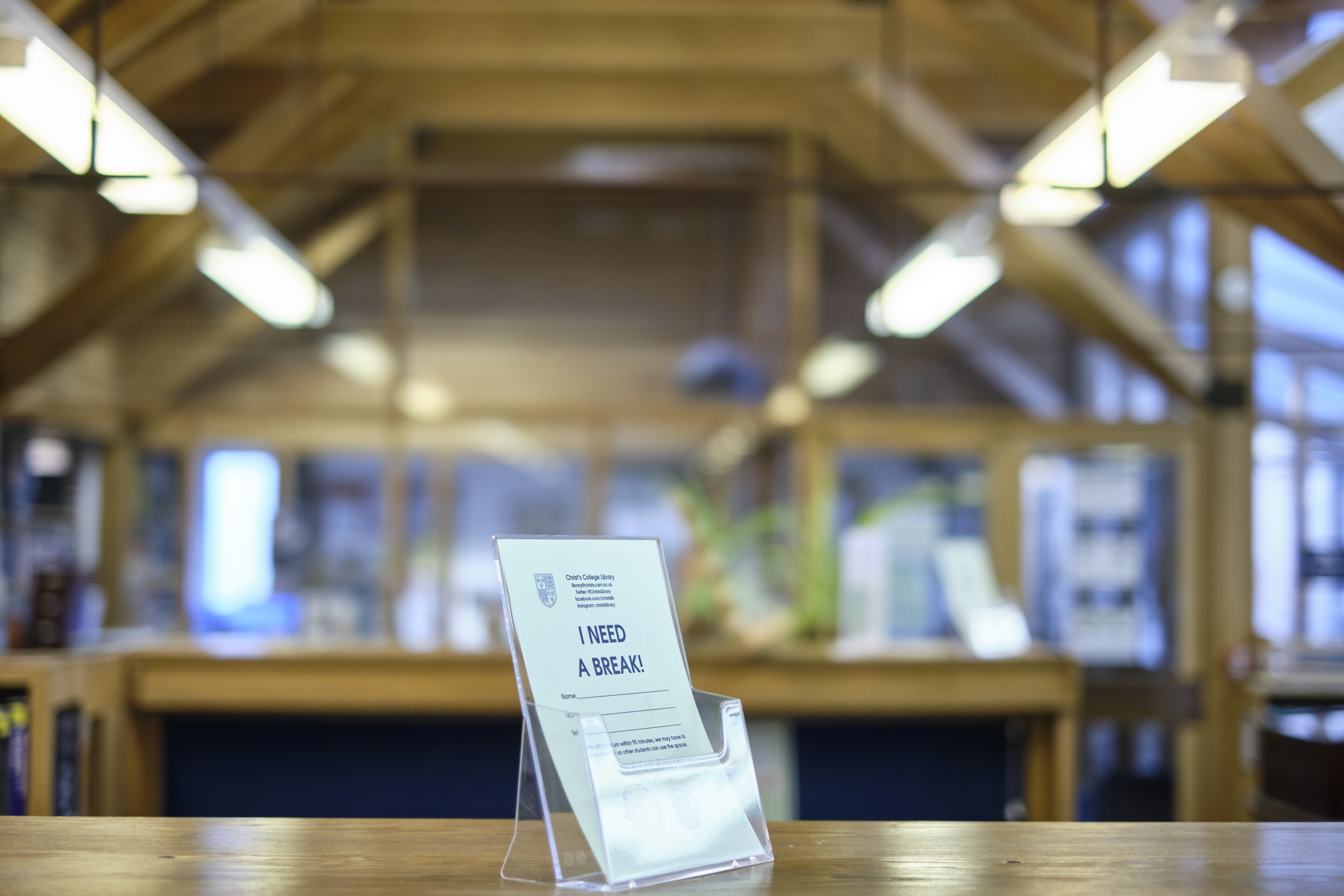 It quickly becomes clear that the interview isn't an outright test of your knowledge, but more a way to gauge how you think and would engage with the Cambridge style of teaching. My interviewers were patient and understanding which helped calm some of my nerves.
Due to Covid, my interview was online, and I think I preferred this because I was more comfortable in a setting that I was familiar with.
My biggest piece of advice would be that althought it's tempting to try to portray your version of the ideal Cambridge student, it's best just to be you: show your interests in your subject and show your way of thinking.
How is your work different now, compared with school?
In school, especially in Biology, I was taught how and what to learn but there is so much more academic flexibility in Cambridge. You are encouraged to read beyond your course and formulate your own opinions in essays.
What are the best and hardest things about your course? 
The best thing about my course is how engaging and varied it is in terms of learning (from lectures to labs sessions in museums!) and the work we produce (from essays to code). The hardest thing is the number of contact hours (including the dreaded Saturday lectures).
There's a 1A (first-year) Earth Sciences trip to Arran in Scotland, which was also a highlight! We learned about the geological history of the island. We gained skills like mapping and interpreting formation of outcrops. Arran has a vastly diverse geology, and you'll see fossils, evidence of volcanic activity, and even live modern-day processes affecting the island. This trip really helped me to consolidate the lecture content and broaden my curiosity further. 
 

| | |
| --- | --- |
| | Earth Sciences field trip to the Isle of Arran, Scotland |
What does your time

table look like? 
In my first year, I had four supervisions per week for each of my options (Evolution and Behaviour, Physiology, Earth Sciences and Mathematical Biology). I also had twelve hours of lectures per week and around seven hours of labs a week.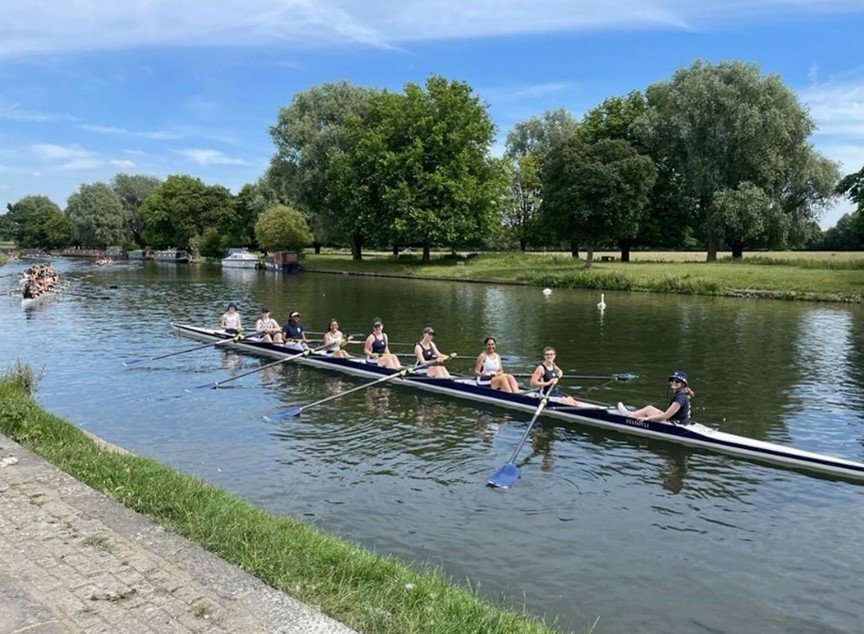 How do you manage your workload? 
I tried to manage my workload by not leaving my supervision work until the deadline and also planning around other events and commitments (like rowing) which helped me maintain a better work balance.
I like working in the college library as I feel most productive there and I feel motivated by others around me. It's also conveniently close (off First Court) and has most of the books I need.
What do you do when not working?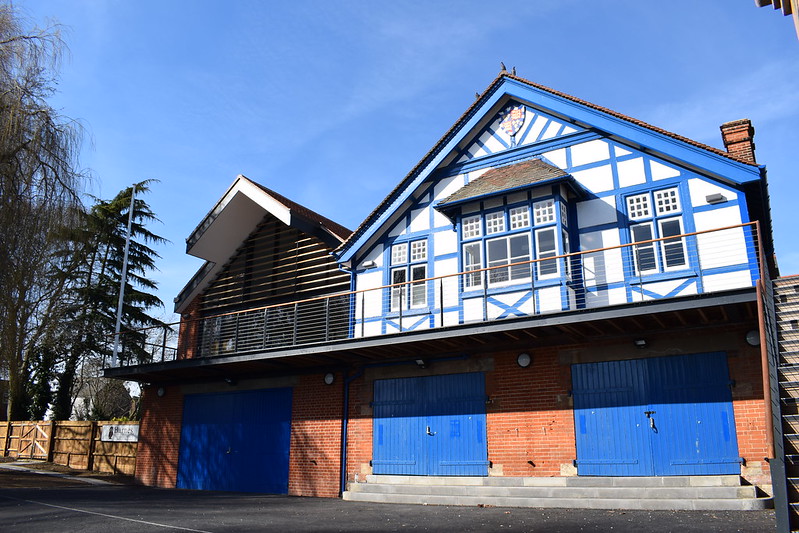 I did a lot of rowing this year and it's a great way to socialise and there's so many opportunities to compete across the year. Despite the early mornings, I find rowing really calming and enjoy the opportunities to push my abilities. I row around 2 times a week and do an erg (rowing machine) and weights session on top of this, but commitments vary between rowers. Having never rowed before, I joined the college boat club in first term after trying out a tub session during Fresher's week, but anyone is welcome to join at the start of any term.
I try to make time for my friends throughout the term- whether its just going to upper hall for dinner or getting ice cream from Jack's Gelato (an ice-cream shop around five minutes' walk from Christ's). Sometimes we'll go to the theatre since there are amazing student plays and performances throughout the year.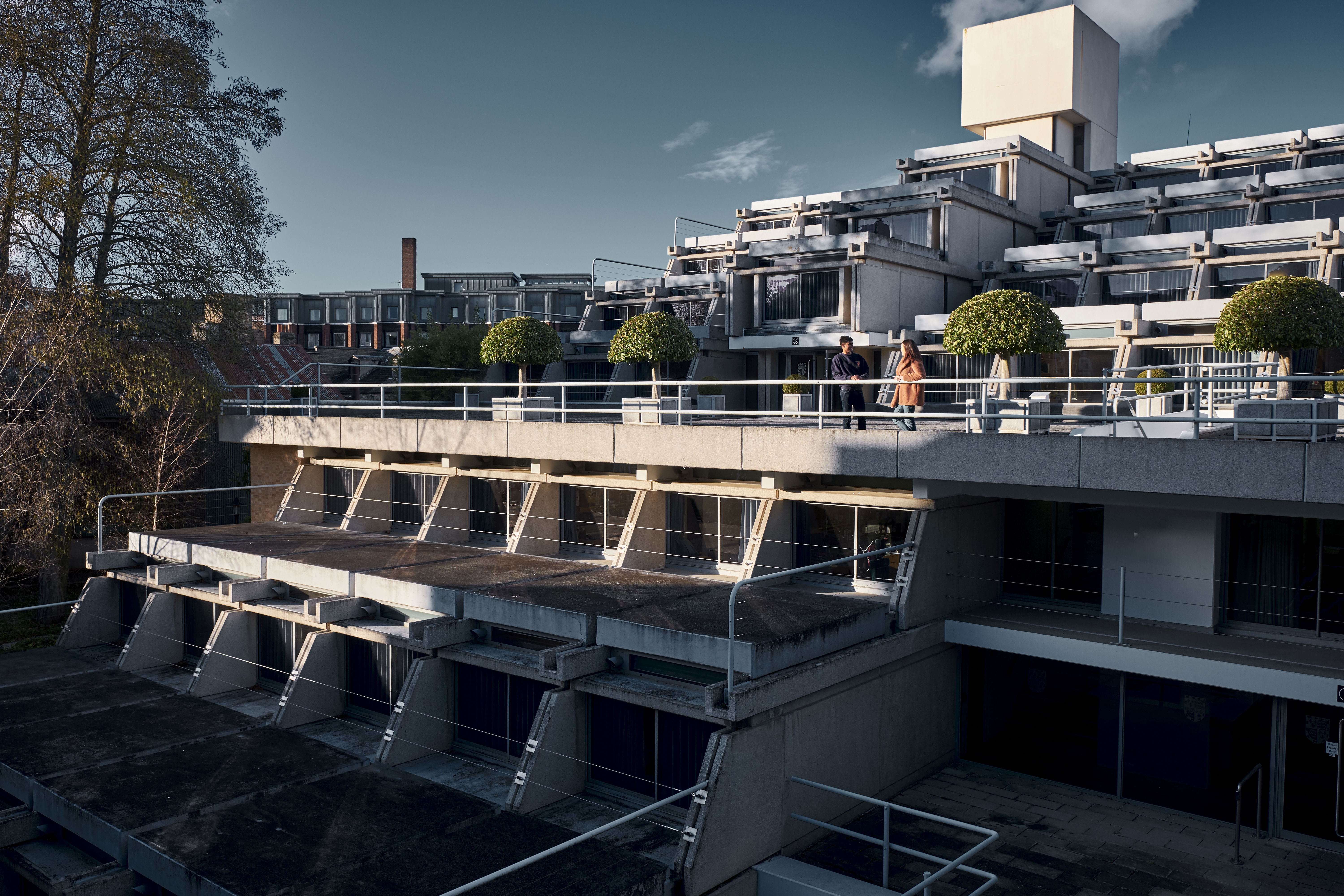 Where have you lived this year?
I lived in the "typewriter" building in New Court this year.
If you can put the brutalist architecture behind you, it's a great place to live as almost all the rooms have ensuites and the kitchens are modern.
My room was like the one you can see in the 360 degree picture (takes a while to open).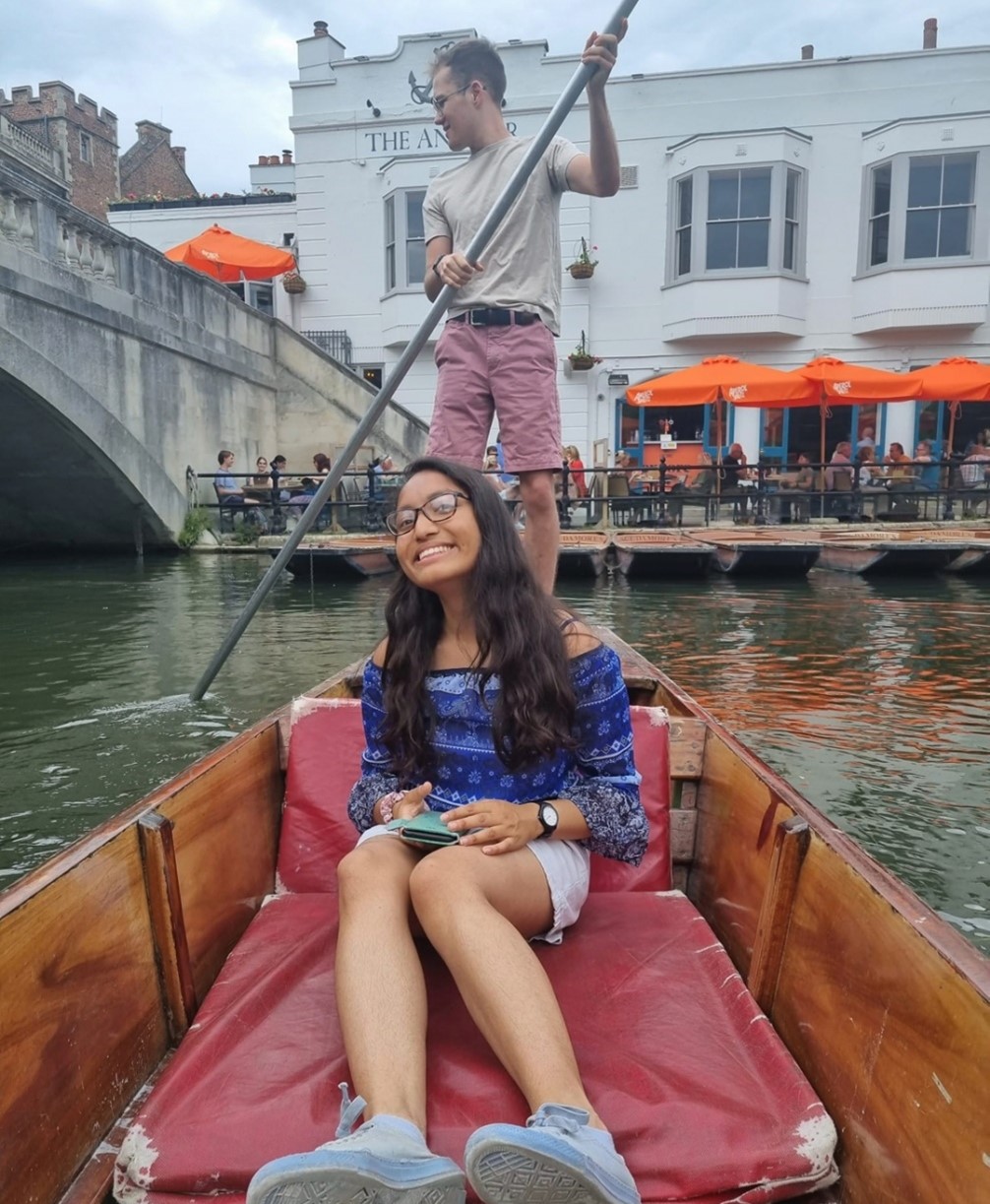 What are you looking forward to studying next year? 
Next year, I'm planning to take
Evolution, Ecology and Conservation (EEC)

Quantitative Environmental Sciences (QES- a new course).
I think these papers will complement each other well and I will develop my interest in conservation.

Back to Student profiles page / Natural Sciences at Christ's / Next: Rachel's profile