Oliwia is from Szczecin, Poland, and wrote this at the end of her second year studying Psychological and Behavioural Sciences (PBS) at Christ's. She went to school in Switzerland thanks to a scholarship, where she did the International Baccalaureate (IB): including higher level Biology, Geography and English Language and Literature, and standard level Mathematics, French ab-initio, and Psychology.
What attracted you to the course at Cambridge compared to courses at other universities?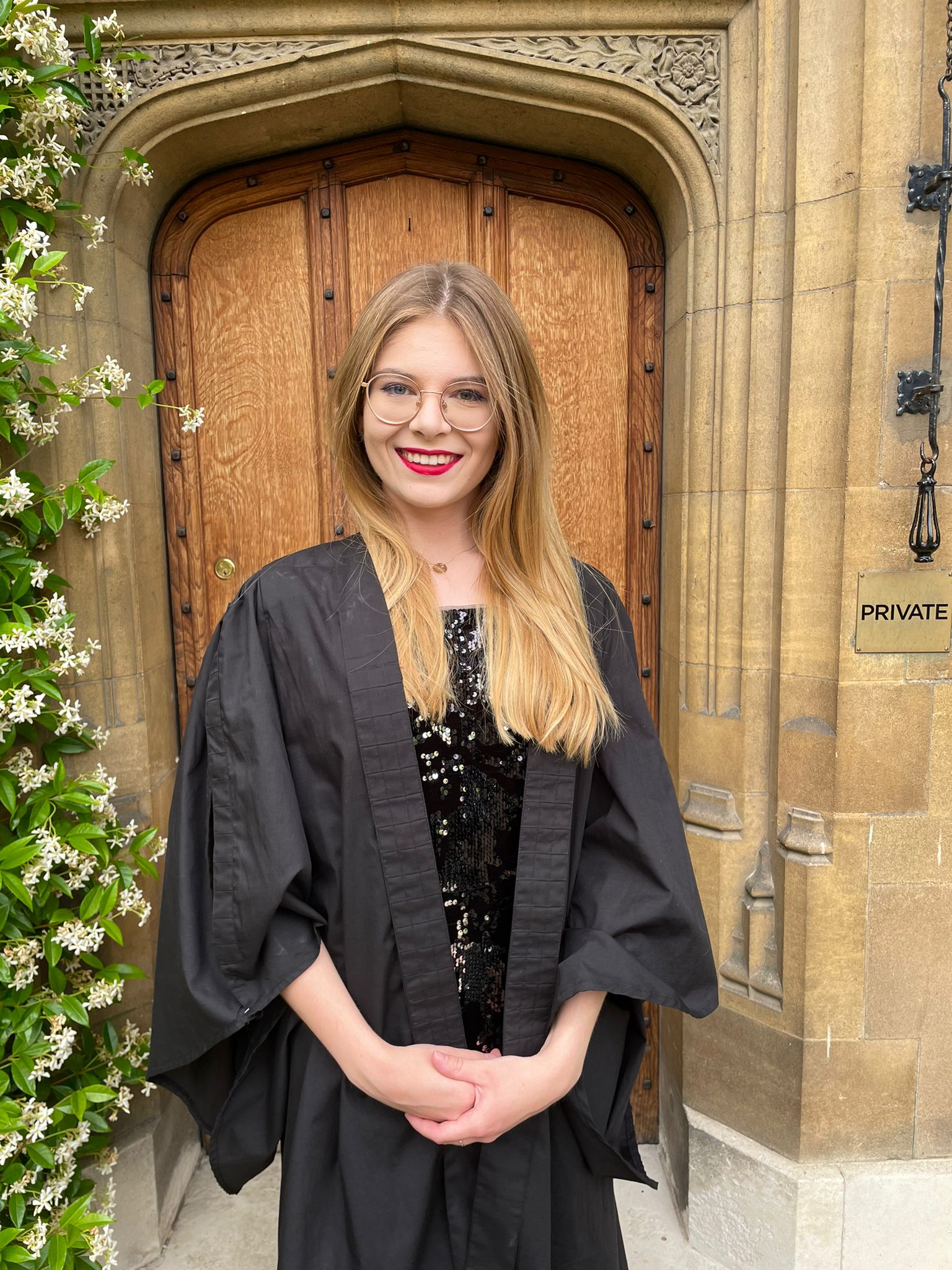 I ended up applying to courses in five different countries: the Netherlands, the UK, the US, Singapore and Canada! I knew I wanted to study psychology pretty much from the start of the IB programme, and familiarised myself with a lot of different kinds of psychology courses. I think the PBS course at Cambridge is something really unique. Half of your degree in the first two years is actual psychology modules: things like Introduction to Psychology and Social and Developmental Psychology. These things give you accreditation from the British Psychological Society. But you also have the opportunity to borrow papers from different courses, such as Natural Sciences, Archaeology, HSPS or Philosophy. This year, I borrowed Neurobiology from the Natural Sciences Tripos, and I found it to be absolutely amazing. The freedom to shape your education and make associations between subjects that are not traditionally linked together is something I have really loved. 
How did your post-16 subjects help prepare you for studying PBS?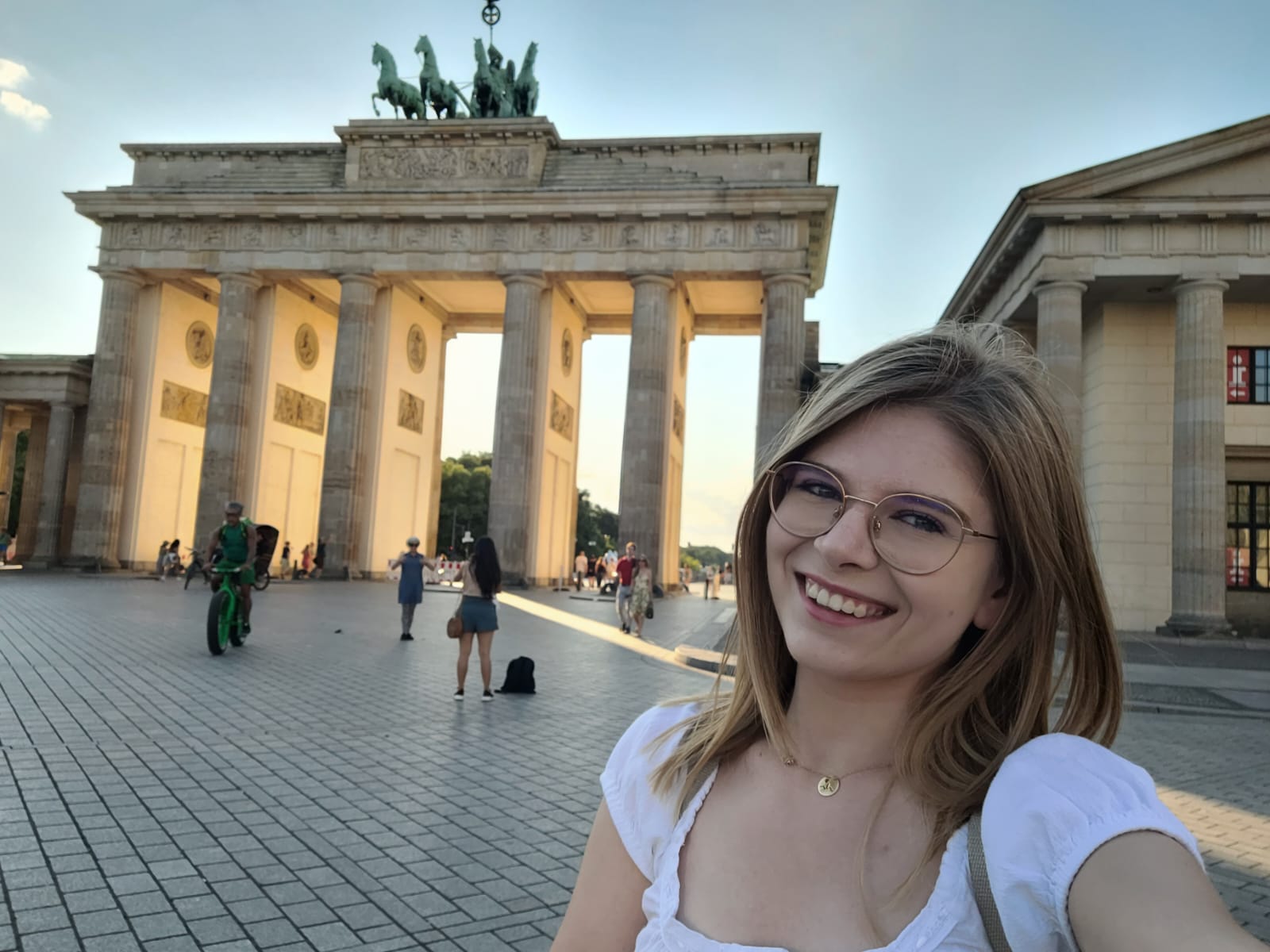 My subjects were a bit all-over-the place, which is reflected in my choices up to this year! In PBS, you can choose different modules: my choices were fairly evenly split between the neuroscience/biology side, and the more social aspects, such as Criminology. I think this is like an extension of me studying Geography and Biology at the same time at higher level. Doing a range of subjects at high school has definitely helped my approach to PBS. 
Was there anything you were nervous about before starting your course?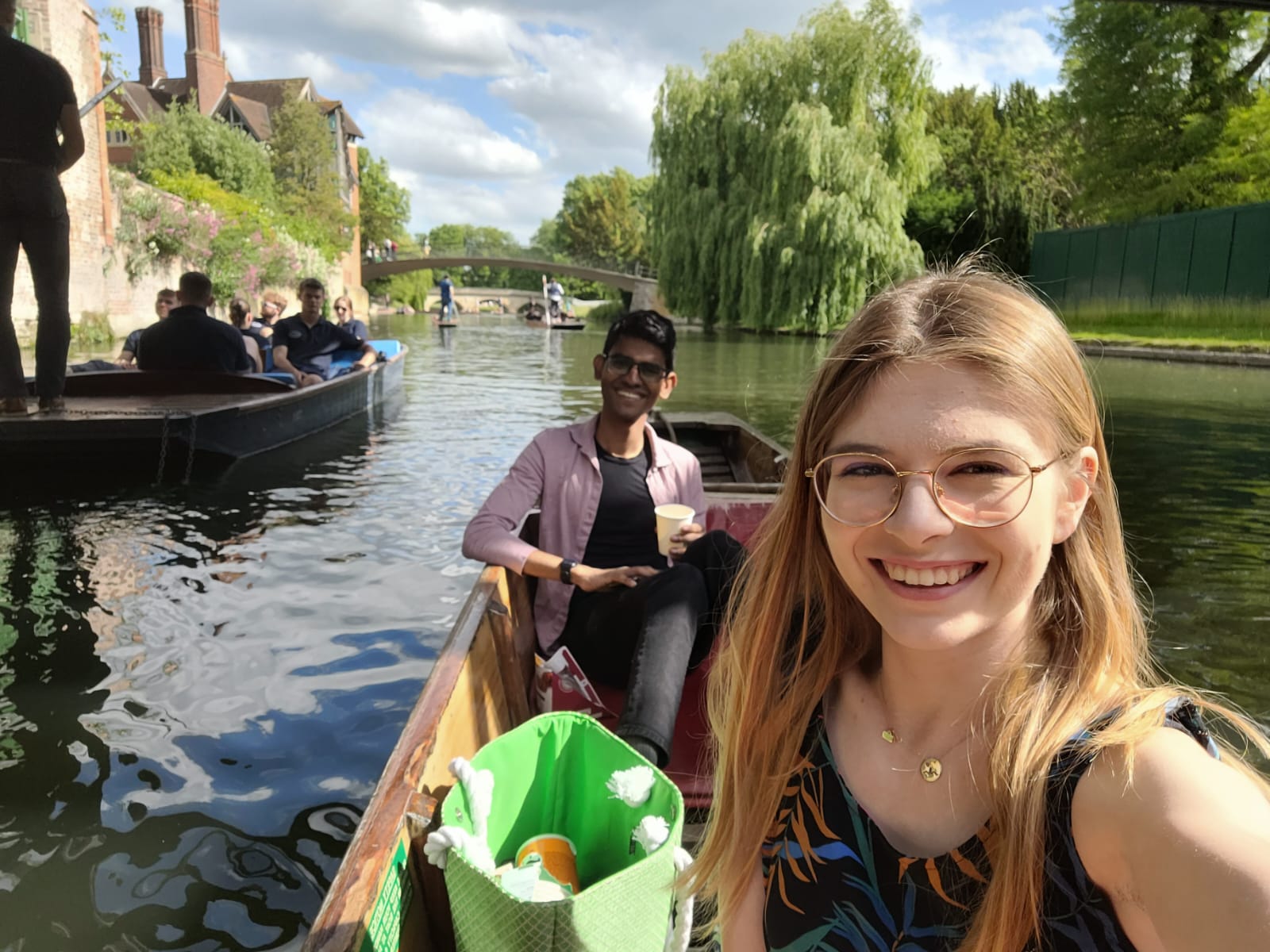 I was a bit worried about how the workload would pan out, and especially how I would deal with writing essays on a daily basis. I'd done essays before, but it was usually something I could work on over a couple of months, whereas I knew in Cambridge you were assessed by essays that had to be done quickly. It was a steep learning curve! My first essay took me a week, and each one after that took less and less time as I learned, practiced, and worked out what was expected of me. Being assessed on essays is one of the big differences between Cambridge and my high-school education: I kind of miss maths problems! Reading lots of scientific papers can get tiring, and this working with primary sources is a lot of what the PBS course at Cambridge is about: textbooks are not used very much. After two years, I think I'm getting there with these differences, although doing an essay in an hour or so for an exam will always be a challenge! The work that I do during the term has been good practice for this though, and is definitely something you can build up to. 
How did you end up at Christ's?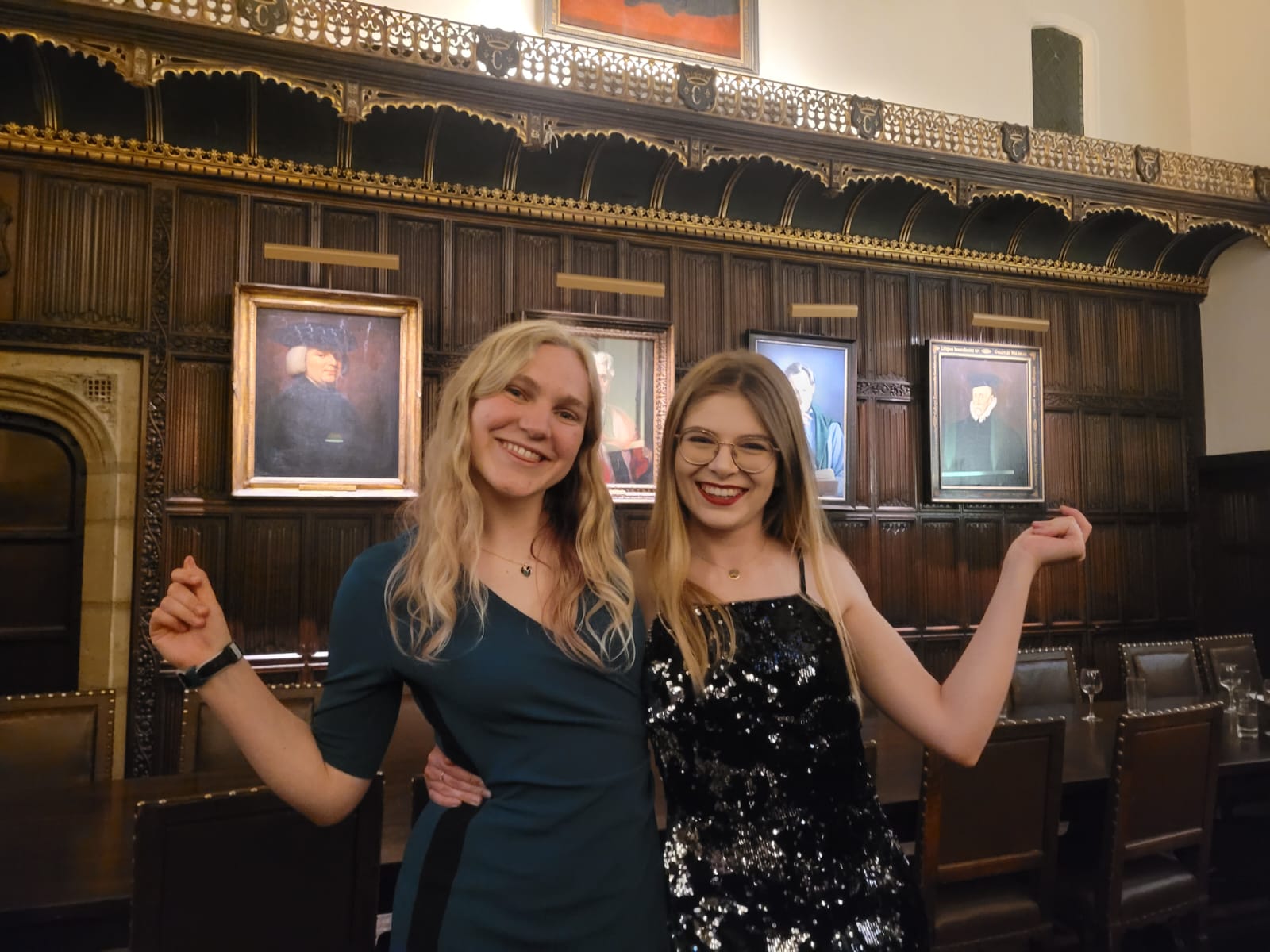 I was pooled: I initially applied to St John's College. On the day that offers were sent, I was so incredibly happy to have an offer from Cambridge, I didn't care that I'd been pooled! I like telling people that I got a free upgrade: I like that Christ's is a little bit smaller than St John's, it is a really friendly atmosphere, and I love the people that I've gotten to know here. It also has a range of events, from College Bops (imagine a school disco for university students) to common study sessions with friends, to Squash O'Clock in the library (free drinks and snacks for people on study breaks!). I like nerding out with all of my friends over dinner, about things related and unrelated to our degrees. The community here is amazing, and we have a swimming pool, so nothing can really beat that. 
What's your favourite place in College?
I would say the pool, but it's a bit too cold: maybe if they get it heated! I think my favourite place is the Fellows' Garden; it's great, basically a private park for students. There's always space to put a blanket down and sit with a book, or with friends, or just have a chill and a break. 
 
What do you think about the collegiate system?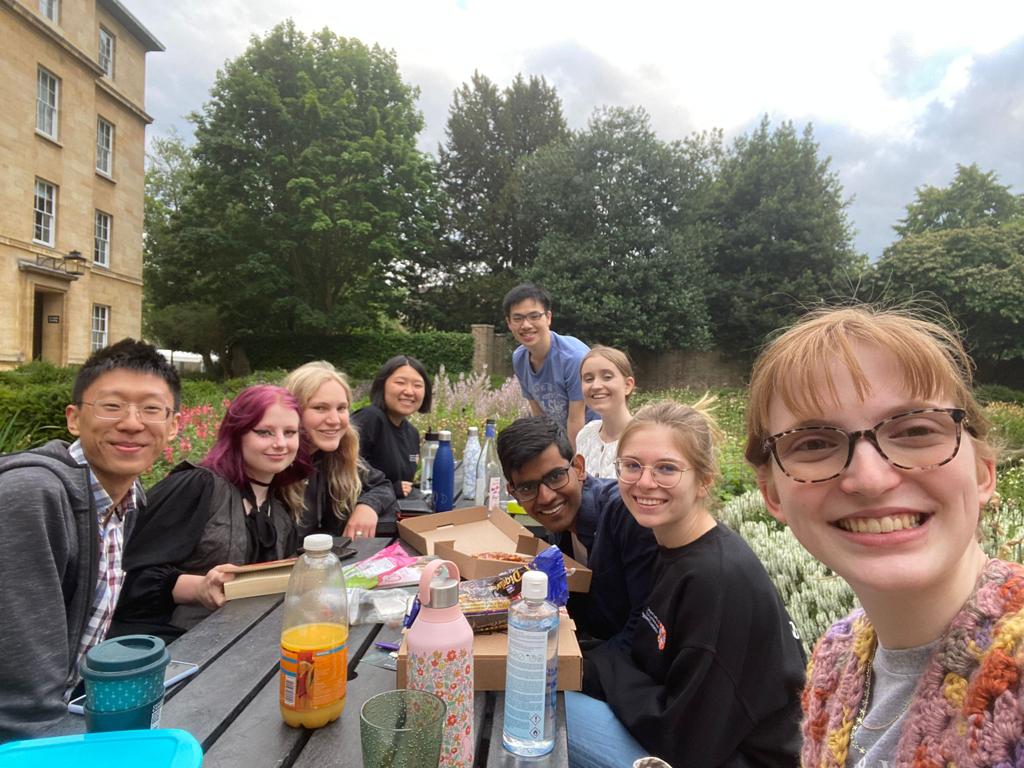 It really helps you to organise yourself: Cambridge is a huge university and just being dumped into it would be really difficult to navigate. Having the smaller community of your college as well as your subject community to tap into means you can take different things from both of those networks, as well as university-wide and college-wide societies: all of these can help you orientate yourself in student life and make it feel like home. Having a college also means you interact with people from different circles: people at other universities are always surprised to find that my Cambridge friends include people studying all kinds of courses. The reason I get to meet all of these people despite us not having classes together is because of the collegiate system. And I think Christ's is a really good place to be in that system: all of the support I've had through my Supervisors, Tutor and Director of Studies (Dr Camilla Nord, the DoS for PBS at Christ's is fantastic!) has been amazing - I feel lucky to be here. 
Do you have any advice for anyone struggling to choose a college?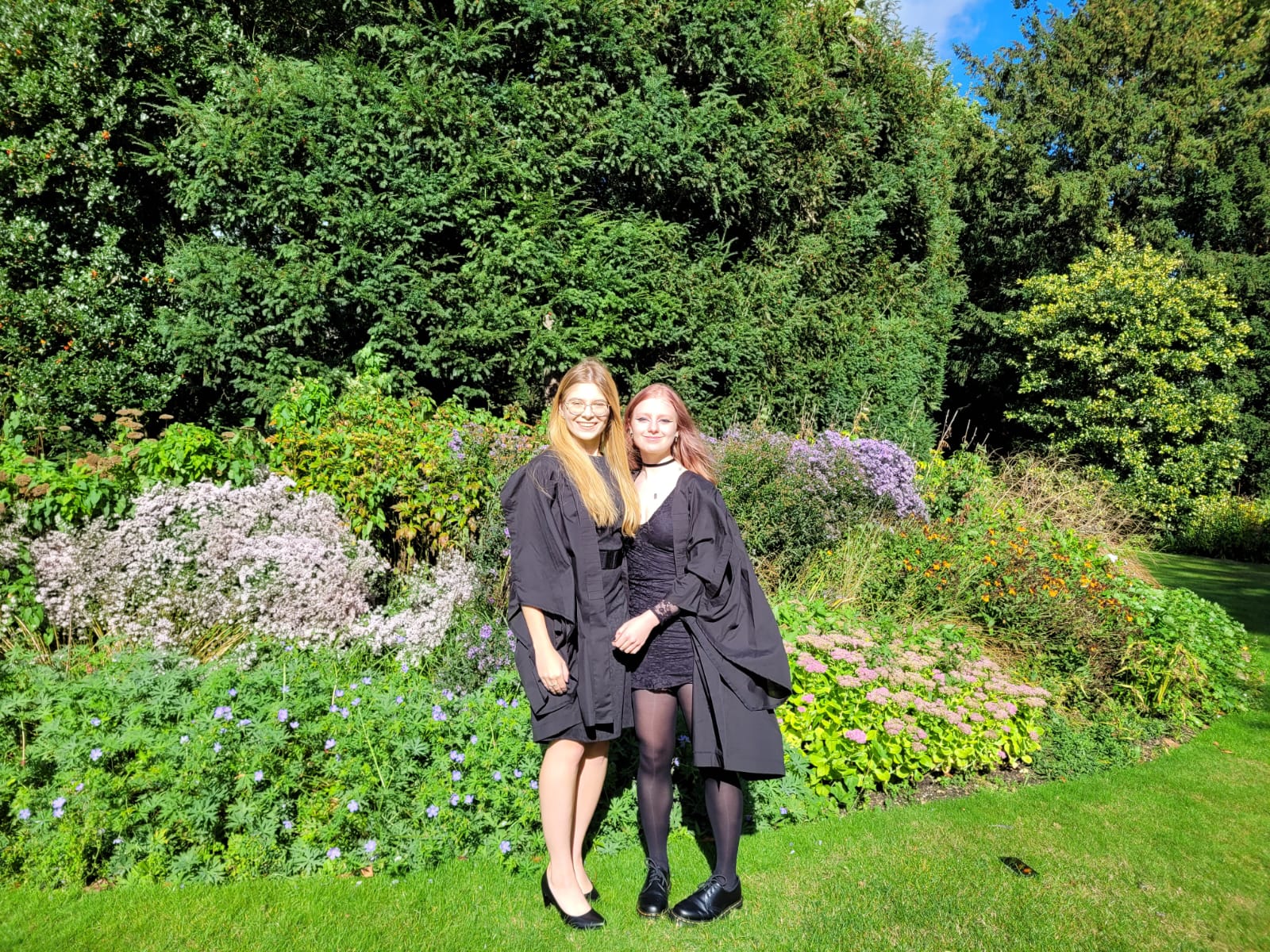 As an international student, I wasn't really able to come on college open days*, but I would advise that anyone who has that opportunity takes it. It's a good way to experience the college atmosphere and get a feel on what is best for you. It's worth doing some initial research on some of the colleges, working out which ones you can't apply to (for example, because they are mature colleges, or women's colleges). It might be a good idea to look up the statistics on how many people are typically accepted into your subject in a year: Christ's usually has around 2-3 PBS students, for example, so have a think about the size of cohort you would like to be in. Be aware that these numbers can fluctuate though! Importantly, the good thing about the college system is that you can pick any college, and if you are a candidate that is well-suited to Cambridge, you will get in somewhere. It is an important choice, but I wouldn't stress too much about it: I know loads of people who were pooled from lots of different colleges, and we are all happy with where we ended up. 

*little note from the admissions team - we now have "online open days with optional visits" so prospective students who can't come in person can still access it all.
What are some parts of Christ's that are underappreciated? 
The porters don't get talked about enough! We have really lovely porters. They start to remember your name after a bit of time, and then every time you go through the Great Gate into First Court, there's someone there who goes "Hi Oliwia!". It's a small thing that makes you feel part of a community: not only of students, but staff as well. 
How did you find the application process?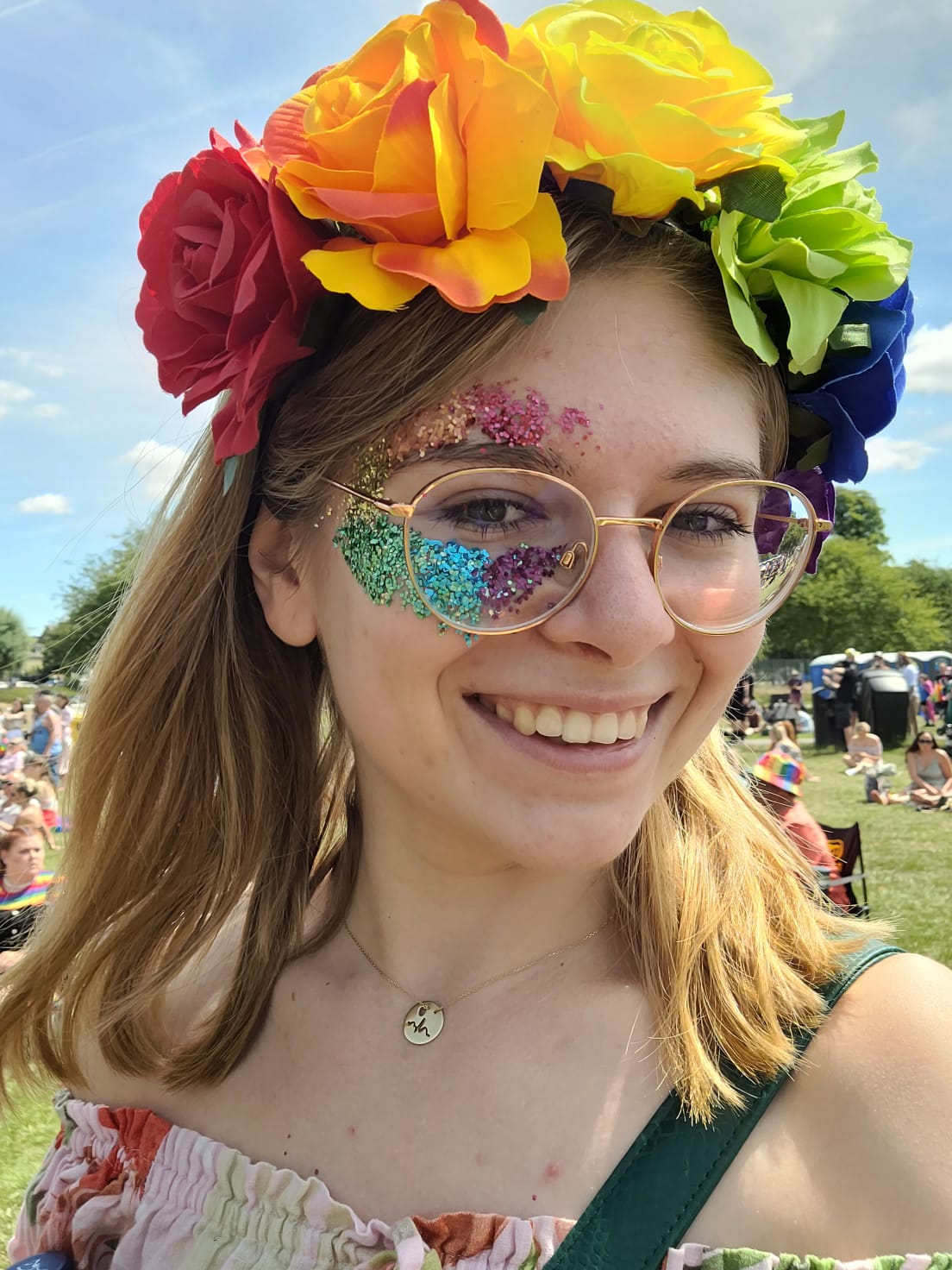 Initially: very confusing! It felt like there was a lot of stuff to do: not just a personal statement, but an additional questionnaire, and preparing for interviews. Because I applied to St John's two years ago, I had an admissions assessment to prepare for too: check when you apply if your college requires one of these (if you go on the university course information and click on entry requirements, there's a pdf breaking requirements down by College that's normally there from about July to October). As an international student, I also had to fill out at least one or two different forms highlighting what my curriculum was and what I'd covered. Keeping track of all the steps and what I needed to do was quite demanding, but once I was working through it, it was all okay. 
Was the interview what you expected it to be?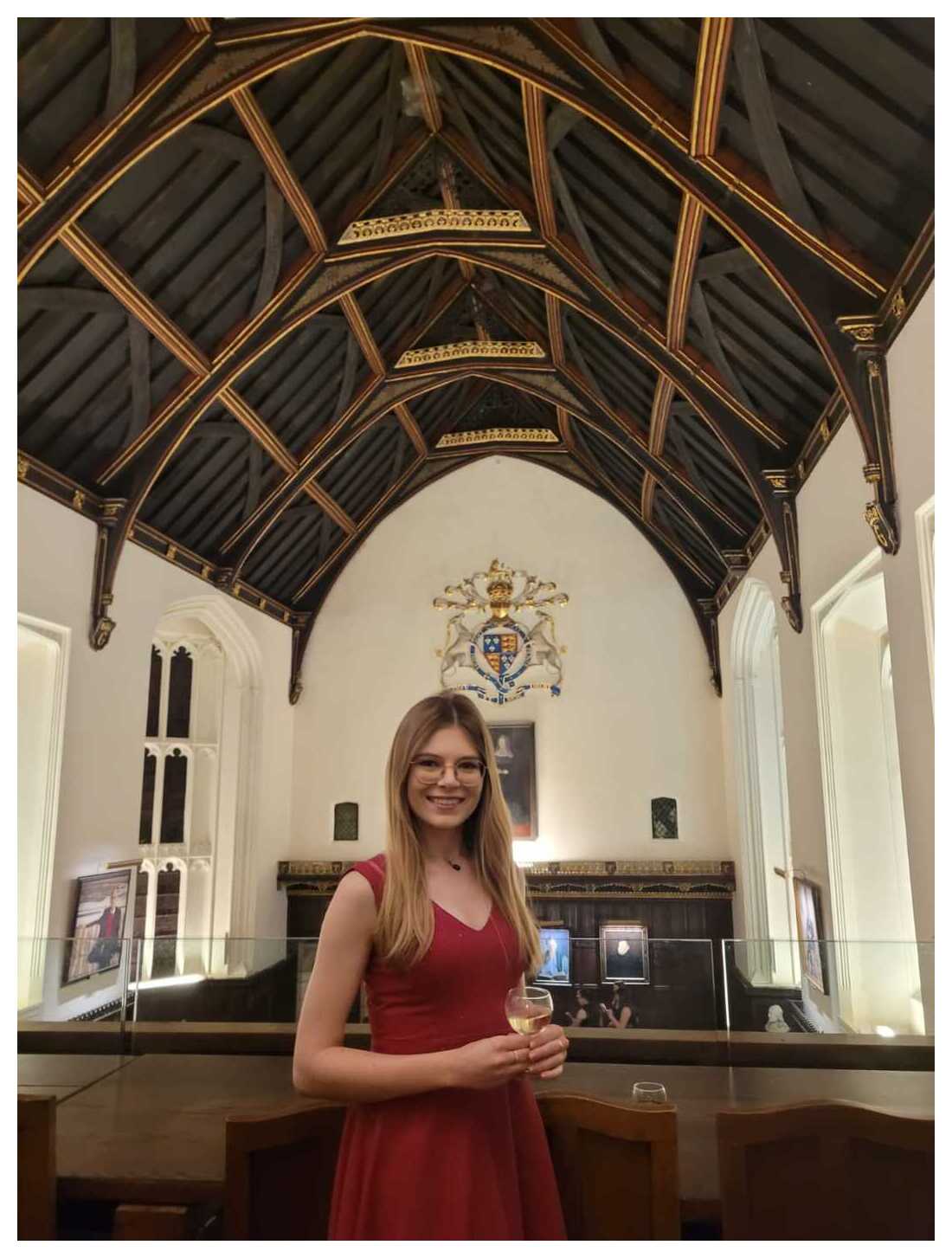 I found that my actual interviews went a lot better than the practice interviews I had at school! I was concerned that my interviews would feature bizarre questions unrelated to what I was studying, like you sometimes see when you search for "Oxbridge interview questions" online. But my real interviews were really down-to-earth, and challenged me intellectually in a way I found really exciting. I thought it might be more me-against-them, and me having to defend myself a lot, but in reality they were on my side. I kind of forgot I was being interviewed at one point, I just felt like I was having a conversation with these two people. It was quite refreshing, because by that time all of my friends were really tired with me talking about psychology, so talking with two other people who were also really passionate was amazing! At one point, they showed me a research picture with lots of data, and I remember just lighting up at that and thinking "woah, this is so cool!". They were really open about what I was doing right and what needed some more thought: it was more of a conversation than I'd expected, not an interrogation. 
What advice would you give to someone who is thinking of applying to your course?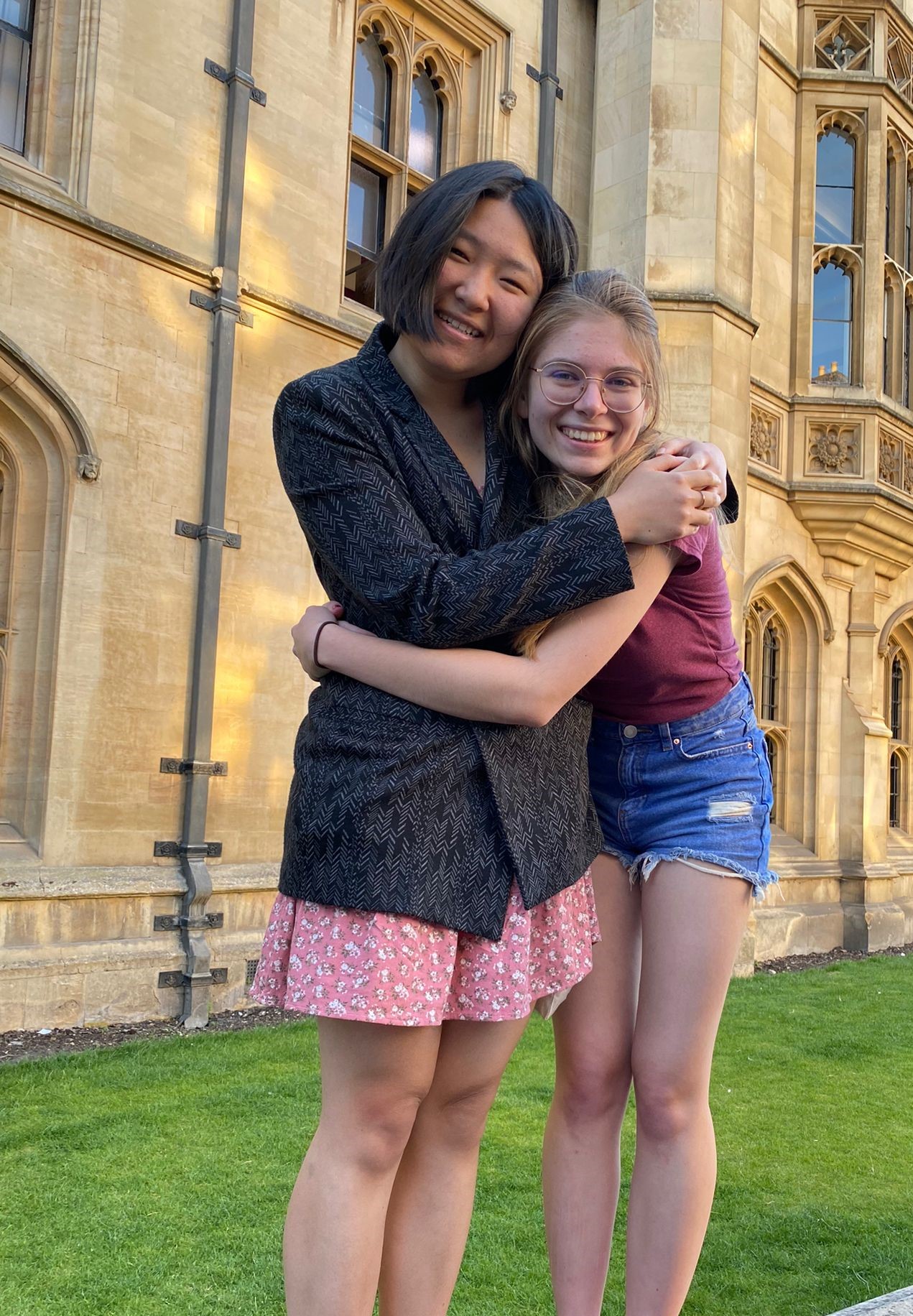 Don't feel like you need to talk about loads of different books in your personal statement: it's better to talk about fewer things and know them inside out. I think I only mentioned one short scientific paper, for instance: one about biological factors in criminal behaviour that inspired a project I did at school. It's a good idea to know your personal statement well, so you can talk about anything that's in there. In the lead-up to my interview, I read a book called "We Are Our Brains" by Dick Swaab. My copy of that book is covered in highlighter and notes in the margins: I think doing that is what helped me most, because I challenged myself to not only read that book, but think about it in a more critical way. My notes were things like "are we sure that this is the case?" or "would doing thing X tell us more?". That's a skill that came in useful in my interview, and Cambridge generally. Also, it's okay to have preferences in certain areas of your course, nobody will judge you for knowing more about some topics than others. A general idea of a lot of things, with more knowledge of your specific interests is probably a good way to go. 
Before you came to Cambridge, what were you looking forward to, and what were you most worried about?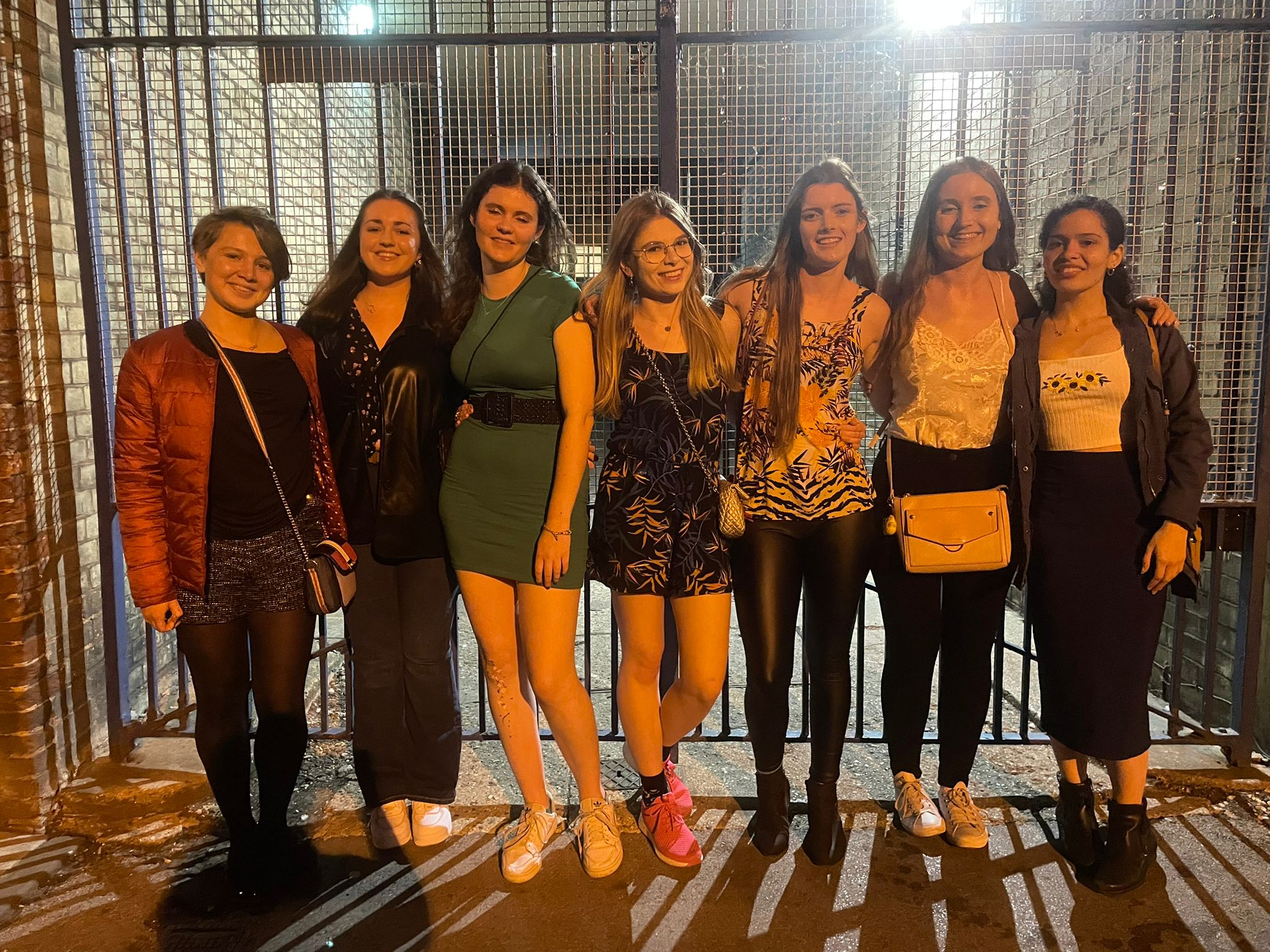 I was really looking forward to having a lot of passionate people around me; both those on my course and those doing completely different things. Even the simple stuff, like nerd-ing out with people about different topics over dinner (which happens a lot in the Upper Hall!) is something I've really enjoyed. I was probably most nervous about the workload and how I would adjust to being a student without the structure of a school day. My first year happened during the Covid-19 pandemic: one effect of that was that I ended up being in my room a lot. Carving out time for studying wasn't too much of a problem without much else to do! Second year has tested my time-management skills a lot more, which has been challenging but I'm getting there!
How did you find starting lectures and supervisions?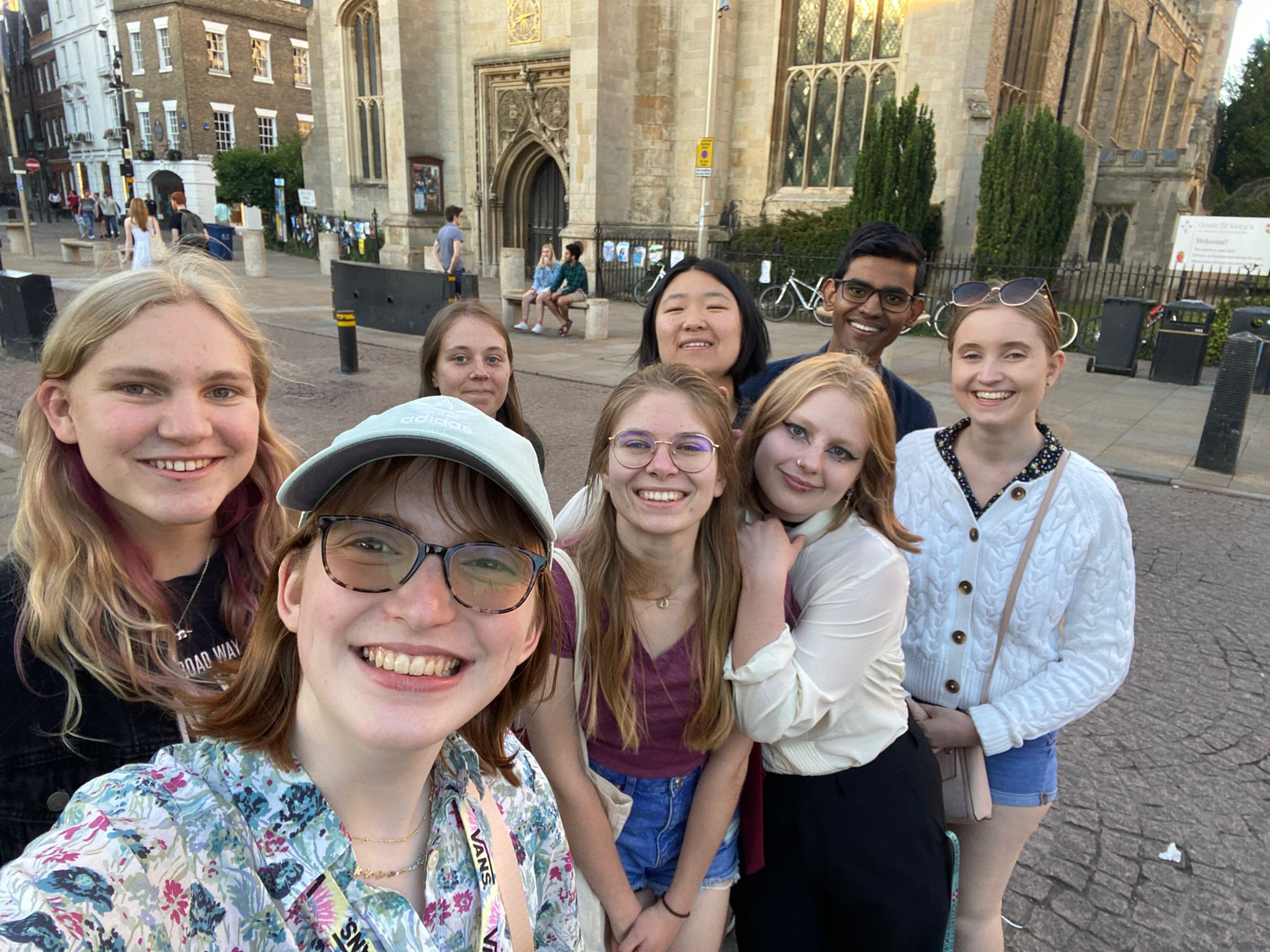 I applied to Cambridge in part because of the supervision system (very small group teaching), so I was extremely excited about that. In first year, everything was online. It was roughly what I was expecting: really personalised feedback, individually oriented teaching. I loved being able to really focus on the things I specifically didn't understand in supervisions, while big lectures were about having lots of information. For example, I must have asked my Neurobiology supervisor to explain the same thing to me three times in one supervision, but because there are only three of us in the room, they don't mind!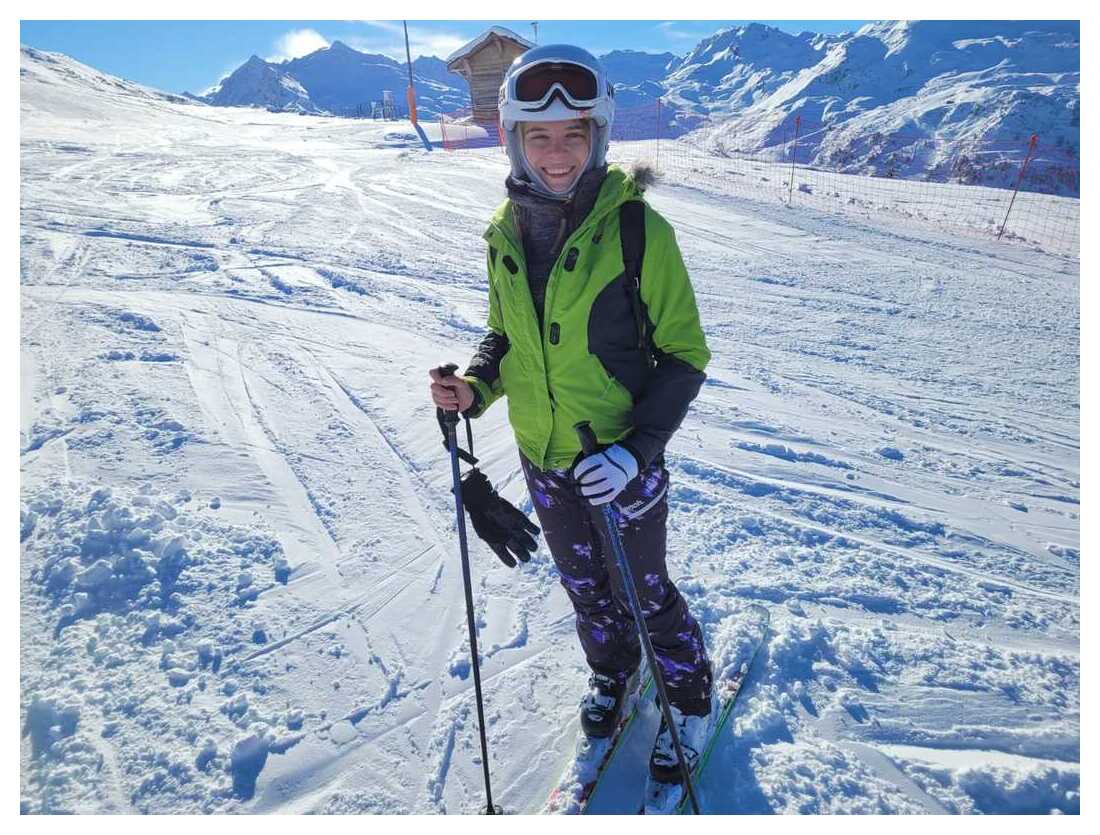 I'm a person who likes to talk quite a lot, and enjoyed being able to have a proper back-and-forth conversation with my supervisor. The PhD students I've had especially can offer an opportunity to talk about interesting things in a less-formal way. Supervisions give an opportunity to approach new topics, or look at things you've thought a lot about from a slightly different angle. Supervisors are really good at asking you things you haven't thought about and challenging you in different ways. My favourite supervision class for this was Social and Developmental Psychology, my supervisor for that was amazing at giving informal, challenging discussions. Supervisions are the big thing that is different from my high-school education: going from a class size of 15 people to 2 people and a supervisor was a big step. It means I can explore the things I am interested in.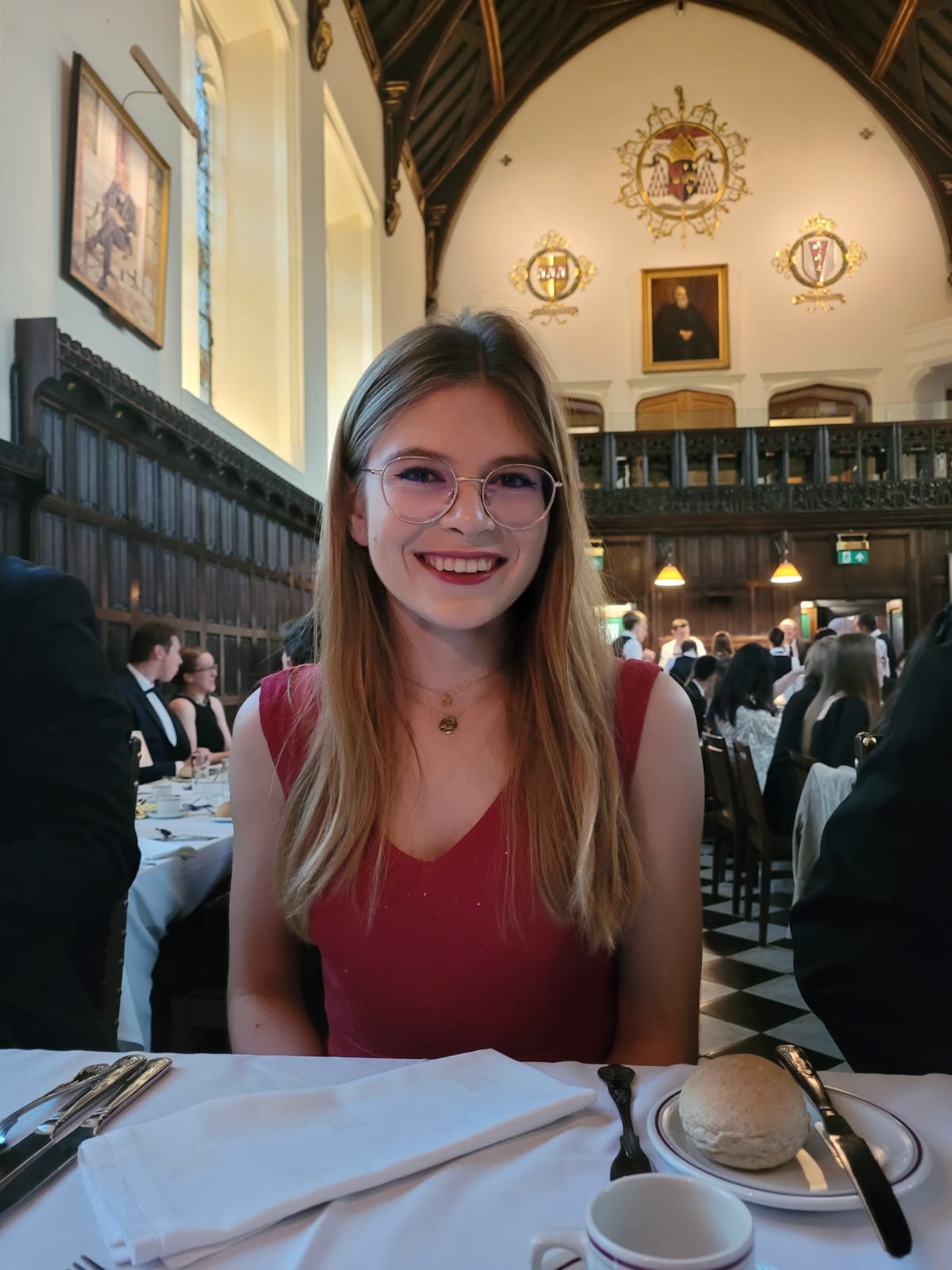 Online lectures were informative, but things coming back in-person this year has been a positive change. Sitting in a lecture theatre, for me, was just more exciting and engaging. Although there are times I wish I could 'pause' the speaker in person, I have enjoyed seeing the speakers talk about their topic and feeling like a proper university student!
What are the best and hardest things about your course?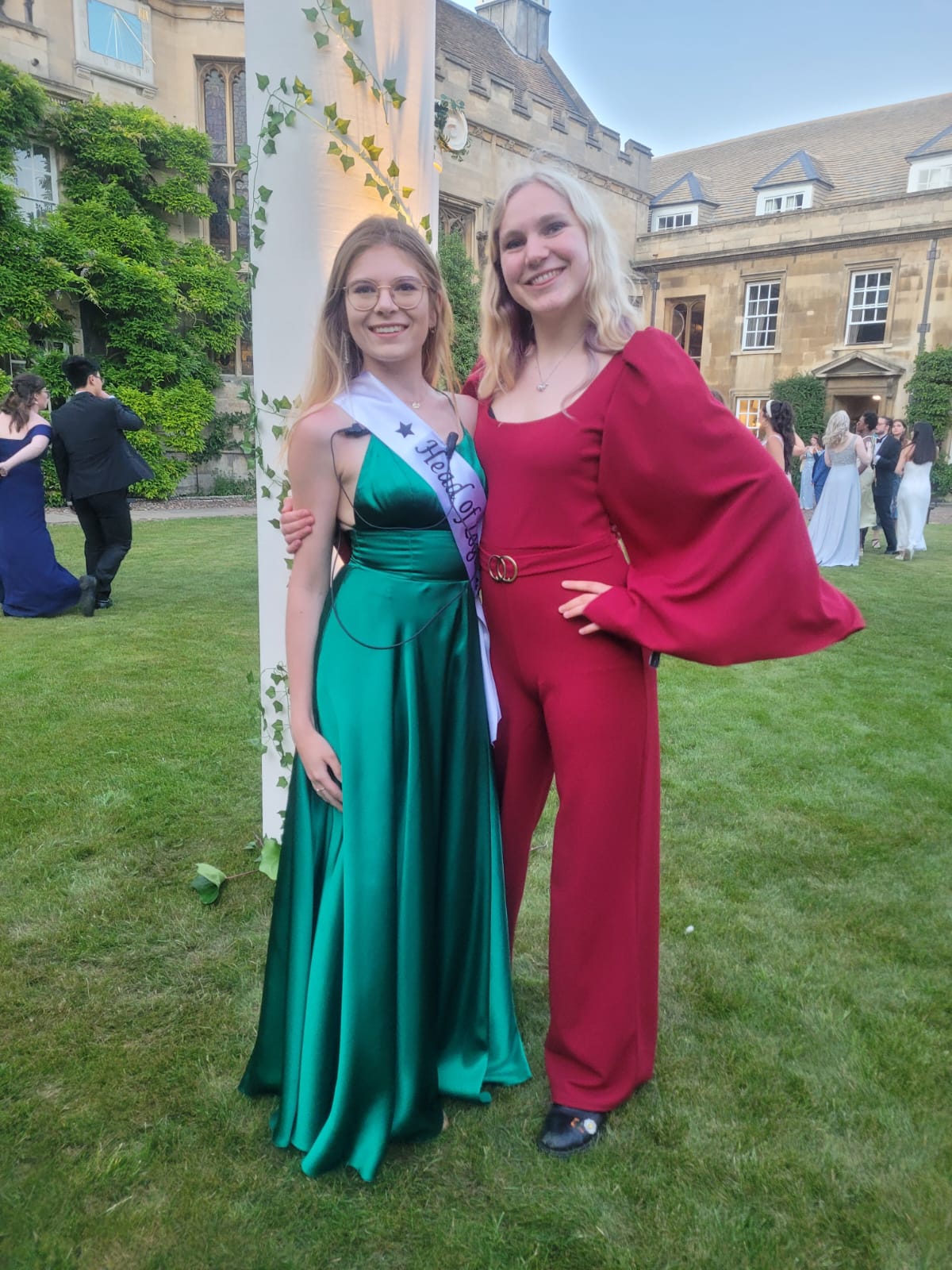 The best and hardest thing about PBS is how interdisciplinary it is: you can choose to study things from such a wide variety of fields. I'm choosing my papers for next year at the minute, and this aspect is making that choice very difficult! For example, this summer I am doing two internships: one in a Neuroscience lab, and one in Social Policy research. These are two very different ends on the spectrum of Behavioural Science, and the only reason I have some understanding of both of these fields is because of the structure of the PBS course.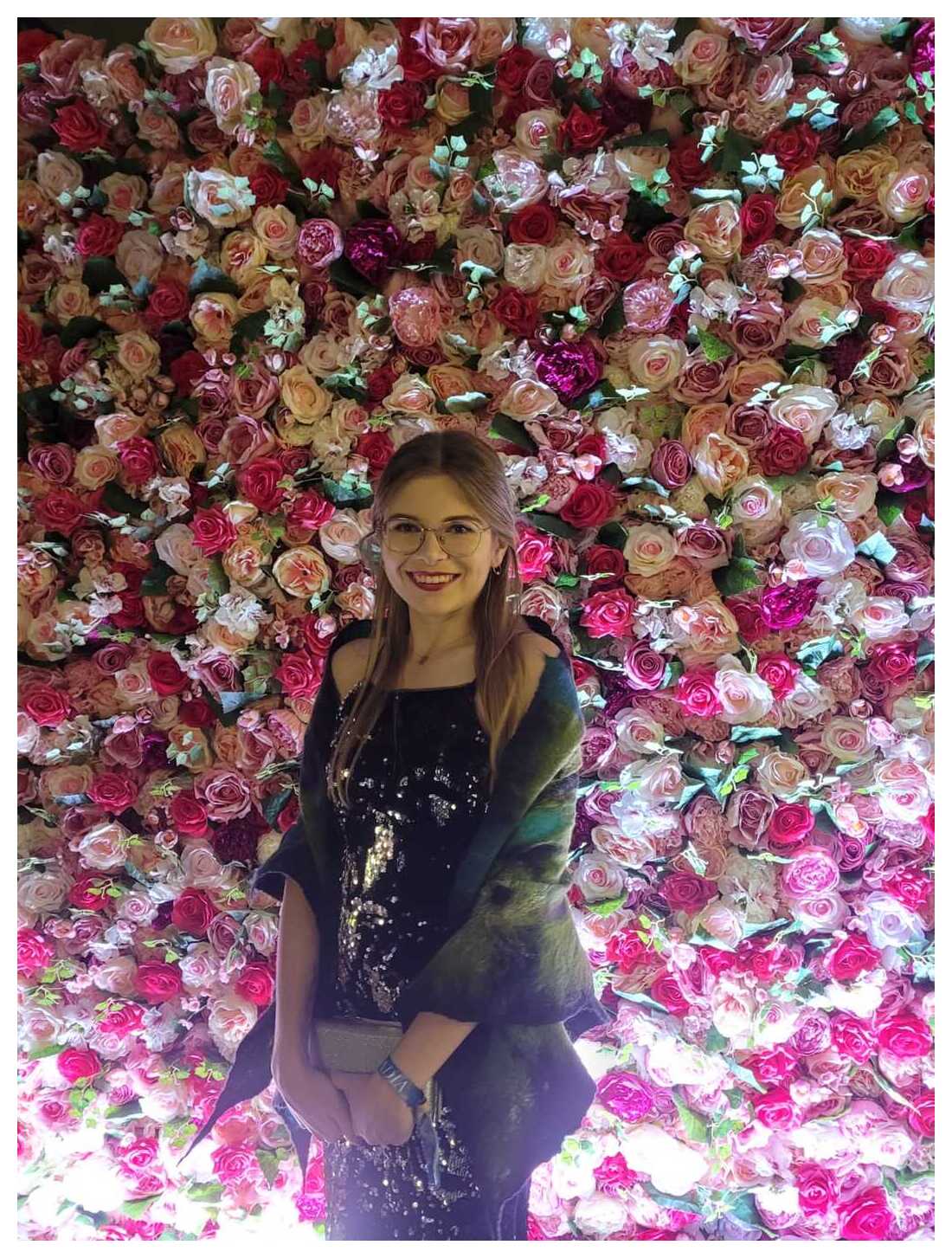 My first supervision in Social and Developmental Psychology has been one of my favourites so far. One of the lectures was about pre-natal and infant development, and there was a statement about breastfeeding being better for development than formula feeding. I knew this was a big and sensitive topic, and took the opportunity to talk about this with our supervisor: we properly unpacked it and spent a lot of the supervision discussing the research on it. Another favourite was from the Neurobiology course, which was challenging to begin with, because it is studied alongside Natural Sciences students who have been doing biology for over a year. But by the end of Easter term, there are more psychological topics: emotion and motivation, higher cognitive function, memory, language processing etc.. I was so excited to talk about everything that was going on in those supervisions, and especially the more historical aspects: what is the chain of events that has led to our current knowledge on the brain areas involved in these processes? 
How is your timetable set up?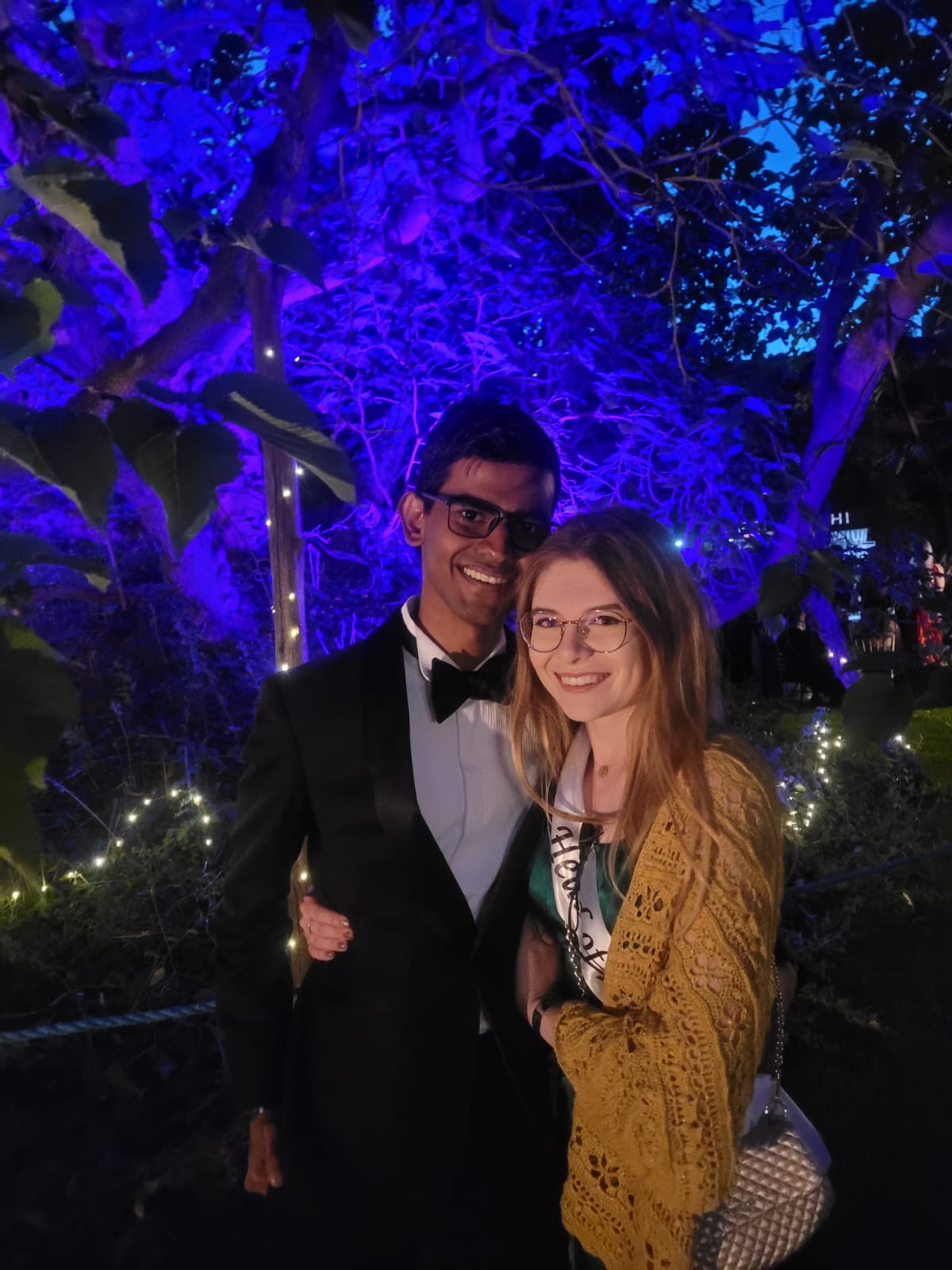 I have 2-3 supervisions a week, and 10-13 hours of lectures. Some of my courses also have practicals: in second year we have coding practicals (we code in R), and in first year there are statistics practicals. Initially, I was surprised by the relative lack of teaching hours compared to other courses here or what we had at school, but supervision work and additional reading definitely fills up your time! Reading around the subject is something I've enjoyed and this kind of research is definitely a useful skill. Cambridge is a busy place in other ways too: even when I'm not working, societies and social stuff is always around so I'm certainly never bored!
 
Where do you like to work?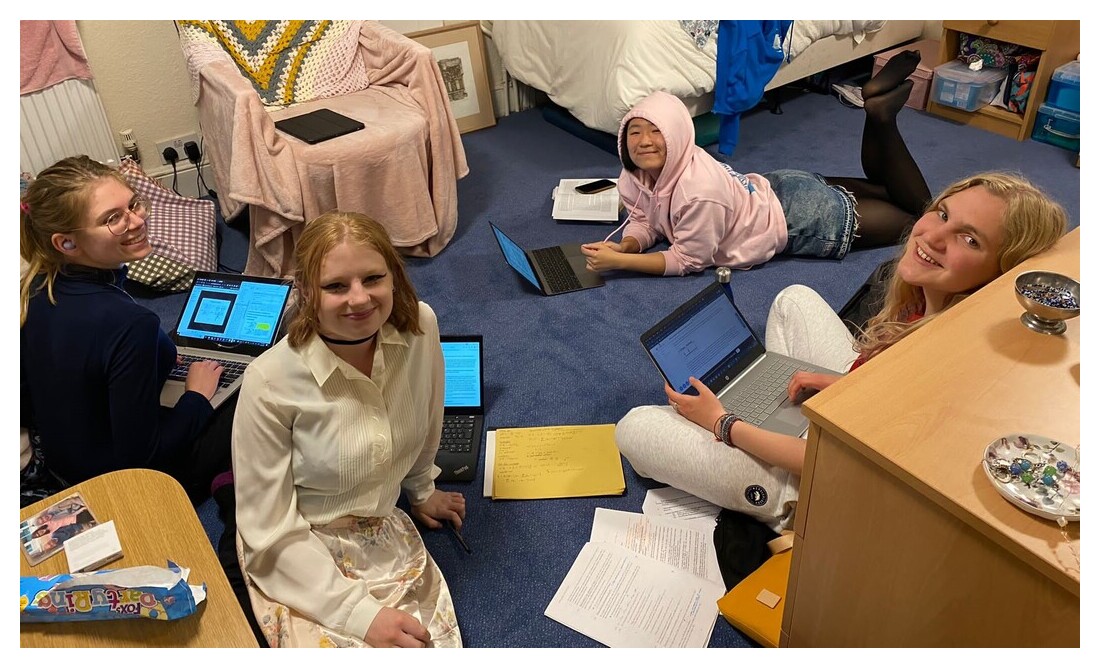 I like to change it up a lot! Libraries are good, but I can get bored and distracted if I spend too much time in the same one. This exam season, I have worked in our College Library, the Department of Psychology library, my room, my friends' rooms, the University Library, several cafés, and also outside in Third Court and the Fellows' Garden. I really appreciate having all of these environments that I can choose to work in, depending on my mood and the nature of the tasks I need to do. 
What do you do when you're not working?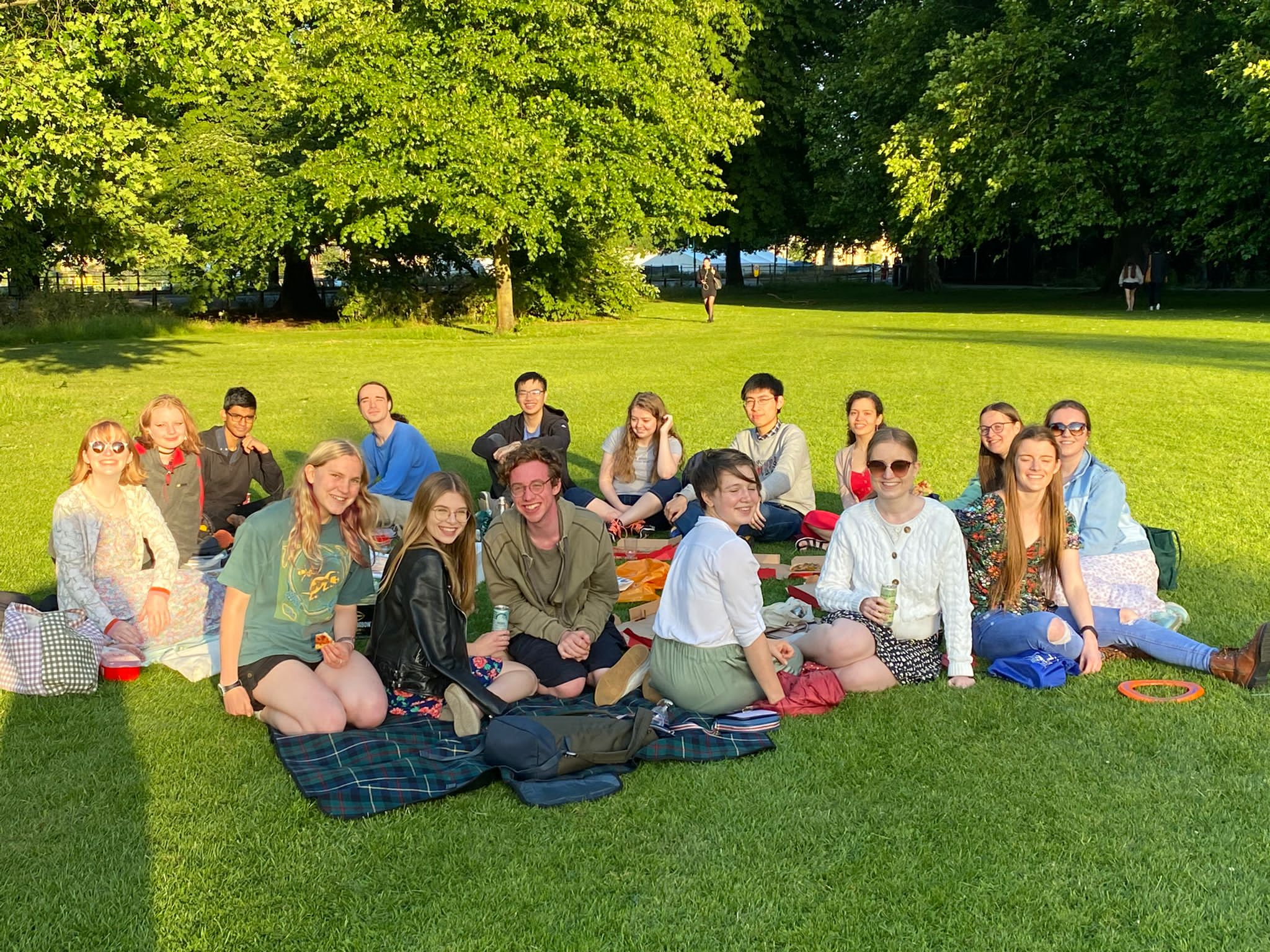 I'm a very sociable person: hanging out with people is the way that I recharge from work. So when I'm not working, you'll usually find me on walks, getting coffee, or hanging out with my friends. I also like watching TV shows, and reading fiction books when I get the chance. I like to crochet, too - there's a handy sewing and yarn shop that's a 30-second walk from the back gate of Christ's, which I'd recommend to any other crafty people! Homesickness was a bit of an issue for me, especially as an international student, so making time to call home and tell them about what I'm up to is really important for me.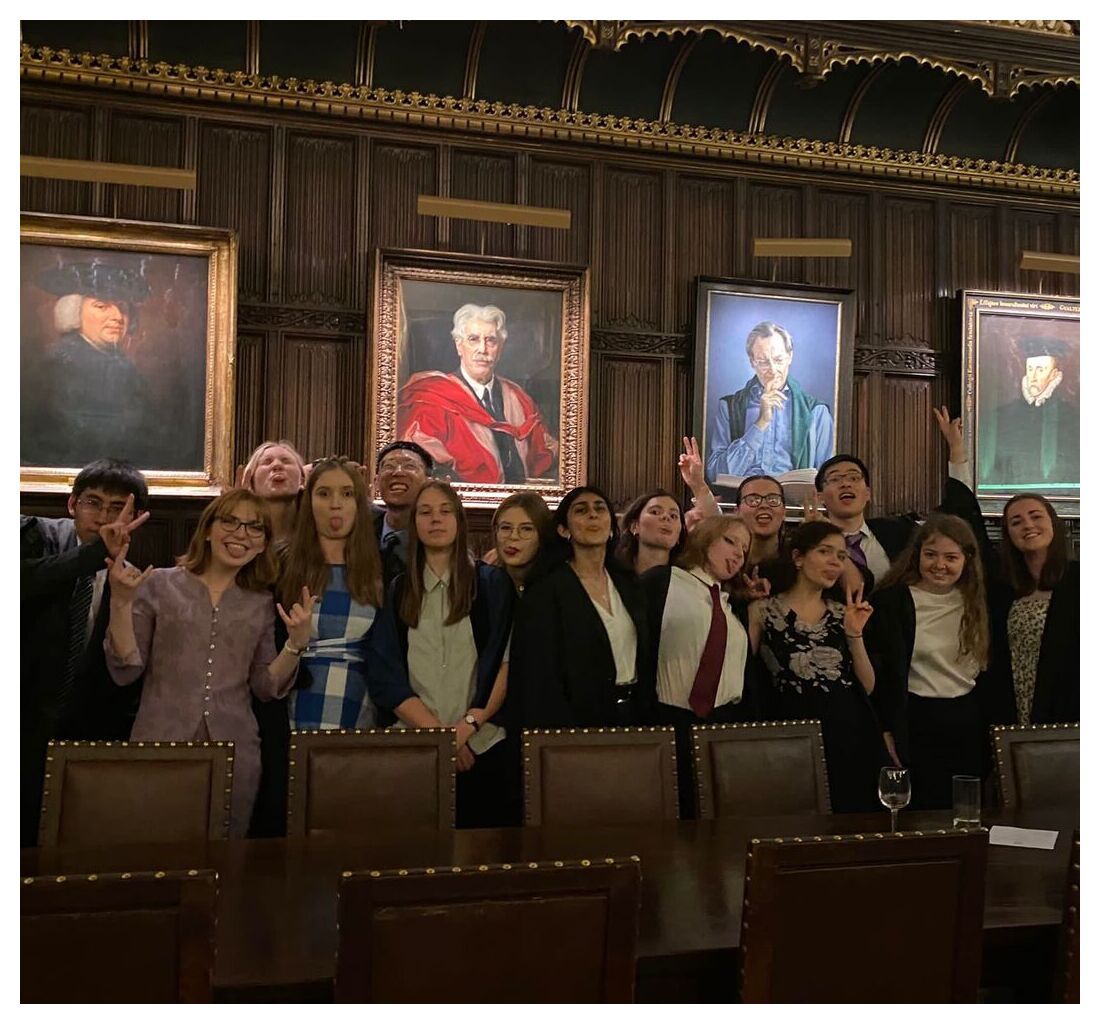 Cheesy as it sounds, my favourite thing about Christ's is definitely the people here. I don't think there could be a better advert for Christ's than that: as I wrote earlier, the way colleges are set up makes it really easy to interact with people from all kinds of background, doing all kinds of subject. Towards the end of last year, about 20 of us has a picnic on Jesus Green. It was very wholesome, we chatted about all kinds of strange topics, ate pizza, played some games. I think that's my favourite memory of this year, and it's something the College community, and Christ's location being near to all that green space, enabled to happen. 
Did you prefer your first- or second-year room?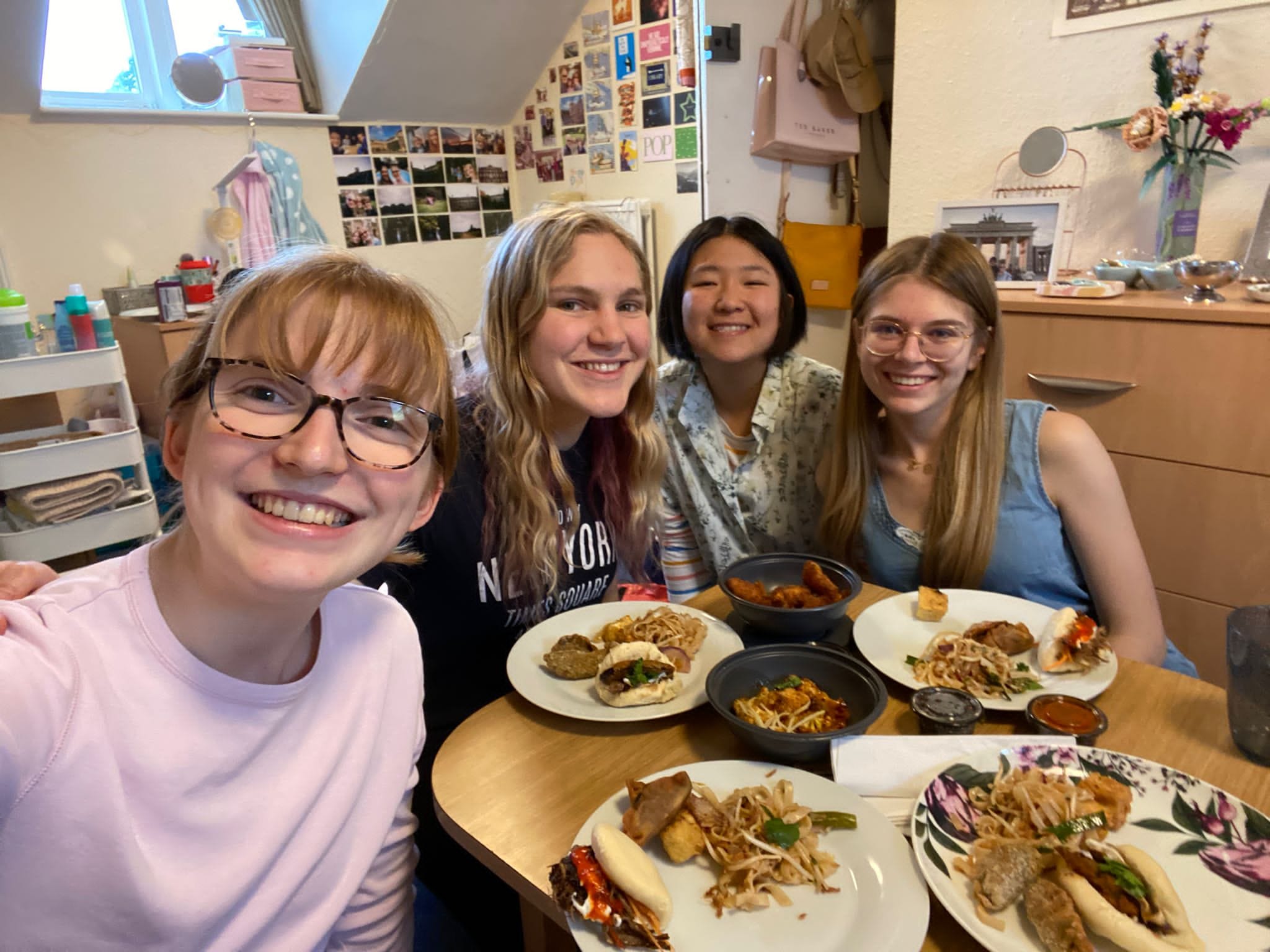 In first year, I lived in the Typewriter building in New Court. It was a small en-suite room, and had everything I could have asked for. It helped that I had a lot of other first-years on my corridor who I got along with well. In second year, I moved out of College into a College-owned house on King Street with four friends. It was nice to have a bit more independence from College and feel like you were in a real house. But I am looking forward to being back in College next year, because it's more convenient: it's nice to be close to Upper Hall and the big laundry room. I don't know which one I preferred: I think being on and off College site gave two very different experiences, and I'm glad to have done both. 
What are your plans for the summer?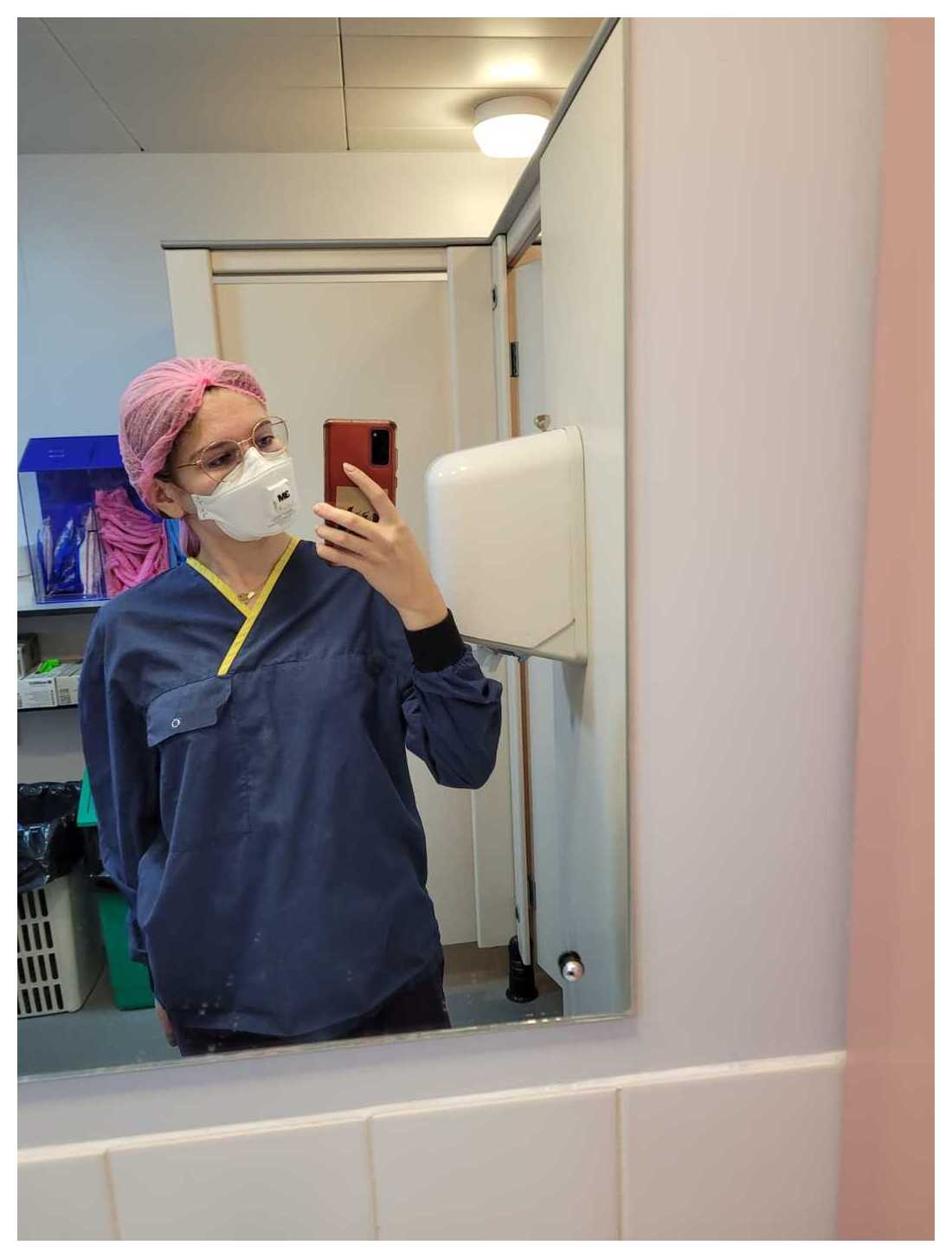 Firstly, I have a lab placement in the Department of Psychology in Cambridge, with a professor in behavioural neuroscience. I've not yet picked the exact topic I'm researching but it will be something on dopamine as that's what the lab specialises in. I'm very excited about it! Afterwards, I go into another internship, this one for a home affairs and social policy research team, also in Cambridge. That is more related to criminology and policy making. I'm hoping that this summer, I can somehow combine these two different interests. It's a quite academic and very packed summer, but that's what I wanted it to be. 
What are you most looking forward to next year?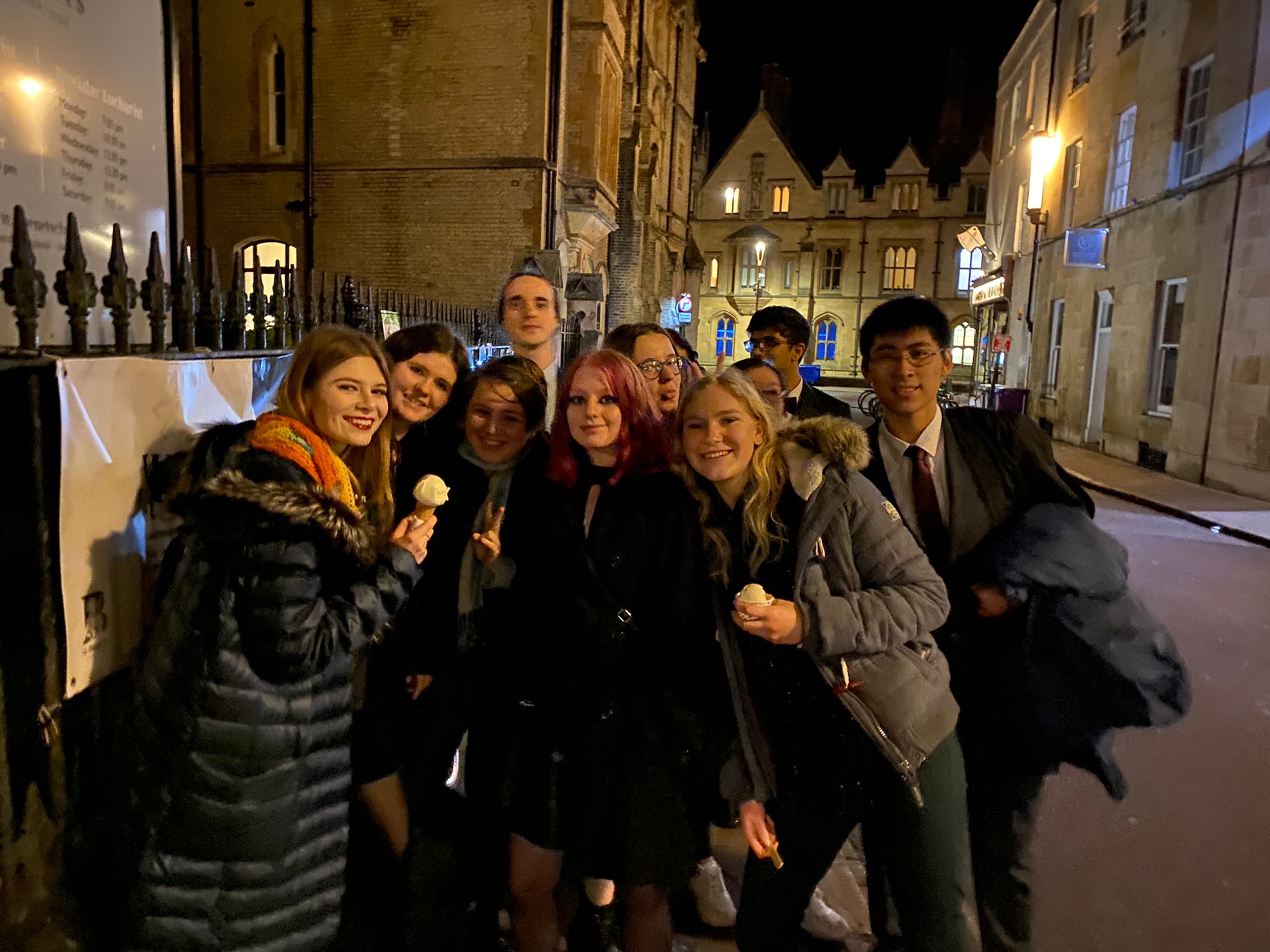 Academically, I'm looking forward to studying Cognitive and Behavioural Neuroscience, a paper which has a lot of very interesting modules I can't wait to look at! I'm also excited to start work on my Thesis, which kicks off in October - the prospect of doing an original piece of research is really cool. 
Outside of academics, I'm mostly looking forward to spending more time with my friends - sorry if that answer is a bit vague! I want to see some more plays at the ADC and Corpus playroom, Cambridge's Student-run theatres, eat lots of ice-cream, and enjoy my final year as an undergraduate as much as possible. 
July 2022
Please be aware if you're considering an application that our student writers describe their experiences. Although the majority of the information stays the same, some details may change from year to year. Do read the student profiles in combination with our undergraduate admissions pages for full information.
Student profiles / PBS at Christ's  / Students from Poland / Next: Yasmin's profile (2nd year PBS)