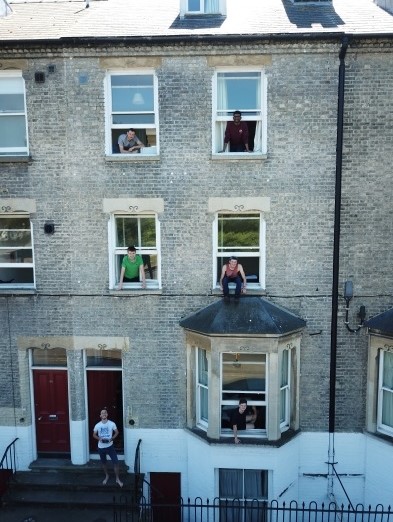 As well as the student bedrooms on the main site, Christ's owns nine shared houses (about 60 rooms in total) on Jesus Lane and King Street, parallel roads immediately behind the College.
Christ's back gate by New Court staircase 4 makes it easy to get between the shared houses and the main College site and facilities, and rowers often choose the shared houses as they are on the way to the nearby College boathouse!
It's most often in second year that students might live in one of these houses, and you can enter the room ballot as a group so that you pick rooms at the same time as your friends and can co-ordinate.
Rooms vary in size, some contain a sink and a few of the attic rooms may even have a separate study. Here are a couple of examples.
A shared house in Jesus Lane

 

Room 1

Room 1

Room 2

Room 3

Room 4

Room 5

Room 6

This house has 7 student bedrooms,
a kitchen, a bathroom, a shower and
2 toilets. There's also a communal
backyard (shared with adjacent Christ's
houses) with bicycle stands and
garden area.

The distance from Christ's back gate
to this house is 0.3 kilometres (300
metres).

Room 7

Room 7

All the houses in Jesus Lane are joined from behind by a private garden/alley, so you can have barbeques in summer, and it is relatively easy to move from one house to another – there is a sense of a smaller community away from 'home'. There are also several bike racks which are really helpful.
A shared house in King Street

 

Room 1

Room 1

Room 3

This house has 5 rooms, a shared kitchen,
2 toilets, 2 showers, storage and a yard
with bicycle stands.

The distance from Christ's back gate to this
house is 0.09 kilometres (less than 100
metres).

Room 5

Room 5

Kitchen

Kitchen
What do students think?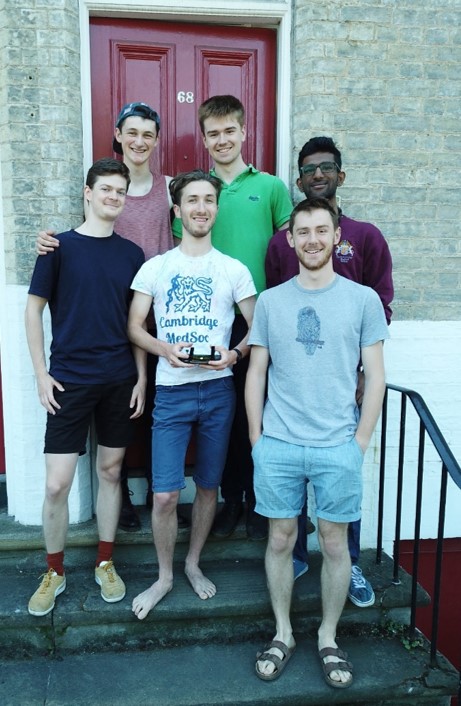 "I quite enjoyed it as I lived with five of my best friends – you definitely get more of a sense of independence than when living in college, and you end up cooking together rather than just relying on food in hall."
Hiral, Engineering
"I loved it! It was so nice to be in a house with all of my friends, and so close to everyone else in our year."
Ellie, Natural Sciences
"This year, like many of the second years, I lived in a college house on Jesus Lane. This is outside of the college walls but only a 2-minute walk away. I really liked having my own place with my friends yet I was still able to have most of my meals and work in college."
Henry, Computer Sciences
"I lived on Jesus Lane – I had a very small room as I was at the bottom of the ballot, but I really enjoyed being on Jesus Lane. It's still in a really good location, and most of the second years are there, so I was there with my all my pals which was really good."
James, Mathematics
"I absolutely loved it. I think the nice divide from college for a year was a different kind of vibe from college and being independent was really cool as well."
Roz, Human, Social and Political Sciences

Christ's Accommodation / Blyth, Third Court / Stevenson, Third Court / New Court 1-3 / New Court 4 /