You can apply to study all Cambridge courses except Veterinary Medicine at Christ's. We are run a number of events through the year to give you a chance to see the College and facilities, and talk with our students, academics and admissions staff. These include Online events, College Open Days, University Open Days (if you want to visit more than one College) and Taster Days for specific subjects.
Date
Event
Event details and who can attend
26 Jan 16:30
Christ's College, a look at the Grounds and Facilities
(online webinar)
BOOK A PLACE FOR 26 JAN
Webinar for students considering an application in October 2023 for Oct 24 (or deferred Oct 25 entry).
This is one of our regular webinars
31 Jan 17:00

Subject Matters: The Importance of Your Post-16 Subject Choices

(online webinar)

This online session is for UK students in Year 10-11 (England and Wales)/ S3-4 Scotland/ Year 11-12 Northern Ireland, thinking
How do I request a place?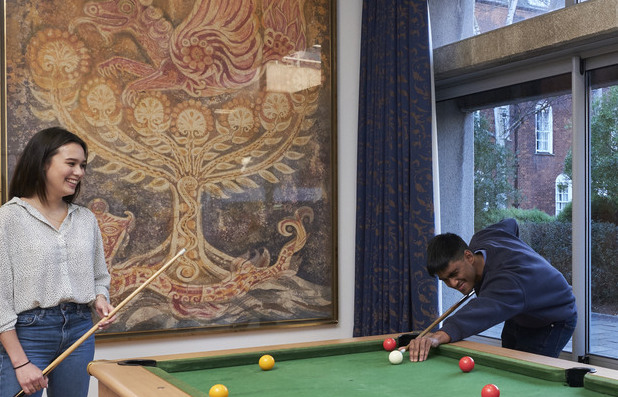 If you are interested in attending one of our events, you will need to wait until bookings / applications open and then complete an online form (following the links for the relevant event above).
If you would find it helpful to receive an email when booking opens for the event you are interested in, please feel free to register your interest by following the link for this in the table of events above. Once you have completed the form, we will then have a record of your interest and will be able to send you an email with more information and the booking
"All of the current students were really friendly and approachable." 
A Year 12 prospective student
"I found the College tour particularly enjoyable because it gave us a real insight into college life. The Directors of Studies talks were also really useful because they told us what they are looking for and gave us more information about the courses which are unique to Cambridge."
A Year 12 prospective student