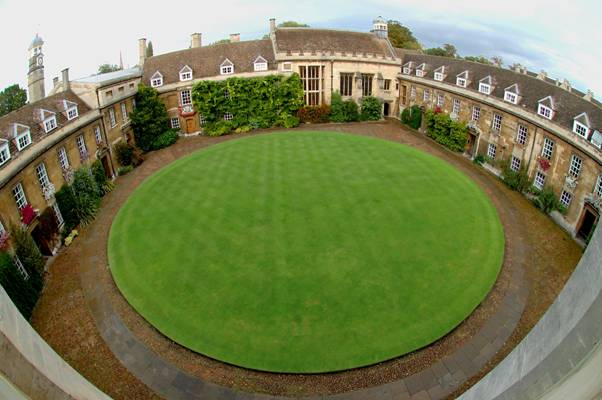 A warm welcome to students who are reading the Christ's College website in Northern Ireland! We're delighted that you are looking at this info, and this page sets out the more tailored information for you to read alongside the general Christ's undergraduate admissions pages. We hope that you will find it helpful and will consider making an application!
Applicants from Northern Ireland are encouraged to attend online events and research courses in Year 12 and Year 13, and you would normally apply to Cambridge during Year 14 (though it is also possible to make a post-qualification application after you have finished Year 14, or even a mature application to study when you're 21+ if you prefer). You do have to keep on your toes when you're reading the general information about Cambridge, though, because the Northern Ireland school years are always one higher than the equivalent year in England and Wales!  So this page is correct for you because it's the Northern Ireland page, but most of the time when you're looking at Cambridge events, when you see an event is open to Year 12, say, you have to remember that's Year 13 in Northern Ireland.
 
Student profiles
Why not start by reading what some of our students have to say? Victoria is from Antrim and Erin is from County Down. In the profiles below, they have shared their experiences of applying to Cambridge, settling in and what it's really like to live and study here at Christ's.
There are also plenty more student accounts on our student profiles page, if you'd like to find students doing the courses you are interested in.

Online events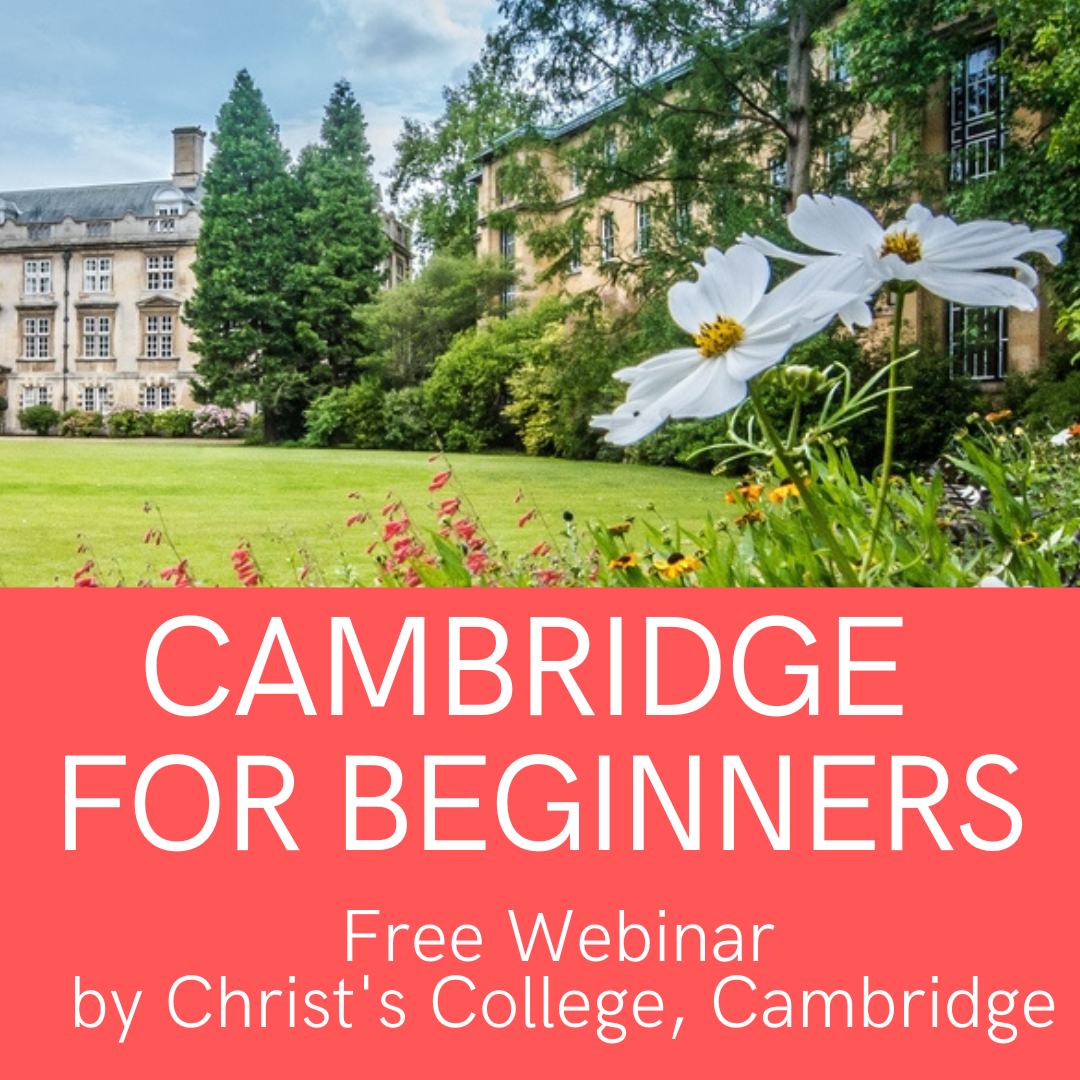 It would be great if you could attend Cambridge for Beginners in Year 12 or Year 13, and a Christ's online open day in Year 13 or early Year 14. These events will give you an introduction, explaining what is special about studying at Cambridge, with the College system and supervision teaching, as well as taking you through the application process and how to make a competitive application - they will give links for further research and more events, and encouragement to sign up (if you want to!) for our ongoing support emails.
We also run a regular webinar called Christ's: A look at the Grounds and Facilities, which is a good way to get a sense of the College from a distance.
You are also of course very welcome to come to visit Cambridge in person if you want to!
Entry requirements
One important consideration is our academic requirements. We define the terms of our offers individually, but if you are selected for an offer after the application process, these below are the grades you would typically need to achieve.
Please also note that
some of our courses have an admissions assessment that you would sit during the application process, details of which are on the relevant Christ's subject page.
for advice about suitable subject choices, see the subject requirements on the relevant subject page.
A levels
| Typical offer | Course (click on the links for details) |
| --- | --- |
| A*AA | Anglo-Saxon, Norse and Celtic, Archaeology, Architecture, Asian and Middle Eastern Studies, Classics, Design, English, Education, Geography, History, History and Politics, History and Modern Languages, History of Art, Human, Social and Political Sciences, Land Economy, Law, Linguistics, Modern and Medieval Languages, Music, Philosophy, Theology, Religion and Philosophy of Religion |
| A*A*A | Chemical Engineering and Biotechnology, Computer Science, Economics, Engineering, Medicine, Natural Sciences, Psychological and Behavioural Sciences |
| A*A*A and 1,1 in STEP Mathematics papers II and III. | |
International Baccalaureate
Students taking the International Baccalaureate would normally need to achieve 42 points overall (including bonus points), with 7,7,6 in your Higher Level subjects.
If you apply for a Cambridge course that requires Mathematics, IB students would need Higher Level Mathematics: Analysis and Approaches. Please see our IB page for more detail.
Finance, including the Christ's Northern Ireland top-up bursary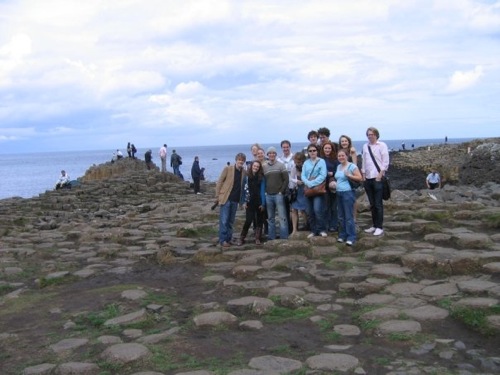 If you're interested in studying at Christ's and will be classed as Home for fee status, note both that there's a very generous university-wide Cambridge Bursary system, and that Christ's also has a top-up bursary for students from Northern Ireland who are eligible for a Cambridge Bursary. This is to enable bursary-eligible students to receive financial support at the same level as students from England receive, as the student loan you'll be eligible for via Student Finance Northern Ireland is currently less than the amount students in England can access. 

For details of the tuition fees and living costs, as well as the financial support available to you, please see
Accommodation
Once you have a place at Christ's, you do not need to worry about where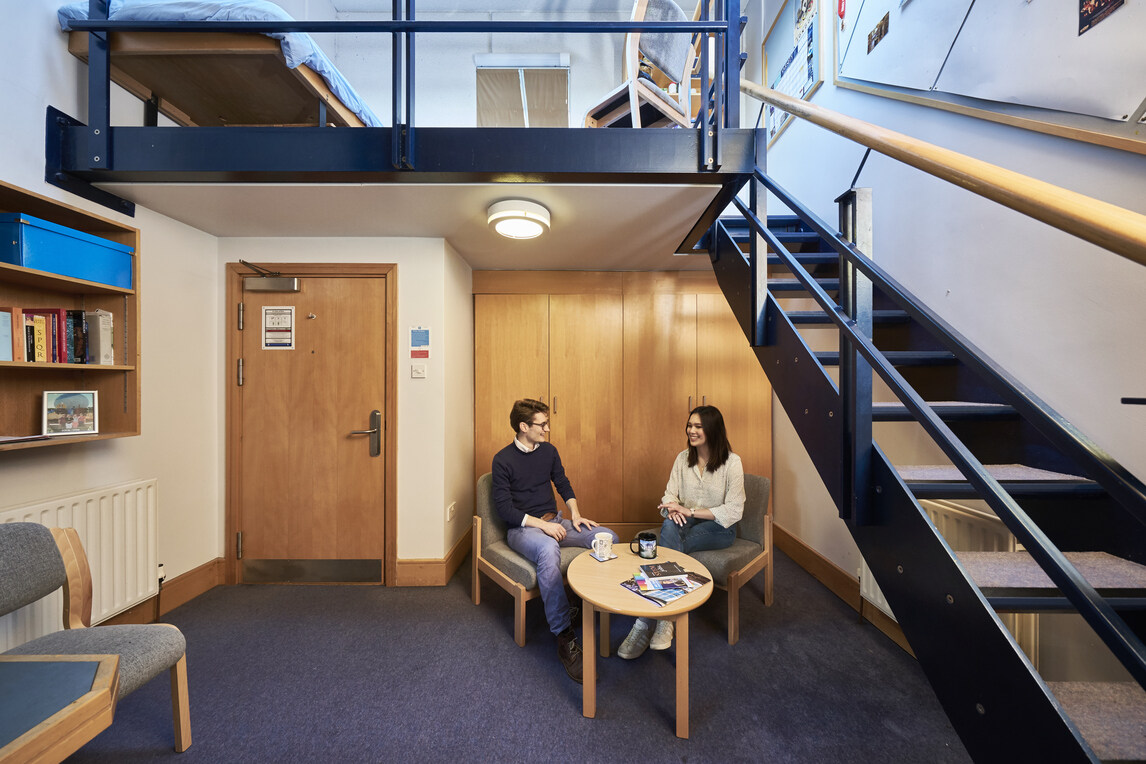 you will live as you are guaranteed a College-owned room during your undergraduate course. We have lots of rooms (and lots of choice!) on the main College site as well as some College-owned houses in the roads just behind the College for students who prefer to be in a shared house. One advantage we have is that all of the Christ's accommodation is close together - since living around each other helps to build the College community. See the undergraduate accommodation section for further information and some pictures too.
Visiting in person is a nice extra, but not essential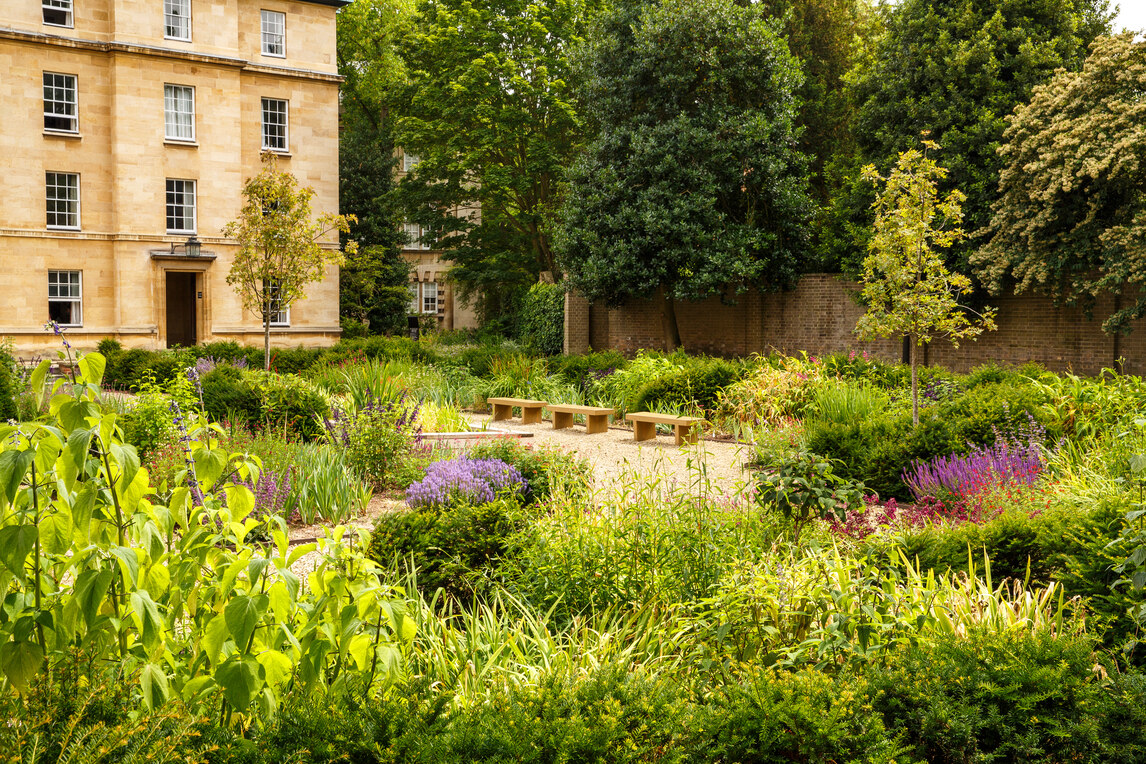 You are of course very welcome to visit in person as well if you want to/can, but we're aware that this isn't possible for a lot of our applicants from Northern Ireland, and we've designed our support so that visiting is a nice extra but is not essential for a competitive application to the College.
We put a lot of information in our undergraduate admissions and student life sections, as well as a lot of pictures -  do look at the pages in our grounds and facilities section in particular, and please don't hesitate to send us an email (admissions@christs.cam.ac.uk) if there's information that you can't find in the undergraduate admissions and student life pages.
If you decide you would like to visit, the most convenient airport is London Stansted. See Getting to Christ's, which has a section on arriving by plane and how to get from the airport to Cambridge.
The application process (including online interviews)
Do have a look at our page on the application process, and the application support for UK students, which we hope will help you in the run-up to application. We publish our current applicants section on 20 September each year, which will look after you from when you've sent your UCAS application until decisions are sent in January.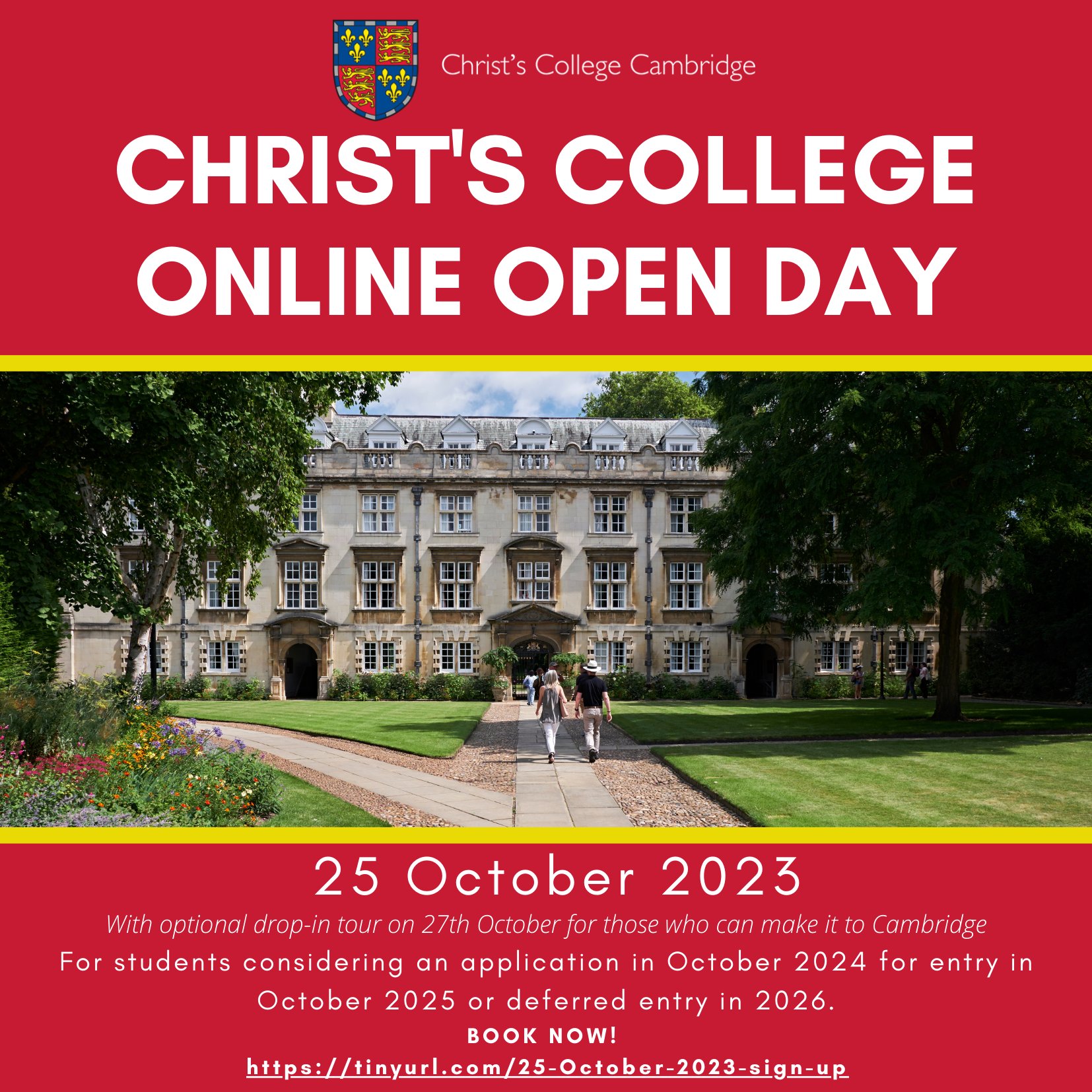 One thing to check especially carefully is whether the course you are applying for has an admissions assessment that you need to be registered for. Normally you can sit such assessments at school (your school has until 15 Sept to register to be a Test Centre if they've not already done this) but if you don't attend a school or this is difficult, you can sit the assessment at a Test Centre.

You'll see that at Christ's we interview all students selected for interview online, so there is no need for anyone to travel to Cambridge. We've interviewed online for the past three years and can confirm that the online format does not affect how we assess applicants. Most of our applicants do their interviews at home, but you could do your interviews from school if you prefer (e.g. if you are worried about your home internet connection or don't have a quiet space). We provide a webinar to help students set-up for interviews during the application process, and you can see comments from students who had online interviews here. If the subject page for your course says that there's an admissions assessment for students invited for interview, note that these are also online.
If you prefer to select a different College  for your Cambridge application, you can check whether the interviews are online or in-person.
Further information

Subjects / Student profiles / How to apply / Application Support for UK students