There are three main questions that students ask us about when to apply:
Application to Cambridge takes a full year and there are a few choices, so it is important to plan ahead. 
If you have any questions about the timing of your application after reading the detail on this page, please email us at admissions@christs.cam.ac.uk. 
What date is the application deadline? 
When applying, you'll need to wait for UCAS applications to open in early September. There isn't a set date but UCAS normally opens for applications around 10 Septmber. You'll also need to check if your course has a written assessment that you have to register for. Be careful because the registration deadlines are before the UCAS application deadline.
Deadline
Who?
Detail
29 Sept 2023 (18:00 UK time)
Applicants for courses that require a pre-registration assessment

Details of assessments and Sept registration deadlines will be available here by July 2023.
Test Centres in some countries may require earlier registration.

16 Oct 2023
(18:00 UK time)
All applicants

By 18:00 UK time on 16 October, we must receive your UCAS application (including the reference). Unfortunately, if you miss the 16 October deadline, you must wait to apply the following year. 

Then by 18:00 UK time on 23 October you must complete your My Cambridge Application (additional questionnaire) including your High School Transcript (if relevant) by 23 October. Further details are available on the how to apply page.

There are two exceptions to the information above that apply only to a small number of applicants: 
Students applying for a music award to play the Chapel organ have an early application deadline of 1 September (see detail if relevant). 
 
Students who will be 21 or over at the start of their course sometimes have an additional option: if you are not ready to apply in October, there are mature Colleges that accept applications by 1 March for some (but not all) courses (see detail if relevant). As we are not a college specifically for mature applicants, the application deadline for all courses here at Christ's College is 15 October.
 
Admissions tip: don't leave it until just before the deadline! 
The UCAS application is available from early September. It is particularly important that you start work on this soon, as once your have completed your part, your referee must then complete your preference and provide predicted grades for any exams that you have not yet taken. It is your responsibility to give your referee adequate time to do this in order for the whole UCAS application to be submitted by the deadline. 
Do I apply before or after my exams?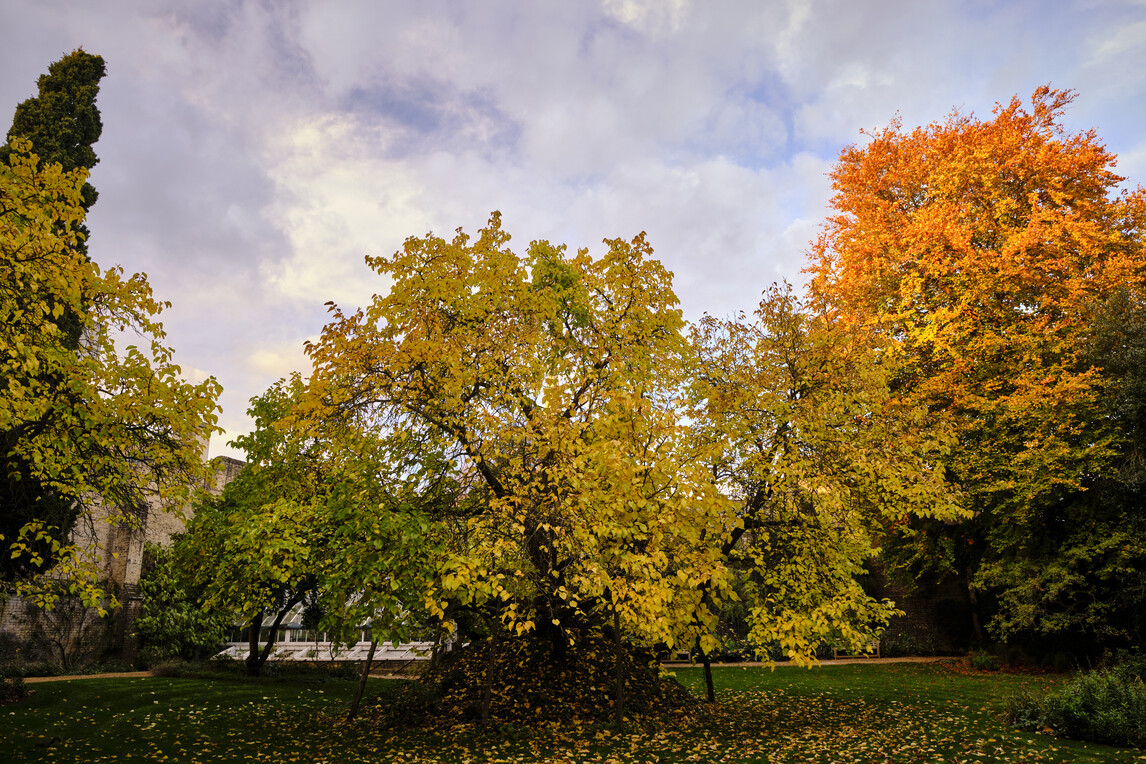 There is some choice in this. We are happy for you to apply by the relevant deadline above either when you are in your final year at school (before you've sat school-leaving exams such as A-levels, the International Baccalaureate Diploma, the Hungarian Erettsegi etc.) or in the year after you have finished school. Please see the details below.
Applying after you have finished High School 
Some students take their school-leaving exams (A-Levels, the International Baccalaureate Diploma, the Italian Diploma Di Esame Di Stato etc.) in May / June  / July and then apply to Christ's the September/October after they have completed their exams or indeed even later - it's fine to apply in the October up to two years after you've finished formal education (if there is a longer break, please read the information for mature students).
The advantage here is that you already know what your exam grades are and can check that you've met our qualification requirements before applying. As you apply a full year before your start the Cambridge course, this also means that you would take a gap year. We make our offers in late January. If we make you an offer and you have already met course requirements and achieved the grades that we ask for, we would be able to make an offer without academic conditions. 
If you will apply after you've finished school, do look through the application information carefully, as you'll need be available for a potential interview and, depending on the course you're applying for, you may also need to take an Admissions Assessment and/or send written work to us. 
Applying in your final year at High School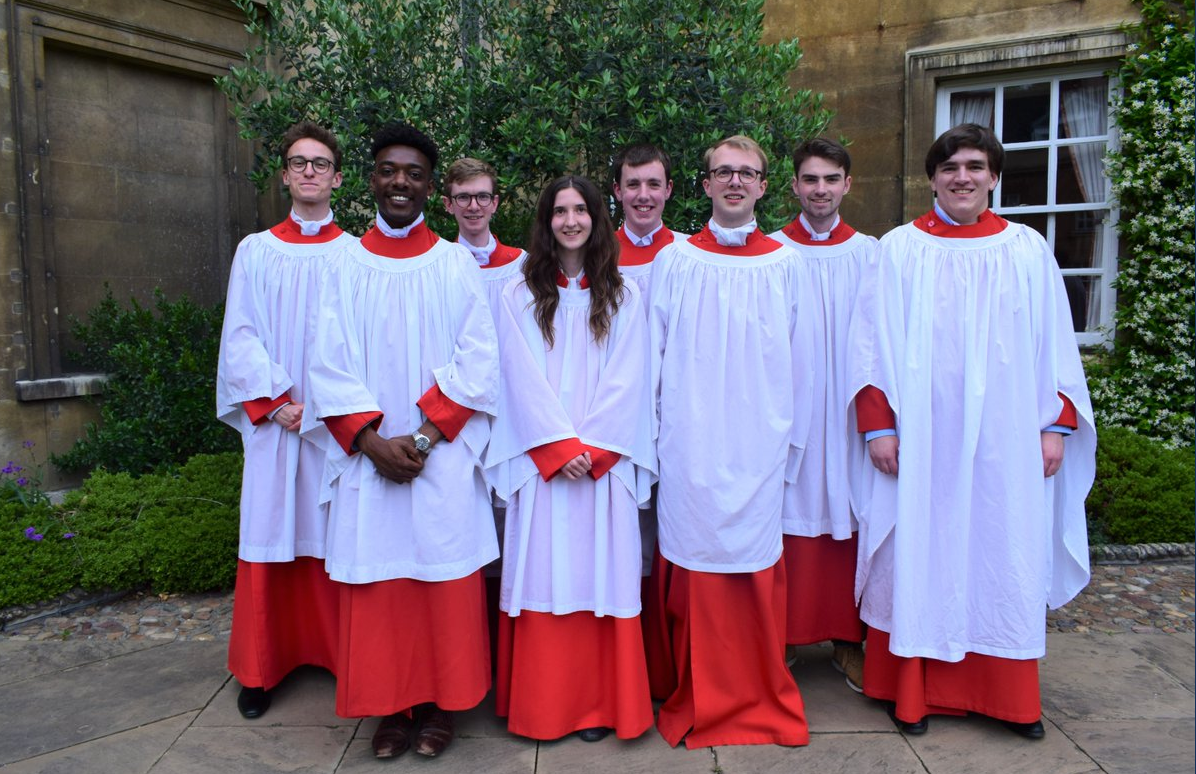 Some students apply the September/October before they take their A-Levels, the International Baccalaureate Diploma or equivalent. Although you do not yet know your exam grades, this is not at all unusual, in fact, this is what the majority of students in the UK do.
If you want to apply in your final year at school, it is important to talk to your teachers about the grades you are likely to achieve at the end of the year - they are best placed to advise you on whether you have the potential to meet our requirements. If you do not want to take a gap year, the advantage of applying in your final year is that if your exams are in the summer, you will be able to start the course the following October. Alternatively, if you want to take a gap year or you have national service, you can apply in your final year at school for one year deferred entry.  
In your application you'll need to give two kinds of information about your qualifications:
there is one section where you fill in any qualifications already completed with the dates (month and year) and the grades you achieved. This might include IGCSE's, the French brevet, the IB Middle Years Programme, any AP's you've already taken etc. It's important to disclose all qualifications you have taken and the grades you achieved (even for subjects that aren't relevant for your chosen course). 
in a different section you list the qualifications you have yet to complete and the month and year that you will take the exams (for many students this will be the following summer, but for students from Singapore, Australia etc. it may be November). 
When your teacher provides the reference on your UCAS form, they will need to provide predicted grades for all qualifications you have not yet taken. If your qualification has a structure with an overall score and scores for individual subjects, note that we will need predicted grades for each subject as well as an overall prediction - your referee may need to consult your subject teachers. If we make you an offer in January, it will normally be an offer with academic conditions: we will ask you to achieve specific grades in your forthcoming exams. After you receive the required grades, your place at Christ's is then confirmed. 
Applying with a mixture of qualifications that you have and have not yet taken
Of course, it won't always be quite so clear-cut. Some applicants have taken some qualifications but not others when they apply, as you may have taken school-leaving exams in a local qualification system but need to take some further qualifications for your Cambridge application. This isn't normally a problem, but we recommend that you email Christ's Admissions to let us know which qualifications you've taken / you'll be taking, and what course you want to apply for at Cambridge. This will allow us to check what you are planning to do in case we have and information or advice for you. We assess all applicants individually so there is no problem if you are taking additional exams or have a different qualification profile from some of our other applicants - we will look at all of the information in your application when considering you. As long as you are suitably qualified for your chosen course, we will welcome your application. 

How does the timing of my application work if I have 2 years' National Service? 
If you have two years' National Service to complete, we encourage you to try to think in advance about your options for university courses afterwards. At Christ's, we welcome applications from students who have National Service to do, whether for one or two years. If you have the academic ability and potential to study here, we hope that you will feel confident to apply, as plenty of students before you have completed National Service and gone on to study successfully here. 
You may be aware that when you apply to one or more UK universities, you complete a UCAS application. Unfortunately, UCAS only allows you to apply for one year's deferred entry, so we have to work around this. 
Option 1
The easiest way to apply for two years' deferred entry is to apply in your final year at school for one year deferred entry and explain in your application that you will need two years' deferred entry for National Service. As well as the UCAS application, there are some other forms that you will complete during the application process. We suggest that the best place to put your explanation about National Service is on the My Cambridge Application Form in the box where you're asked 'Is there anything else you would like us to know?'. If we make you an offer, we would then make an offer for one year deferred entry via UCAS, but then defer it for another year afterwards so that you end up with the correct year. 
Any prospective Medicine students who are planning a double deferral are asked to email us for advice. 
Option 2
If you are not ready to apply that far in advance, a slightly more complicated option is to apply during your National Service for one year deferred entry.
2a) You could apply in your first year of National Service for one-year deferred entry. 
2b) You could apply in your second year of National Service for entry the following October.  
In both cases above, we wouldn't need to change anything as you would be applying through the normal system of entry the following October or the October after that.
If you choose to apply during your National Service, it is very important indeed to look at the practicalities carefully in advance, as you'll need to make sure that you are aware of what you will need to do when for your Cambridge application. There are quite a few forms and documents that you need to send and deadlines to meet (see how to apply). It is also particularly important to make sure that you will be available for an Admissions Assessment if needed for your course, and for interview. This may be difficult to manage whilst you are on National Service, so it is important to research it thoroughly in advance to make sure that the timings will work in your case. 
International Students main page / International Entrance Requirements
"I find it one of the best choices I have ever made to come to this college. It is a place you can call home."
Tianhou from Harbin, China