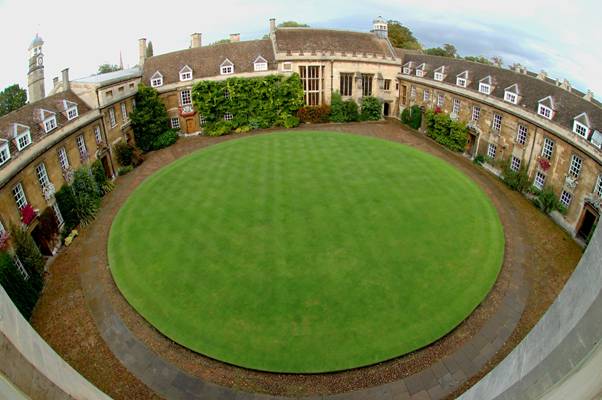 As part of our outreach programme at Christ's, we offer an "advice clinic" (1:1 zoom appointments) for students at UK state schools who have done better than expected in their summer 2023 exams, and are now considering the option of making a post-qualification application to Cambridge in October 2024 for October 2025 entry.
The clinic takes place just after A-level (and other) results day in mid-August. Of course, students who have just received results for other qualifications such as Scottish Advanced Highers or the International Baccalaureate are equally welcome to use this service!
If you are from a school, academy or college that does not charge fees, have just achieved highly in your exams, and are considering the option of a post-qualification application to Cambridge, please read the clinic eligibility page carefully. Students who meet these criteria will be eligible to request a zoom appointment for advice. 
This advice clinic is not affiliated with the 2024 entry UCAS Clearing or Adjustment services. Advice will mainly be aimed at students thinking of taking a gap year and applying in October 2024 as a post-qualification applicant for October 2025 entry.
Each student will be allocated a 15-minute slot with a member of the Christ's Admissions team via Zoom. ​​​Details of your results and university subject interests must be sent to us in advance by filling in the online appointment request form after receiving your results, to ensure any advice we may give can be considered and tailored to the individual, and once you have received an appointment date and time, please use our upload tool to also send us any breakdown of the grades you have achieved (your results statement or any other document that shows the scores).
NB you can use this Clinic if you are interested in Christ's or other Cambridge Colleges, however you must meet the requirements for Christ's to book an appointment (e.g. for Psychology we require you to have taken either Biology or Maths, whereas as some Colleges do not require this). Our subject requirements are set out on the relevant subject page and any applicant who does not meet them is advised to look at the relevant course page on the university-wide admissions website - click on entry requirements and then look at the pdf that shows College requirements.
"The Christ's post-results clinic was an invaluable experience. I received an honest assessment of my application and some great tips to improve it. It gave me the confidence to apply to Cambridge!" 
Arran, a Christ's student