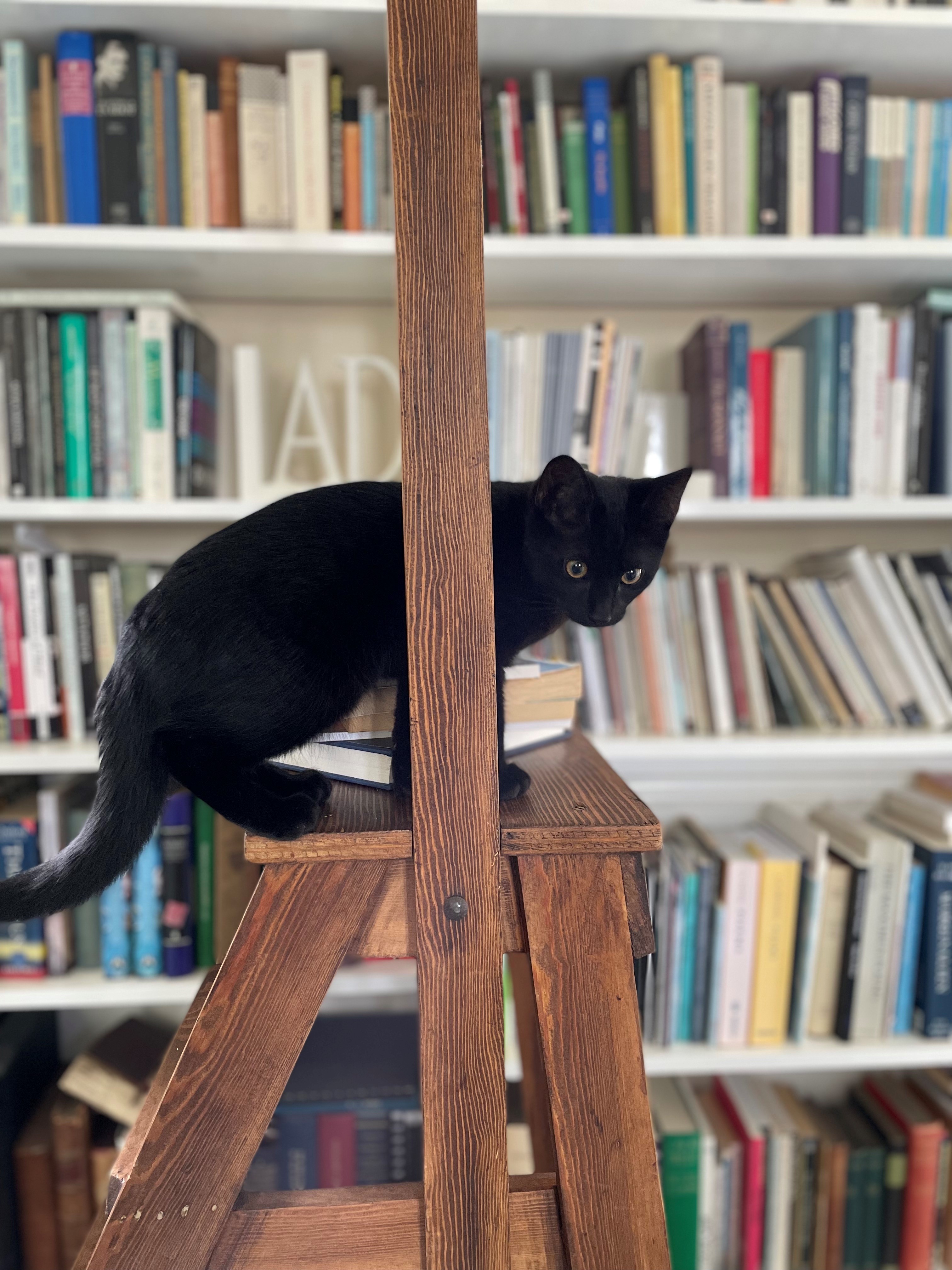 This page is to help students who are home-educated.
We welcome applications from suitably qualified applicants who do not attend a school or college. As long as you research your course choices carefully and can take the exams needed and achieve the grades to meet our academic and application requirements, you are welcome to apply for a place at Christ's. This page is to help with the practicalities specific to home educated applicants, so please read it alongside the rest of our undergraduate admissions section, and you are welcome to get in touch with any questions once you're through!
News
Booking is open for a number of forthcoming events - see our events page.
 
Information is available directly
The first thing to understand about applying to Christ's, is that we have students applying from all over the world, and in reality many of our applicants do not have much support so all of our undergraduate study and admissions information is available directly via the sources set out in the table below, and is mainly designed for students navigating the process alone, even if they attend school.
 
The Christ's College website has two sections that you should look at in particular:

When you first start to look, please see in particular the exploring courses section, the student profiles and the relevant subject page in the initial stages of your research. If you live outside the UK, you should also read our section for international applicants and we also have a section for our applicants from Scotland. If you like what you see, why not look out for suitable events to attend online or in person (see below)?

Later on, you will need the how to apply overview, and note that there are application support sections for students applying from the UK and students applying from outside the UK. Once we have your UCAS application, we will then support you via the Christ's current applicants section (available after 20 Sept) and current applicant emails. These will break down the process chronologically and help you at each stage with what you need to do - as long as you are reading and following our information, it should all go smoothly.

Ongoing support emails
As a prospective student, if you sign up for ongoing support, we'll email you each 1-2 months to keep you updated on events / resources / info
Events

(online and in person options are available).

More than 1 year before application

The year before application

During application

You may also like to explore the university events list, which has lots of further events organised by Cambridge Colleges and departments.

Email correspondence
Our email address is admissions@christs.cam.ac.uk. We are here to help you so please feel free to email us and ask questions once you've read this page and had a look at the online information available. We'll do our best to help with indiviudual queries.
Profile by a home-educated student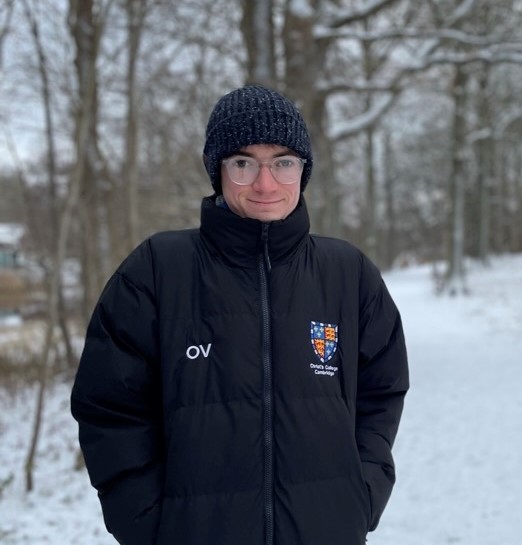 Ossie was home educated from Year 7 (age 11) and is now studying History at Christ's. He is from Middlewich, Cheshire, and did GCSE's in English Language, English Literature, French, Geography, History, Physics, Biology, Mathematics, and Psychology, as well as A levels in History, Geography, and French, and an AS-level in Politics.
In this detailed student profile, Ossie has shared his experiences of applying to Cambridge as a home-educated student, how he's found the course and College life, and the advice he'd give to future home educated students who are considering an application.
If reading Ossie's was helpful, we would encourage you to read some more of our student profiles, which you can find organised by course or by where the writers are from. These have a huge amount of useful detail in them if you are struggling to imagine what studying at Cambridge would be like or would like example of how different students have approached the application process, transition to Cambridge, managing the workload etc.
We hope that by reading student profiles you will also be reassured see that our students do come from a very wide range of backgrounds - we have a good number of students who were the first in their families to go to university, who went to schools that have no experience of their students applying to Cambridge, or who applied from a country outside the UK with very little support other than what we provide directly at Christ's. You may also find it helpful to read our page for students applying from a background with low participation in higher education as some of it will also be helpful to those home-educated applicants who do not have support.
"It is absolutely attainable to study at Cambridge from a home-educated background, provided you are passionate about your studies and are achieving at a high level. I really hope to see more home-educated students at Cambridge, and the best way to do that, is to have more home-educated applicants. Cambridge is for everyone, and I think reminding prospective students of that is the best advice I can give."
Ossie
 

You'll need to take suitable exams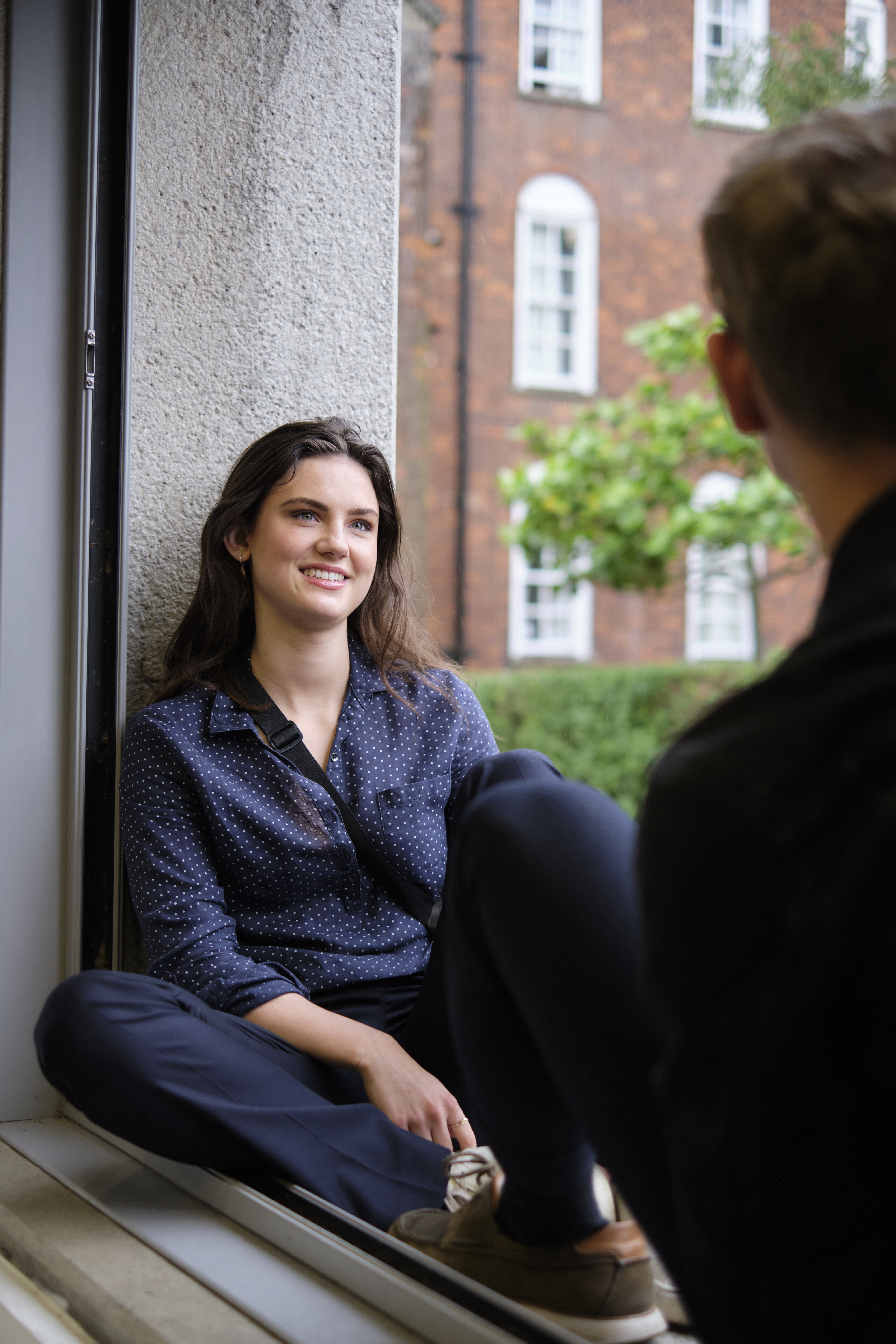 Please check the entry requirements / international entry requirements as well as the subject requirements for your chosen course, and if you have any queries about the suitability of your qualifications, please contact us.
With the extra flexibility that home schooling can allow, we sometimes get questions from our home educated applicants about taking exams early. Here are some points to help you make informed decisions on this topic:
You will need to declare the results for all exams you have already taken in your UCAS application. You may be at a disadvantage if you do not score as highly in an exam taken early as you would have done if you had taken the qualification later on with more preparation. Note that as part of our application process we will look at the breakdown of results so it is good to not only try to achieve the grades required, but also to try to achieve as highly within each grade as possible.
We normally expect our applicants to take three A level subjects (or equivalent qualifications) in the same exam sitting. Please do not take subjects early unless they are additional subjects and you are planning to also take three further A level subjects (or an equivalent work load in other exam systems) the following year.
It is normally best to be taking relevant subjects for the course you are applying for in your final year of study pre-university so that you are sharp on the most relevant topics. Where a subject is required for your course, you will need to take steps to maintain your knowledge in the subject before your final pre-university year.
Although it is also possible to make a post-qualification application, most of our applicants apply in the academic year that they take A levels or equivalent qualifications. If we make an offer, it is then conditional on grades to be achieved in exams. The terms of conditional offers are only decided after we have assessed applications, so if taking exams early, please bear in mind that there is no guarantee that results achieved in earlier years will be included in the conditions of a potential offer - in all cases it is best to aim to achieve highly in all of the subjects you are taking in your final year of study.
 
Science practicals
If you are applying for a sciences course at Cambridge, note that the practical element of science A levels must be passed. Some students who are home educated before sixth form, choose to attend a school or college for sixth form to facilitate the practical elements of science subjects, which can be difficult to organise.
 
You'll need a referee who is not related to you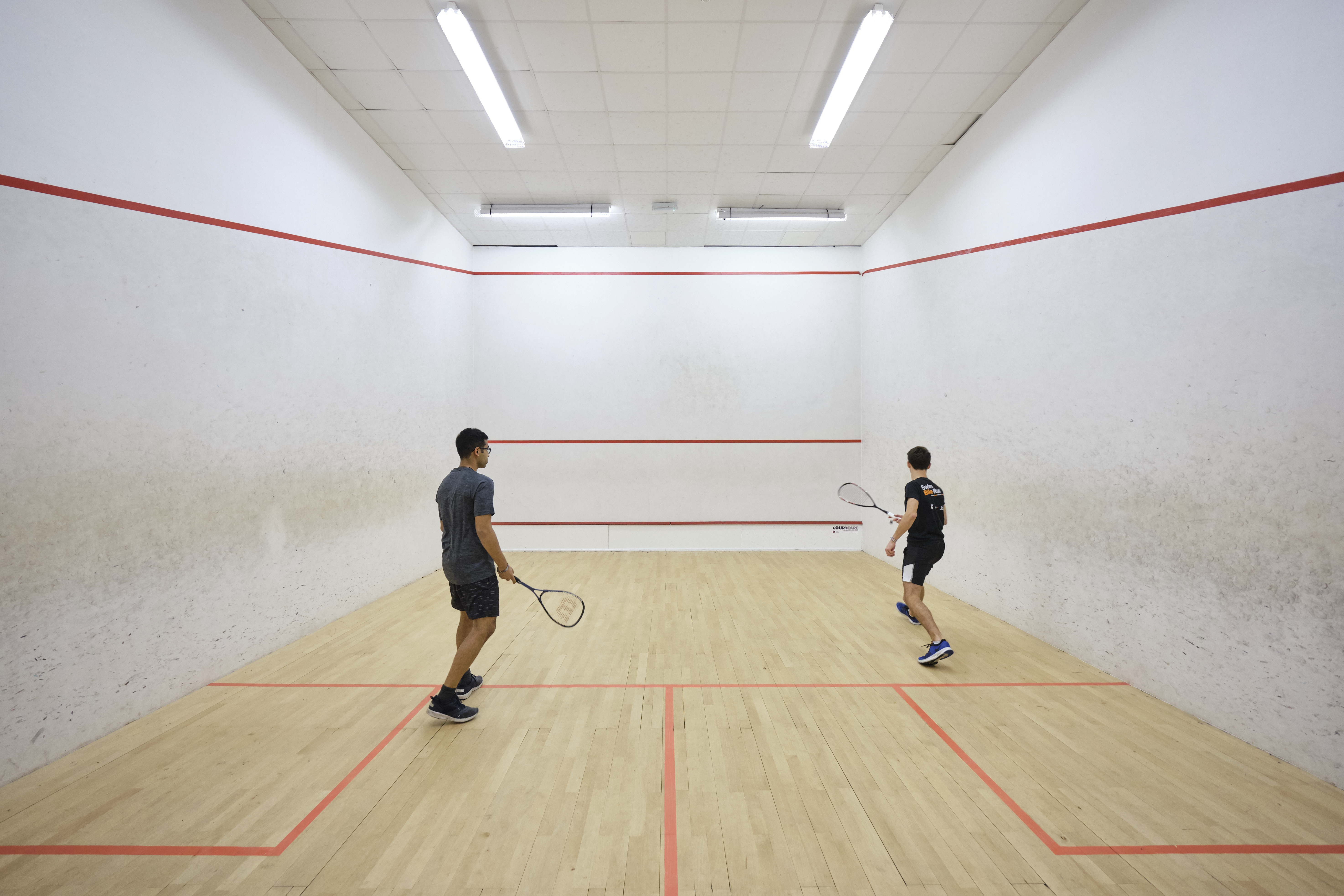 As part of your UCAS application, you'll need a UCAS reference and predicted grades for any exams you've not yet taken. These should be provided by a referee who is not related to you. As a home educated student it is worth planning to ensure that you you have at least one tutor who is happy to provide your reference and predicted grades and is in a position to comment in detail on your academic ability and capacity, achievements and commitment relevant to the courses you are applying for. Please see
"It's completely normal to be nervous about university, but you quickly get used to everything."
Ossie
What to do if you have Extenuating Circumstances
If there have been disruptions to your earlier education, you will also need someone to complete the Extenuating Circumstances Form for you. This would normally be a teacher but it could also be a GP or social worker. It can be the same person that provided your UCAS reference. We take Extenuating Circumstances into account when we consider applications, however please be aware that we do not lower the offer conditions, so do make sure that you apply when you are ready.
 
Admissions Assessments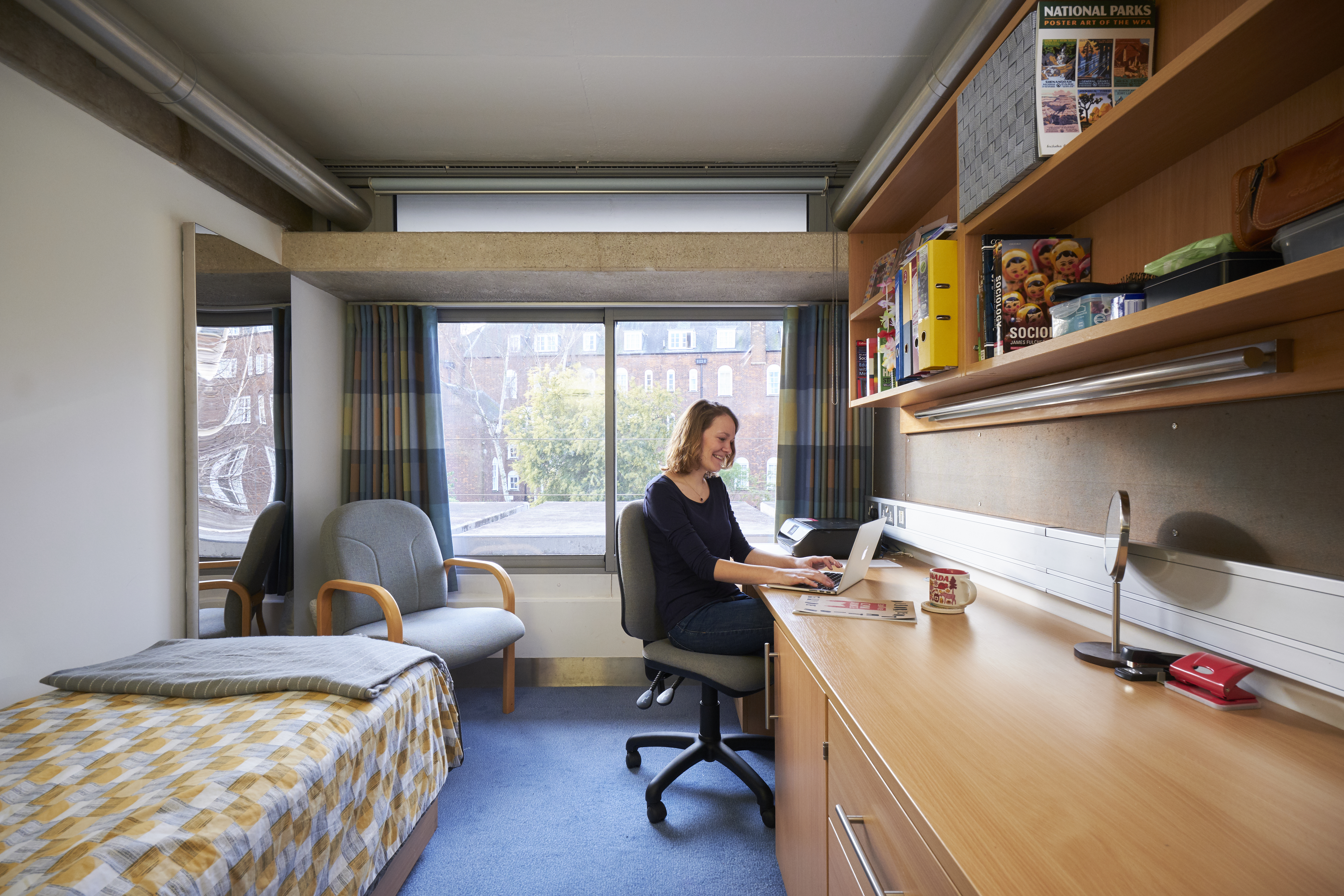 Some of our courses require registration for an Admissions Assessment. If this is relevant for your chosen course, please be particularly careful with the timing as the registration deadline for assessments is before our application deadline. In recent years applicants for Law have needed to register by 15 September, and applicants for Chemical Engineering, Computer Science, Economics, Engineering, Medicine and Natural Sciences have needed to register by late September (and we do not offer Veterinary Medicine at Christ's so that is not listed here).
Admissions Assessments can be taken at a test centre if you do not attend a school. You should make the arrangements with a centre as early as possible as otherwise you may find that your preferred centre is full and cannot take you. Please also be aware that open centres may set an earlier registration deadline than the ones published, and it's your responsibility to check if this applies at your centre. There may also be a charge for administration. 
Please read the information about registering for an assessment here.
We hope that the points raised on this page have been helpful to read, do contact us with questions, and we look forward to perhaps seeing you in some of our events!
Undergraduate admissions / Subjects at Christ's / Student Profiles I Open Days and Events I How to apply