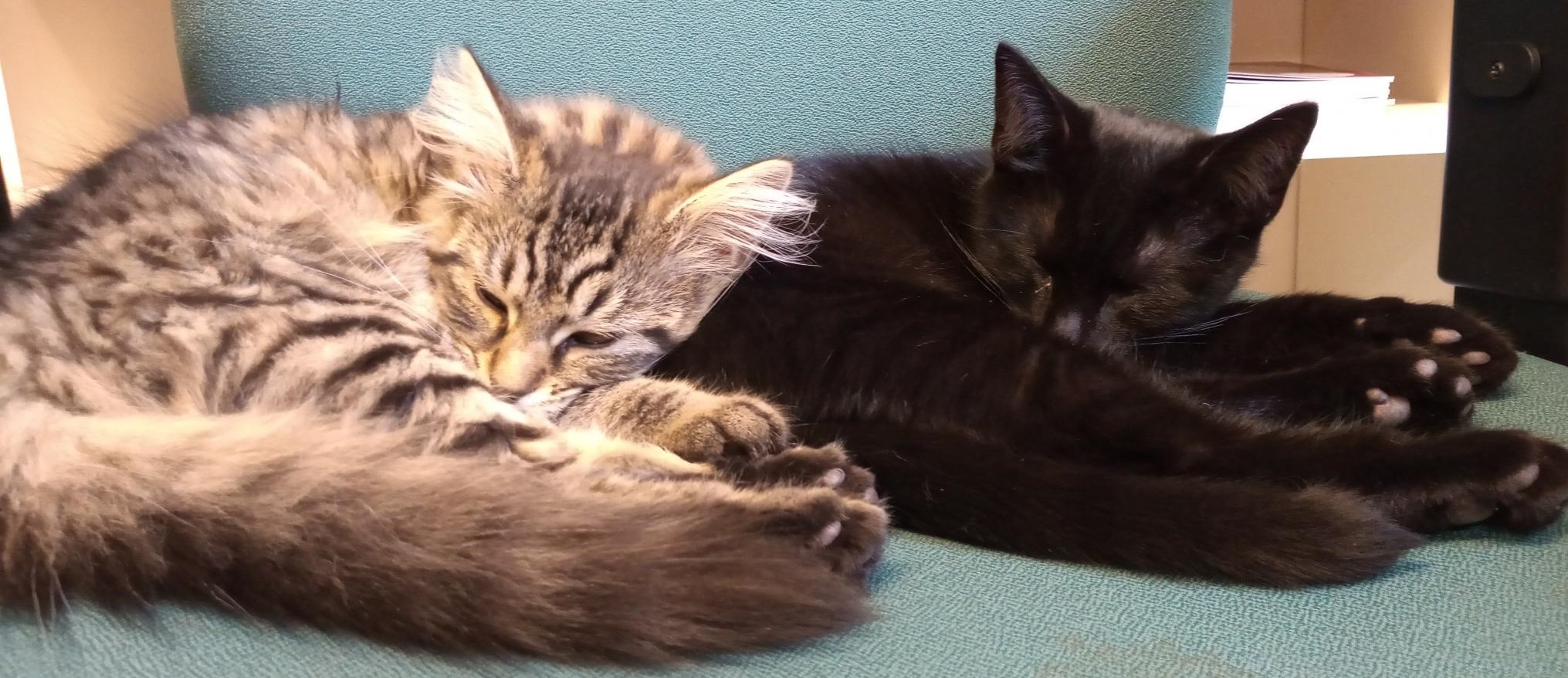 We have two offer holders who are kittens! Finch (left) and Baines (right) are due to start as Christ's Cats with our 2022 entry cohort.

They are growing fast and they love exploring! You can follow their progress on our Twitter Feed (#ChristsCats).
Recent Christ's Cats
Rocket

Rocket has retired now (she's an old lady!) but she's very happy, and living with a member of College staff.

Milton

Milton was the College Cat some time ago - from 2006 and then he retired in 2009. He has now passed away but is remembered very fondly.
 Undergraduate admissions / Subject pages / First Court / Second Court / Fellows' Garden / Student life / Swimming Pool / Theatre