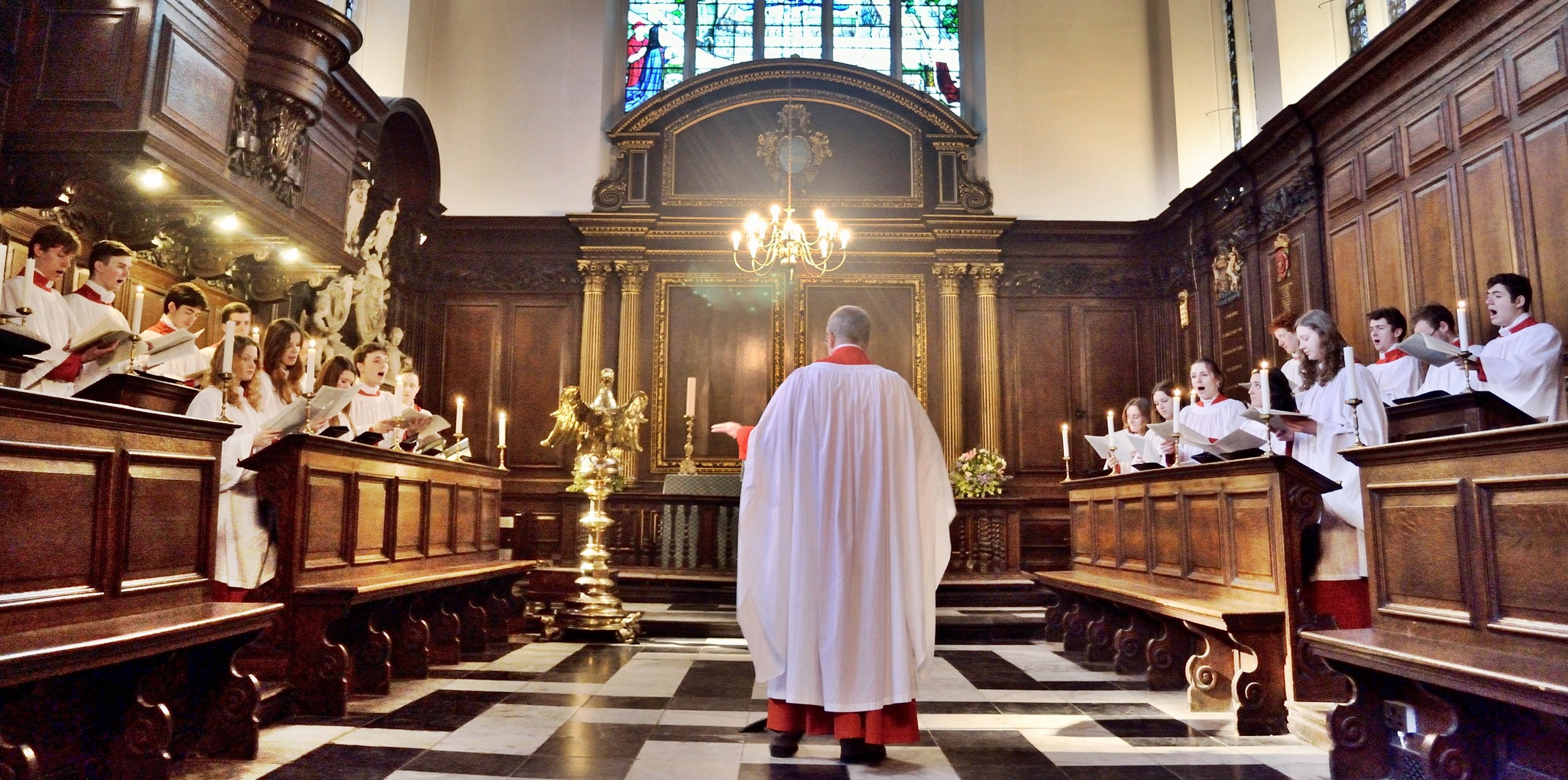 The Chapel stands in First Court, at the heart of the college, as a place of worship, reflection and enquiry. It is also a focus for the college community, where all are welcome. The Chapel is open every day, for those seeking a time of quietness, or to pray.  
Christ's College has one of the finest mixed-voice choirs in Cambridge, and, during Term, the Choir enriches the worship of the Chapel by singing Evensong on Thursdays (6.45pm) and Sundays (6pm). Coming to Evensong is a wonderful way to hear the Choir, to explore the Christian faith, and to get to know a lively community of students, staff and Fellows. In addition, a weekly Eucharist takes place on Sunday mornings (9:30am).
There are plenty of other Chapel events as well, including special choral services and recitals, Chapel Dinners, and weekly meetings for those who would like to find out more about Christianity. The Chaplain has rooms in Second Court (A1) and is available to speak to any member of the College, in confidence, on any matter. She maintains a reasonable supply of hot drinks and quality biscuits.  
For more information on Chapel life, you can  email the Chaplain (chaplain@christs.cam.ac.uk). You can also keep in touch with all the latest Chapel news through our pages on Facebook and Twitter.  Various resources and recording are also available on our YouTube channel.
*** 
Easter term 2023
Regular Services:
Sundays
9:30am: Eucharist (Holy Communion) in Chapel, followed by breakfast in the Chaplain's rooms A1 Second Court
6pm: Choral Evensong with Sermon, followed by drinks in the ante-chapel. 
Weekdays
Morning Prayer is said at 8.30am, Monday to Friday
Evening Prayer is said at 5.30pm on Monday, Tuesday, Wednesday and Friday
Choral Evensong is sung at 6.45pm on Thursday
The full termcard can be accessed here. 
Sunday evensong will also be streamed to the Chapel's YouTube channel and the order of service can be downloaded here. 
Use of Chapel Policy
The Chapel is used for a variety of services, including Choral Evensong on Sundays in Full Term, and weddings during the University vacation.  It is also used for musical events and rehearsals during term-time.  All services and events that use the Chapel space (including any visiting speakers or performers) are managed by the Chaplain, and subject to her approval.