New pictures!

We're pleased to be able to show 360 degree pictures of

Note that the links can take a little while to open!
Here at Christ's we're extremely lucky to be able to accommodate the majority of our undergraduate stud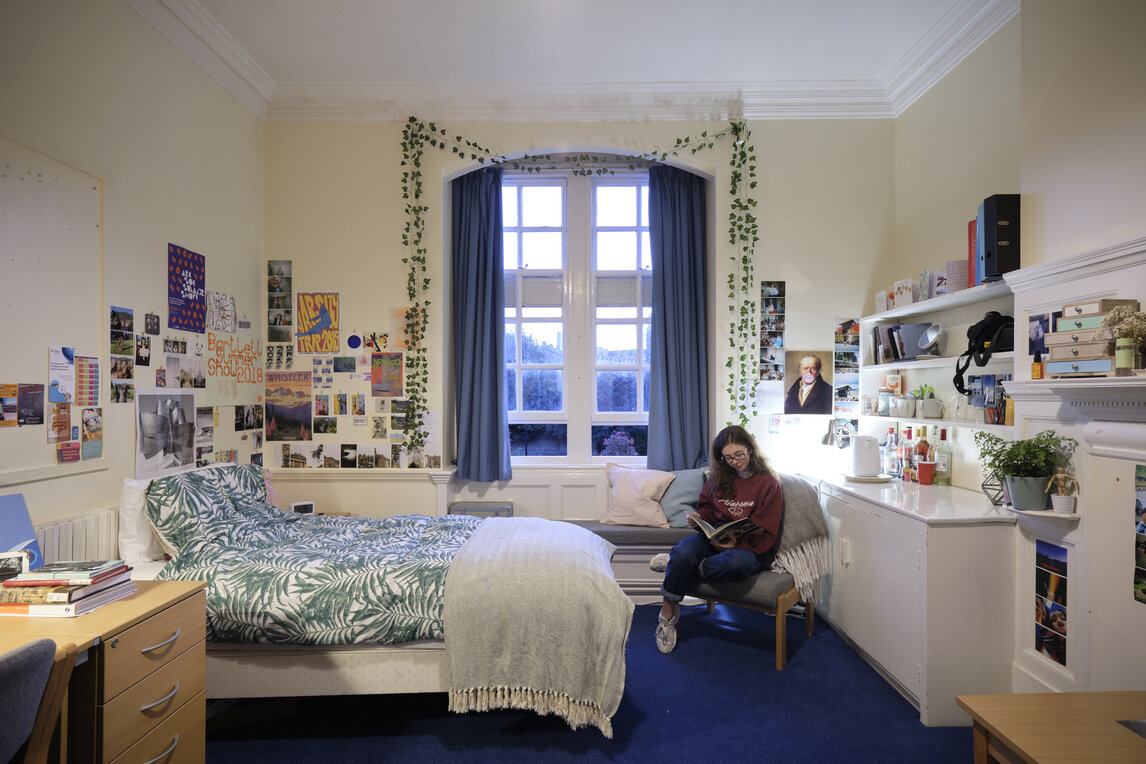 ents onsite in our beautiful, centrally located College campus (map). Roughly sixty undergraduates live in a set of houses just behind the College on Jesus Lane and King's Street, while the remaining 300 or so students live on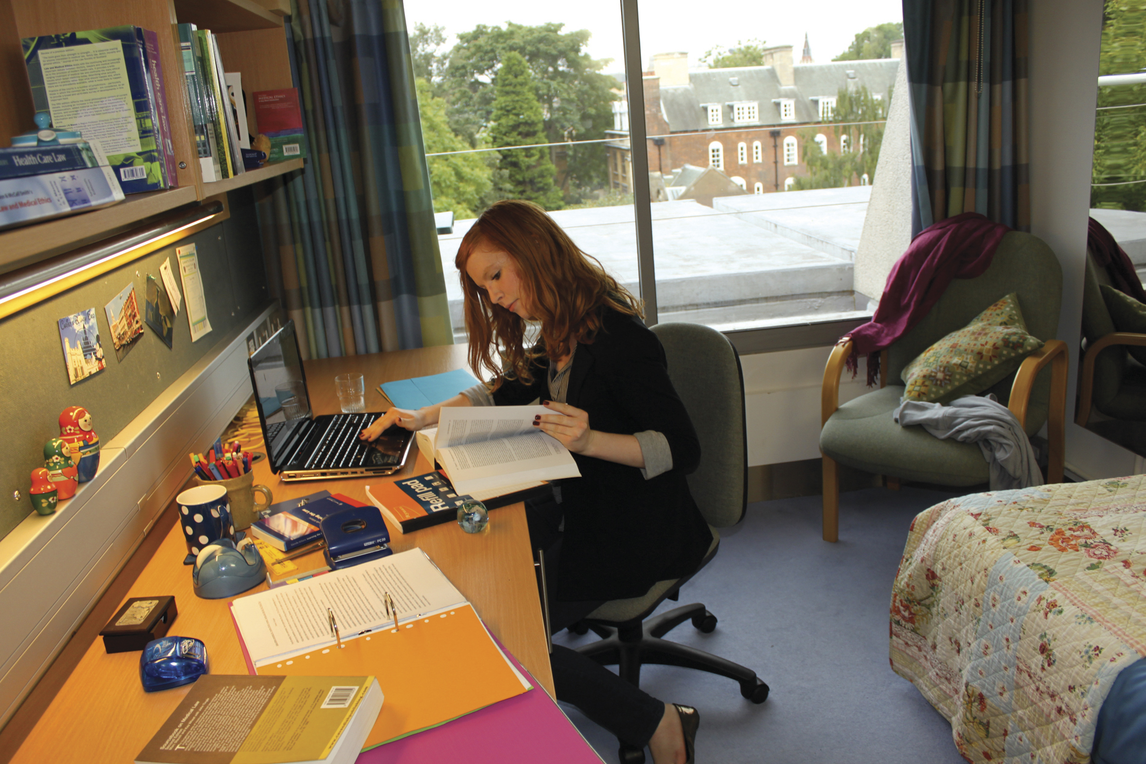 Living in College accommodation can save you money, as most students go home over the vacations between terms and don't have to pay for their room when they're not there.
If students wish to stay in Cambridge over the Christmas and Easter vacations they can (and often they can get financial help towards this if there is an academic reason for staying) though if their room is needed by conferencing they may have to move rooms for the vacation. Most students go home over the long vacation in the summer, but College can help with accommodation if students have a good reason for staying, such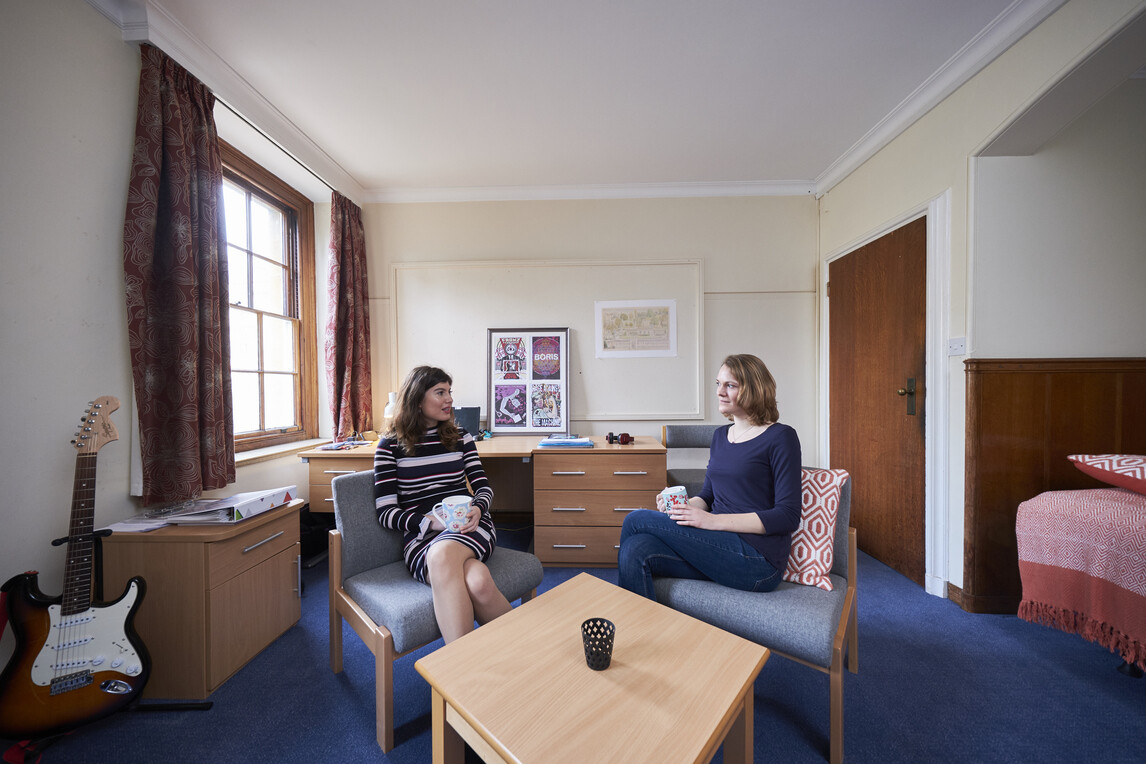 Roughly 40% of our rooms are en suite, which is pretty good for a College where some of the buildings date back to 1505. The remainder of our rooms have shared bathrooms, but most students find that because they are all on different schedules there's rarely a queue for the shower.
Your room will have furniture such as the bed, desk, chair(s) and bookshelves. Christ's provides pillows and duvets but you bring your own sheets, duvet covers, pillow-cases and towels.

All rooms have some kitchen facilities nearby, and so you'll have access to a fridge, hobs, and cupboards, with plugs for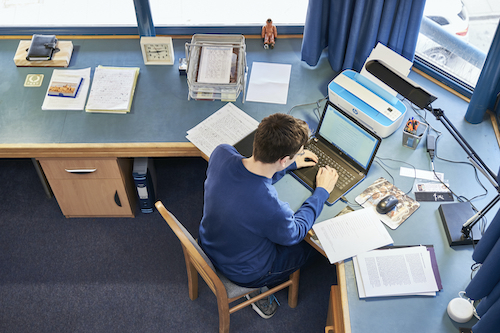 Room prices are banded according to various criteria, and new students are asked which band of room they wish to live in.
The room prices include a charge for the College kitchens. The cheapest rooms in college in the 2022-23 academic year are £1,322 a term, while the most expensive are £2,024 a term. Most college rooms, however, range between £1,322 and £1,694 a term. All these charges include insurance, heating, electricity, internet access, kitchens and cleaning. All rooms are non-smoking.
The College has a picture loan scheme which students can use to borrow art works for a year
"Christ's tries to put you in accommodation near other freshers in your first year, which helps. My neighbour from first year is now one of my best friends!"
Anna, studying Medicine, from Oldham