These pages describe accommodation for prospective undergraduate students. If you are a member of the public looking for College Bed and Breakfast accommodation, please visit the Bed and Breakfast pages.
Here at Christ's we're extremely lucky to be able to accommodate the majority of our undergraduate stud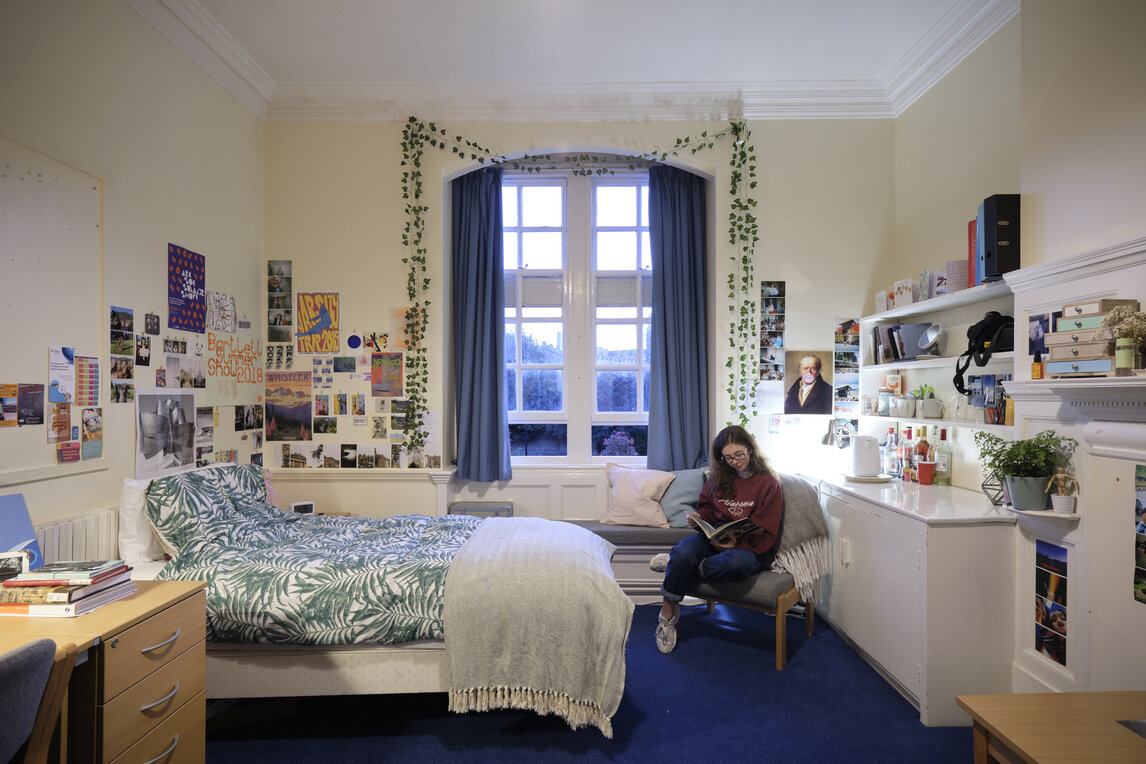 ents onsite in our beautiful, centrally located College campus (map). Roughly sixty undergraduates live in a set of houses just behind the College on Jesus Lane and King's Street, while the remaining 300 or so students live on campus. This creates a great community atmosphere, but does mean that getting from one side of College to another can take a while as you're constantly bumping into people you know!
Like all Cambridge colleges, Christ's accommodates undergraduates for the duration of the undergraduate course you were accepted for, which means that you don't have to worry about renting privately in Cambridge and where you're going to live each year. Nor do you have to apply for accommodation: if you meet your offer conditions, accommodation is guaranteed.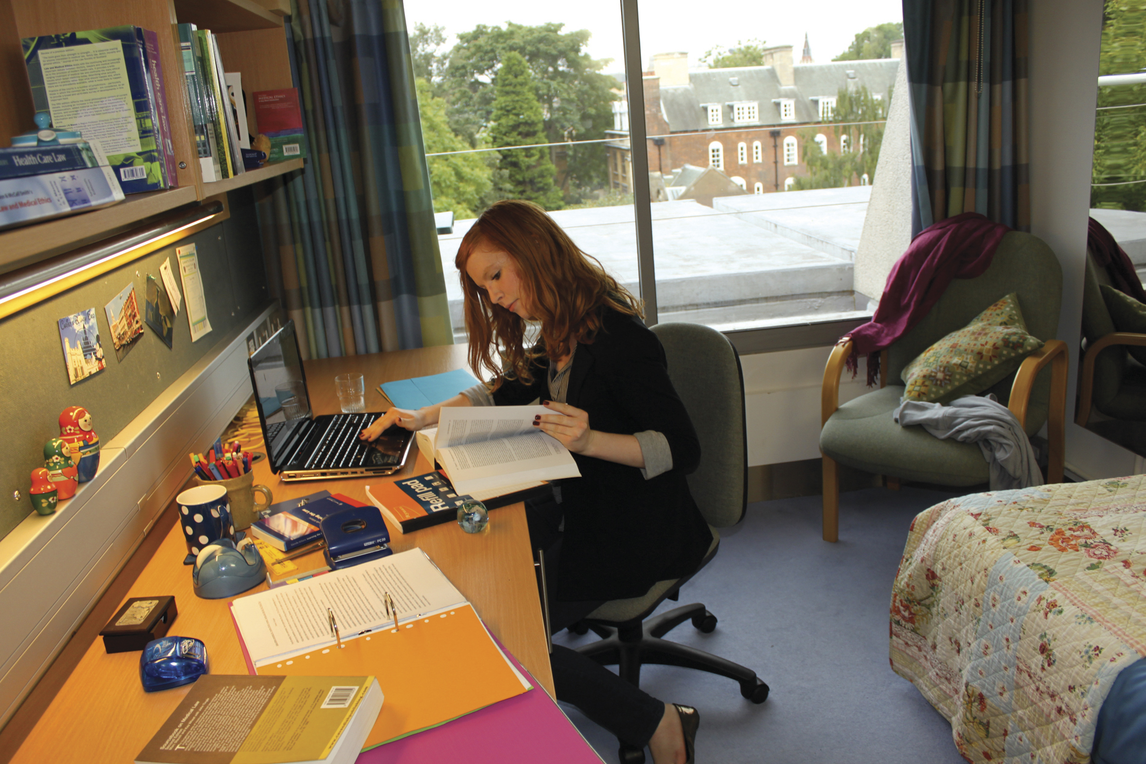 Living in College accommodation can save you money, as most students go home over the vacations between terms and don't have to pay for their room when they're not there.
If students wish to stay in Cambridge over the Christmas and Easter vacations they can (and often they can get financial help towards this if there is an academic reason for staying) though if their room is needed by conferencing they may have to move rooms for the vacation. Most students go home over the long vacation in the summer, but College can help with accommodation if students have a good reason for staying, such as a work placement in Cambridge or a research project.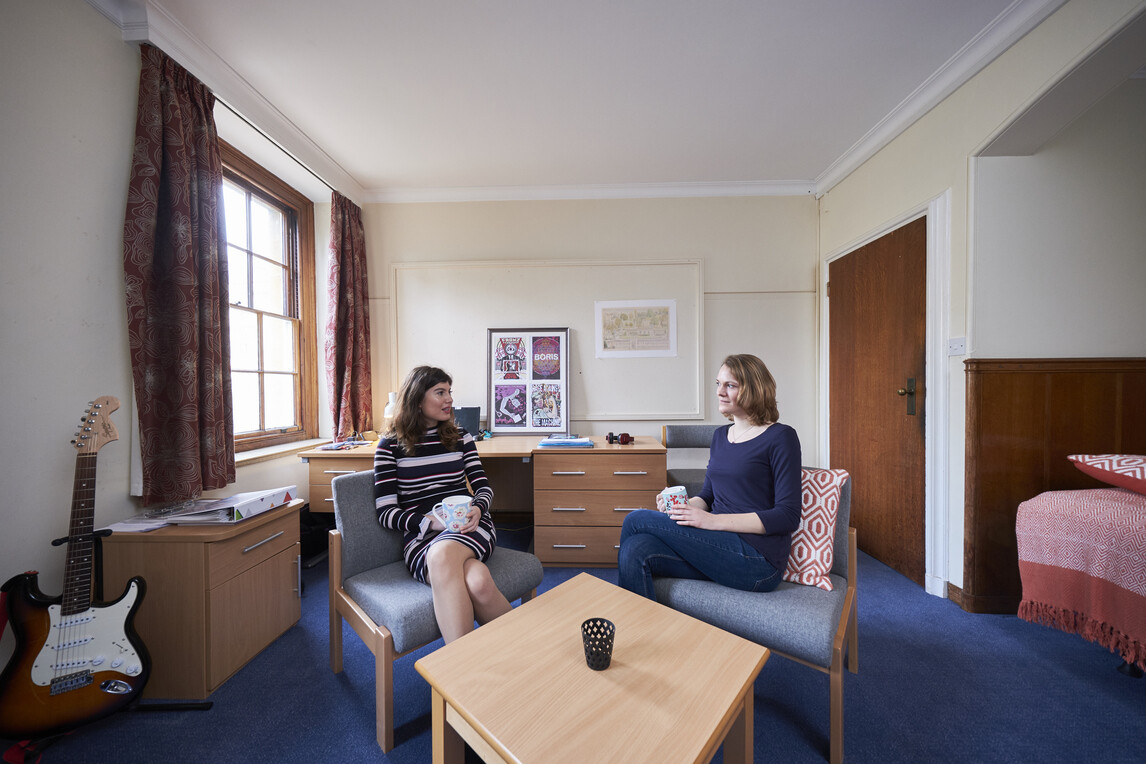 Roughly 40% of our rooms are en suite, which is pretty good for a College where some of the buildings date back to 1505. The remainder of our rooms have shared bathrooms, but most students find that because they are all on different schedules there's rarely a queue for the shower.
Your room will have furniture such as the bed, desk, chair(s) and bookshelves. Christ's provides pillows and duvets but you bring your own sheets, duvet covers, pillow-cases and towels.

All rooms have some kitchen facilities nearby. So you'll have access to a fridge, hobs, a microwave, a toaster and a kettle and cupboards. Kitchens are shared by between 2 and 12 students with larger kitchens being shared by more students than the smaller kitchenettes.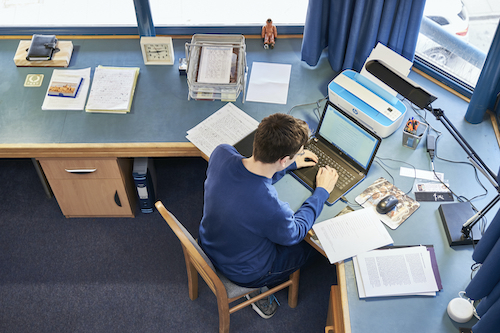 Room prices are banded according to various criteria, and new students are asked which band of room they wish to live in.
The room prices include a charge for the College kitchens. The cheapest rooms in college in the 2023-24 academic year are £1,418 a term, while the most expensive are £2,104 a term. Most college rooms, however, range between £1,418 and £1,811 a term. All these charges include insurance, heating, electricity, internet access, kitchens and cleaning. All rooms are non-smoking.
The College has a picture loan scheme which students can use to borrow art works for a year, which many undergraduates take advantage of for their rooms.
 
Picture pages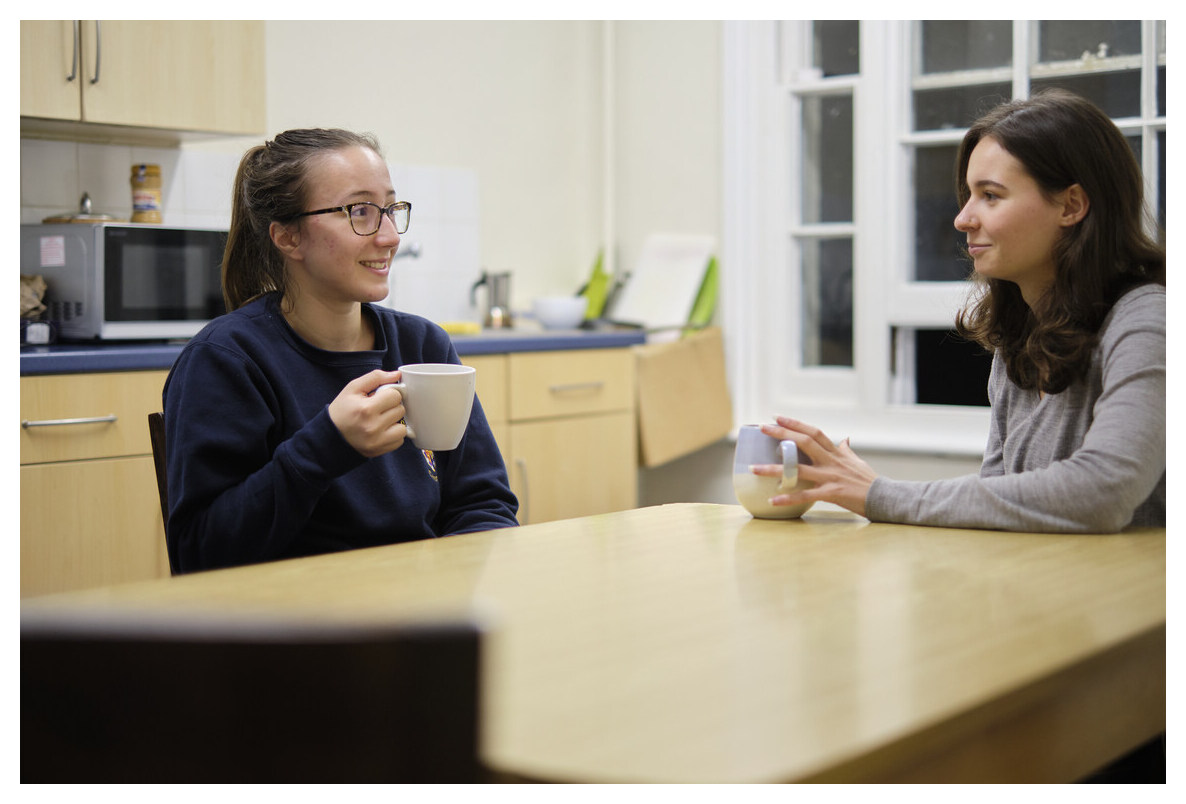 There is accommodation in First Court, Second Court, Third Court, A couple of staircases behind Third Court, the Todd Building (Z staircase), New Court and in King Street and Jesus Lane, just behind the College (easily accessible via the back gate onto King Street).
Here are some examples: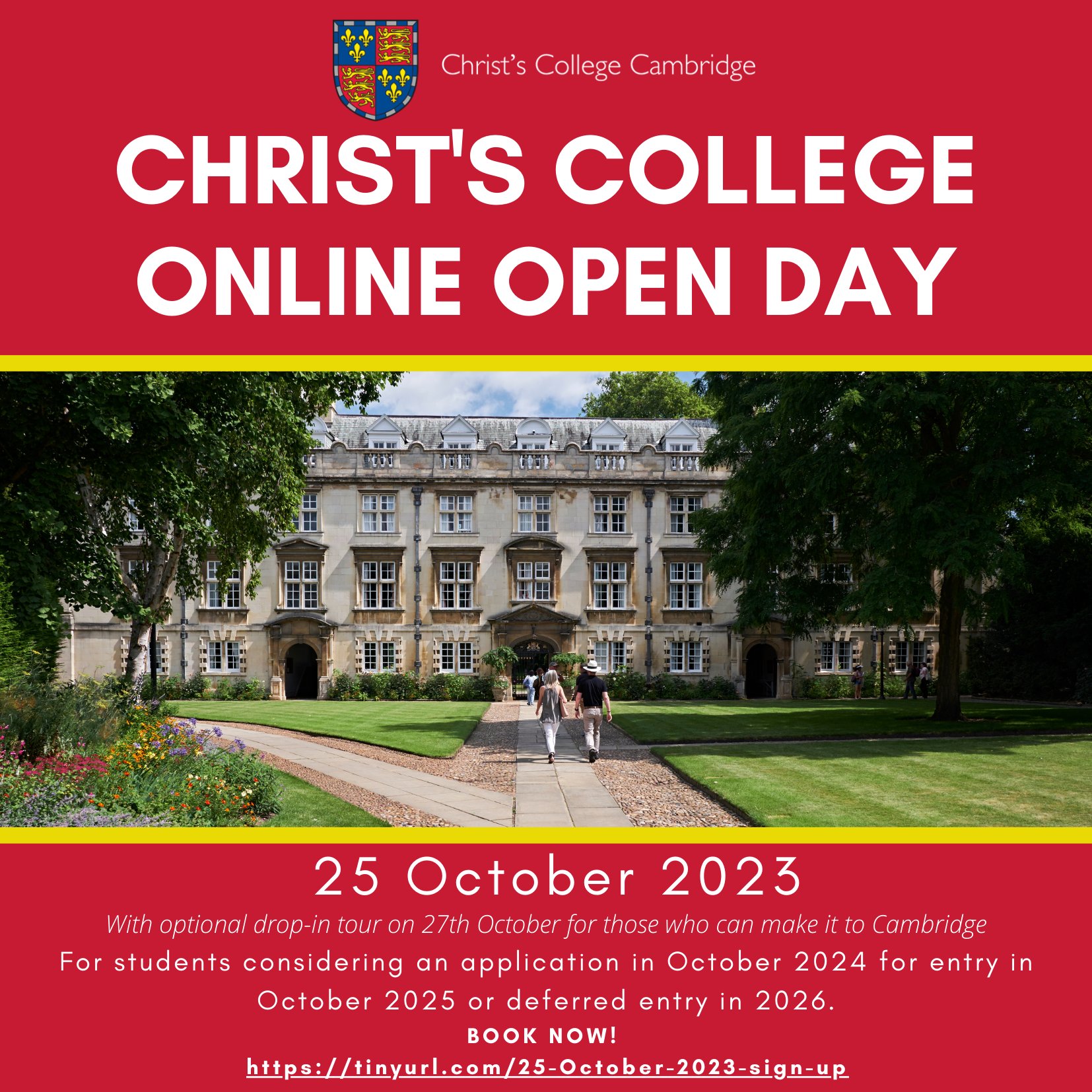 360 degree photos
We're pleased to be able to show 360 degree pictures of
Note that the links can take a little while to open!
Undergraduate Admissions / Why choose Christ's? / Subjects / Finances
"Christ's tries to put you in accommodation near other freshers in your first year, which helps. My neighbour from first year is now one of my best friends!"
Anna, studying Medicine, from Oldham