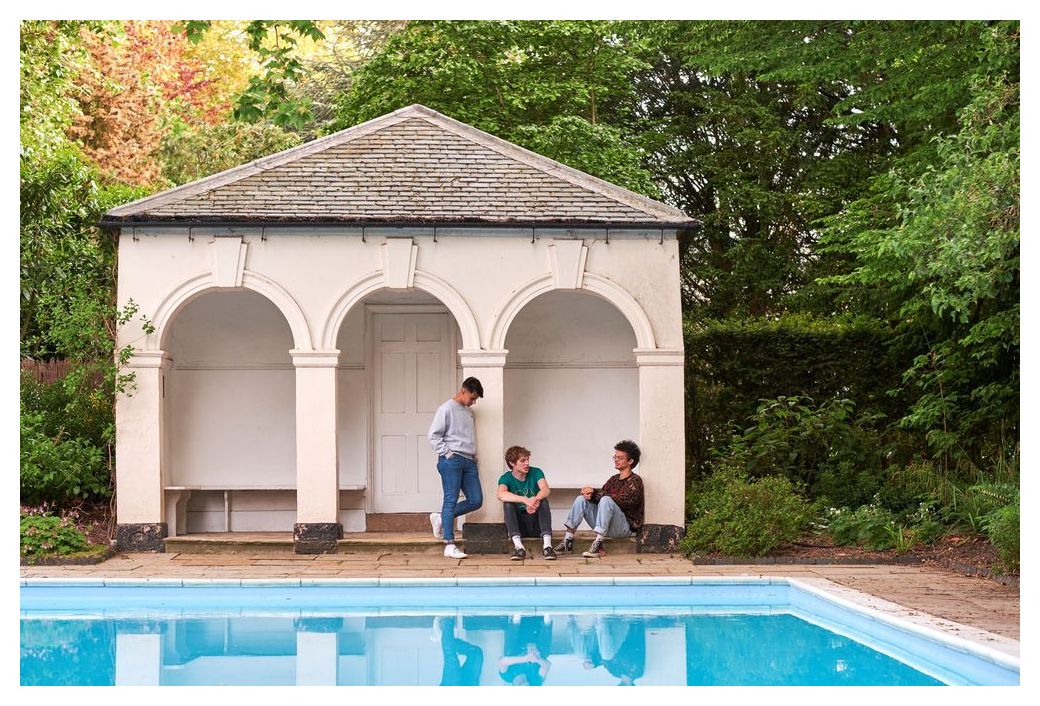 This page is part of the current applicants section at Christ's College, Cambridge.
We require applicants for Medicine who are not UK citizens resident in the UK for the past three years to send a Fee Status Questionnaire. Please see the Fee Status Questionnaire for Medicine applicants page if you are applying for Medicine. 
If you are not applying for Medicine, you do not need to send a Fee Status Questionnaire. The vast majority of our non-Medicine applicants will not send one of these forms and do not need to send one (unless we specifically ask you to). You give some basic information in your UCAS application and we do not assess fee status during the application process as all financial aspects are sorted out post-offer. We send information about finance when we make offers in January, including the details about fees and financial support, and we will be happy to liaise with you over any questions at that stage.
In very a small number of cases, we may email you and ask you to complete a Fee Status Questionnaire. In which case, please follow the instructions on this page. 
If you are particularly worried about your status at this application stage and feel that you have unusual circumstances, that your residency / nationality / status is very uncertain, or that there is something that you need to explain - in short, if you would like to clarify information - you may, if you like, download and send a Fee Status Questionnaire and accompanying supporting evidence documents (as long as you meet the 3 November deadline for this). We will add your form and documents to your application file in case we later decide to make you an offer, though do bear in mind that we will not look at the information unless we are making you an offer - as mentioned, we don't use fee status in the admissions process.

Please also bear in mind that even if you complete the non-Medicine Fee Status Questionnaire by 3 November, we may nonetheless need to ask for further information post offer if you are selected.
 
How to send a Fee Status Questionnaire and supporting evidence documents to Christ's
If you have read the information above carefully but decide that you would nonetheless like to send us a Fee Status Questionnaire and accompanying documents, the form is available to download below:
Please follow these steps to upload your Fee Status Questionnaire and documents. If you want to do this, please do not leave it to the last minute as it may take some time to collect the documents needed and prepare the pdf file.
STEP 1: Please download and complete the Fee Status Questionnaire (see above) and collect the documents required to accompany it (details are on the form). You do need to read the form very carefully to check the documents you need to send in your case.
STEP 2: Please make your Fee Status Questionnaire and the documents you're sending with it into ONE pdf file on a computer. The file should not be larger than 3MB and the pages should be in the following order: 
1. Full completed Fee Status Questionnaire
2. Passport copy (or copies if you have more than one)
3. Any further documents you are sending
If you need help with scanning, we recommend that you ask a friend or relative who has a scanner, or ask your school.
STEP 3: Please save your pdf on your computer with the file name in this specific format:
7 - Subject (including Biological or Physical if Natural Sciences) - Fee Status Questionnaire - FAMILY NAME First name - UCAS Personal ID (with no dashes)
Here's an example: for the fictional Elena Merandez applying for Natural Sciences (Biological) with UCAS Personal ID 1583274497, the file name would be
7 - Natural Sciences (Biological) - Fee Status Questionnaire - MERANDEZ Elena - 1583274497
Note that there's a space before and after each hypen, and there is a number at the beginning.
STEP 4: Please open the pdf on your computer. Scroll all the way through, checking that
all the pages are there, including your passport and any further documents you have been asked to attach at the end
the pages are in order
all pages are the right way up
all pages are legible
the file size is not more than 3MB
STEP 5: Please upload your Residency Form and documents via this upload tool.
If we have a problem opening the file or if there's something wrong with the Fee Status Questionnaire, passport copy or any accompanying documents you have sent for some reason, we'll let you know (as ever).
Thank you for your help in sending your Fee Status Questionnaire and any further documents needed following our instructions - it helps us to process everything as efficiently and accurately as possible.
Stage 3: 3 Nov deadlines / Current applicants page / Subject information