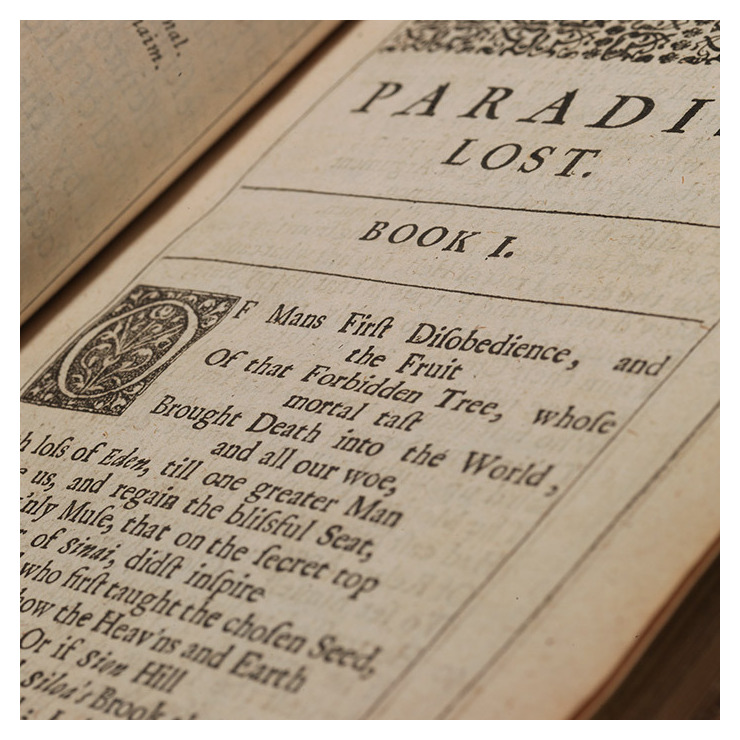 The poet John Milton, best known for his epic poem Paradise Lost, studied at Christ's from 1625 to 1632. Every year, we run a Year 12 English Taster Series on Milton's work that takes place as a set of online webinars through March and early April followed by an optional visit to Christ's College, Cambridge at the end. The aim is to give you a taste of what it is like to study English at Cambridge University through a series of lectures and workshops exploring Milton's work. 
If you are in Year 12 (England & Wales), S5 (Scotland) or Year 13 (Northern Ireland), you  can apply for a place for the English Taster Series 2023!

Theme and content
Our annual English Taster Series is themed around the life and works of John Milton, with lectures and workshops given by academics in English, and chance to chat with current students studying English, and a College tour. Applications to Cambridge are also discussed and there are plenty of opportunities to ask questions.
If you are interested in applying for the event in the future, you might like to look at Darkness Visible (a resource for studying Milton's Paradise Lost, made by Christ's students) as well as the English subject page.

Eligibility
This Taster Series is aimed at academically able students in the UK who meet all of the criteria below:
you are in Year 12 (England and Wales), S5 (Scotland) or Y13 (Northern Ireland).
you attend an academy, school or college that does not charge fees and had less than 50 Oxbridge offers last year.
you are studying English Literature for A Level, IB Higher Level or Scottish Higher English, or equivalent
Apply for the English Taster Series
If you are in Year 12 England or Wales, S5 Scotland or Year 13 Northern Ireland, you can apply for a place for the 2023 English Taster Series. The deadline to apply is 5pm on Friday 10th February 2023. Late and ineligible applications will not be considered. 
Please ensure you read the full details of the event and eligibility criteria before completing an application. Those offered a place are expected to attend all sessions live (i.e. at 16:30 each week).
Practical details
The Taster Series is for students only (there are no sessions for parents & guardians). The Taster Series is for students only (there are no sessions for parents & guardians).This series will take place on Tuesdays in March (7, 14, 21, 28 March) at 16:30 for one hour via Zoom. There will be an optional visit day to Christ's itself on 4th April 2023 for those who selected for the programme. 
The online sessions are normally camera on zoom meetings. Students should be on mute when not talking but will need to "unmute" themselves when invited to speak. There will also be some opportunities to participate by typing or answering polls etc. Sessions will not necessarily all be the same format as they will be lead by different academics and admissions staff, however participants will be expected to attend live and be ready to participate where appropriate (recordings are not provided afterwards). The first session will be introductory and will run through how to participate as well as other information relating to applying to Cambridge.
If you take the option to visit Christ's at the end of the series, note that visiting students are responsible for getting themselves to Cambridge, however we provide travel information and a map of the college (see below). For students travelling a long way, limited accommodation is normally available at Christ's on the night before the taster day on a first come, first served basis.
If you are in (or were previously in) Care, please read about the Care Travel Fund (eligibility criteria apply).
Comments from previous participants
We asked some of the previous participants what they would say to future students considering an application for the series. You can read their comments here.
"I really enjoyed being able to talk to such knowledgeable lecturers and academics about their speciality - it was so inspiring to see! "
A previous participant, 2021