Christ's International Webinars
In July we run annual Christ's International Webinars to help students applying from outside the UK. These include a film to watch in advance, a brief presentation for international students, and a long period of Q&A so that you can type in the questions you would like to be answered by Dr Emily Tomlinson (Director of Admissions) and by a Christ's international student from your country / from a relevant country.
INTERNATIONAL WEBINAR BOOKING IS OPEN for students applying this September/October for entry in
Please choose a webinar below (you only need to attend one of them) and book a place.

*please ensure that you check the time of the webinar and convert it to your local time carefully. We are currently in British Summer Time in the UK (GMT+1) and you can check the current time in Cambridge, UK here.
 
Online Open Days
International students are welcome to sign up for our Online Open Days. The next ones are
College Open Days include a talk with the Director of Admissions and chance to ask questions, a session with a subject specialist, and online look at the College and opportunity to ask questions of current undergraduate students.

Christ's College Regular Webinars
For students applying in Sept/Oct 2022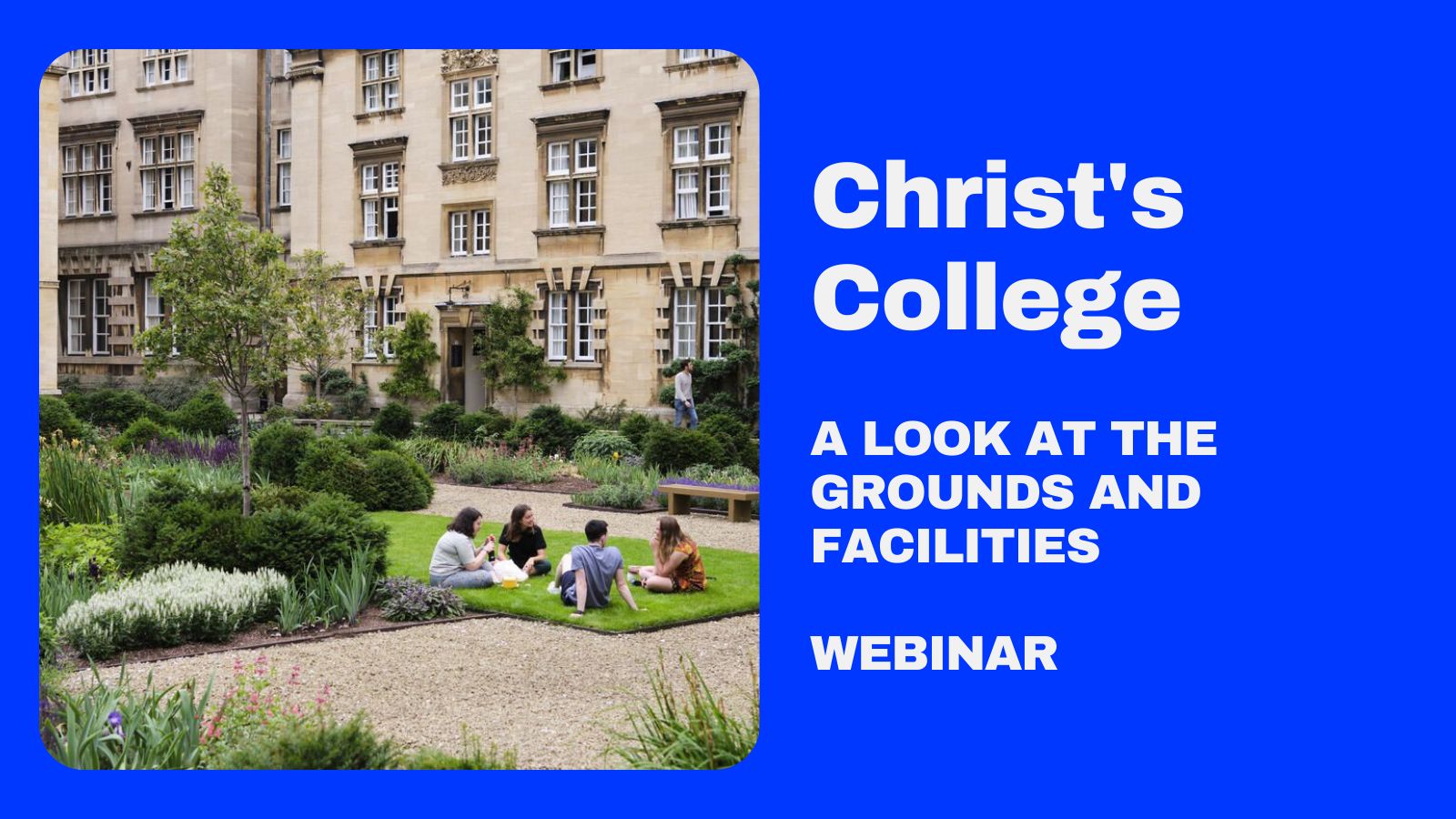 We offer webinars for both UK and international students on our open days and events page from February until August. Regular webinars (e.g. Christ's College: a look at the grounds and facilities, Personal Statements) are normally scheduled a week or two before they take place. Note that we will be repeating events and will sometimes put them at the beginning or end of the UK day so that those of you who are in vastly different time zones can also access them. Further information about each of the regular webinars offered is on our regular webinars page.
"From the moment you arrive you'll have all the support you need in order to thrive here both socially and academically"
Frederik from Denmark

Other online talks including general talks and subject talks