**We currently have vacancies for TENORS and BASSES from October 2023. Whether you are a fresher or continuing student, undergraduate or postgraduate, we would love to hear from you. Please get in touch with Tom (choir.admin@christs.cam.ac.uk)**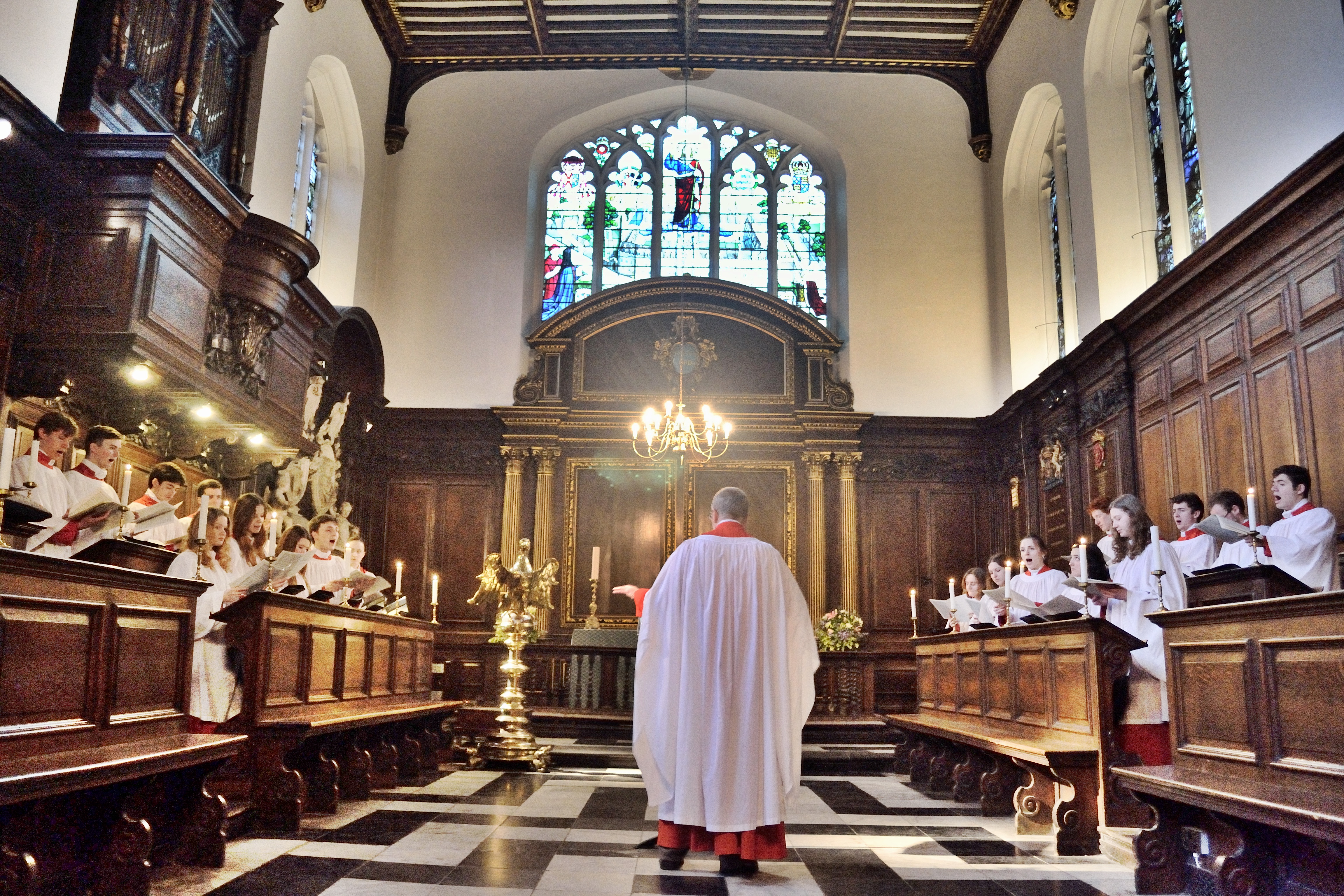 In rehearsal in Christ's College Chapel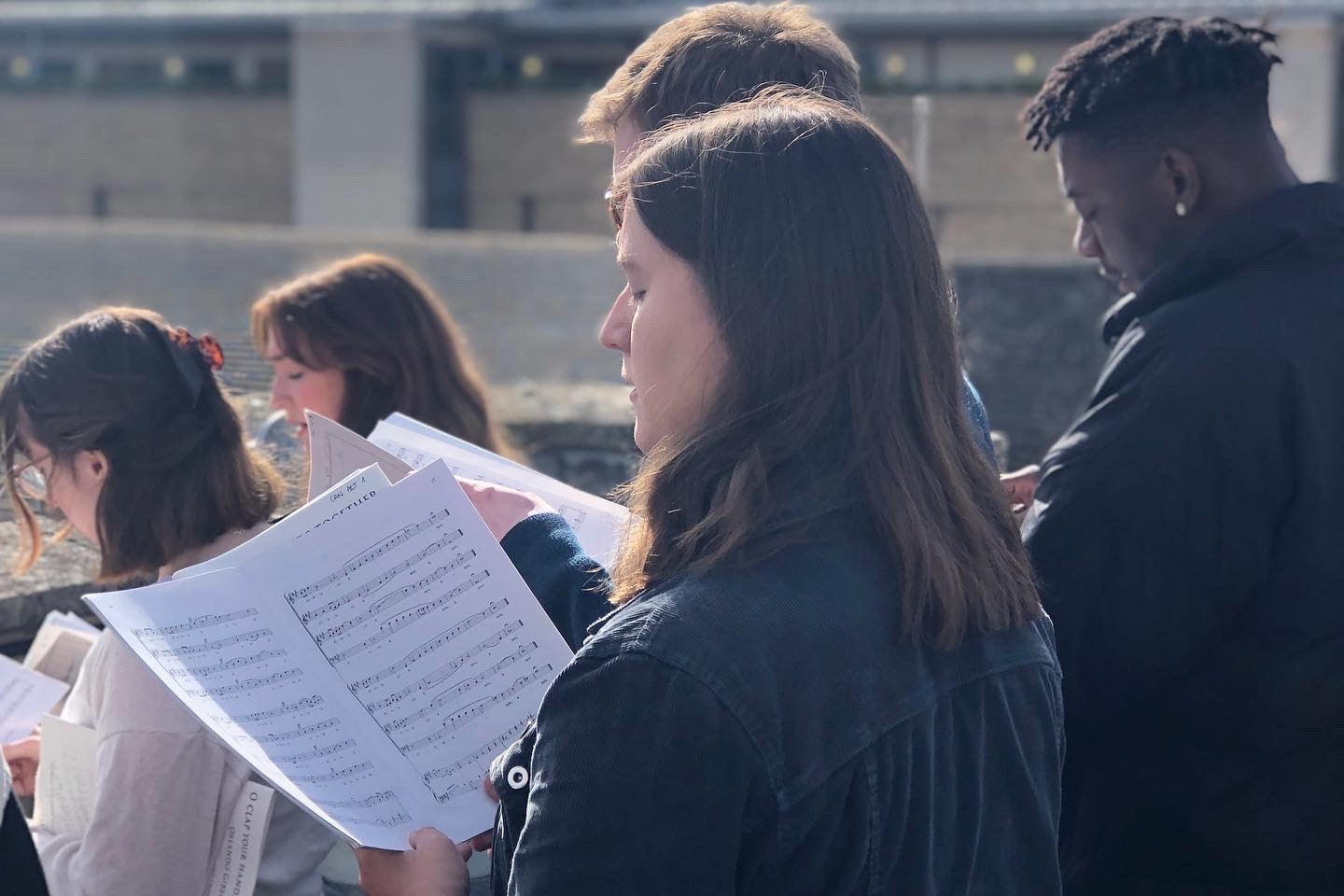 Christ's College Chapel Choir commits to singing weekly services on Thursdays and Sundays in the College Chapel during Full Term, and makes a vital contribution to college life by singing at feasts, weddings, annual Christmas and Passiontide services and alumni events. Additionally, choir members commit to an exciting range of major international tours, recordings, broadcasts and concerts around the UK.
Choir members are selected by audition either before or after beginning study at Cambridge, and each is expected to be of a very high musical standard. Most hold Choral Exhibitions, and all benefit from regular vocal training with excellent singing teachers, paid for by the College. Many ex-Christ's choristers and organists are now professional singers and musicians, performing with ensembles such as The Sixteen and Ex Cathedra, and enjoying distinguished solo careers.
It is possible to book the choir, organ scholars, small groups of singers and/or individual singers for weddings, funerals, memorial services and other events. For more information about fees and availability, please contact Tom Baarda on choir.admin@christs.cam.ac.uk.
History and Tradition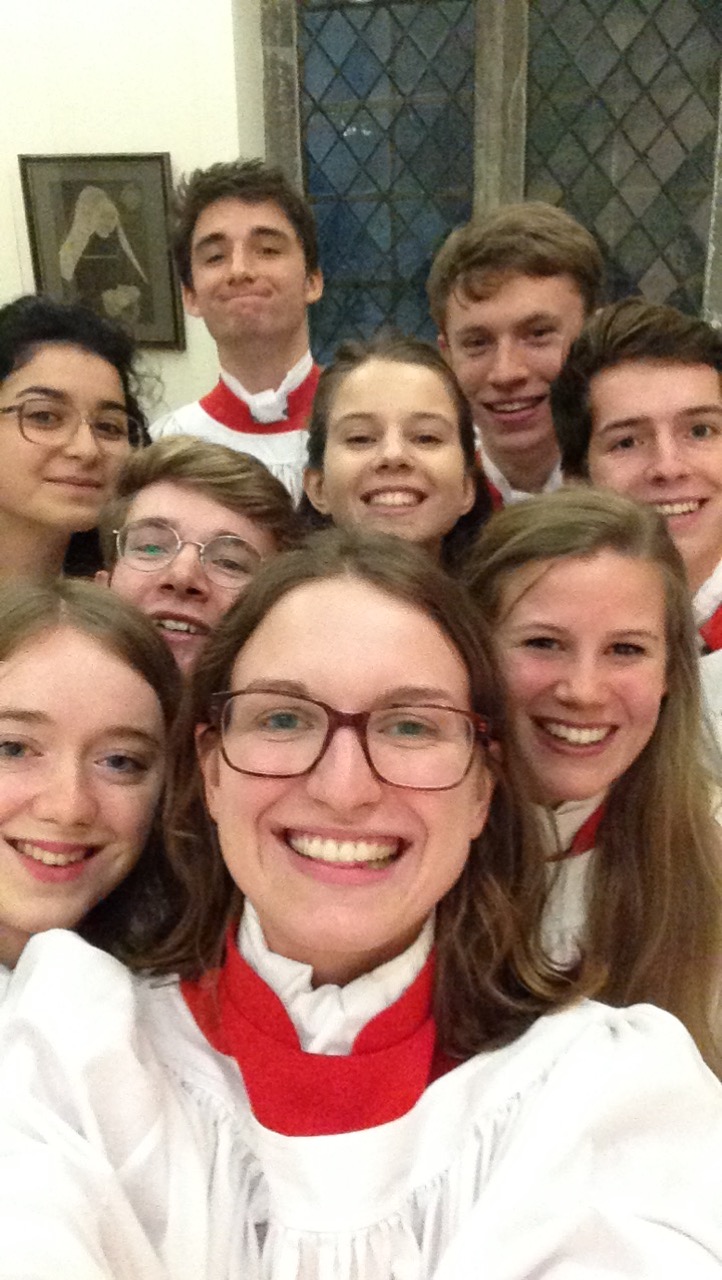 The Chapel Choir today continues the age-old traditions of maintaining chapel choirs in Cambridge, and Christ's has enjoyed a rich musical history. Lady Margaret Beaufort, the college Foundress, left a bequest of three organs on her death in 1509. The Chapel Choir was originally made up solely of male voices, the upper parts being sung by boy trebles.
Even before Christ's College became mixed in 1979, women were admitted from other colleges to sing the upper parts, and since then the choral sound has developed through "the quality of the female undergraduates who bring precision, sensitivity, and increasingly mature musicianship to the upper lines" (Church Times).
Today's Choir is widely recognised as one of Cambridge's finest mixed-voice ensembles. Recent CD recordings and concert reviews stand as testament to its ability and broad repertoire.
Choir Life
Members rehearse several times a week with one of Cambridge's finest choral groups, becoming familiar with an extraordinarily broad repertoire ranging from complex renaissance polyphony to challenging contemporary works. The choir has an active social scene, eating together at formal and running weekly 'Choir Tea' and cake, as well as playing in an inter-college choir football league (see below). Choir members forge friendships which last a lifetime.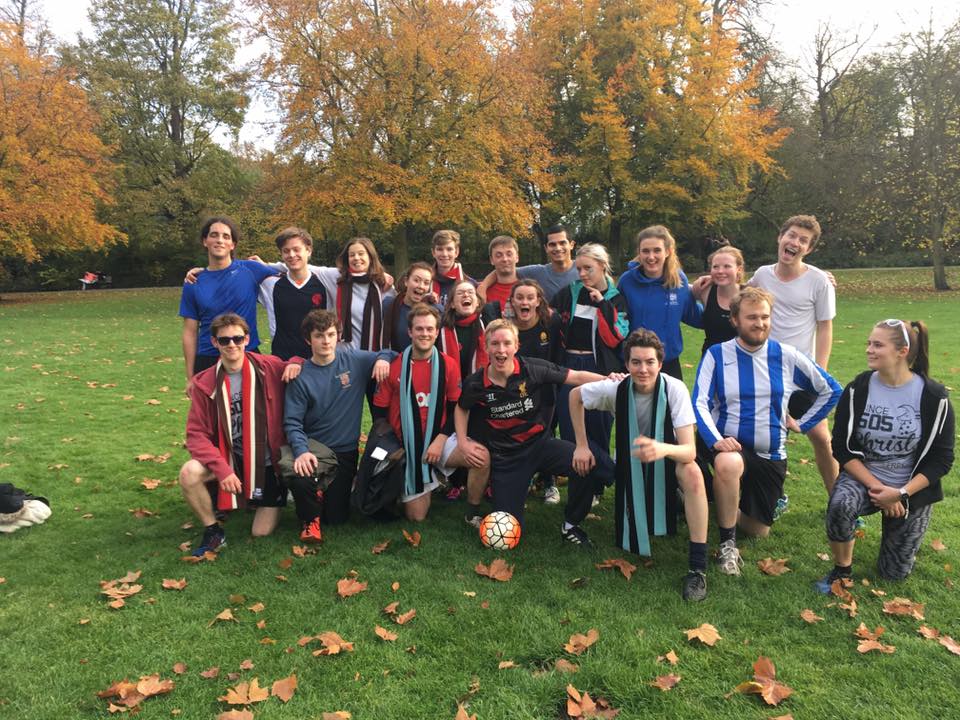 The Chapel Choir continues to support the wider musical life of Christ's through its involvement with Christ's College Music Society. Choir members often organise and perform in concerts, as well as organising dinners, concert after-parties and other social events alongside the society. Most notably, choir members perform at a termly Choral Scholar's Recital, showcasing the voices of the choir through a combination of solo and group performances.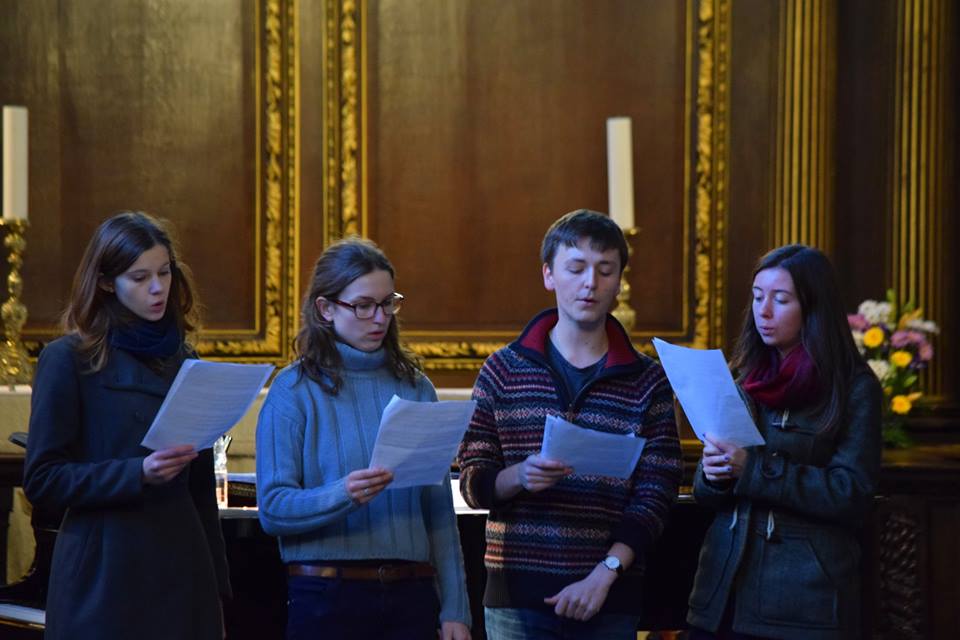 Repertoire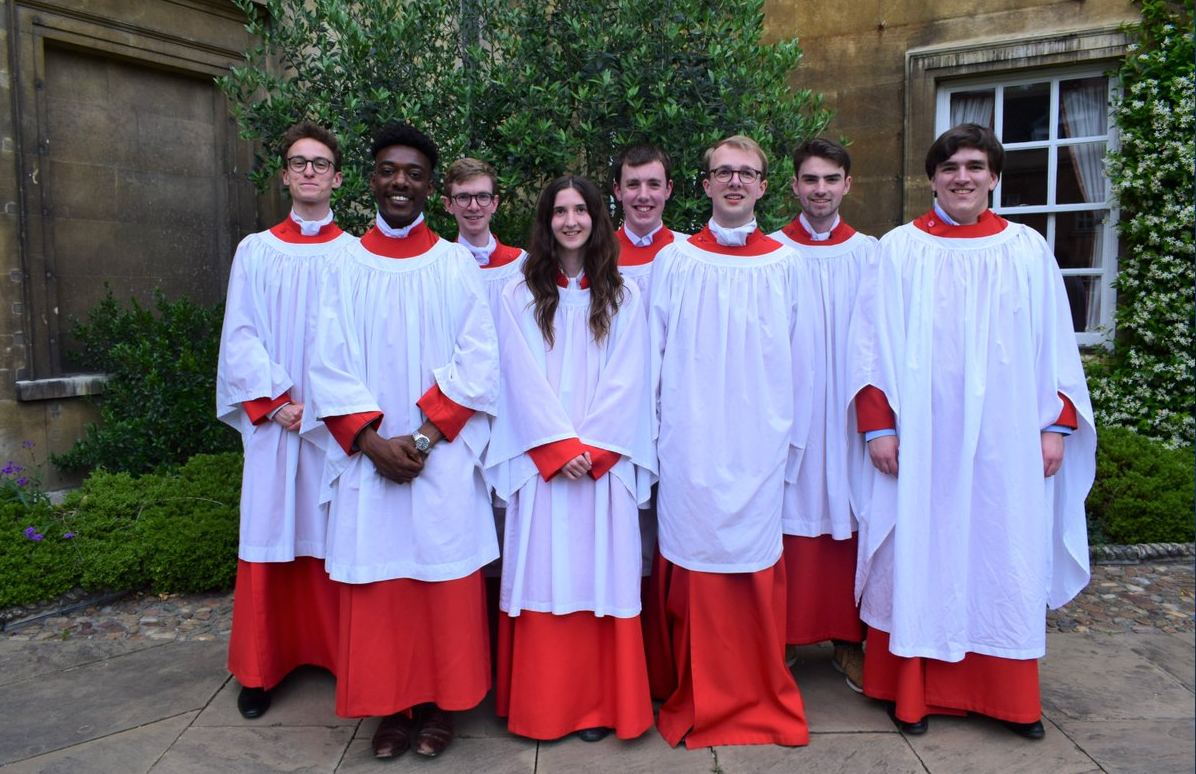 The Choir's repertoire embraces sacred and secular music from the 15th century to the present, enjoying a broad concert repertoire and selection of service music. Recent programmes have included Mozart's Requiem, Bach's Mass in B Minor, Scarlatti's Stabat Mater and Handel's Messiah, often performing with orchestra. They have also performed Bach and Brahms motets, Mozart and Kodaly, extended works by Howells, Britten, Faure and Parry, and a selection of secular music. The choir has a commitment to singing music by female composers; our services regularly feature in the university-wide Minerva Festival, and the choir has recently recorded two CDs of music by Annabel Rooney. Information about our services and music is provided here.