Tour of Ireland, 2008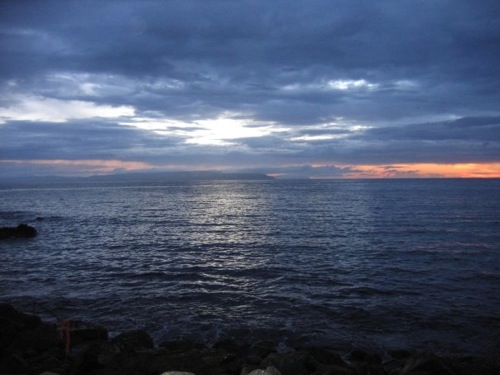 Sunset in Portstewart, looking toward Scotland

Paul Sutton, tour organizer, writes: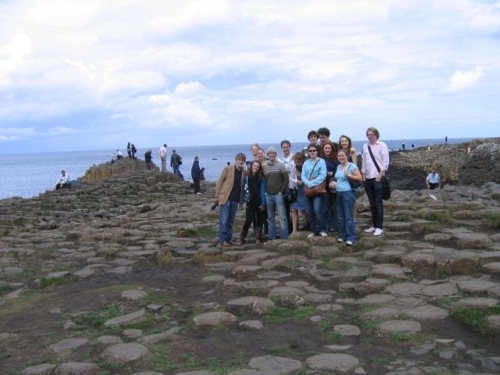 The Choir rounded off a successful year of high-profile concerts with a tour to Ireland.  After a blearily early flight to Londonderry, the the week-long tour kicked off with a well-attended lunchtime recital in St Columb's Cathedral.  Heading east along the north coast of Northern Ireland, the following two nights were spent with generous hosts in Portstewart, where the Choir were well-received in the packed-out Church of St John the Baptist.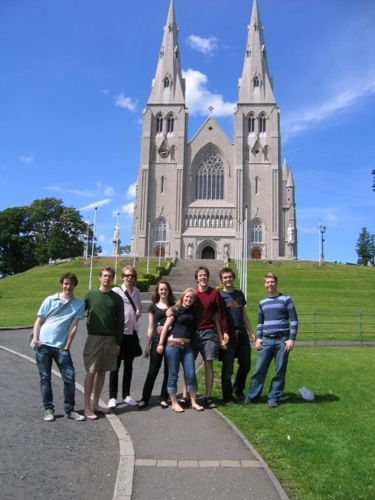 After a lunchtime recital and sung Mass in St Peter's Cathedral, Belfast, the Choir continued south along the road to Dublin, stopping for one night to give a concert in St Patrick's Cathedral, Armagh.

The remainder of the tour was spent in Dublin, the Choir staying in the very centre of the city for three nights.  The lunchtime concert in the St Patrick's Cathedral, the Choir now under the direction of Julian Black, was a wonderful opportunity to experience the building's marvellous acoustic before returning for Evensong two days later. In the south of the city, a concert in St Bartholomew's Church completed the performance schedule, leaving the choir to enjoy the vibrant capital city, in particular, the customary Decani v Cantoris football match, in which Dec retained the hard-contested title.