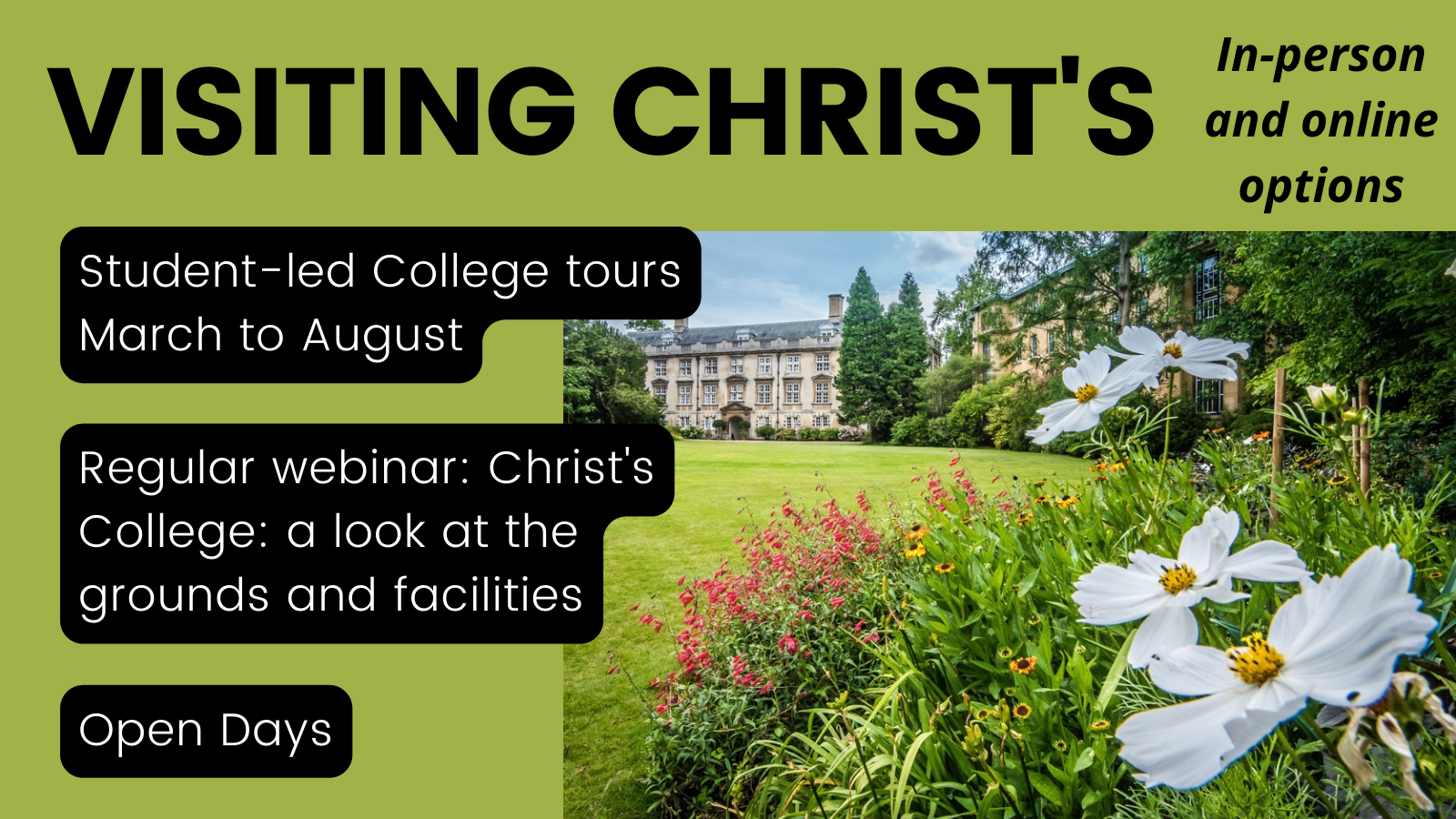 For prospective students who can get to Cambridge, we're delighted to be able to offer an opportunity to visit, whether you walk around the College grounds in person or book onto our of our College tours or other events. We are also continuing our online webinars and other support for those students who are not able to get to Cambridge but would like to see our grounds and facilities.
If you're planning to visit Christ's, please read the information below carefully to check the details work and avoid disappointment.
Visiting in person
Student-led tours

We're running a series of Student-led College tours from March to August (with a break for our exam period) for students applying in Oct 2023. Please read the information at the link carefully if you are interested to avoid disappointment. Alternatively, during our Open Days (the October, February, July or September before you apply) there are lots of student-led tours (large capacity) and parents/guardians can attend with prospective students for those ones.

Self-guided visit to the grounds during opening times
Check opening dates & times
Prospective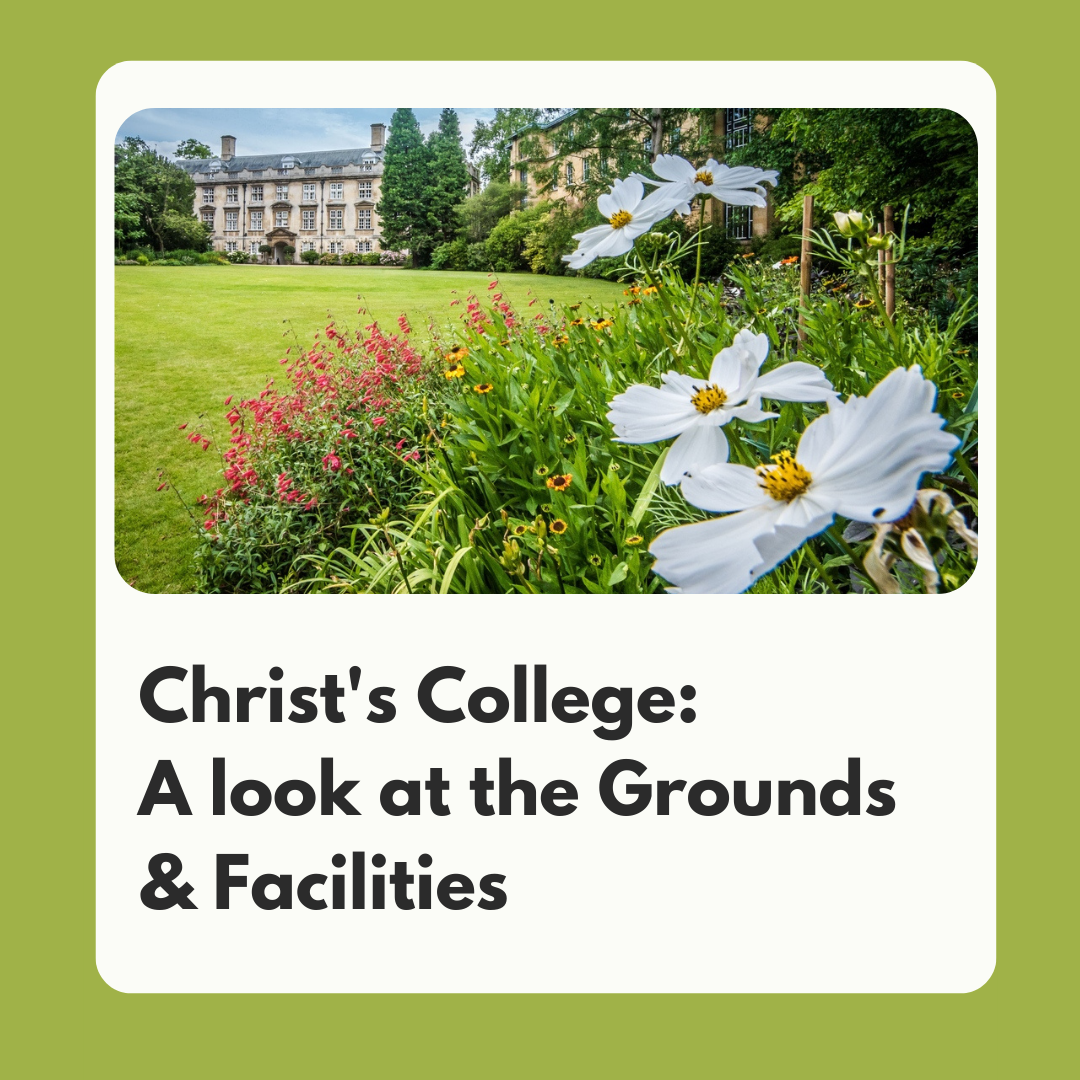 Regular Webinar February - mid-Sept
Christ's College: a look at the grounds and facilities
From February until mid-September we run a regular webinar for prospective students which talks you through the grounds and facilities at Christ's, including accommodation. This is a virtual visit, and people who've attended so far have found it useful (especially if you live a long way away and cannot visit in person). Look out for it on the open days and events page - you'll need to book in advance.
We vary the time of day for these webinars to ensure that everyone can attend, so if the
Website resources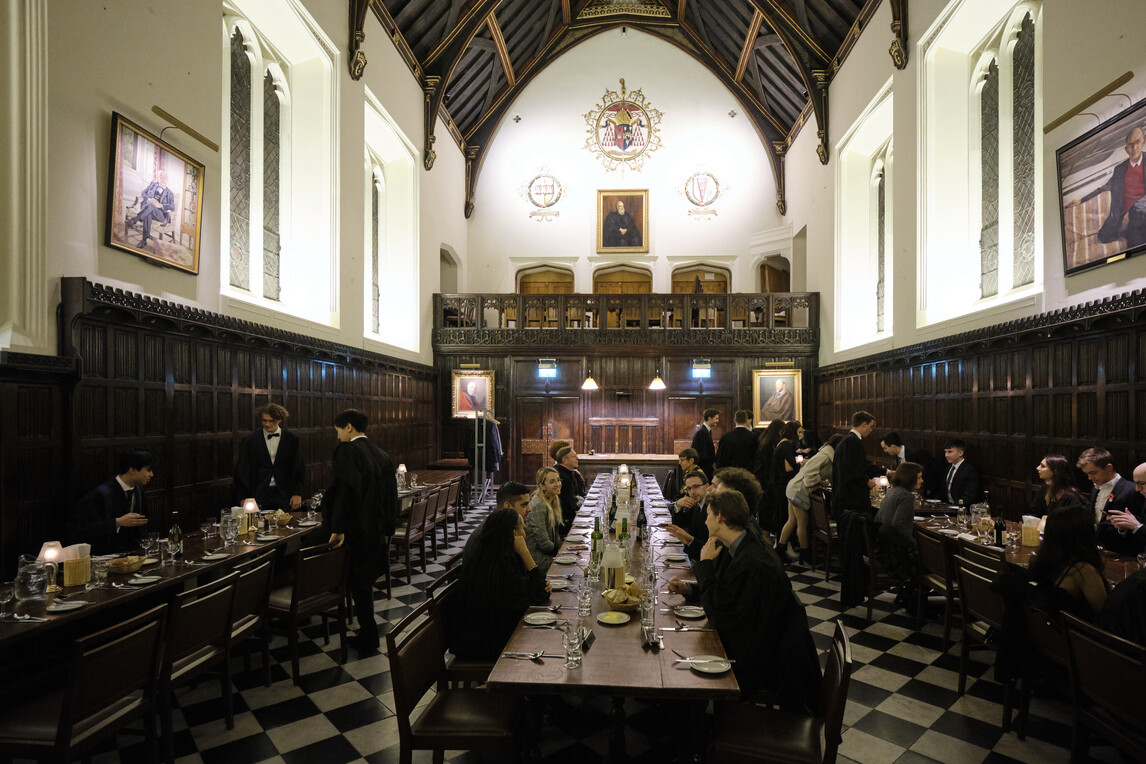 Useful webpages include the College map and there are picture pages for First Court, Second Court, Third Court, New Court and the Fellows' Garden, as well as a section on Christ's facilities including pages on the Hall, Canteen, Working Library, Old Library, Law Library, Chapel, Theatre, Common Rooms, Café and Bar, Swimming Pool, Gym, Squash Court, Function Room, Sports Fields and Boathouse. There's a page on accommodation, a page on the cats, and we also have a "made-from-home" film where our students talk about the College:

Things to look out