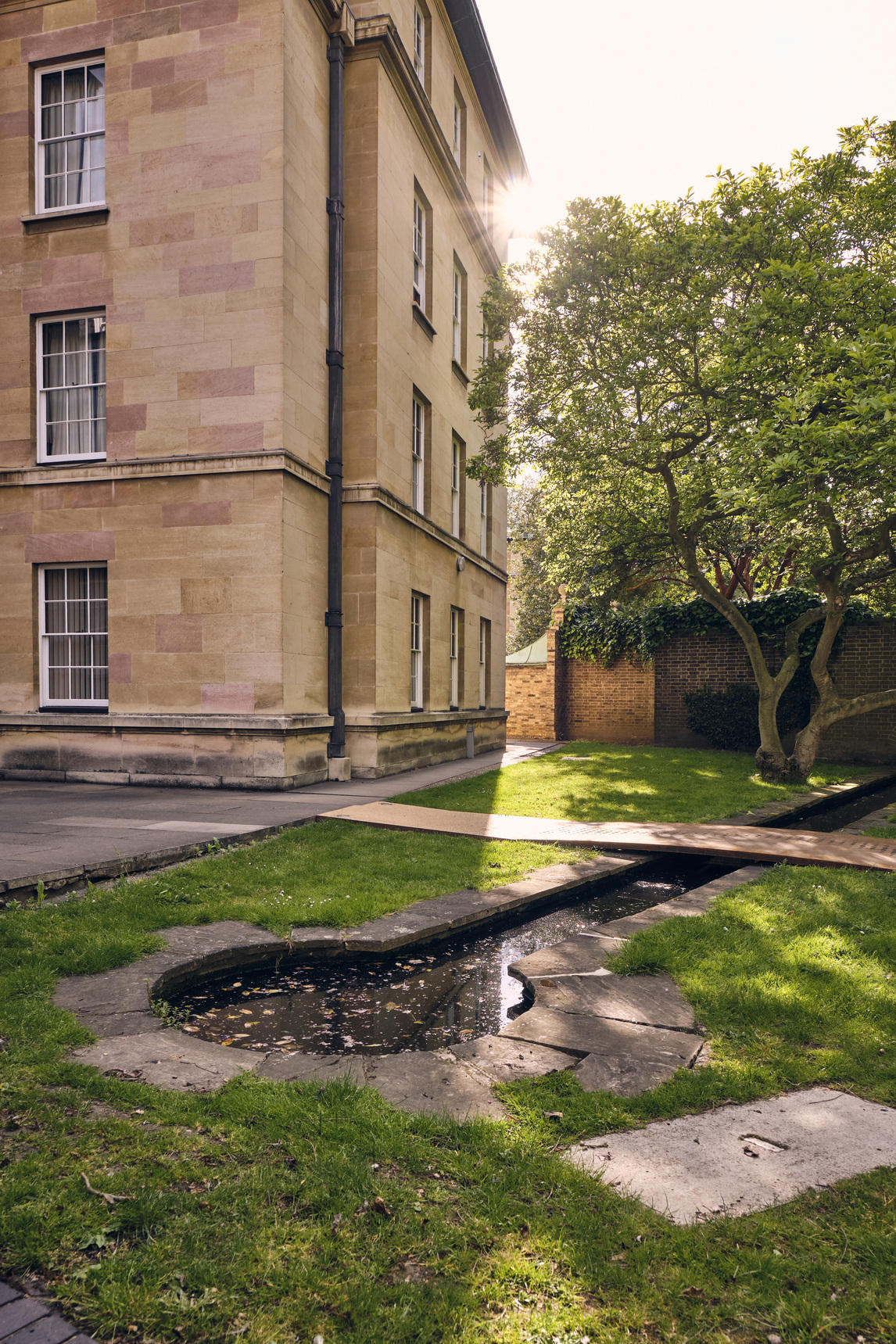 If you've visited Cambridge, you may have noticed water running alongside Trumpington Road. This is Hobson's Conduit, an old watercourse fed by chalk springs at Nine Wells Nature Reserve just south of Cambridge (close to Addenbrooke's Hospital). The water was diverted from an old brook into man-made structures that run down into the city centre. The conduit has several branches, though much of it runs underground so you can't always see it.
Hobson's Conduit was built by a group including Thomas Hobson between 1610 and 1614, because they needed to bring fresh water to the city of Cambridge. At the time, just where Christ's is, there was a ditch known as the King's Ditch, which was was thought to be responsible for several outbreaks of plague in Cambridge. The watercourse was designed as a 'new river', to flush out the ditch and improve sanitation. It was named after Hobson, probably because he established a trust to maintain it. (NB Trivia: if you've come across the phrase Hobson's choice, that comes from the same person).
Now years later, much of Hobson's conduit is underground after redevelopments of all kinds in Cambridge, but the watercourse surfaces in the grounds of Christ's, running through the master's garden and the side of Third Court. It previously even fed the College swimming pool, but the water went green and wasn't at all inviting, so the pool was rennovated in 2010 and separated from the conduit. You will also notice that the road on that side of Christ's is called Hobson's Street.
 
Where to find Hobson's Conduit
You can see Hobson's Conduit at the side of Third Court, just in front of the Darwin Portico marked on the College map (enter by the main gate on St Andrew's Street when the College is open).
You can also see another branch of the conduit on Trumpington Street by the entrances for Pembroke College and Peterhouse (map).
 
Further information
Visiting Christ's as a prospective student / facilities / College map / Third Court / Second Court