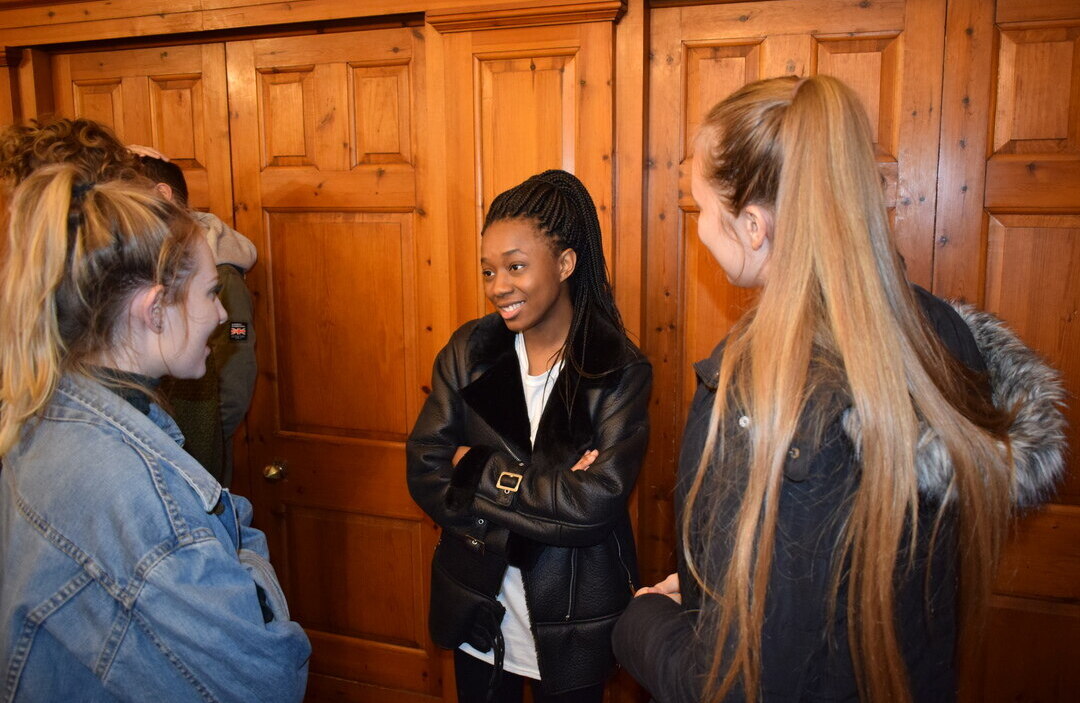 If not many people from your area, your school, or your family have studied at university, or if it is very unusual to apply to Cambridge University from your background, then you may feel a little isolated in your preparation. A very warm welcome. This page is for all students (and your parents and guardians) who don't know where to start!
We will provide all the information you need to make a strong application if you choose to, and our contact details are at the end of the page, if you want to ask us questions.
Events & Opportunities
Do sign up for our next College Open Day (the October, February, July or September before you apply)
On our open days and events page, keep an eye our for the following online events:

Cambridge University from the beginning!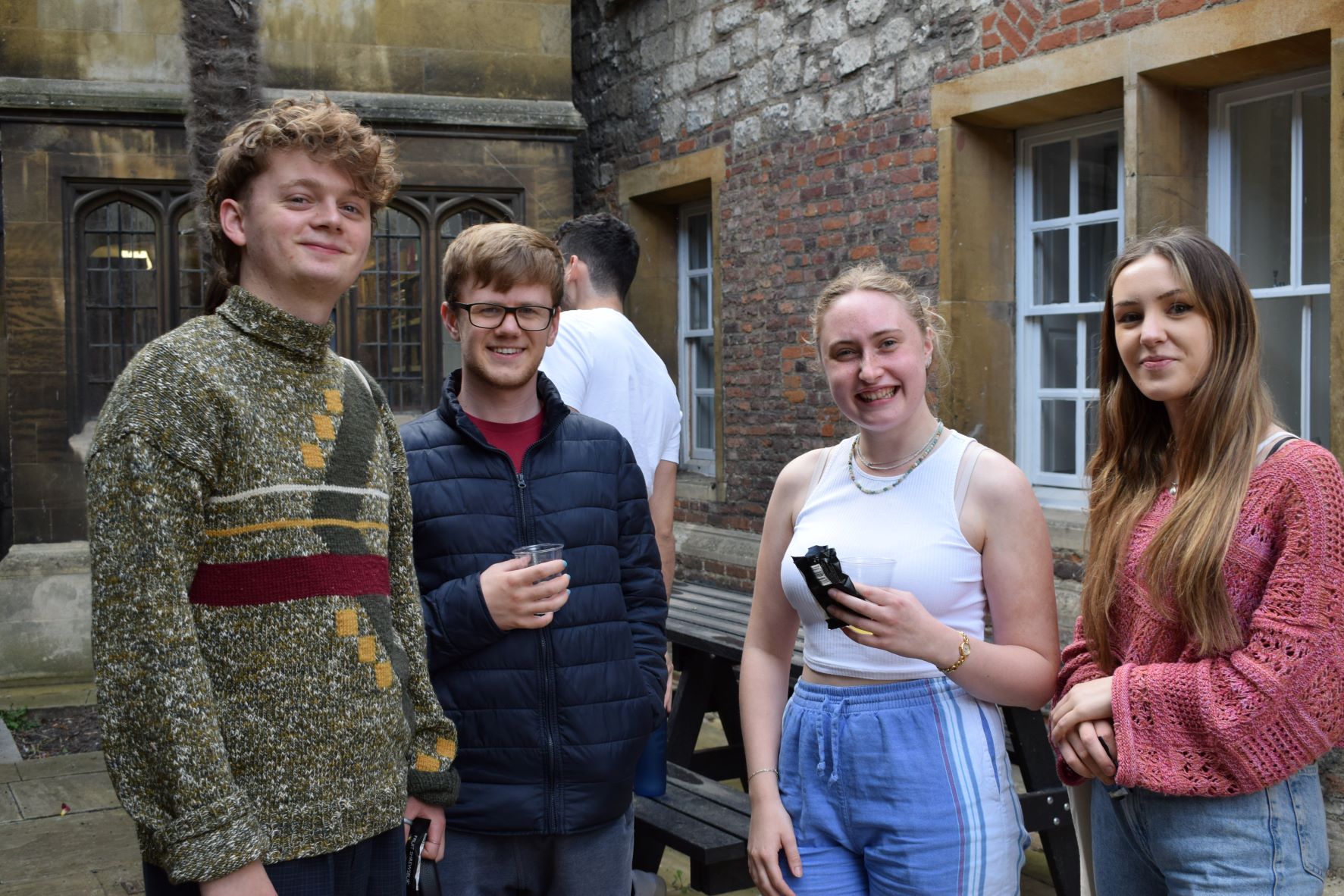 It's worth exploring the advantages of the small-group supervision teaching that you receive as a Cambridge student (short film about it here)  - this is College-level teaching and it complements the lectures / practicals / discussion groups (depending on your subject) that you attend in the University Faculty. Supervisions enable you to receive tuition that is tailored to your needs and interests in a way that is different to what is offered at most universities around the world. You do not normally receive grades or scores for your weekly supervision work, as these are to help you to explore the subject and learn gradually through discussion with your supervisors.
A lot of students initially underestimate the additional benefits of the academic community at Christ's - as well as the friendly environment and social activities in College, you will find that you also learn a lot from other students, both those with interests that overlap with yours and those who study entirely different subjects!
What to read: Course pages; Student profiles
What to attend: Cambridge for beginners (online event)
 
Exploring the College and University online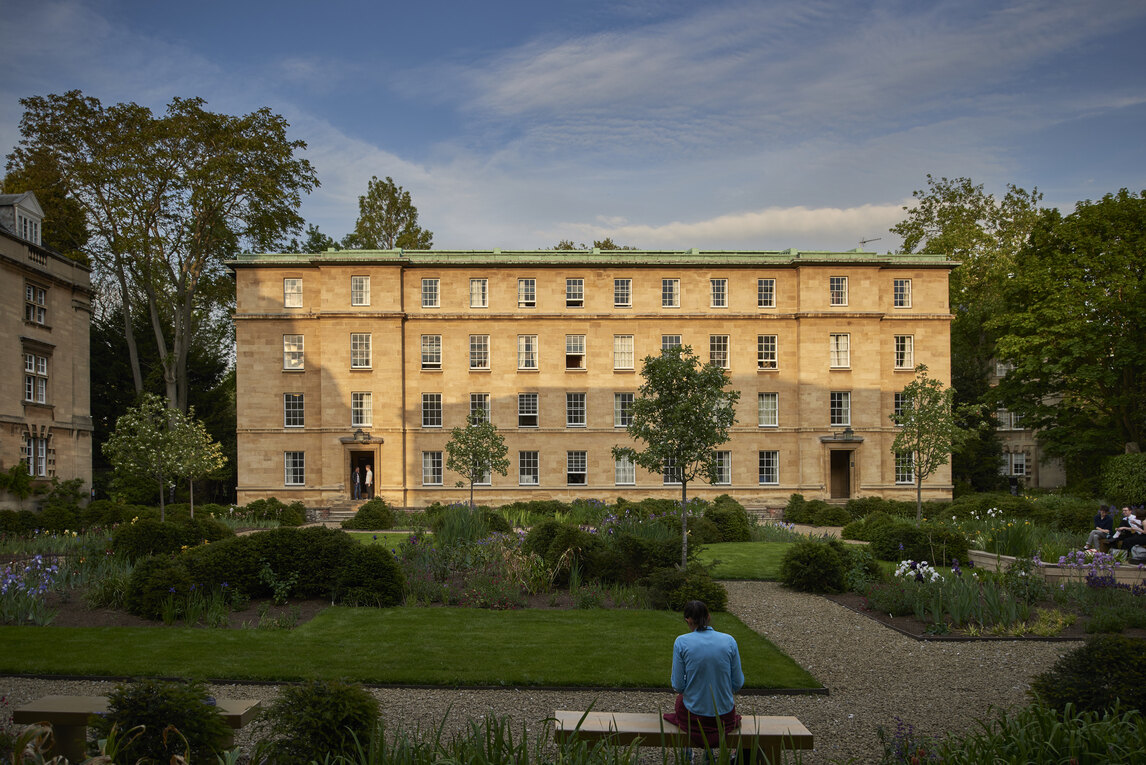 You can explore the college online and see lots of pictures to help you to get a sense of it. We have a College map and there are picture pages for First Court, Second Court, Third Court, New Court and the Fellows' Garden, as well as a section on Christ's facilities including pages on the Hall, Canteen, Working Library, Old Library, Law Library, Chapel, Theatre, Common Rooms, Café and Bar, Swimming Pool, Gym, Squash Court, Function Room, Sports Fields and Boathouse. There's a page on accommodation, and 360 degree photography of First Court, The Fellows' Garden, and Third Court.
You can also explore Cambridge University using the Virtual Tour. This tour includes 360 degree photography, articles and films from Colleges and departments. Please note that the website may be down in the run-up to open days as this is the platform that is normally used for the Cambridge Open Days.
Why not you?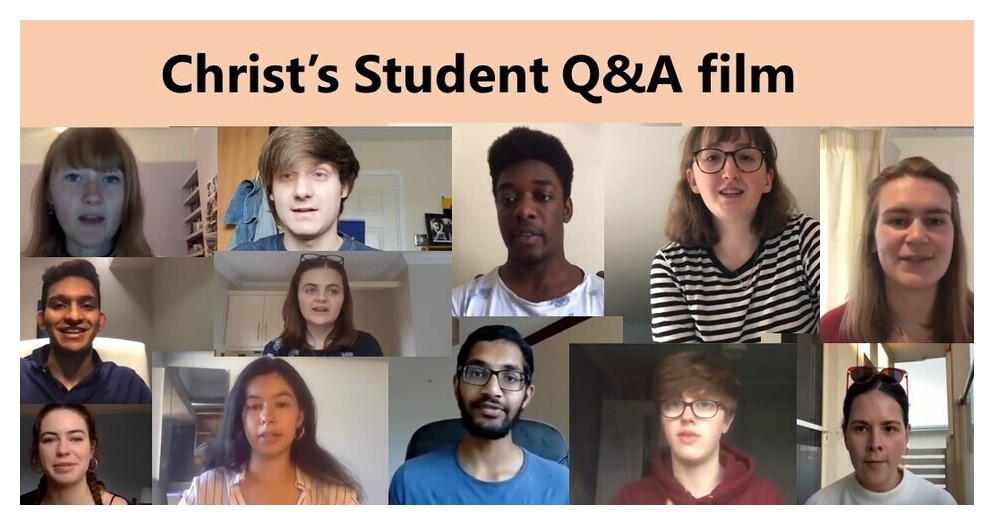 A good way to make an informed choice about studying at Christ's is to watch the student Q&A film and read student profiles to find out about the experiences of students who were in exactly the same position as you a few years ago!
Esme, Rohan, Erin and Juliette, for example, have all written helpful student accounts, and you can read more of these on the student profiles page.
"If you think Cambridge is too posh or stuffy for you, then Christ's will definitely surprise you. If a little Geordie lad can fit in here, then you can too!"
Callum, Modern and Medieval Languages

I'm doing well at school, but how do I know if I am good enough to apply to Cambridge?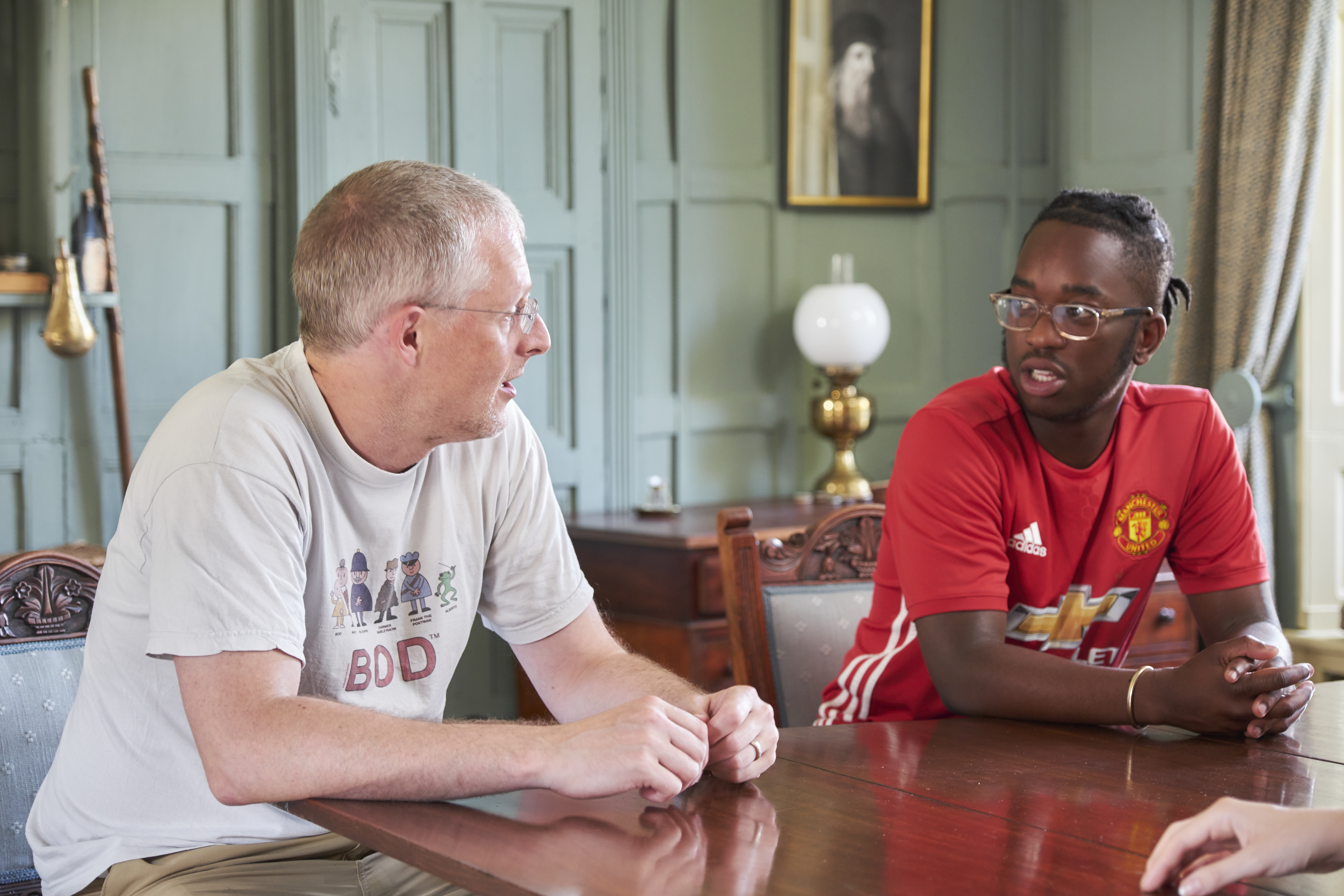 You'll need to check the entrance requirements for your course and discuss the grades that you might be able to achieve with your teachers. If you'll need to achieve a top grade, ask your subject teachers for their advice on what you can do between now and the exams you'll take in Year 13 to help you get the grades.
Qualification requirements you will need to meet:
Once you know what course you want to apply for, you will  need to make sure that you meet any subject requirements for it. You should check the course requirements on both the university course page (see the entry requirements tab) and the Christ's College subject page. 
Our advice is aim high. Ideally don't only meet but exceed our standard requirements if you can, and make sure that (depending on your subject interest) you are reading / problem-solving beyond your school curriculum. There is a useful film about preparing for interviews that it is never too early to watch, and you may find the resources section on our subject pages and the Christ's Access Twitter feed useful for a few examples.
 
How we support prospective students from lower participation backgrounds
   We do regular webinars online to support students

In Year 11 Christ's collaborates with Murray Edwards and Sidney Sussex Colleges to offer the Lower Participation Neighbourhoods ('LPN') Summer School. The same students are then invited to attend a second summer school at the end of Year 12.
 
We have College Open Days in October and February of Year 12, and another in September of Year 13. They are online with an optional College visit. Taking part in any of these will give you everything you need to know for an application.
 
If you are interested in studying History, English, Economics, Maths or Natural Sciences (Biological), we have Year 12 taster days for students at state schools. Click on the relevant subject.
 
If you would prefer a larger open day where you visit multiple colleges on the same day, there are the big Cambridge Open Days in July of Year 12, and there's a September Open Day in Year 13.
 
The Shadowing Scheme takes place in January and February of Year 12 and allows you to spend a few days at Cambridge attending lectures, supervisions and social activities with a student in your chosen subject so that you can see for yourself what student life here is really like.
 
Sutton Trust Summer Schools take place in the summer between Year 12 and Year 13 and are aimed at high achieving state school students who also meet some specific widening participation criteria. Applications open in January of Year 12 each year.
 
We also have an annual Year 12 Women in Maths residential.

 
What are the things I should check at an early stage if I am applying?
We recommend that you check whether your course has a written assessment that you have to be registered for, as the registration deadlines are in September:
You must register for the LNAT between 1 August and 15 September if you are applying for Law
You must register for the relevant written assessment between 1 Sept and 29 Sept (18:00 UK time) if you are applying for one of:

Chemical Engineering & Biotechnology
Computer Science
Economics
Engineering
Medicine
Natural Sciences
Veterinary Medicine (though you can't apply for this at Christ's)
For further detail on requirements it would be a good idea to read how to apply and making a valid application.
Offer holder support 
We know that students from backgrounds where not many people go to university need our continuing support once they are holding an offer. In recent years we have offered STEP tuition to a number of our offer holders from low participation neighbourhoods who are preparing for STEP exams, if their school does not provide support. We also work with Project Access to provide mentors where appropriate, and we run a Bridging Course in August/September in collaboration with King's College to give selected students extra support with the transition to studying at Cambridge.
"Supervisors really enjoy teaching and bringing out the best in you! They address you as if you matter, not as just one of their many students."
Emily, Law

Website support for current applicants at Christ's
Here at Christ's, we provide detailed application support for all students who apply to us. You do not need to already know a lot about applications to Cambridge, you just need to follow the online instructions and guidelines, and we aim to provide all of the information directly that you need to make a strong application.
For now, please see the UK application support section, which guides you through the initial stages of submitting a valid application.
On 20 September each year, we publish the detailed Christ's current applicants section. This has details of what you need to do once you have submitted your UCAS application form and applied to Christ's College. It is organised step-by-step chronologically so that you know what you need to do and what to expect at each stage during the application process, and we have a dedicated page on each aspect of the process with further details to help you.
Here are some comments from previous applicants who have used the current applicants section:
'It was very helpful to have the section for current applicants with continual updates - it made me feel a lot more comfortable with the process and on top of everything. It made applying to Cambridge seem less of a challenge/overwhelming thing!'
'The current applicants section and the emailed reminders ensured that I remained on track and did not miss anything.'
'All the emails etc were really friendly which made everything seem less formal and scary.'
'I liked having all the information in one place.'
'It was very easy to navigate and I liked the current applicants section broken into helpful stages (made the whole process less stressful!)'
'It set out the information in a easy to use format allowing me to not stress about the details because I knew all the deadlines.'
'Instructions about practical arrangements meant I had less to worry about when I came for interview.'
'Although there were multiple different forms to fill in, I was kept well informed by emails and so the application process was smooth and I felt supported.'
'All the information I need was on the website and I didn't have any questions that I couldn't find an answer for.'
'The "Current Applicants" section was the most helpful as it clearly stated what was expected within each deadline and also provided helpful information about the interview too.'

August Reconsideration Pool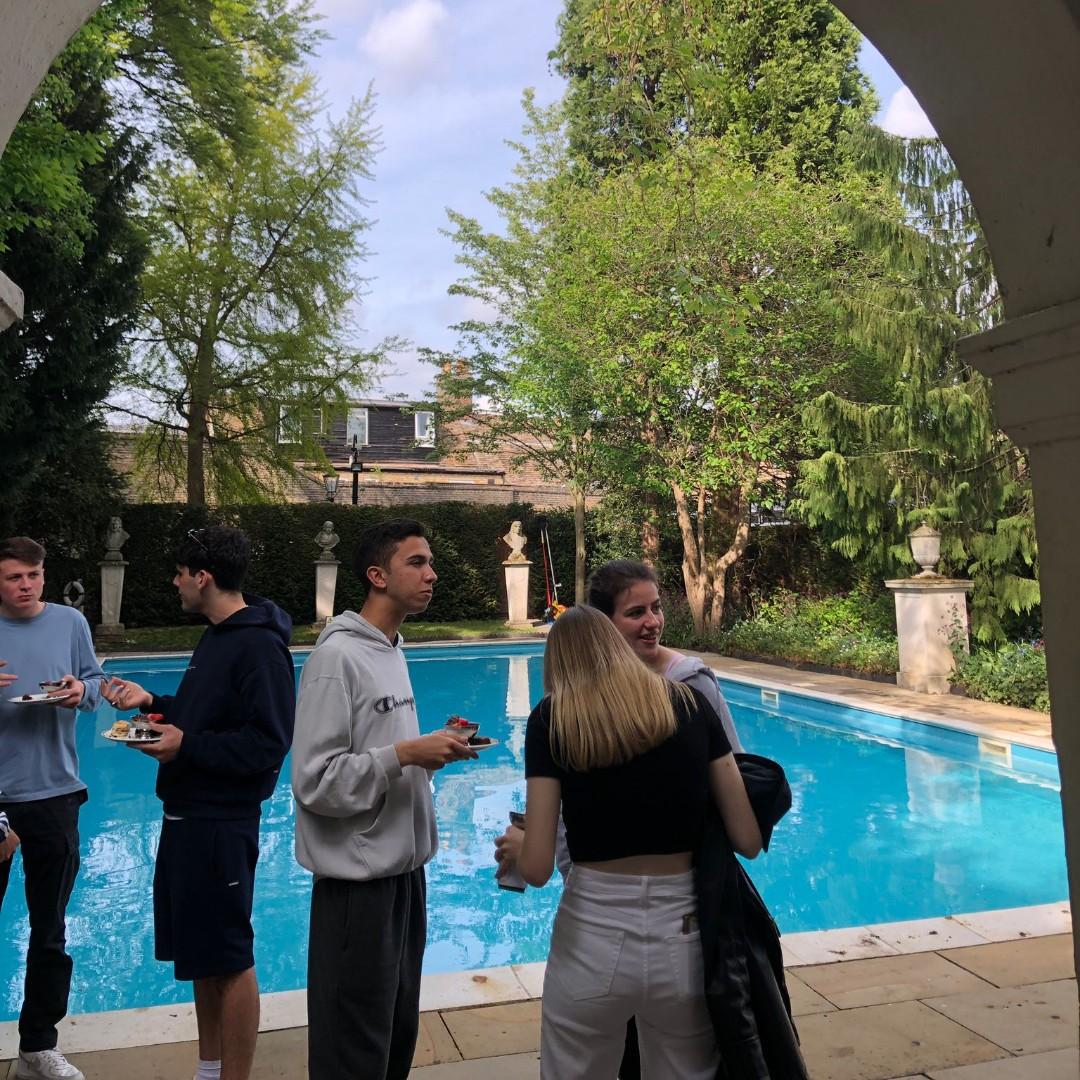 Those who apply to Cambridge and meet some specified widening participation criteria may have a second opportunity if you are selected for interview but are unsuccessful when decisions come out in January: if you go on to meet all the conditions of a conditional-firm offer at another university, and also exceed at least one grade condition, you may put yourself forward to be considered for a Cambridge place in August via the August Reconsideration Pool if you want to. If you meet the widening participation criteria for this, we will let you know in our January decision letter.
Contact us
Our names are Kristy, Jan and Ellie, and our email address is admissions@christs.cam.ac.uk. Do get in touch if you've got any questions. 
 
Subjects I Student Profiles I Open Days and Events I How to apply
"I was the only person to go to Oxbridge from my school, so I assumed that I would be really far behind the other students. But, when I arrived, I was pleasantly surprised to find that I could keep up with the other students here."
Juliette from South Manchester