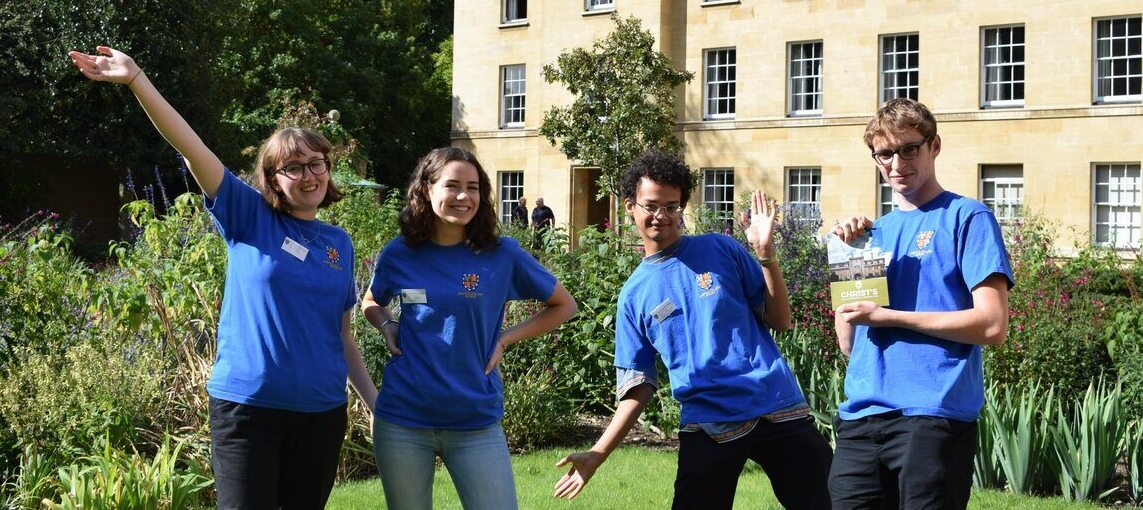 Updates
For students considering an application next year:
BOOKING IS OPEN for our October Open Day
Format: 26 October online sessions, with an optional in-person College tour on 27 October
The sessions will enable you to meet our staff and students as well as seeing the College, and there will be (camera-on) subject-specific meetings.
To book a place, please complete the October booking form
What is a College Open Day?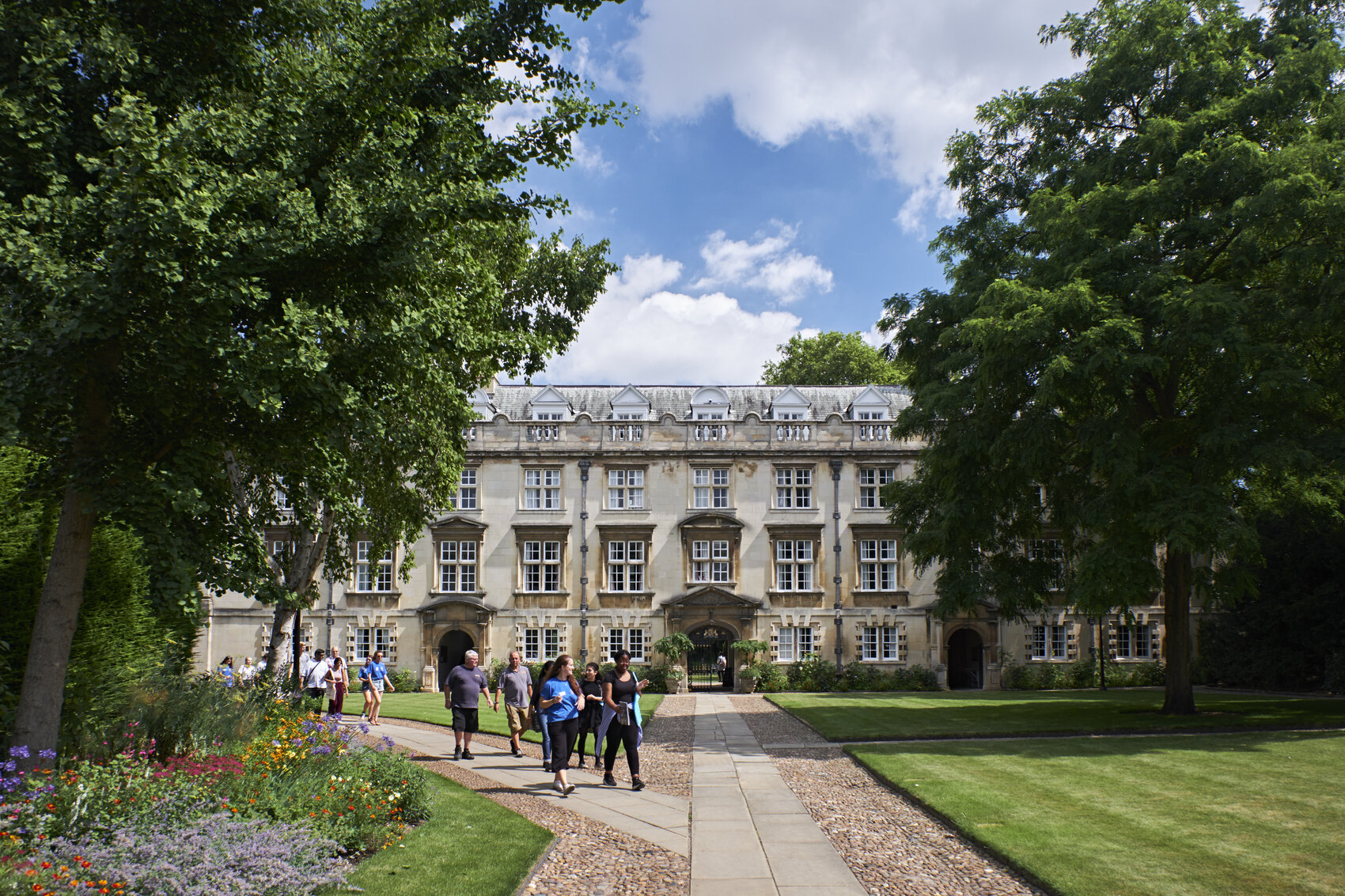 Our College Open Days offer opportunities to meet us, see the College and find out more when it suits you in the year preceding an application:
October - about a year before application - book now if applying in Oct 23
February - about 8 months before application - register interest if applying in Oct 23
[July as part of the Cambridge Open Days]
September - just before application
Please see the Open Days and events page for forthcoming College Open Day dates.
For students at school in England, the October and February dates will be in "Year 12" and the September event will be in "Year 13". Of course, school years are called different things in different school systems and we also welcome students on a gap year, mature applicants etc. We therefore tend to describe the events in relation to when you would apply to Cambridge e.g. 'those applying in October 2022', 'those applying in October 2023'.
What happens on a College Open Day?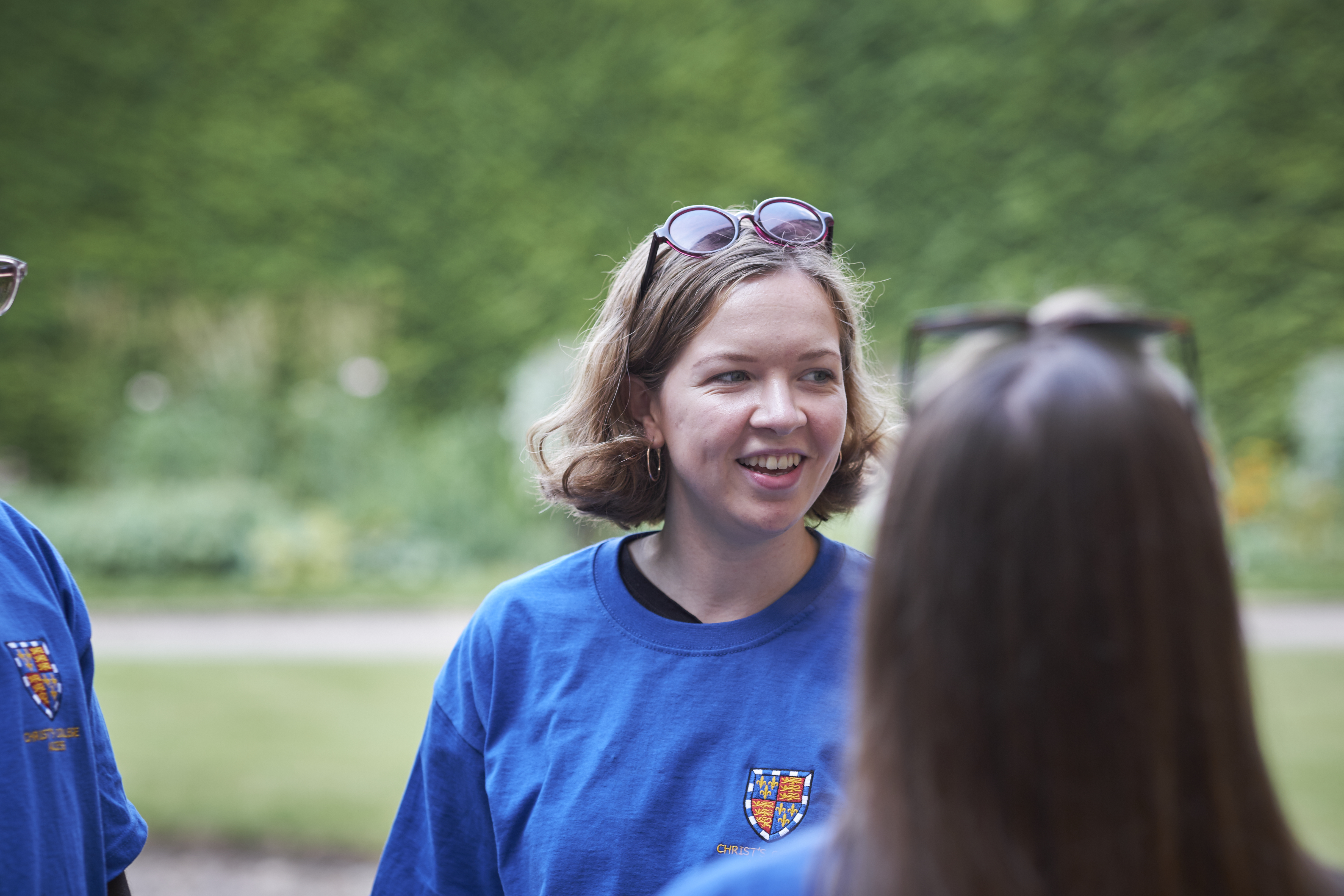 Our College open days are online with an optional opportunity to visit the College.
For the online part, there is a pre-recorded talk that you watch in advance and then on the day we run live webinars and meetings in Zoom to allow you to meet students, academic staff and admissions staff and get your questions answered. After the event you receive a detailed follow-up email with links for further research, as well as temporary access to some session recordings in case there was something you were not able to attend live (we do not expect students to miss school to attend sessions).
On the in-person visit day we run College tours and an oppotunity to meet students / admissions staff for those who would also like to visit the College.
We've now run quite a lot of online open days - our first was Sept 2020 and we've done 4 a year since then. We've had good feedback from participants so please don't be put off by the online parts if you would prefer in-person - there is a lot we can do to help online and it makes the event accessible to those who can't travel so far or can't miss school etc.
How do I book a place? 
Once booking has opened, there will be a booking form to complete on the open days and events page
At times when booking is not open yet, you can register your interest for future events:
If you register your interest for an event, this means that we will send you an email when we open booking.
Details for in-person elements of open days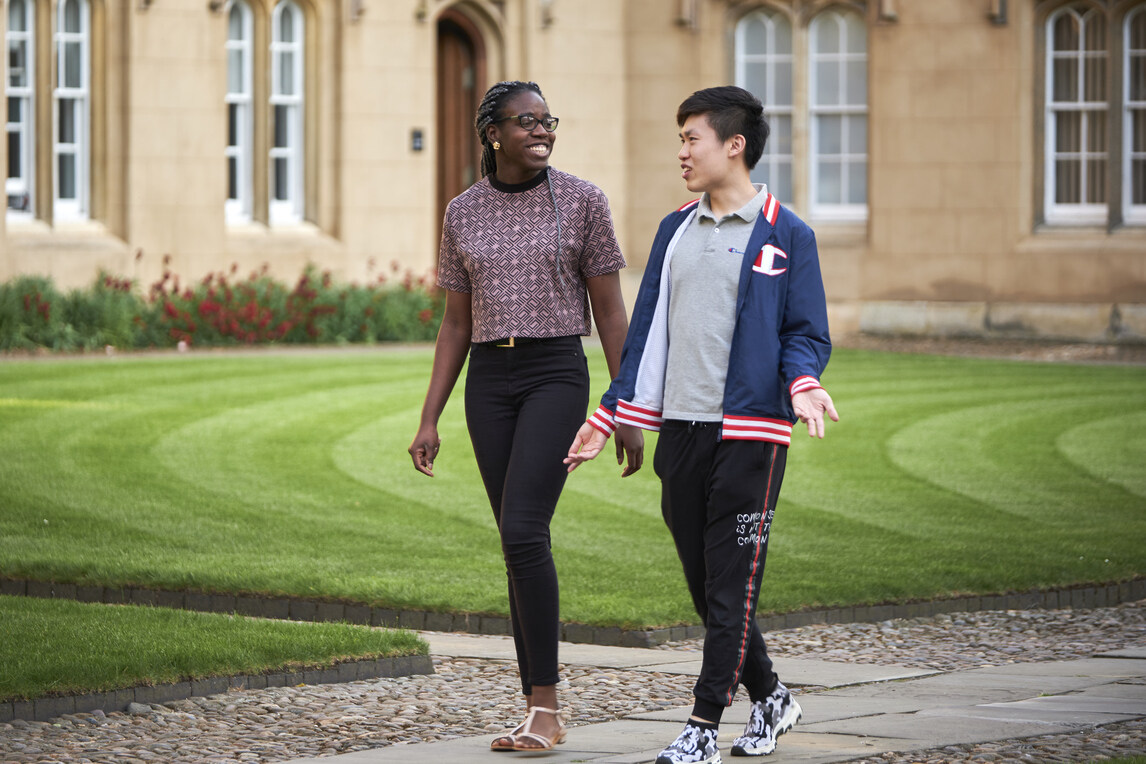 Details will vary slightly depending on the event, but the main feature of the visit will be a College tour with one of our current students, showing you the grounds, facilities and normally one or more accommodation rooms too.
For your planning, you may like to check the travel info and maps:
Undergraduate Admissions / Open Days and Events / Why choose Christ's?