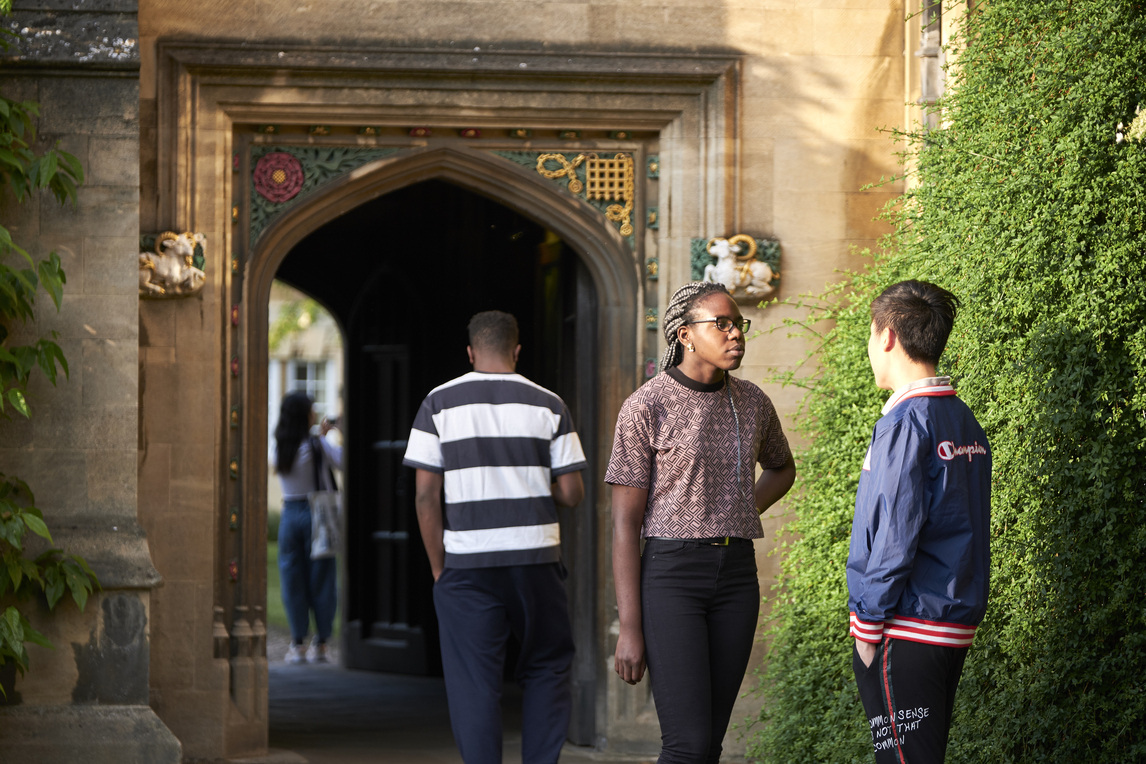 Applying to Cambridge is much the same as applying to other UK universities, but we have an early application deadline (18:00 UK time on 16 October for all courses), and there are extra things to do, such as sending in additional forms and documents, taking an admissions assessment, and having interviews.
This page provides information for Christ's College applicants: 
If you would like to know more about applying to Cambridge, please visit the University applications section.
An overview of the application timeline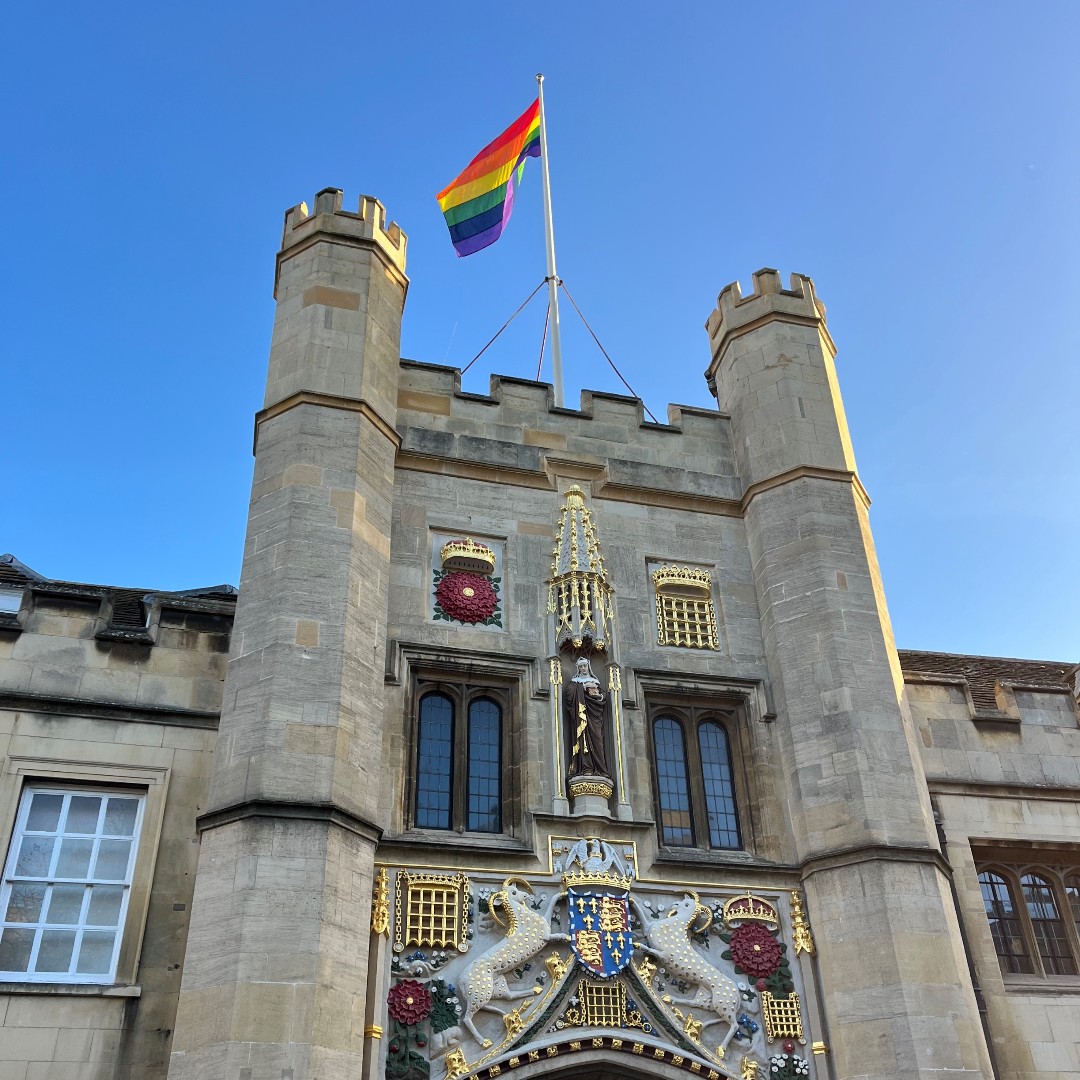 Here is a list of dates and deadlines for the admissions process at Christ's College. Note that the application process is reviewed each year and there can be changes to forms and which subjects require an assessment. We normally have any changes included in the info below by early July.
Jan - June
August
1 August: Registration opens for the LNAT (Law)
Check whether your course requires an admissions assessment that you have to register for, and what the registration deadline is. The Admissions Assessments information will be updated by July 2023 for students applying in Oct 24. Please note that open centres may set an earlier deadline for accepting entries, and it is your responsibility to check if this applies at your centre.
Late August: Booking opens for the Applicant Webinar Series
 
September
1 September: Organ Scholarship application deadline.
1 September: Registration opens for the BMAT (Medicine), ENGAA (Engineering), TMUA (Computer Science, Economics), and NSAA (Natural Sciences, Chemical Engineering)
Early September: UCAS Apply opens for applications. The UCAS application must be completed first.
7 & 8 September: Christ's Online Open Day (including live subject meetings)
15 September: Registration deadline for LNAT (Law)
20 September: current applicants section published on the Christ's website.
October
16 October (18:00 UK time): Deadline for UCAS application. We do not consider late applications.
16 October: Last date when you can sit the LNAT (Law)
17 October: Important Information for applicants email sent to all Christ's applicants with information about the next stages of the admissions process, what you need to send when, and support from Christ's Admissions Office via the current applicants section.
23 October (18:00 UK time): Deadline for My Cambridge Application (additional questionnaire received by email after UCAS application), and some applicants also include a transcript. 
23 October (23:59): Multiple further deadlines including the Extenuating Circumstances Form, a form & accompanying document that students with a disability, Specific Learning Difficulty or long-term illness need to send etc. 
 
November
2 November: Multiple deadlines including written work & cover sheet (certain essay subjects only) and portfolios (Architecture and Design applicants).
Second half of November. All applicants receive an email letting them know if they are selected for online interviews or not.
22-28 November: students selected for online interviews in subjects that require a College registered assessment have their assessment online (check individual subject pages for exact dates).
Late November: Deadline for online interview attendance reply form.
 
December
January
Mid January: Winter pool takes place. A very small number of applicants may be contacted and asked to attend a further online interview.
24 January 2024: Decisions emailed to applicants.
 
February
May-June
A Levels, IB and other examinations taken – including STEP for Mathematics.
August
Examination results published and confirmation of conditional offers that have been met - all conditional offers must be met by 31 August (the deadline set by UCAS) unless otherwise specified.
Some students who applied in October but did not get an offer may be eligible to be considered via the August reconsideration pool. If you were interviewed in December and did not get an offer but meet the widening participation criteria for the August reconsideration pool, we will tell you this by email in January.
 
September
Freshers' Information available for successful offer holders.
 
Further detail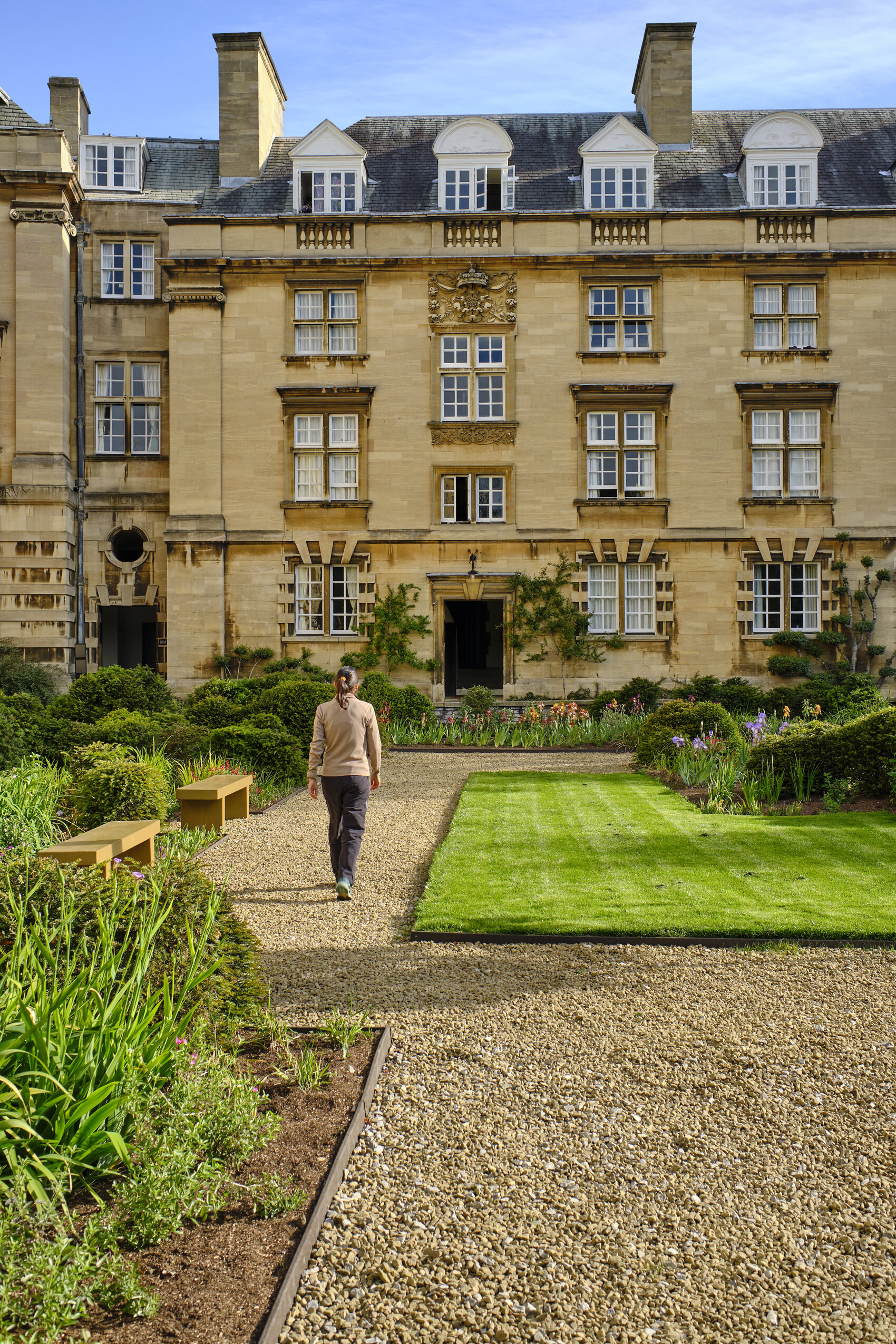 The UCAS application
To apply to the University of Cambridge you must submit your application through UCAS. If you choose Christ's College in your UCAS application, we will receive your application directly and process it from there. Please note that Cambridge has an earlier UCAS deadline than most other universities, which is 18:00 UK time on 16 October in 2023 for every course we offer, though those applying for an organ scholarship must apply by 1 September. We are not able to consider late UCAS applications under any circumstances.
Admissions Assessments 
Applicants for many courses are required to take a written assessment, either a pre-registration assessment or a College registered assessment. The list of subjects that require these assessments is updated in July each year. These course-specific  assessments are designed to supplement the information in your application and provide a gauge of your abilities – to assess skills (such as comprehension and thinking skills) and, where appropriate, levels of current knowledge and understanding relevant to the course applied for.
Written assessments that require registration will take place at your school or at a Test Centre. Your school or test centre must register you for the relevant assessment and you should ask for your candidate number before the registration deadline as proof that you are registered.
> Register between 1 Aug and 15 Sept if you are applying for Law. Note that you must sit the LNAT by 16 October.
> Register between 1 Sept and 29 Sept 2023 (18:00 UK time) if you are applying for Chemical Engineering, Computer Science, Economics, Engineering, Medicine, or Natural Sciences.
Some courses that don't require an assessment before interview shortlisting use an online College assessment for which you don't need to make any arrangements, as Christ's will arrange this for you automatically if you are selected for online interviews. These College assessments take place in late November and dates are given on the relevant subject page.
My Cambridge Application (MyCApp)
All applicants are also required to complete an additional questionnaire called My Cambridge Application. You can only do this after you have sent your UCAS application - the log-in details are emailed to you within 48 hours of your UCAS application submission, and you must submit your My Cambridge Application form by 23 October (18:00 UK time). There is guidance on the form itself and on the Cambridge Admissions website, as well as a helpdesk email address (applicationhelp@admin.cam.ac.uk) to contact if you have any questions. The most common problem is that the email containing the MyCApp log in details sometimes goes into people's junk / spam folder, so do check there first if the expected email hasn't arrived in your inbox within 48 hours.
If applying for an Organ Scholarship, check the Organ applications page for details and timing of the process.
 
Support for Christ's applicants: the current applicants section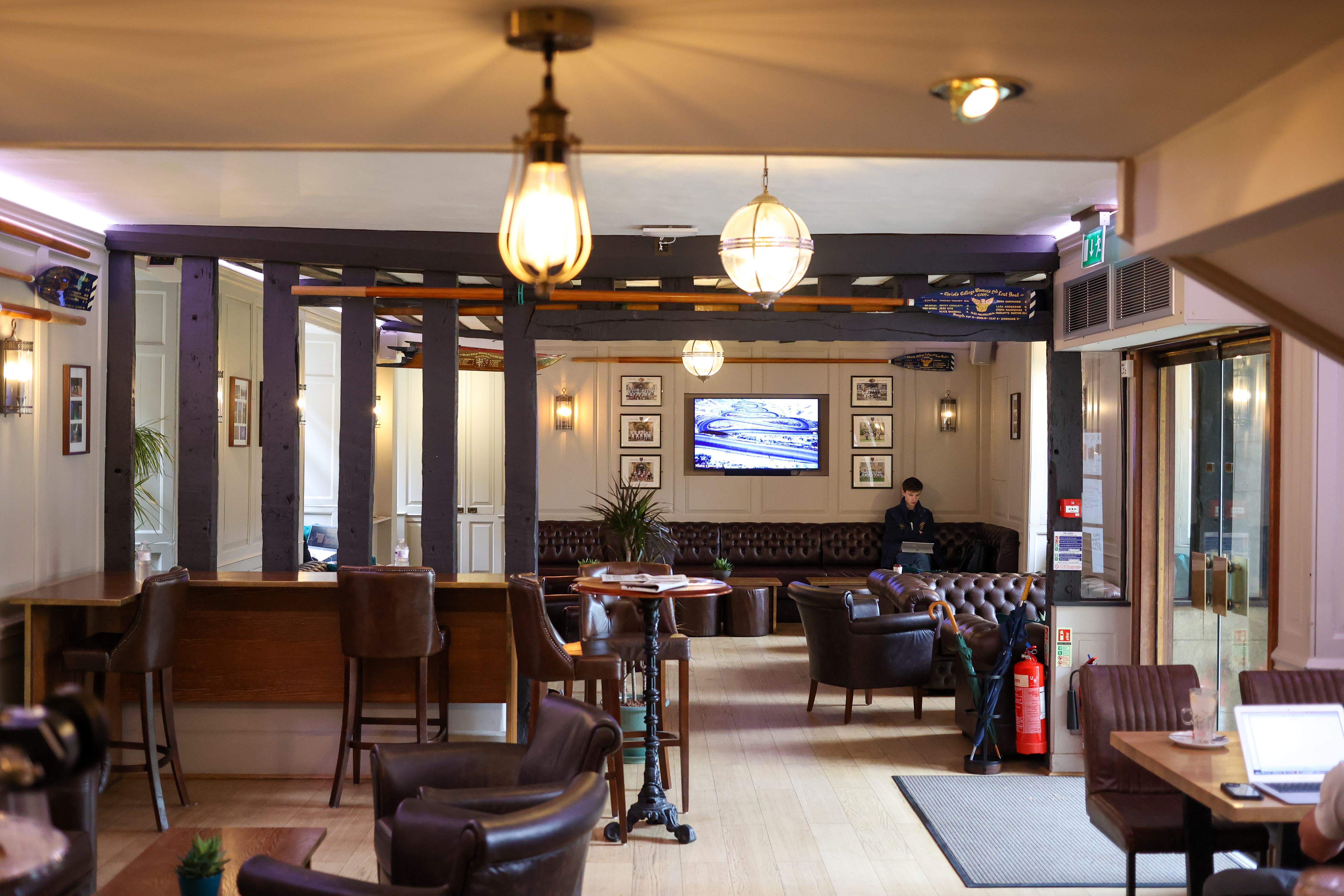 At Christ's we publish an open-access current applicants section for each year's applicants on 20 September. This section is designed to support you from when you have submitted your UCAS application through the entire admissions process.
We email all applicants at Christ's just after the 16 October UCAS application deadline to introduce ourselves and send you to the  section. This is called the Important Information for Applicants email, and it is normally sent at the end of 17 October. Introductions and explanations done, the current applicants section is then your first point of reference in October, November, December and January, since it provides details of what you need to do, sets out the arrangements and any requirements for each subject (e.g. any written work to send), answers common questions, and updates you so that you know when invitations to online interviews are sent out for individual subjects, for example. We update it most days, sometimes several times a day! 
As you can see in the overview above, there are a lot of parts to the admissions process, however in the current applicants section, we break the process down into a few chunks (stages) and tell you clearly what to focus on in which time period so that it doesn't feel too overwhelming.
Of course, if you have questions that are specific to your application, or you can't find a piece of information that you're looking for, you would then email us directly. Our email address is admissions@christs.cam.ac.uk, and we request that you start all of your emails (every single one!) with
Your name (exactly as you wrote it on your UCAS form, and with your surname in CAPITAL LETTERS), 
The course you have applied for (including 'Biological or Physical' if Natural Sciences),
Your UCAS number (with no dashes)
This helps us to process your query as quickly as possible so that we can get you the information you need.
There is also a very helpful Applicant Webinar Series run by the central Cambridge Admissions Office.
"I think if you take the application process step by step instead of viewing it as a whole, it's much less stressful."
Max, History

Information for specific students
Applying from a background with low participation in Higher Education
If you're the first in your family to apply to university, or if you go to a school / live in an area where not that many people apply to universities like Cambridge & Oxford. 
International applicants
(EU and overseas)
If you are applying from outside the UK (this is a whole section and includes additional application support for non-UK students)
Updates for EU students
Keeping you updated if you are from a Europen Union Country
Applicants from Scotland
Applying with Scottish Higher and Advanced Highers, our top-up bursary for students from Scotland and more.
Applicants from Northern Ireland
Applying from Northern Ireland, our top-up bursary for students from Northern Ireland and more.
Country pages
Currently available for students in Australia, Bulgaria, Cyprus, the Czech Republic, Denmark, Finland, France, Germany, Hong Kong, Hungary, Malaysia, New Zealand, Norway, Poland, Singapore, Slovakia, Sri Lanka and Sweden
Home educated students
For students who do not attend a school or sixth form college
Post-qualification applications
If you have already taken your A Levels, International Baccalaureate, Scottish Advanced Higher or equivalent qualifications.
Taking a gap year
If you will take a gap year between school and Cambridge.
UK care leavers
If you've you've spent time in local authority care in the UK.
Mature applicants
If you will be 21 or over when you start the Cambridge course.
Ethnic diversity
If you have concerns about studying at Cambridge these films with 

Courtney Daniella

may be helpful.
Applying from a university
If you will be a current student at a university when you apply.
If you already have a degree
If you already have already completed a university degree when you apply.
Extenuating Circumstances
If you have circumstances that have caused educational or home life disruption or disadvantage (this covers quite a wide range of things).
Disability / Specific Learning Difficulty / Long-term illness
If you have a disability, Specific Learning Difficulty, or long-term illness.
Organ Award applicants
If you are applying for an organ scholarship (music award).
Teachers and parents
If you are a teacher or a parent / guardian supporting an applicant.

Undergraduate admissions / Subjects at Christ's / How we use personal information