Tour of the East Coast of the USA, Summer 2009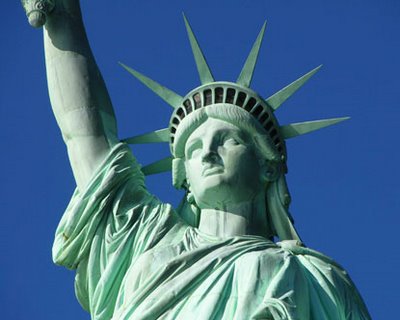 Edward Turnham, tour organizer, writes:
In June and July 2009, the College Choir gave a 19-day tour of the USA East Coast. We flew to Boston on Sunday 28th June, the day after singing Evensong to commemorate the 500th anniversary of the death of Lady Margaret Beaufort, and just two days after several singers had graduated with their BAs.

The tour did not immediately feel like a holiday; for one thing, the New England weather was resolutely miserable for all of the first week, and for another we had to perform three times in the first two days! We started with a one-hour appearance on Boston's WGBH radio station, which helped to draw big audiences to several of our early concerts. The first two evenings also saw two very successful concerts in Beverly and Wakefield, both medium-sized towns just to the north of Boston.
Right: Boston's Old State House
The weather did not dampen our spirits and we managed to take time out of our busy schedule to have a good look at Boston. For our next concert we revisited an old friend: the Cathedral of St. Paul in Burlington, Vermont, where the Choir has made enjoyable visits on previous tours. This year was no exception, and for the third concert in a row we performed to a full house. Our only regret was to have left ourselves little time to enjoy the sublime scenery and views over Lake Champlain and the Adirondack mountains.

One of the advantages of a choir tour over a normal holiday is the opportunity to make many strong friendships with those who organize our concerts and generously host our singers in their houses. The year the Choir made a special friend in Toby Twining, a well-known East Coast composer who helped set up our next concert, in Wolfeboro, New Hampshire. He did us the great favour of writing a piece, Eurydice's Letter, which we premiered at this concert and performed several more times during the tour. The complex harmonies and rhythms challenged the choir, but served to increase our satisfaction upon mastering this very fine work.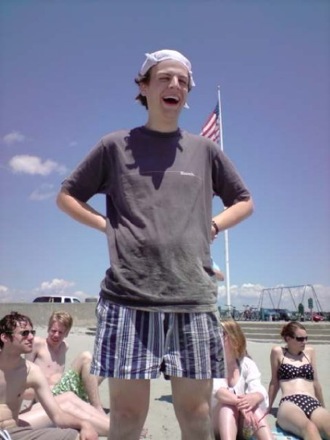 Fig. 3: the redcoats' beachwear was not of the latest fashion

Again, we would have wished to spend more than one night in this beautiful setting on the banks of Lake Winnepesaukee, but in the morning we were back on the coach, destined for the equally sought-after summer resort of Newport, Rhode Island. Thanks to the generosity of the Church of St. John the Evangelist, we Brits were able to lie low over the 4th July weekend and soak up some rays on the beach; the weather turned good just in time! The more cultured of the group wisely chose to explore some of the town's palatial 'summer cottages', built in the 19th century by some of America's richest families.

As a contender for the mantle of 'Most exclusive choir tour venue', Newport was quickly in for some competition from the wonderfully well-preserved island of Nantucket. 20 miles off Cape Cod, this port was once the capital of the world's whaling industry (as romanticized in Herman Melville's Moby Dick) before undergoing economic decline and finally reinventing itself as a summer colony. We were lucky enough to perform in one of Nantucket's best-known landmarks, the massive First Congregational Church, from whose spire we were able to see the neighbouring island of Martha's Vineyard and even the mainland. As well as another successful concert, we enjoyed two days of exploring the town's cobbled streets and quaint shops, and - yes - more time on the beach.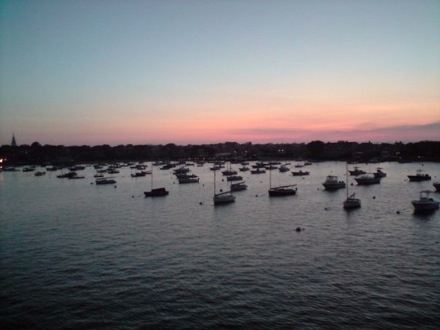 Our final stop in New England was Falmouth, back on the mainland of Cape Cod. We sang another concert to a packed church, and two of our singers were privileged to stay with the former Master of Christ's, Sir Hans Kornberg, in his nearby home.
We set off early the next morning on the long route towards New York City. But just before reaching it we attempted a sneaky foray into the military capital of the American Revolution: Morristown, New Jersey. We met with rather more success than 230 years ago, with a well-received concert in the excellent acoustic of St. Peter's Episcopal Church. (see review)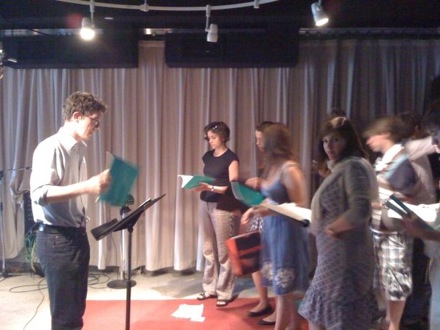 Right: Performing on WNYC radio

The next morning we finally reached Manhattan, where we had scheduled two days of sight-seeing. At least, that was the plan, before our timetable filled up with an appearance on WNYC radio, a drinks reception in Soho generously hosted by Cambridge in America, and our ensuing visit to a Koreatown karaoke bar. All were highly enjoyable, although the latter took many casualties - including several singers' dignity and one soprano's voice.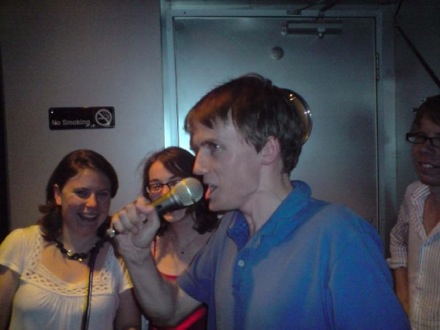 The stress of the Koreatown karaoke was the last straw for tour organizer Edward Turnham, who misused the audio equipment to vent an ill-tempered and occasionally foul-mouthed tirade at the choir, berating their slovenliness, personal hygiene and method of eating asparagus

Our New York visit ended on a very grand note, singing the Sunday morning Eucharist at the Cathedral of St. John the Divine. Performing Parry's I Was Glad in this 12-second acoustic was one of the musical highlights of the tour. After the service we departed the city quickly in order to perform a concert that evening at St. Peter's Episcopal Church, Philadelphia - one of the city's earliest churches. We were able to spend several hours the following day exploring Independence Hall - scene of the signing of the Declaration of Independence and the U.S. Constitution - and related sights.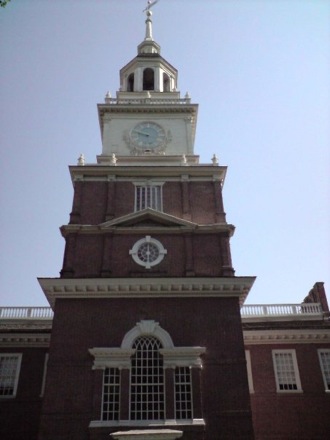 Left: Philadelphia's Independence Hall

That evening saw perhaps our finest concert of the tour, in nearby Wilmington, Delaware. Spurred on by the crowd of 400 filling Christ Church Christiana Hundred, the Choir's concentration was superb throughout, despite this being the ninth concert of a gruelling tour.

The end was now in sight as we headed to our final hosts in Arlington, Virginia. This location allowed us three days of sightseeing in Washington D.C. - not enough for those of us who revelled in the Smithsonian museums and art galleries along the Mall. Our first evening included Evensong at the National Cathedral - a fine building but a challenging acoustic - and an excellent southern-style barbecue organized by Cambridge alumni.

Our final performance of tour was given to our hosts at the Memorial Baptist Church, Arlington. But the tour was far from over; to complete it required the obligatory Decani versus Cantoris football match. An attempt was made to change the contest's format to a rounders match, but the premature fracturing of our frankly inadequate plastic bat sent a portent that we should not meddle with our ancient traditions. Thus we hastily arranged a replacement football contest, although by this time half the choir had wilted in the Washington heat. The match was fiercely contested, and ended in the first victory for Cantoris in living memory.

By the end of the tour, most of the Choir were thoroughly fatigued in voice and body, but few wanted it to end. The visit was a great success in terms of both music and enjoyment, and it was all due to the commitment of the choir, the great generosity of all those members of the churches at which we performed who organized our visits and put us up in their houses, and the help of the College and the alumni in America.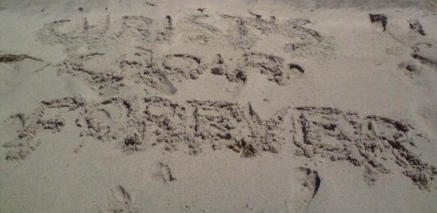 Performance Itinerary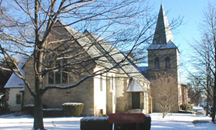 June 29: 7.30pm concert, St. Peter's Episcopal Church, 4 Ocean Street, Beverly, MA 01915.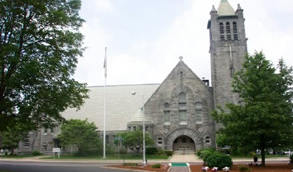 June 30: 7.30pm concert, First Parish Congregational Church,
One Church Street
, Wakefield, MA 01880
.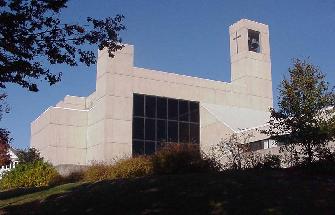 July 2: 7.30pm concert, Cathedral Church of St. Paul, 2 Cherry St, Burlington, VT 05401.
.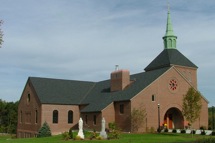 July 3: 7.30pm concert, Church of St. Katharine Drexel,
Hidden Springs Road
, Alton, NH 03809
.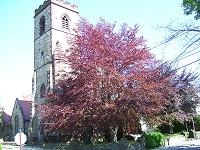 July 4-5: Liturgies at the Church of St. John the Evangelist, 61 Poplar St, Newport, RI 02840.
Saturday July 4: 6pm Evensong
Sunday July 5: 10am Sung Mass, 6pm Evensong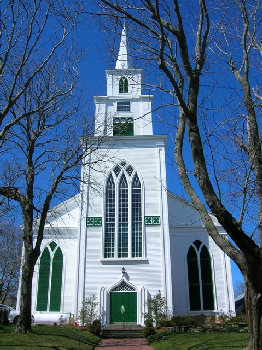 July 7: 7.30pm concert, First Congregational Church of Nantucket, 62 Centre St, Nantucket, MA 02554.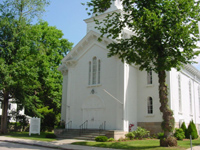 July 8: 8pm concert, First Congregational Church of Falmouth, 68 Main St, Falmouth, MA 02540.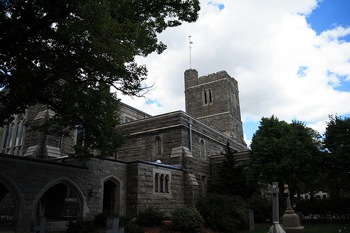 July 9, 7.30pm concert, St. Peter's Episcopal Church, 70 Maple Ave, Morristown, NJ 07960.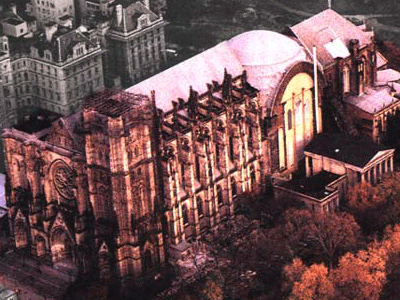 July 12: 11am Eucharist, Cathedral Church of St. John the Divine, NYC.
 Kodaly Missa Brevis

Parry I was glad

 Messiaen O sacrum convivium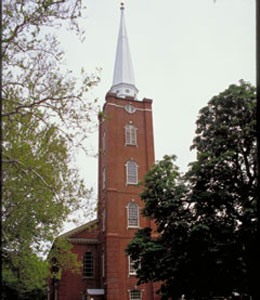 July 12: 8pm concert, St. Peter's Episcopal Church,
313 Pine Street
, Philadelphia, PA 19106.

July 13: 8pm concert, Christ Church Christiana Hundred, 505 E. Buck Road, Wilmington, DE 19807-051.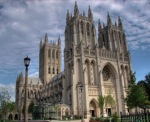 July 14: 5.30pm Evensong, Washington National Cathedral  
Introit: Shephard Holy is the true light
Canticles: Howells St. Paul's

Anthem: Elgar Give unto the Lord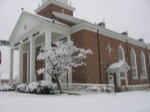 July 15: 8pm concert, Memorial Baptist Church, 3455 N Glebe Rd, Arlington, VA 22207.