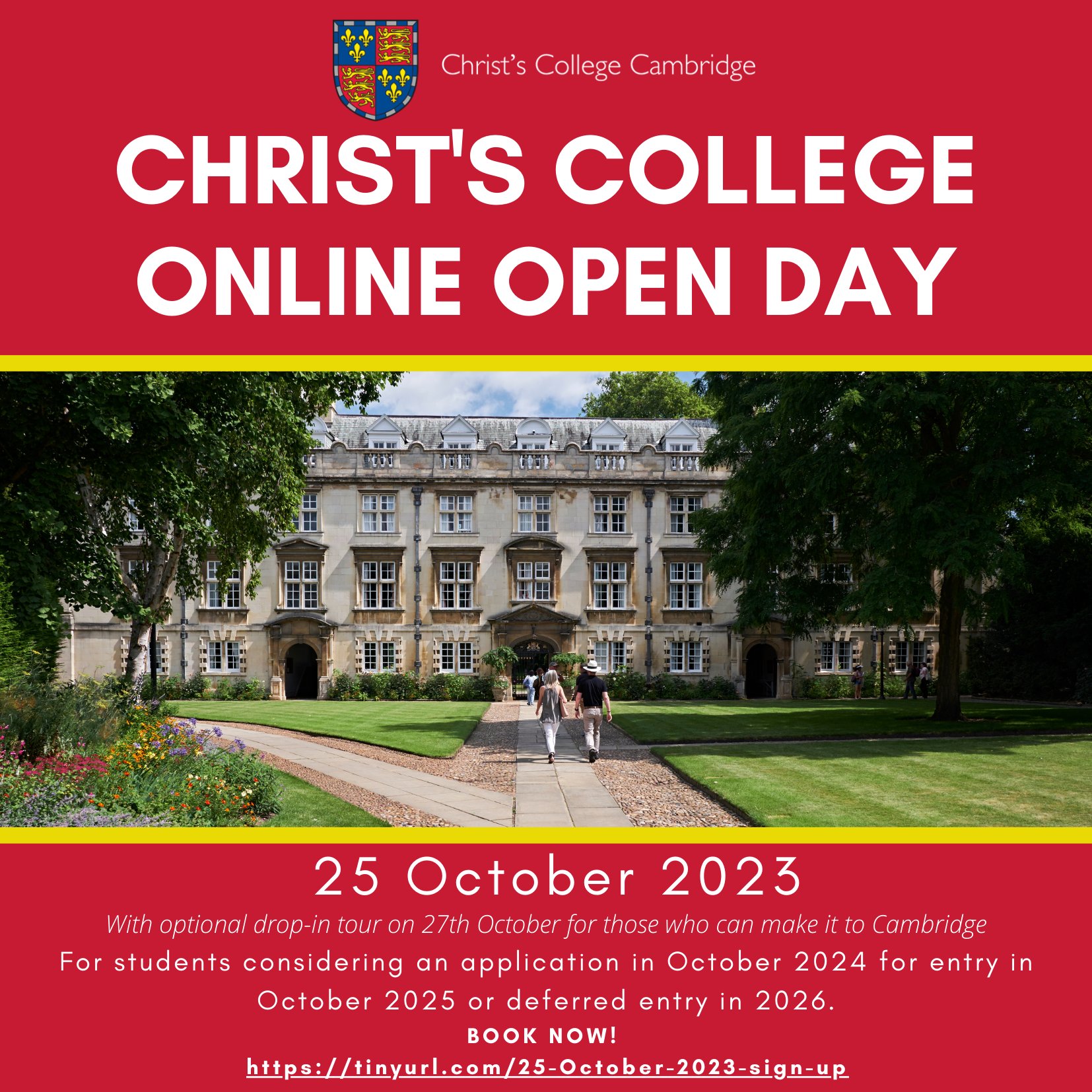 Why study Geography at Christ's?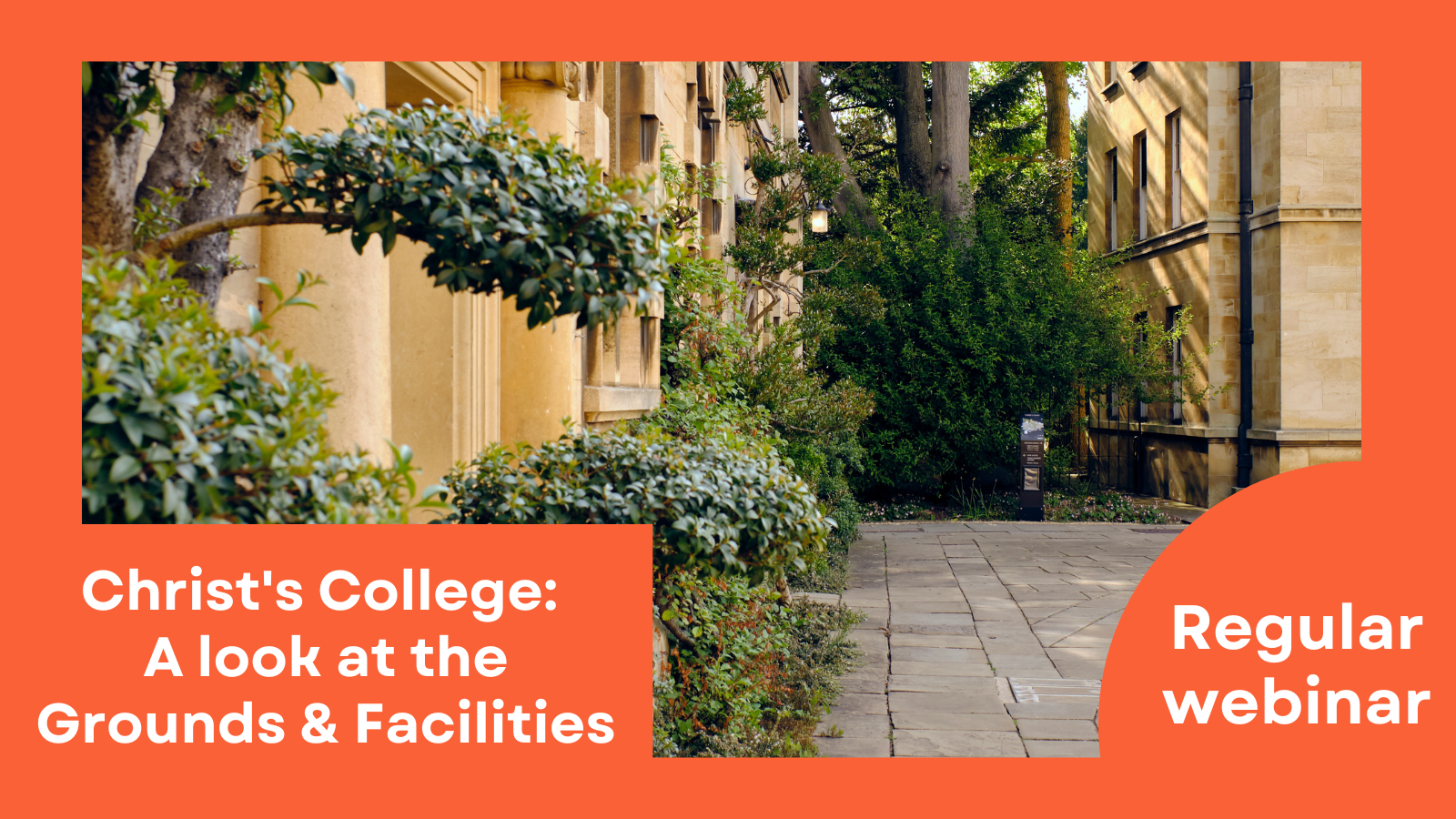 At Cambridge, the Department of Geography has over 40 academic staff and admits around 100 undergraduates every year, making it one of the largest single-honours courses in the UK. And it's just six minutes' walk away from Christ's.
Our graduates go on to further studies in areas such as Polar Studies and Climate Change, and professions including law, finance, international development, social anthropology and qualitative research.
 
Course structure and content
In Geography at Cambridge everyone starts off studying the same grounding in physical and human geography before specialising in later years.
The Geography course (or 'tripos') is a three-year degree. Please visit the University website for full details of the Geography course content and structure, including the course film. You will also find information on the Department of Geography page for prospective students. If you have further questions about course content, please contact undergraduate.enquiries@geog.cam.ac.uk.
Teaching
The course involves a wide range of lectures at the Department of Geography, practical classes, skills training and field courses. You have small-group teaching sessions – known as supervisions – organised by your Director of Studies at Christ's to provide personalised feedback on your work. Every week you usually write an essay for each supervision and attend lectures for the options you're taking.
Christ's currently has three Fellows in Geography – Dr Rebecca Dell who is the College's Director of Studies for Geography, Professor Sarah Radcliffe, and Professor Ash Amin, who also serves as Foreign Secretary at the British Academy. All three are academic staff in the Department of Geography.
What do our students think?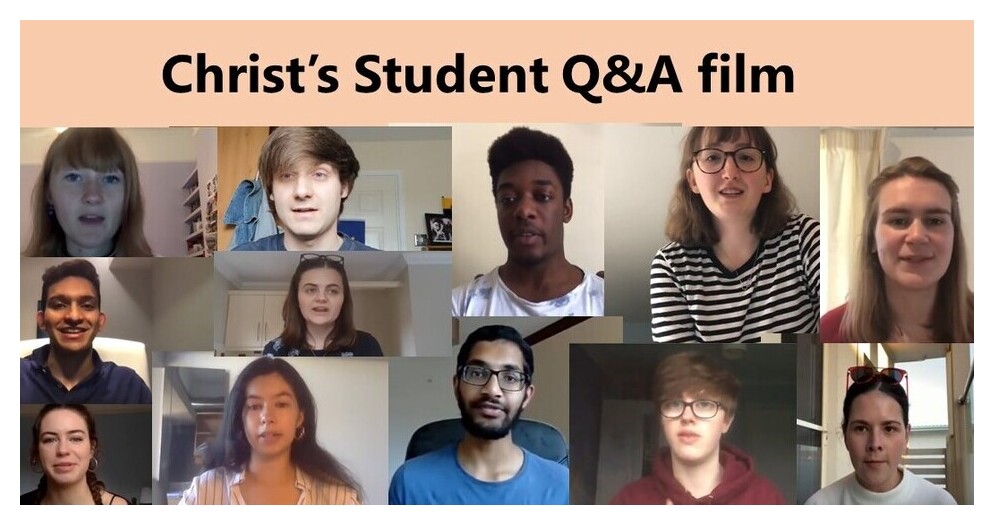 Read about the experiences of Immi, Rohan, Belinda, Elise and Pascual studying Geography at Christ's.
If you'd like to hear from other Christ's students, please watch the Christ's student Q&A film, and visit our Student Profiles page.
How to apply
Visit How to Apply for full details and a timeline of the application process. We welcome applicants from all backgrounds and school types, all over the world. If you're applying from outside the UK, please read our international students section.
News
If you are consideri

 

ng an application in October 2024 for October 2025 (or deferred Oct 26) entry, we recommend that you sign up for the next College Open Day, which will include an Geography subject meeting.
There is no Admissions Assessment for Geography. If you are applying this year, please see the current applicants section.

Subjects: what do you need?
Apart from A-level Geography (or equivalent) we don't require you to study any specific subjects. A Geography degree can be approached from an arts, sciences or social sciences background.
Written work
After we receive your application, we ask you to send us one piece of work that you feel accurately reflects your abilities and interests. This should be work you've done during the normal course of your studies and already marked by a teacher. We recommend you keep a copy for your own reference as we may discuss it at interview.
We publish full guidelines on written work in the Current Applicants section on 20 September each year.
Interviews
If we invite you for interviews, these usually take place in early December. At Christ's we continue do all of our interviews online, as we have done for the last three years. You can have your interviews either at home (most applicants do this) or at school (if easier). 
Those invited for interviews are normally interviewed for 35-50 minutes in total. At Christ's, we usually split the time into two interviews with academics in Geography; one with human geography specialists and the other with physical geography specialists.
We normally give you a short passage to prepare just before one of the interviews which you discuss during the following interview. Details will be in the invitation to interview.
Further, more general information about interviews (including two useful films) is available in the Cambridge interviews section, and it's worth also having a look at supervisions (short film here), as interviews are similar to what you do every week as a Cambridge student.
There is no written assessment to take for Geography at Christ's College.
Offers
At Christ's we don't have fixed quotas for places, so the number of students we admit in any year depends on the strengths of the applicants. In Geography we aim to admit around four students each year.
We define the terms of each offer individually, but for Geography our typical offer is
If you're taking another qualification, we expect you to be working at or close to the top of the mark range i.e.
Option Internationale du Baccalauréat: at least 17/20 overall, with 17 or 18 in relevant subjects including Geography
European Baccalaureate: at least 85% overall, with 9/10 in relevant subjects including Geography
You can look up other qualifications in the offer levels for other exam systems and international entry requirements, and if you are applying from outside the UK please read the Christ's international students section for further information and check the country pages.
If you will have finished school when you apply, please also read about post-qualification applications, taking a gap year, and, if relevant, applying from a university.
Helpful resources
Events (online / in person)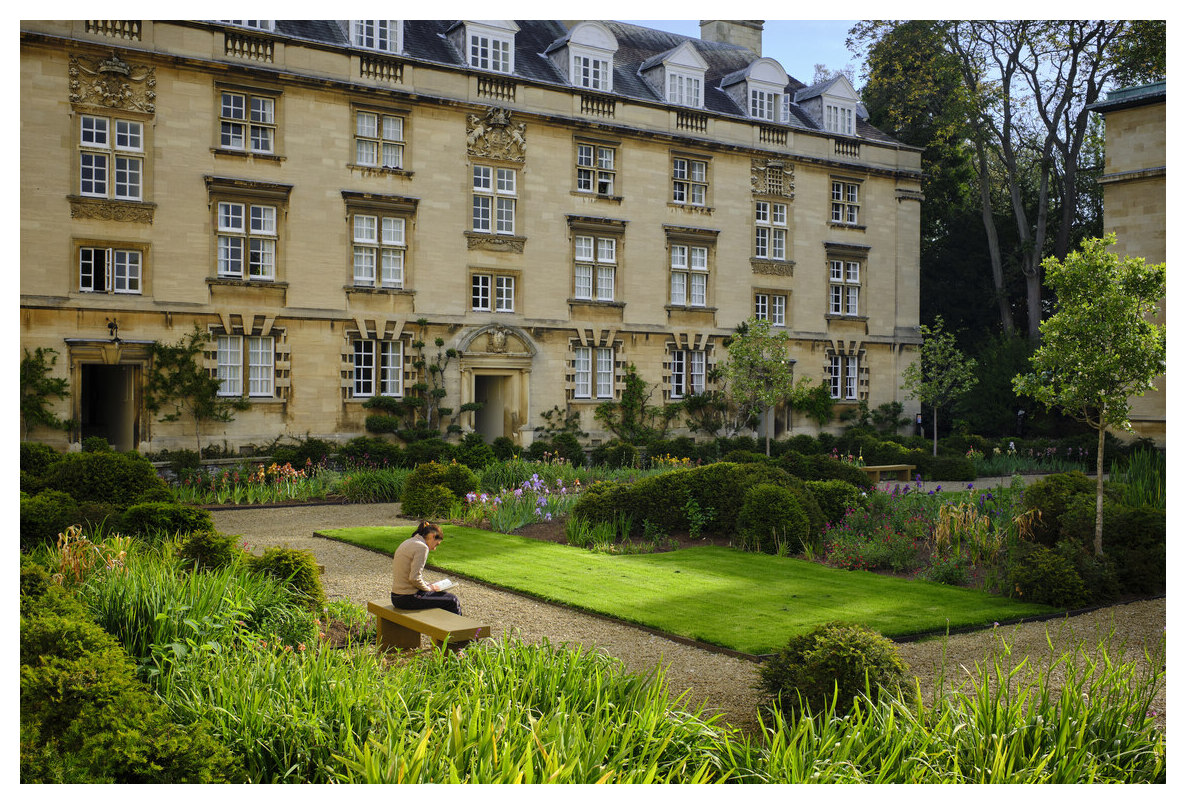 Our open days and events page advertises regular online opportunities as well as events you can attend in Cambridge. If you can, sign up for a College Open Day (our October, February and September events normally include a meeting with a subject specialist). Between February and August we run regular webinars:
Cambridge for Beginners
Subject Matters: The importance of post-16 subject choices (this one is also run Sept - Nov)
Christ's College: A look at the Grounds and Facilities
Personal Statements and preparing for an application
Further subject-specific opportunities you might wish to consider include Subject Masterclasses organised by Cambridge Admissions Office, and subject-specific talks in the July Cambridge Open Days. If you are a UK student from a background where there is little tradition of entry to Higher Education, you can apply to attend a Sutton Trust Summer School in Geography or to shadow a current undergraduate studying Geography via the Cambridge SU Shadowing Scheme (do be aware that there's a high proportion of applicants to places for both of these last two opportunities so please don't be discouraged if you don't get a place).
Need more information?
For a fuller picture of what the course involves, take a look at Undergraduate Geography admissions on the University website and visit the Department of Geography too.
If you can't find what you need, contact us at admissions@christs.cam.ac.uk and we'll do our best to help.
For further careers information see:
Back to the subject list / How to apply / Why choose Christ's