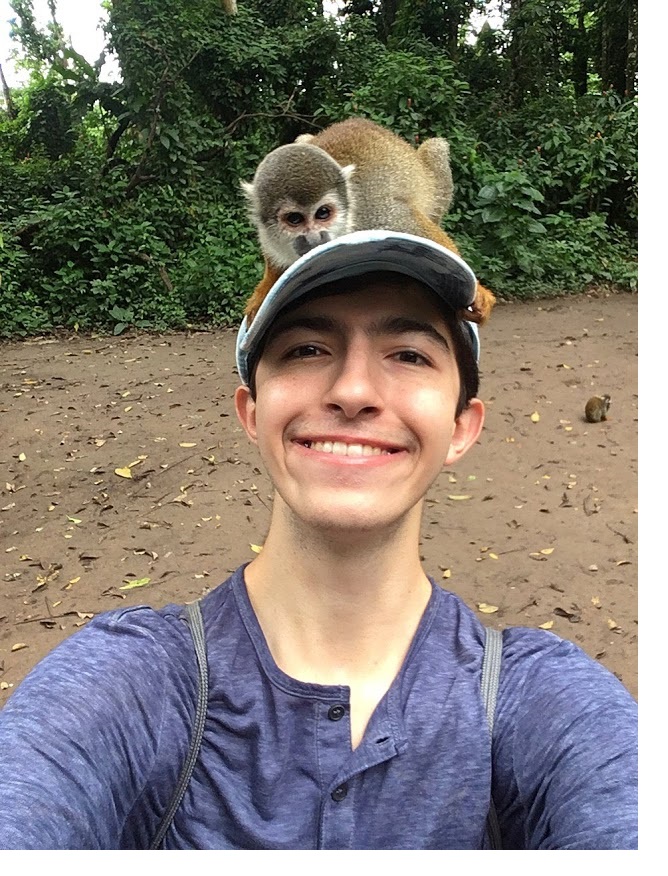 Pascual is from both Colombia and Washington, US, and wrote this after completing his first year of Geography here at Christ's College, Cambridge. At school, he took the International Baccalaureate, studying Geography, Economics and Spanish at Higher Level and Mathematics, Physics and English at Standard Level.
What attracted you to Geography?
I enjoy learning about anything and everything, so geography's broad knowledge base has always been extremely appealing to me. Very few courses transition from topics like economics and politics to volcanology and glaciation with such ease! Many geography professors also belong to other faculties, so students can compare the methodologies and knowledge bases of other subjects (like earth sciences, anthropology, etc.) to those of geography. I also find geography to be one of the most exciting disciplines because almost everything it covers is either visible in the physical environment or pertinent to current events, meaning that almost everything you learn as a geographer is directly applicable to numerous professions and interests.
I found that the geography course at Cambridge was unique in that it stressed the importance of maintaining a balance between physical and human geography. I have always leaned towards human geography but still maintain an interest in physical geography, so I was looking forward to doing a mix of both throughout the degree. The course also caters to different interests as second and third year students can choose to specialize in human geography or physical geography, or take modules relating to both.
" Very few courses transition from topics like economics and politics to volcanology and glaciation with such ease!"
Pascual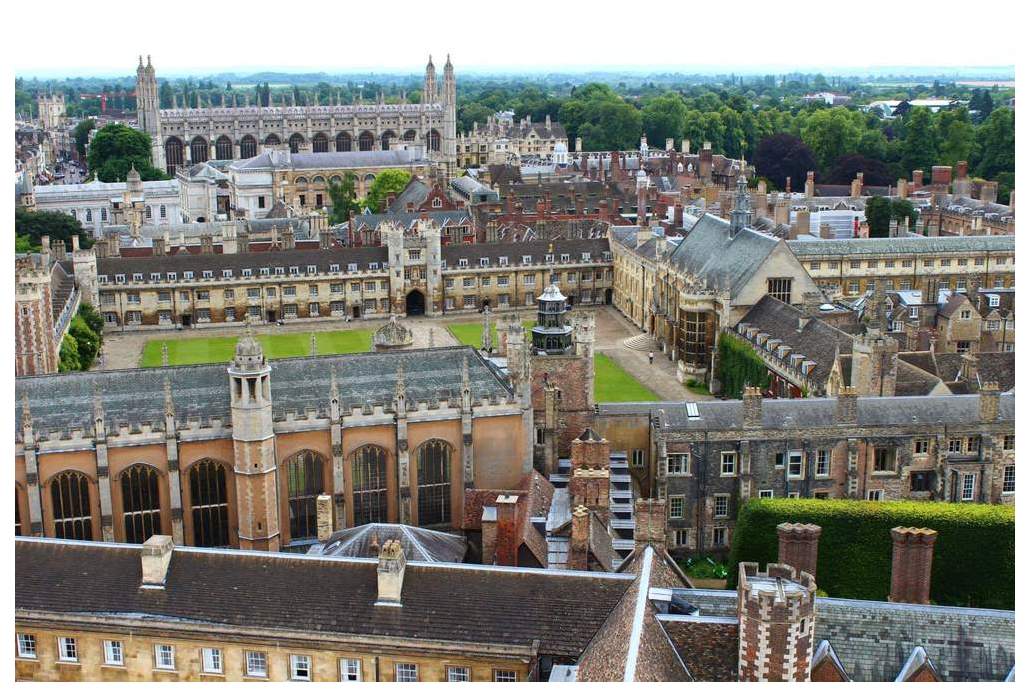 How did you choose your College?
I got an offer from Christ's through the pool system. This can happen if the College you apply to has a particularly strong set of applicants in your subject that year - if the College cannot offer you a place but thinks you're good enough to get a place at another College, they can offer you to other Colleges in the pool.
Luckily, I was not particularly attached to the College that I had originally applied to (as I had only visited it once, during my interview), and my most important concern was that the College was central and close to the geography faculty. As such, I was more than happy when I got an offer from such a well-situated College!
How did you find the application process?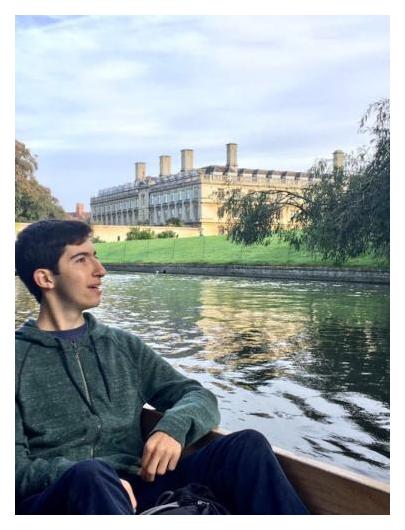 The application process was long but rewarding. Since Cambridge applicants must complete an additional application form beyond the UCAS application and partake in a skills exam and an interview, I had plenty of time to reflect on whether I wanted to study geography and if Cambridge was the right university for me. The interview was an especially rewarding experience: despite the anxiety that it might incur, I got to have fascinating discussions about geography that broadened my perception of what a geography degree might involve.
Living in the USA made the application process a bit more complicated than usual, though there's information about that in the international students section. I was lucky in that my school had experience sending applications to Oxbridge, so I had plenty of help from counsellors and alumni. Further, I had the chance to conduct my interview through Skype in New York, but I decided to travel to Cambridge instead to visit the College that I originally applied to.
 
What advice would you give sixth formers considering Geography?
Try to learn about geography beyond the classroom. Geography is one of the most global and pertinent subjects out there, so you can find it just about anywhere, from your surrounding landscape to the evening news. This will help you think about most things from a geographic point of view (for instance, considering space and place) and to demonstrate your passion for the subject throughout the application process!
"Geography is one of the most global and pertinent subjects out there, so you can find it just about anywhere, from your surrounding landscape to the evening news."
Pascual
Are there any particular resources that you'd recommend?
The best resource is the internet. There are numerous newspapers and thinktanks that publish geographically-oriented pieces for free such as The Guardian and the Eurasia Group, whilst National Geographic and The Economist provide excellent paid content.
There is no definitive geography reading list but two of my favourite geographical books are Prisoners of Geography by Tim Marshall (a primer on contemporary geopolitics) and Nature's Metropolis by William Cronon (an economic and environmental history of Chicago).
What papers did you study this year?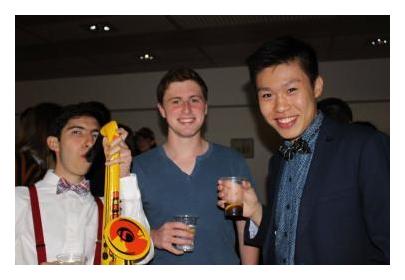 All first-year geographers study a paper on human geography and another on physical geography, both with 6-7 sub-papers. These cover topics from historical geography and sustainable development to volcanism and biogeography. Additionally, there are numerous additional courses that introduce students to skills in field research, statistics, GIS (Geographic Information Systems), and other topics.
During Michaelmas and Lent terms (the first two terms) I had about 1-2 lectures every day and around two supervisions per week, usually involving an essay or some other form of written work. Additionally, I had at least one skills class every week culminating with a large piece of coursework due at the end of the term. I had almost no classes during Easter term (due to exam revision) although I did have to hand in a couple of assignments.
 
What was the most interesting thing that you worked on this year?
Although I wrote lots of fascinating essays throughout the year, my favourite piece of work was a geopolitical analysis of Donald Trump's world view. I loved comparing his speeches and rallies to classic and modern geopolitical pieces, and realizing that what I learned in class could be applied to current events was especially rewarding.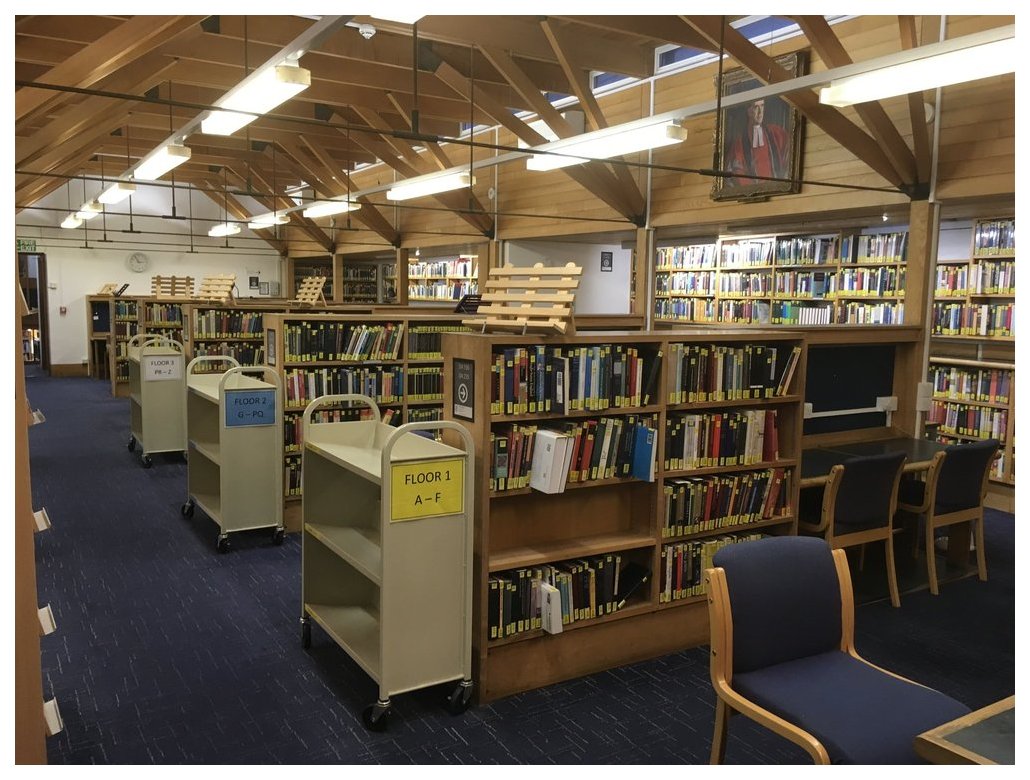 Where do you typically like to work?
I alternate between the College library and my room. The Christ's library is well lit and cosy, especially during the winter months when it gets cold and dark outside. The College library also contains most of the books you will need to read for the degree bar a few that are only available in the geography library or online. Whenever I am tired or do not feel like walking to the library, I would work in my room.
 
What have you most enjoyed so far about your time at Christ's?
The people! Everyone I have met at Christ's has been welcoming, friendly, and very smart. Most of my friends are from Christ's, and I feel like every time I sit down in the College cafeteria for dinner I end up learning something new by talking with other students.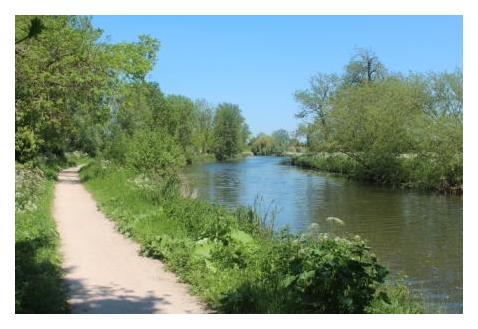 What do you do when you're not working?
I like to run around Cambridge – the terrain is flat and there are plenty of beautiful sights around town.
I also play in two bands (I play the bass guitar) and attend plenty of seminars, most of them hosted by the Cambridge University Geographical Society (CUGS) and the Cambridge Geopolitcs Forum.
My family is from Colombia but my parents live in the United States, so I tend to go to either place during vacations. I have also tried to make the most of my residence in the UK to visit other parts of Europe like France and Poland. I have spent my long vacation working at an NGO in Washington DC.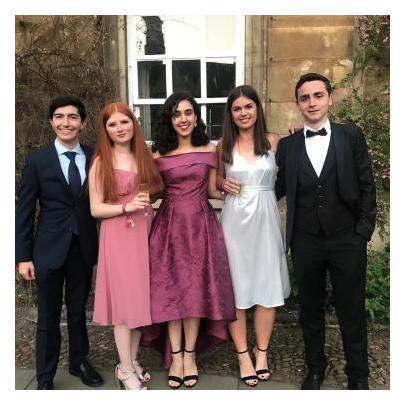 What are you most looking forward to in the coming years?
I will be taking the following courses next year: "Austerity and Affluence", "Development Theories, Policies, and Practices", and "Biogeography". I picked this mix because I am most interested in human geography but want to continue learning about physical geography to some extent. Being from a developing country with extraordinary natural diversity also made me particularly interested in the two latter papers.
Beyond the papers, I am looking forward to working on my dissertation. I have been thinking of writing my dissertation in Colombia – probably about indigenous rights or the current Venezuelan migrant crisis – so I am thrilled to finally put what I have learned into practice!
 
September 2018
Please be aware if you're considering an application that our student writers describe their experiences. Although the majority of the information stays the same, some details may change from year to year. Do read the student profiles in combination with our undergraduate admissions pages for full information.
Back to Student profiles page / Geography at Christ's  / Next: Immi's profile