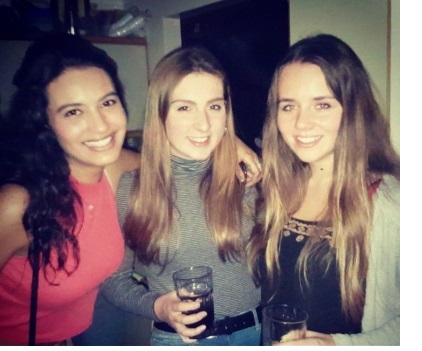 Anna is from Oldham in Greater Manchester (North West England), and wrote this at the end of her fourth year studying Medicine here at Christ's College, Cambridge. At school, Anna did A-Levels in Maths, Biology, Chemistry and Physics.
What aspects of your course attracted you to it specifically?
Medicine at Cambridge is split into three undergraduate pre-clinical years studying for a BA degree, and three graduate clinical years, during which you study for BAs in Medicine and Surgery. This is different to most other medical schools, which tend to take either an integrated or problem-based learning approach. If you're someone who likes to have a good grasp of the theory before applying this in practical situations; the Cambridge medical course may be well-suited to you.
What do you think of the collegiate system in general?
The College system is nice, as it allows you to make friends with students studying other subjects within your College. This allows you to meet students with similar interests to you outside of just academic subjects. Clubs and societies at College level are often more relaxed and low-commitment than university-wide ones! I didn't spend a lot of time at other Colleges during term time in my undergraduate years -  however, this is complete personal preference.
What do you like about Christ's?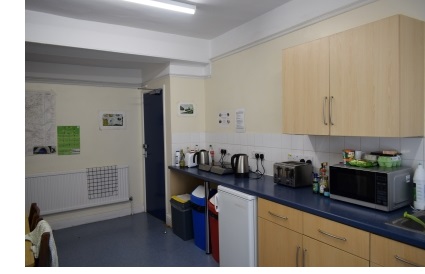 I applied to Christ's because I looked around on one of the Cambridge Open Days and thought the atmosphere was nice. I knew I wanted to apply to a medium-size College, and Christ's was a reasonable size with around 120 undergraduates per year. Living in College is really nice and Christ's is very convenient in terms of its central location. My only gripe was the kitchens, which rarely have ovens in them, but this seems to be a Cambridge-wide thing, rather than an issue with just Christ's.
Your accommodation in first year is allocated according to your preferences for the size, cost, and bathroom arrangements of your room. In second year, everyone is put into a ballot and then we pick rooms in that order. In third year, the order of the ballot reverses. Having different staircases and blocks throughout College means that the accommodation feels a bit more homey as it is split up into smaller groups where you can get to know people. In second and third year it also means you can live close to your friends, which is really nice.
"Living in College is really nice and Christ's is very convenient in terms of its central location."
Anna
Have you received any particular support from College?
Christ's provides financial support to students in many different forms, such as book grants, travel grants and also sporting awards. People are nominated for sporting awards by their clubs (e.g. the football team, Christ's Boat Club) in Easter term (the third and final term of the year),  and then the awards are presented after exams in May Week. As a medical student, I was given a book grant in my first year. However, I didn't actually need to use this as I just borrowed the books from the College library. The librarians are really friendly and helpful, and can usually order in any books you need.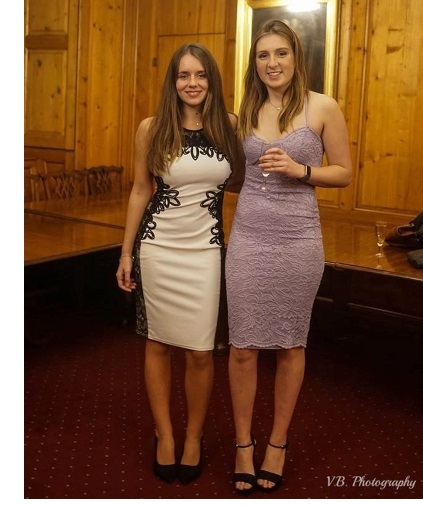 How did you find the application process?
I found the interviews quite difficult to prepare for. My main advice would be to not be afraid to say that you don't understand the question, or that you're not sure of the answer. They aren't going to ask you questions where the answer is straightforward, as they're interested in how you work through difficult  problems. Don't be afraid to speak your thought process out loud. My interviewers were really nice, and interviewers in general really put a lot of effort into getting the most out of you. They are also aware that it's probably your first interview, and they know you'll be nervous. 
I'd also advise reading around your subject in areas that interest you – definitely don't read a book just because everyone else who applies for medicine reads it. Also remember that it isn't a competition to see who has read the most books.
Like all students applying for Medicine at Cambridge, I did the BMAT pre-interview admissions assessment. In terms of preparing for that, there are a lot of past papers and resources online and you can also buy some books with techniques and example questions. I found the past papers online particularly helpful.
What was your first week at Cambridge like?
Before arriving at Cambridge I was worried that I would be the only Northerner from a state school, and that I wouldn't fit in! Thankfully, this didn't turn out to be the case and everyone was very friendly and welcoming.
We were given lots of opportunities to socialise and meet other freshers at College, both in Freshers' Week and throughout the first term (Michaelmas). Christ's also tries to put you in accommodation near other freshers in your first year, which helps. My neighbour from first year is now one of my best friends! We also had 'college families', where people in the year above (your 'college parents') take you under their wing and can answer any questions you may have.
"Before arriving at Cambridge I was worried that I would be the only Northerner from a state school, and that I wouldn't fit in! Thankfully, this didn't turn out to be the case and everyone was very friendly and welcoming."
Anna
How does your teaching work?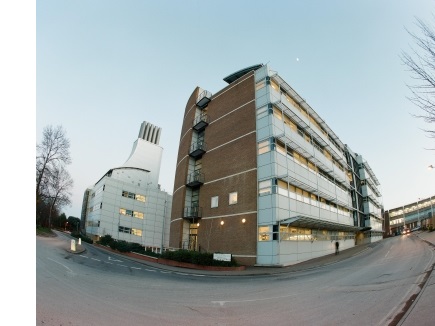 In first year, we had three main subjects, for which we would have one supervision per subject, per week. For Medicine, there are a lot of lectures and practical classes, which will take up most of your day between 9-5. Most of the teaching happens in lectures. The supervisions, usually held in Christ's or at other Colleges depending on the supervisor, are more aimed at reinforcing the concepts learned in lectures, rather than broadening your wider understanding of medicine.
In my first year, I really enjoyed the anatomy teaching in the dissection room. It was a very hands-on way to learn anatomy and it has really stuck with me since. I also found that I particularly liked the more clinically oriented aspects of the undergraduate course.
What are the best and hardest things about your course?
Medicine is a difficult course, with a lot of contact hours. However, you do get excellent teaching and believe it or not, some of it does actually come in handy for the future! The Director of Studies for Medicine at Christ's, Dr Andrew Stewart, has been through the medicine course at Christ's and knows the course inside-out which is really helpful. Finding the motivation to go to the library after a full day of lectures and practical's can be challenging sometimes. It's important to also remember to make time for yourself which can be difficult when you have work due. I would say finding a good work-life balance is the most difficult part of first year, but once you've cracked this, everything becomes a lot easier.
"Medicine is a difficult course, with a lot of contact hours. However, you get excellent teaching!"
Anna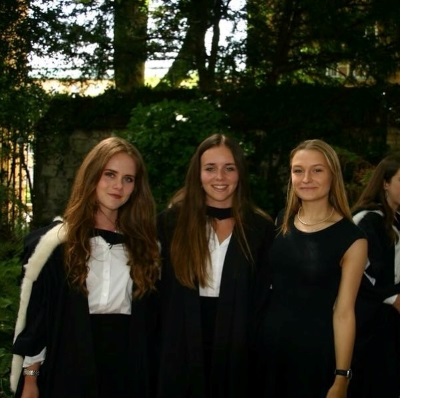 How did you manage your workload at undergraduate level?
I think that this is one of the most difficult things to do in first year. Just remember that there are only so many hours in the day, and if you're sat in the library but not being productive, it might be time to finish work for the day and do something else!
What's it like to study a degree longer than the standard three-year undergraduate course?
It was a shame to see a lot of my friends leave after doing their undergrad and masters degrees. However, I had some medic friends at other Colleges who I already knew from my undergraduate years. I also met many more medics from other Colleges while on placement this year, and have developed really good friendships with them since.
This year, I and a friend who also does medicine shared a house close to the hospital, together with a couple of older medics from Christ's. Living outside of College is definitely a change and it's great to have a fully functioning kitchen instead of the gyp rooms we have in College.
Has what you do in your spare time changed during the course of your degree?
I think the change in how my degree is structured has changed what I tend to do in my spare time a little. I used to go swimming quite a lot in my undergraduate years – during first and second term, Christ's Swimming Club hires out a lane of the pool at the local gym (five minutes' walk from College) once a week, so students can go and swim for free! I took up climbing this year as it's a bit less time consuming than going swimming. I definitely don't have enough time to play the piano as much as I would like anymore, which is a bit of a shame.
How do you spend your holidays?
I always go home at the end of term, especially because I would never go home mid-term as it's a bit too far to travel. With that said, not many students go home mid-term, regardless of how close "home" is to Cambridge. Terms at Cambridge are only eight weeks long, which means it's quite full-on when you're actually in Cambridge. However, there's then time to recuperate during the holidays, which between terms are usually five or six weeks long. The long holidays also work well if you want to go travelling (especially over the "Long Vacation" in summer, which is three months long)!
 
July 2019
Please be aware if you're considering an application that our student writers describe their experiences. Although the majority of the information stays the same, some details may change from year to year. Do read the student profiles in combination with our undergraduate admissions pages for full information.
Back to Student profiles page / Medicine at Christ's / Next: Kieran's profile