Mira is from Mumbai, India where she did the International Baccalaureate. She wrote this shortly after graduating from Christ's College, Cambridge, having studied Education.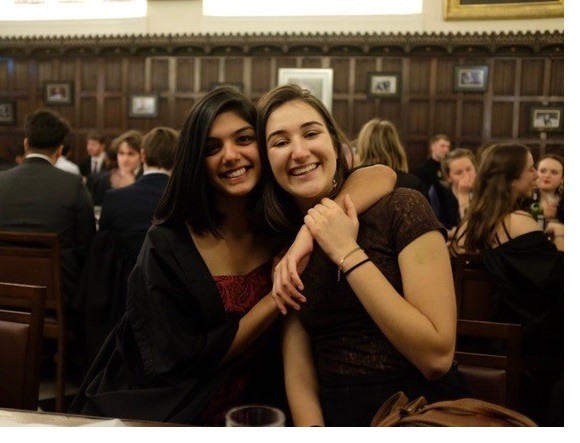 How easy did you find it to choose a university course?
It was tricky because I was interested in so many different things, and I remember that committing to one narrow subject for three years seemed daunting. I hadn't considered Cambridge at all, and was planning to study something entirely different, until I came across the Cambridge Education course (or 'Tripos' as they call it here). From then on I was so set on Education at Cambridge, that the hardest part was finding Education courses at other universities (for back-up options) that matched up to the Cambridge course!
The Cambridge Education course appealed to me because it caters perfectly to students with a wide range of interests without feeling aimless. It allows us to consider important areas such as Sociology throughout, as well as niche papers on more specific topics. Education at Cambridge is very distinctly a non-teaching course, unlike many other university 'Education' courses. While much of the first year and part of the second year felt (to me) quite UK-centric in focus, overall the course allows a lot of independent exploration of other contexts, and encourages comparative, international thinking.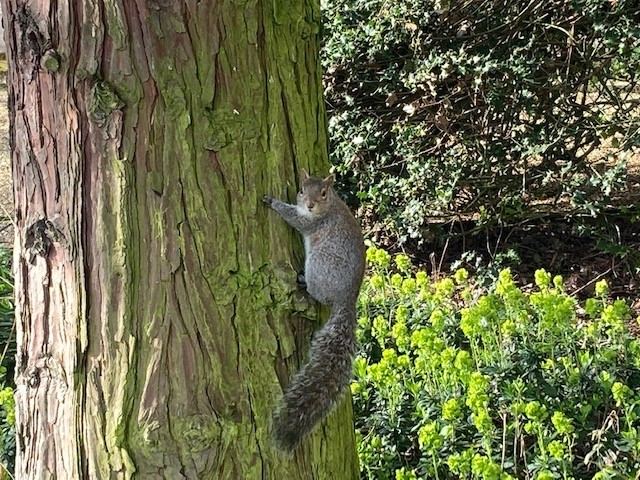 How did you come to choose Christ's College?
I did a lot of research on Cambridge Colleges; I wanted a College that was old, not too big, and not too small. I was also really attracted by the Visual Arts scene and the swimming pool.
I loved the size, the friendliness, and how tucked away/unassuming Christ's is from the outside. Even when some students moved into accommodation in Jesus Lane in second year, they were never far from College, unlike housing for some other Colleges. My friends from other Colleges are always pleasantly surprised by the beautiful Fellows' Garden in Christ's. I didn't use the swimming pool as much as I thought I would, but it's a nice space, especially in Easter term.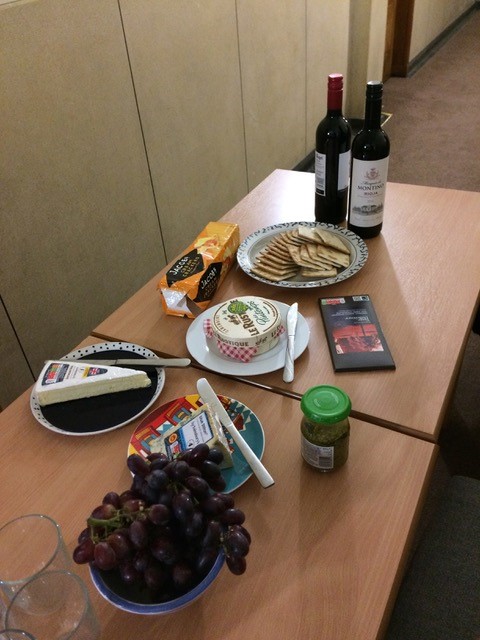 What advice would you give sixth formers considering Education?
Don't be intimidated by choosing a course that you haven't studied directly at school. The fact that the Education course is so broad and difficult to pin down/define is perhaps it's biggest advantage, because it opens up the opportunity for you to demonstrate how you connect Education with different aspects of your personal interests and academic life.
I read a real mixture of books in preparation for the course, and I chose them largely based on my interests. One was about low-cost private schooling in a few countries including India, another about Creativity, and some about languages and linguistics. Choose books that you won't mind reading, because you need to be able to write and talk about them with genuine interest, and be able to link them to your personal knowledge and experiences to show that you engaged with them.
 
How did you approach life as an international student?
Skype time was really important! I also got into making some of my favourite comfort food in the gyp rooms (what we call the small kitchens in the accommodation), and I experimented each term with what food I wanted to bring from home. Some home-roasted and ground cumin and coriander ended up being the favourites. It helps a lot to talk to friends from other cultures too – one of my best friends in Christ's is Swedish Persian, because she and I both had international cultures and upbringings with similarities, and had a lot we wanted to learn from each other. My English friends loved hearing about new places/ideas/food/experiences and I learned a lot about myself through their questions and through talking to them, and equally about English culture. 
What was being in the final year of the course like?
I found the final year to be much calmer than first year. I had far fewer classes and contact hours, and nearly everything was entirely self-directed. In first and second year, a lot of the work is driven by deadlines with supervisors, and there is a greater workload of individual pieces to hand in. In contrast, this year I chose my essays, I didn't have the same supervisors all year (the supervisor changed with the lecture/topic so that I worked with the relevant specialists), I decided for myself when to write the essays and when I was ready to have a supervision, and I set my own deadlines with my supervisors for the Research and Investigation (dissertation) and my coursework. This was tricky to manage, as it would be easy to spend ages 'perfecting' an essay instead of keeping a tight rolling system, so that took me a term to figure out. I had to set strict deadlines with myself to do reading for 2-3 days, dedicate a solid hour or two to planning, and then write in a few hours/a day. I set ambitious deadlines for my Research and Investigation dissertation with my supervisor; I didn't manage to meet them but it meant that I got enough of a head start to allow time for thoroughly reworking and refining things in the Easter holidays.
Overall, with it's greater independence, this final year was my most enjoyable year, as I got to choose all my papers, to choose my coursework and Research and Investigation topic, and I to really spend my time delving into the areas that interested me the most. My supervision essays, the Research and Investigation dissertation, and the coursework pieces were some of the most enjoyable and rewarding pieces of work I did in the degree.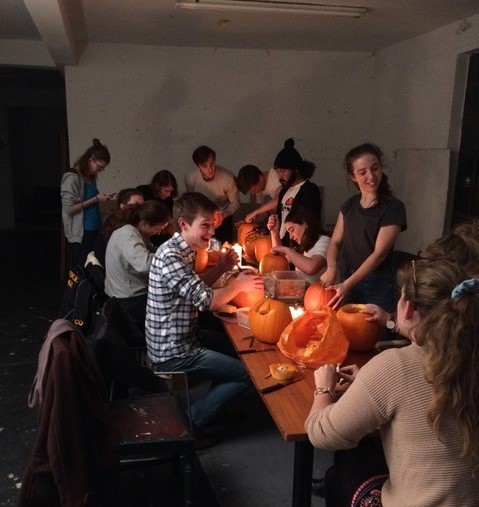 Have you been able to manage a reasonable balance of work and social life?
In first and second year I tried to do a lot of 'proper' extra-curricular activities, joining clubs and societies which, combined with a higher workload, meant I probably tired myself out more than I should have. I did quite a mixture, including something well-established (rowing for Christ's), course-related (editing the Cambridge University International Development Society magazine), casual (the Christ's pantomime), scary for me (playing in the Christ's jazz band), new (a few friends and I founded the Art Society and our Art & Chill sessions now have several similar versions across the university), and something institutional (Welfare Officer in the Christ's JCR, through which I got to participate in governing body meetings and be more a part of the College). That said, I don't regret any of the activities I chose to do, and I would do them again any day. In third year I let all my formal commitments end, though I still took part in College life, meeting with friends and relaxing in College etc.; at first it felt strange but I think that having free / more flexible time was extremely beneficial for my work, my happiness, and making the most of my final year.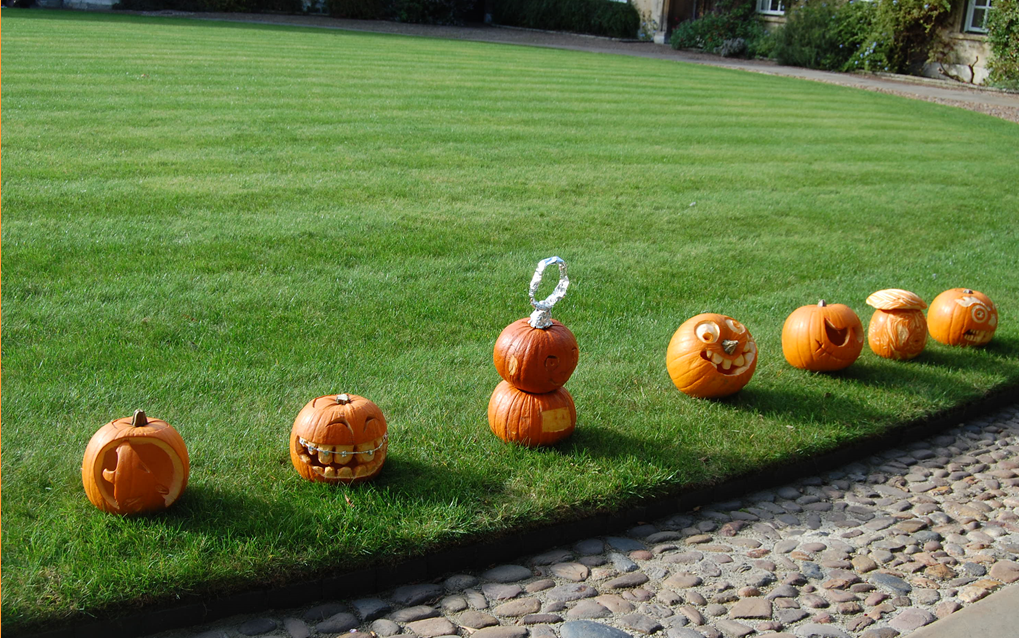 How did you approach exam revision?
In the first two years most of us tried to learn our Education essays by heart, which could be hit-and-miss and generally ensured 2.1 answers. In third year I found myself stressing about finding the 'perfect' argument or the crux of the issue, which only impeded revision, so I chose instead to get in-depth with my reading, opinions, and understanding of the topic, so that I could go into the exam and determine my approach according to the question, and the majority of the essays ended up receiving firsts! I personally didn't prepare backup essays because I preferred choosing to study fewer but more thoroughly; that said I know people who prepared back-ups and it worked well for them. I definitely relaxed, slept, and took more time off to enjoy the sunshine, friends, and sports in third year, and I'd recommend that! In all three years, exams came and went and the world didn't come to an end :)
What have you most enjoyed about your time at Christ's?
I like running into people on the pathways in Christ's, and having everyone's rooms so close by. The frequency of formals (served meals in our medieval hall) also meant that it was easy to organise one for a birthday or a small dinner with friends to unwind. This year I lived in Staircase 2, New Court. It was much smaller than my room in Y (Third Court) last year, but I was happy with my choice. I wanted to be with my neighbour and she was wonderful to have around; I liked having my own bathroom, a spacious kitchen, lots of sunlight, and I made good use of the balcony throughout Easter term.
My favourite spot in College is probably the chapel, I am neither Christian nor religious, but I have had some of my loveliest evenings there watching my friends sing in the choir, or participating in or watching concerts and recitals. It's a beautiful, serene setting and I am always left in awe of all the talented musicians Christ's has.
 
Did you receive any particular support from College during your degree?
The nurse Julie and my Tutor were very helpful when I was ill, and my Tutor was really supportive when our lectures and supervisions were disrupted during the strikes.
 
What did you do for May Week?
I attended the Christ's May Ball, which was my first ball and it was a great way to celebrate the end of the degree. I spent the rest of the week meeting friends, being outside, and enjoying picnics in Grantchester.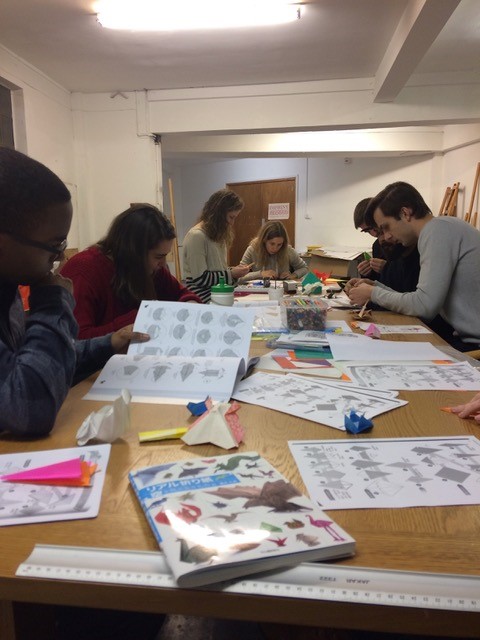 Looking back over your time at Cambridge, what do you feel like you have gained from being here?
I have become a lot more independent in terms of my decision-making and confidence in myself to choose what I do. I have also become more alright with making mistakes, with not striving for perfection all the time, and instead prioritising my physical and mental health, the people I care about, and approaching my work life with balance (which has done a world of good for my work too!).
My fondest memories are probably concerts in College chapels, tea with my friends in Y corridor, Art & Chill sessions, time at the Education Faculty (one of the best, if not the best, faculties/spaces/libraries in Cambridge!), walks and runs by the river, theatre in College and at the ADC (a Cambridge theatre), dancing at Open Decks, cooking with friends in Christ's and other Colleges, and going to Grantchester (with friends or alone to clear my head).
 
What will you miss most about Christ's?
My friends, of course, but especially others in Christ's, because I won't be in touch with them as much. The Porters, the Tutorial Office, Mark the Chaplain, the Master Jane Stapleton, the bedders, the gardeners, and the staff in Catering, Admissions, Accounts, and many other offices made daily interactions and life in College easier and brighter :)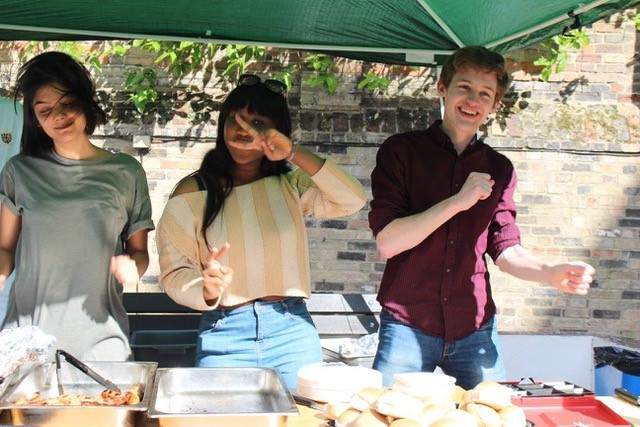 Do you have any plans for what you'll do after graduation?
I am going to start working as an Education Specialist in an Education research and consulting company in New Delhi. A few friends are doing a Master's degree or a PGCE (teacher training), one is doing Teach First, one is taking a year out to volunteer, and many are taking a couple of months to take a breather and apply for jobs.
There is some support in the Education Faculty for careers related to Education – they have events for teaching, Teach First, and doing a Master's, for example. Otherwise the career search is more general and the University Careers Service has support for a much wider range of careers, including those that are less obviously related to Education. This can be stressful, but it also makes sense given the diversity of the subject and career options.
September 2018
Please be aware if you're considering an application that our student writers describe their experiences. Although the majority of the information stays the same, some details may change from year to year. Do read the student profiles in combination with our undergraduate admissions pages for full information.
 
Back to Student profiles page / Education at Christ's / Next: Mikkeline's profile