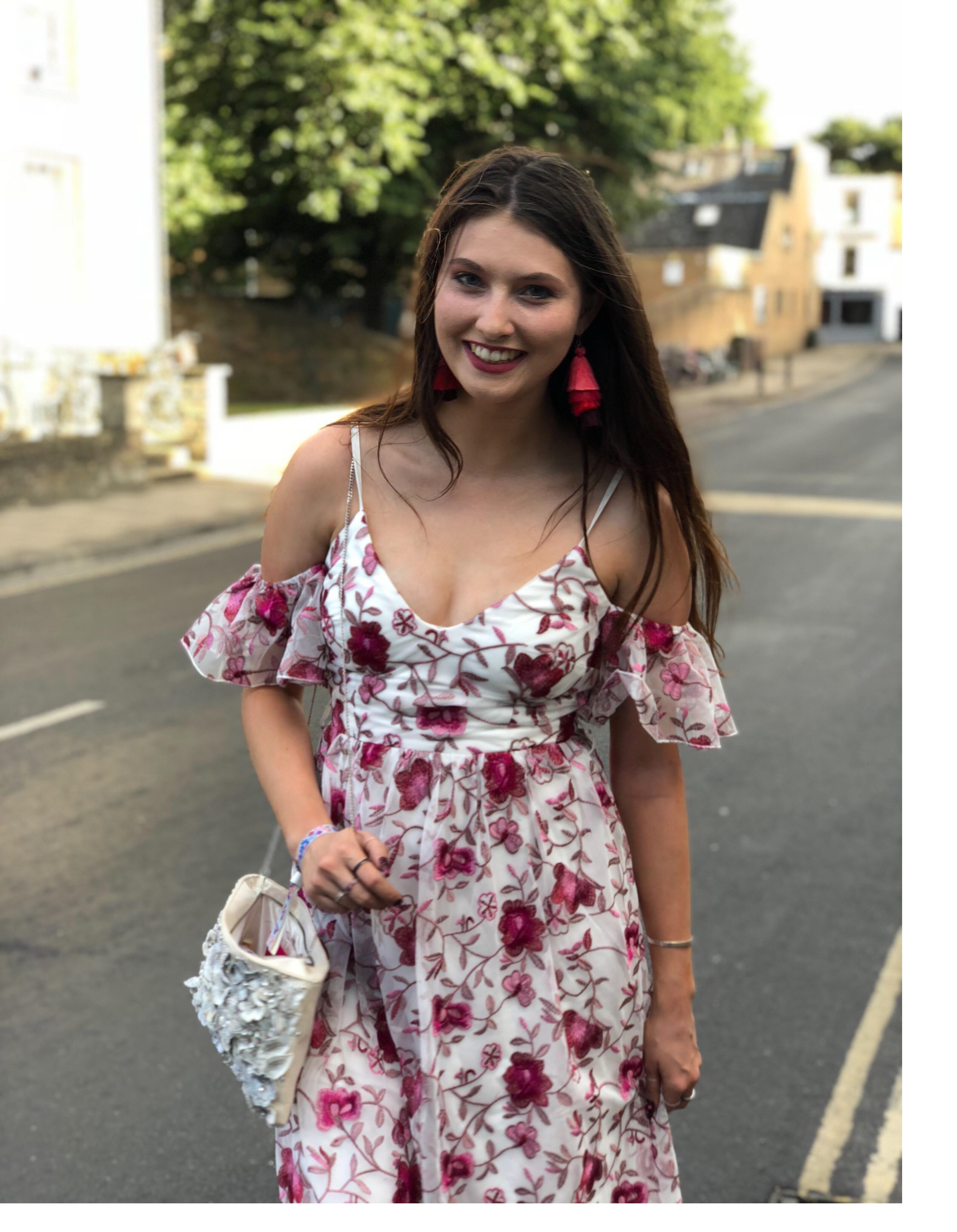 Elise wrote this at the end of her second year studying Geography here at Christ's College, Cambridge. She did the IB in Switzerland, studying Higher Level Geography, Biology, and Chemistry, as well as Standard Level Maths, English Literature, and German B.
How did you choose the Geography course?
At school, I knew I wanted to take a course that was generally about environmental science, but was both insightful to human interactions and sufficiently scientific. Although I thought about applying for Natural Sciences at Cambridge, I liked the interdisciplinary nature of the Geography course, and the balance of human and physical geography in it. I particularly liked its links to the Scott Polar Research Institute (a sub-department of the Geography Department), which is internationally renowned for its interdisciplinary research and collection of Arctic and Antarctic materials - a topic I feel very interested in and hope to pursue!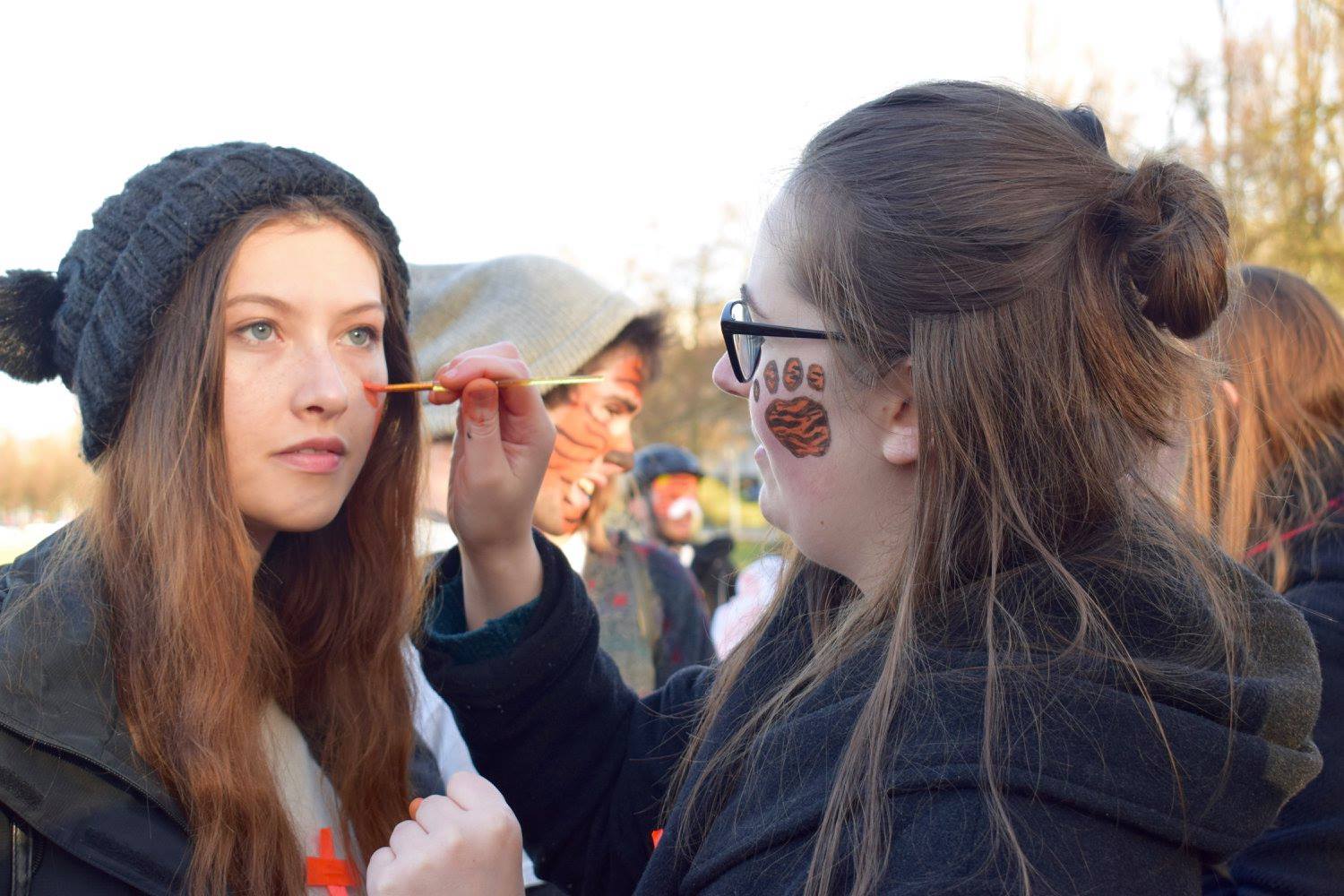 How did you find the application process?
I came in as an International Student with very little experience of the UK system, which meant that it felt quite foreign. I did find the application process difficult as it felt very rigorous. However, the interviews were far less intimidating than I expected, and were an interesting and engaging experience.
When I filled in my UCAS form I wasn't sure how to approach the personal statement, as I applied for different courses at different universities and had to do so with the same personal statement. I was trying to make sure that what I wrote was applicable to all five courses I had applied for! However, you have to fill in additional questionnaire(s) for Cambridge: you'll find that there's a box that enables you to write an additional personal statement which only Cambridge reads, which can be quite useful. 
 
What advice would you give sixth formers considering an application?
I would say to be aware of contemporary research in the discipline by following a couple of geographical journals, and to keep up to date with current events. Find something you're interested in, and read lots about it! I would also say that if you get offered an interview not to stress yourself out too much about preparation; I found that the interview process was much less about what I knew, and more about how I approached what I didn't know.
" Find something you're interested in, and read lots about it!"
Elise
Are there any books / resources that you'd recommend for Geography?
I'd recommend: 
The Dictionary of Human Geography by Gregory et al 2009: super good for introducing the geographical definition of terms and indicating relevant authors
Key Concepts in Geography by Clifford et al 2009: I found this book very helpful in first year, definitely helped me to understand the fundamental aims of both physical and human geographies. As the two can often seem very disparate, I found this book helpful in bringing the two together, and also in distinguishing Geography as its own valuable and unique discipline.
Web of Science: great for reliable and peer-referenced academic citations, lots of useful tools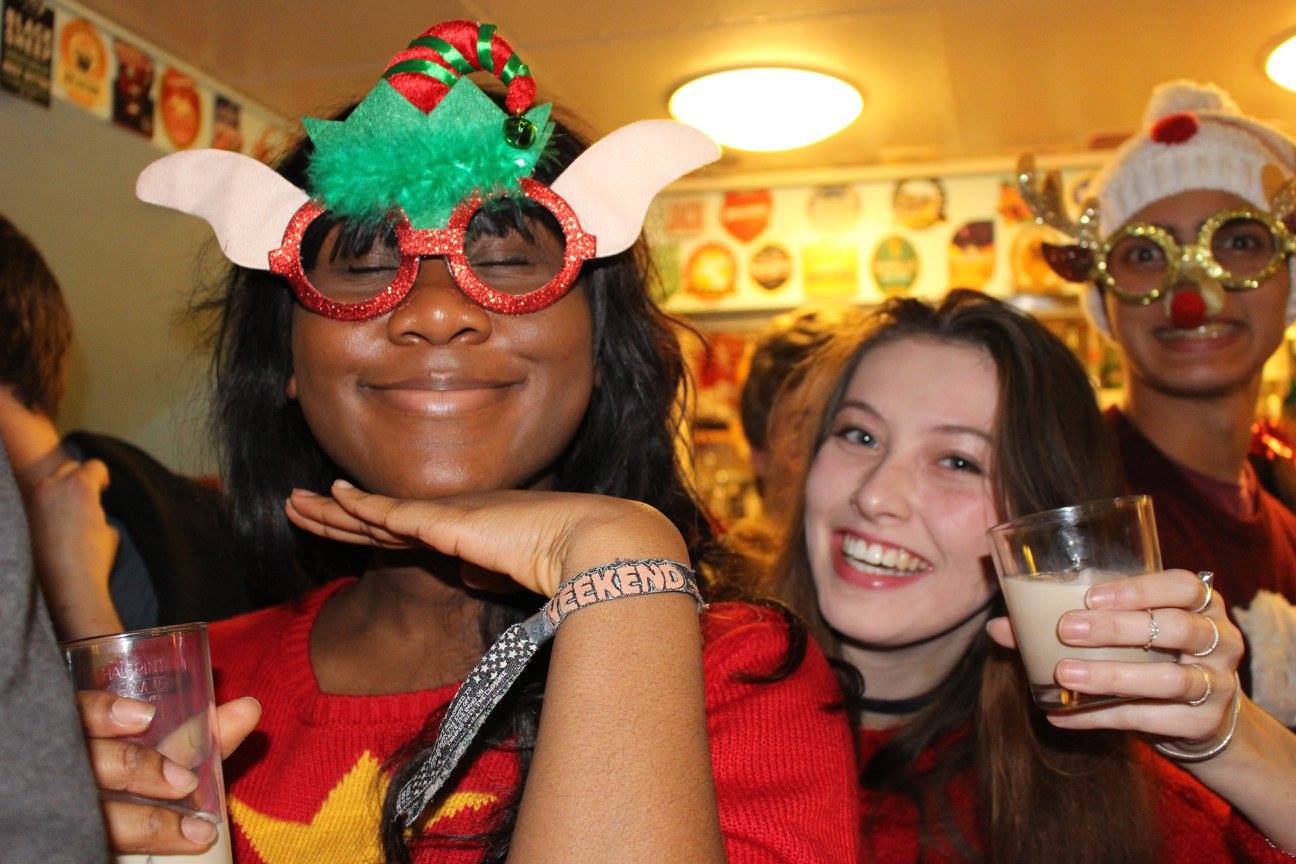 What papers did you study this year?
I took the mandatory core paper Living with Global Change. For my three optional courses I chose Paper 2 Austerity and Affluence, Paper 5 Environmental Systems and Processes Remote Sensing, and Paper 7 Biogeography. I chose these because I wanted a balance of physical and human geography, and although I was more interested in the other human-based papers on offer, I thought it would be valuable for me to learn a bit more about economics. I thought the paper on remote sensing would provide valuable links between the papers and give me transferable skills for the future.
 
What was the most interesting thing that you worked on this year?
I really enjoyed the coursework we had for our core paper, on producing geographical understanding and indigenous representation at the Scott Polar Museum! This encouraged me to reach out and ask if I could volunteer there, something which I'm very glad I did. I also really enjoyed my field trip to Tenerife, one of the five field-trip options available, as we had a lot of flexibility and choice over what we wanted to do for our fieldwork and how. This meant it was easy to get things wrong and mess up, but also that we could draw some very unique and disparate conclusions from the data we collected. I ended up taking pine needles home with me and analysing their spectral signature using a spectrometer, which was exciting!
 
What was your timetable like this year?
I had lectures most days in the morning, and supervisions about once a week. However, since in second year you schedule the supervisions yourself, you can choose to have them all at once, or spread them out, depending on what you find the most suitable! I would definitely recommend not scheduling them all at the same time. Supervisions in Geography tend to be in groups of 2-5, and are often essay-based, however sometimes we will do presentations or short answer questions instead. We had a couple of larger round-table supervisions this year as well, and a few supervisions either in the computer lab or in the dendrochronology lab as well. Honestly, it depends very much on which optional papers you choose!
"Supervisions in Geography tend to be in groups of 2-5, and are often essay-based, however sometimes we will do presentations or short answer questions instead. "
Elise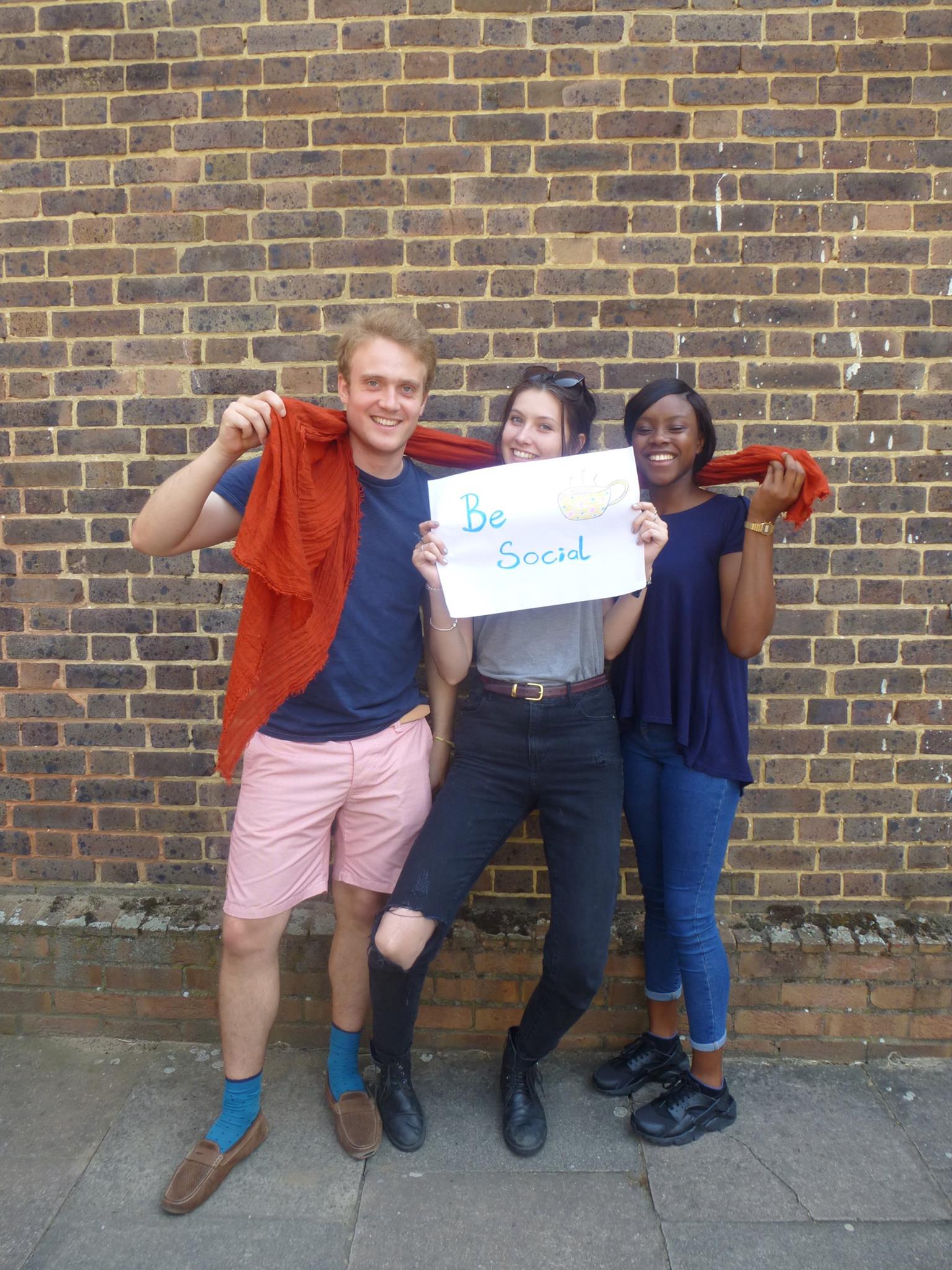 How did you manage your time?
I found this year both more and less challenging than first year, for several reasons. In first year, everything was unfamiliar, and I had to get used to the demands of writing and consuming information in a more critical, academic way. I found this difficult at the beginning, especially as I piled on far too many extracurricular activities and therefore struggled to keep on track with my course. This year my course felt less intimidating and more engaging, however I had far more assessed coursework spread throughout the year. It was sometimes difficult maintaining these deadlines, especially when I had three significant coursework deadlines and a fieldwork trip during Easter term (the term in which first year geographers have no lectures or coursework in order to focus on exams). Overall, I definitely feel that I got better at setting priorities and working ahead of time this year.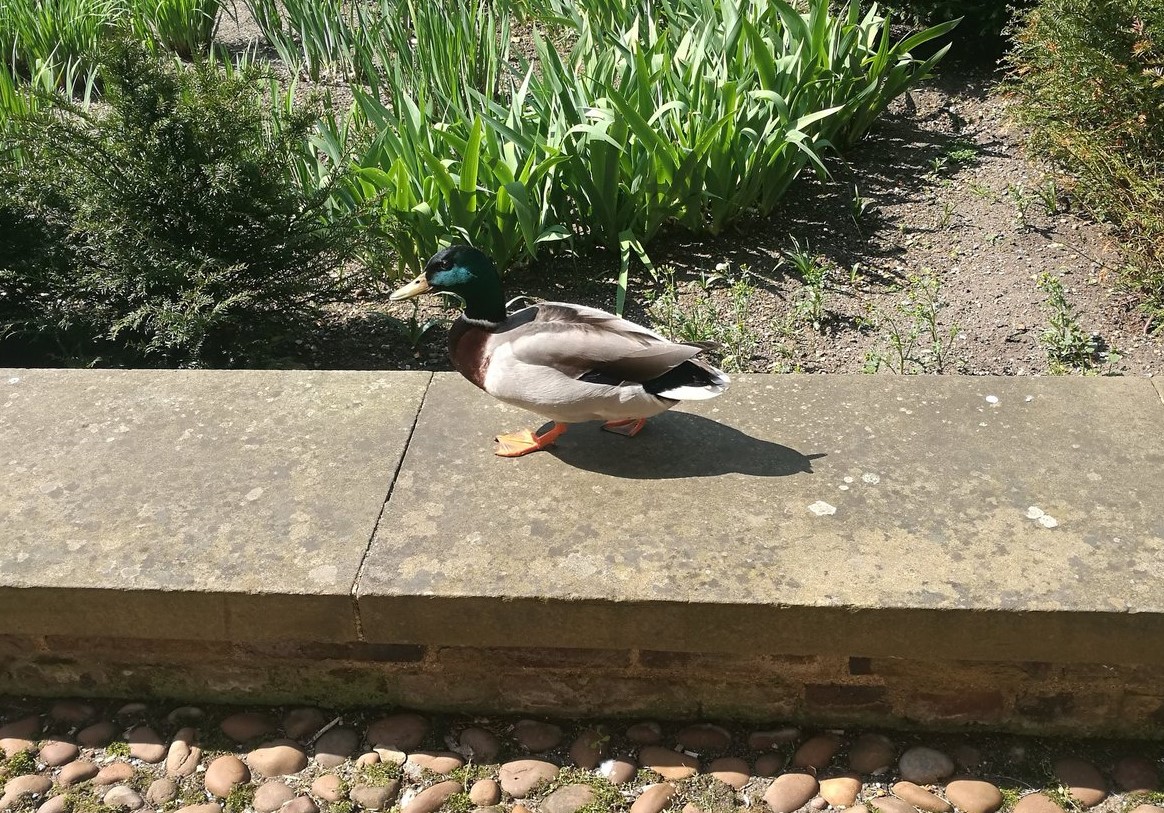 What have you most enjoyed so far about your time at Christ's?
I have really enjoyed the convenient location and beautiful setting, combined with a very friendly and supportive environment. I was also very grateful to have a professor as a Director of Studies in my first year, something which isn't too common in the geography department, and definitely challenged me! I also like all the nature in the College, like the fish, birds, squirrels and ducks.
I have also been grateful for the continued support of my tutors, and the generous financial support I have been granted in order to work on my dissertation this summer.
" I like all the nature in the College, like the fish, birds, squirrels and ducks."
Elise
What do you do when you're not working?
I like to pursue new activities, of which Cambridge has lots to offer! I definitely like taking advantage of what the University and its setting has to offer; Cambridge is a beautiful town with lots to explore. I attend random society events, talks, and exhibitions, in addition to the society meetings I am more committed to! I like getting involved in all the various green initiatives that exist both on a College and University wide scale, such as the Living Laboratory for Sustainability, Christ's Green Impact, Christ's College Green Week, and Cambridge Zero Carbon Society. I also volunteer at the Scott Polar Research Museum in my spare time, something which I think will help me with my studies. I also meet up with my friends and sleep (a lot!).
 
Where have you lived this year?
I've lived in the Typewriter Building in New Court for the last two years - last year I was in Staircase 3. I liked the peace and quiet, and I had a lovely view. If I had to give a disadvantage, it would be that my room was right at the top of Staircase 3 so it did mean that I had quite hard work carrying things between my room and the international storage room in Blyth attic (international students can leave things in College during the vacations). Thankfully, international students now also have the option to store heavier items in ground floor room T1 as well, which is very convenient!
Since I'm an international student, I don't always go home for every vacation. Sometimes I'll stay in Cambridge, particularly over Easter Break. I feel that it provides me with a good environment and motivation to start preparing for my upcoming exams, though College is much quieter than in term and I do recommend organising a few things to do so that it's not too lonely. Whenever I stay in Cambridge for a holiday, I'll often take a trip with some of my friends part-way through it, so that I don't go too stir-crazy! During my first summer holiday (which goes from mid-June until October), I spent time relaxing at home and abroad, but also spent two months on an internship in Japan, and some time volunteering in an animal shelter. This summer, I'm going to volunteer at a festival and take time to work on my dissertation. I like that the holidays we get are very long, because they allow me to pursue interests and take on projects or internships I wouldn't be able to otherwise.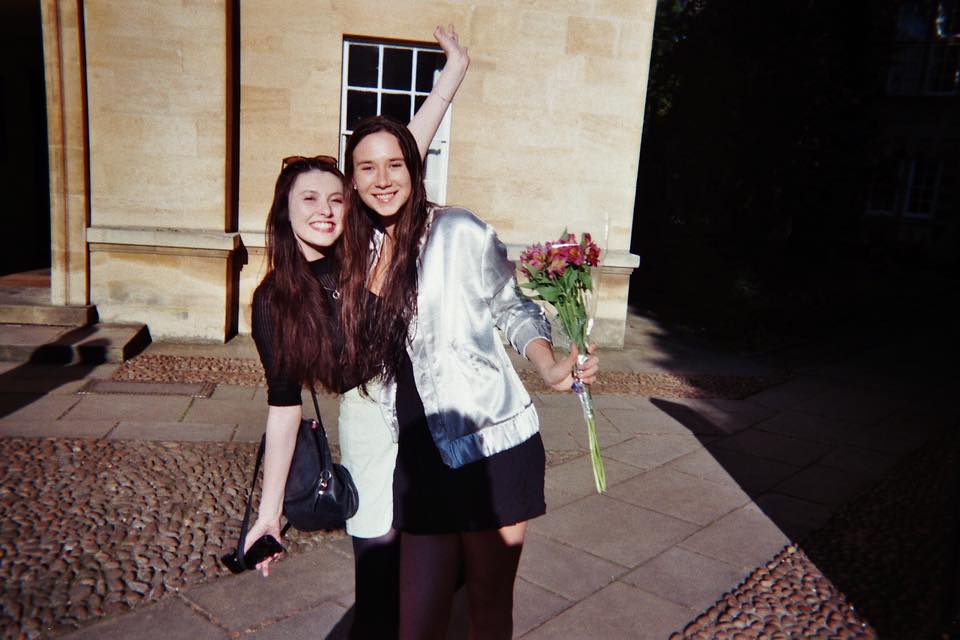 What papers are you taking next year?
I am hoping to take mostly human subjects, "Political Ecology in the Global South," "Geographies of the Arctic", and "Environmental Knowledges and the Politics of Expertise" because I feel they fit in with my interests and will be beneficial for developing my dissertation further. However, I am also excited about taking a physical paper titled "From Earth Observations to the Climate System" because it builds upon the paper "Environmental Systems and Processes: Remote Sensing" I enjoyed taking in part IB. I find GIS (Geographical Information Services) a valuable skillset to have that is relevant to many topics.
 
Do you know what you want to do after Cambridge?
Probably take a year off to work on something, ideally in the field of political ecology or environmental policy, and then do a masters in Cambridge or the United States.
September 2018
Please be aware if you're considering an application that our student writers describe their experiences. Although the majority of the information stays the same, some details may change from year to year. Do read the student profiles in combination with our undergraduate admissions pages for full information.
Back to Student profiles page / Geography at Christ's / Next: Rohan's profile