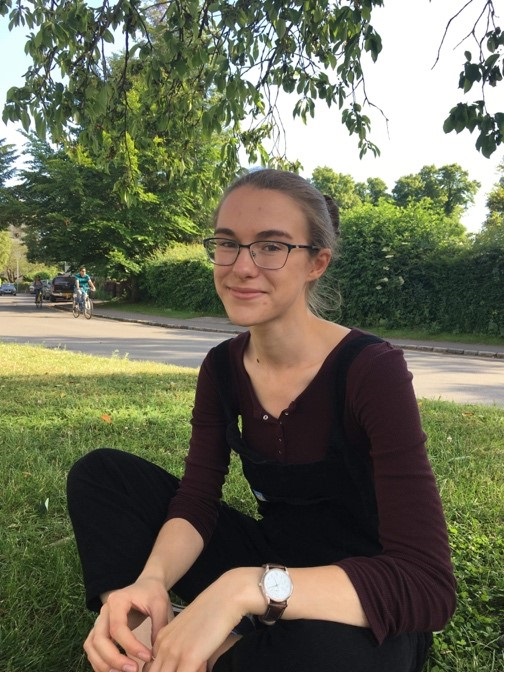 Becca is from Morpeth, which is in Northumberland in North-East England. She wrote this after completing her second year of English here at Christ's College, Cambridge. At school, Becca did A levels in English Literature, Classical Civilisation, French and German.
Why did you apply to Christ's?
I came to an English taster day when I was in Year 12, and saw two academics from Christ's give a series of mini lectures. It sounds like a cliché, but they were so inspiring that I decided to apply to Christ's solely off the back of that day.

In retrospect, I would actually advise that you look into it a bit more than I did  - consider size, location, and the general feel of the College. But, luckily for me, Christ's is ideal – beautiful, homely, and close enough to Sainsbury's that I feel justified going multiple times a day when I inevitably forget the item I went for in the first case.
The other lovely thing about Christ's is how close you are to the (semi) countryside here, despite living in the city centre – I'm a big fan of escaping work for a bit by running up the river to the meadows of Fen Ditton, or down towards Grantchester meadows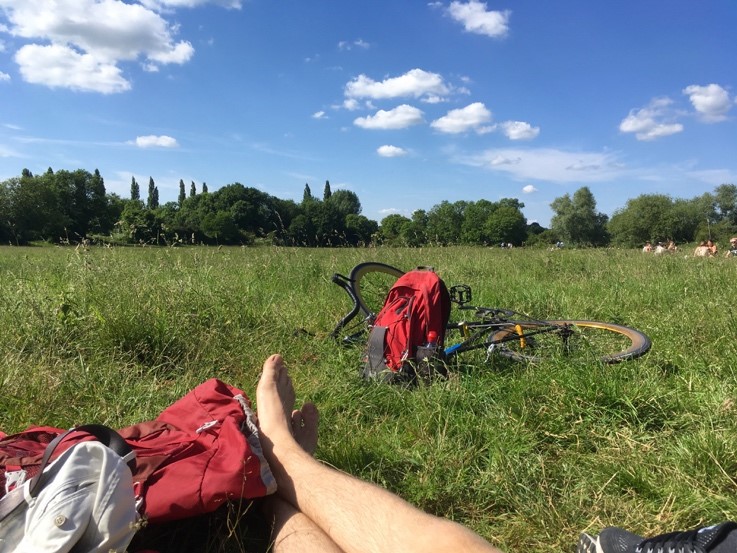 What advice would you give sixth formers considering English?
As I live in one of the most northern parts of England, in sixth form, I often felt limited by my distance from London – I wanted to engage with drama texts but so many performances were basically inaccessible. However, Digitaltheatre.com is a fantastic resource. It contains filmed productions of hundreds of performances, from those at the Royal Shakespeare Company to The Old Vic, and is a fantastic way to access and compare different productions of plays without actually having to travel hundreds of miles.
Other than that, just read widely. It sounds obvious, but read far beyond the scope of your school syllabus; the interviewers will be far more interested in books you chose to read than those you had to read. Think critically about the things you're reading, and above all, enjoy it! English is a wonderful subject, and enthusiasm is the most important thing.
"Think critically about the things you're reading, and above all, enjoy it!"
Becca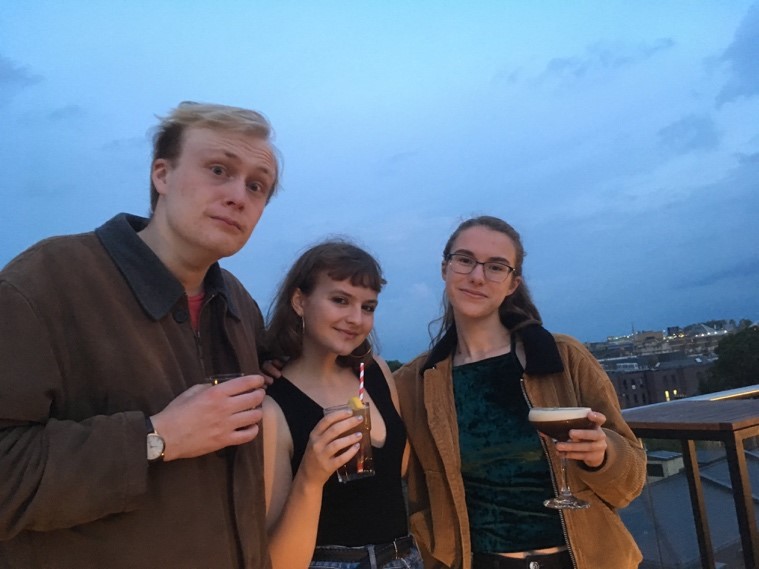 How do you manage your workload? 
The question of workload is always a bit daunting initially. In my first term, I found the task of balancing work relatively challenging, mostly because I still wasn't sure how much work an essay required. By second term, however, I'd got the hang of it, and I became much more organised and confident.
Second year was definitely a step up in comparison to first year (we had to write a dissertation alongside preparing a portfolio, while also doing a normal term's workload), but by then I understood how to prioritise so I could timetable in time during the day to chill, have coffee/lunch with friends, exercise, see plays, and do bit of assistant-directing. In a worst case scenario, the Christ's Englings (English students) and English academics are all very supportive, so I also always knew I had someone to turn to in case of an essay-related work crisis.
One of the most enjoyable things I worked on this year was a portfolio essay on Basil Bunting. He's a local poet from the North-East, and had even written a poem about the town I'm originally from, which made me feel an odd mix of nostalgic and proud. I think there's something particularly poignant about researching a poet who writes about landscapes you know intimately – it's like reading a piece of home, as it were. 
"The Christ's Englings (English students) and English academics are all very supportive."
Becca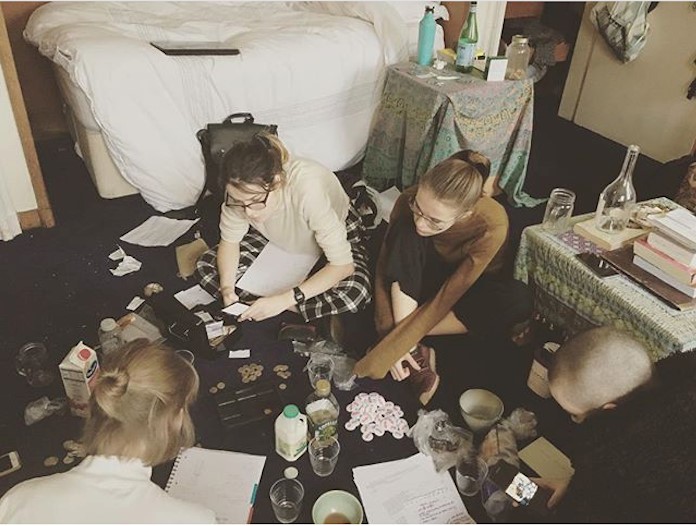 Where do you typically like to work?
If I'm writing an essay, I really like working in the English Faculty Library. It's got a really welcoming atmosphere, with beanbags, blankets and free tea and cake at three o'clock (or Tea@3, as it's affectionately termed), so it's quite a relaxed place to work. Plus, the high ceilings and big windows create a sunny, airy space that offsets the conventional claustrophobia of libraries, and it's filled with loads of little nooks. It's a really sociable space to work – I'm always bumping into friends from other Colleges.
 
What are you doing over the summer?
This summer, the College have given me a generous travel grant to go to Philadelphia in order to carry out research for my dissertation. It'll be the first time I've been to America, and I'm very excited. On a less frivolous note, it's also pretty essential to my dissertation next year, and I would never have had the opportunity to go without the College's support – Philadelphia has the largest, most comprehensive archive of Marianne Moore's work in the world, and the experience will be completely invaluable.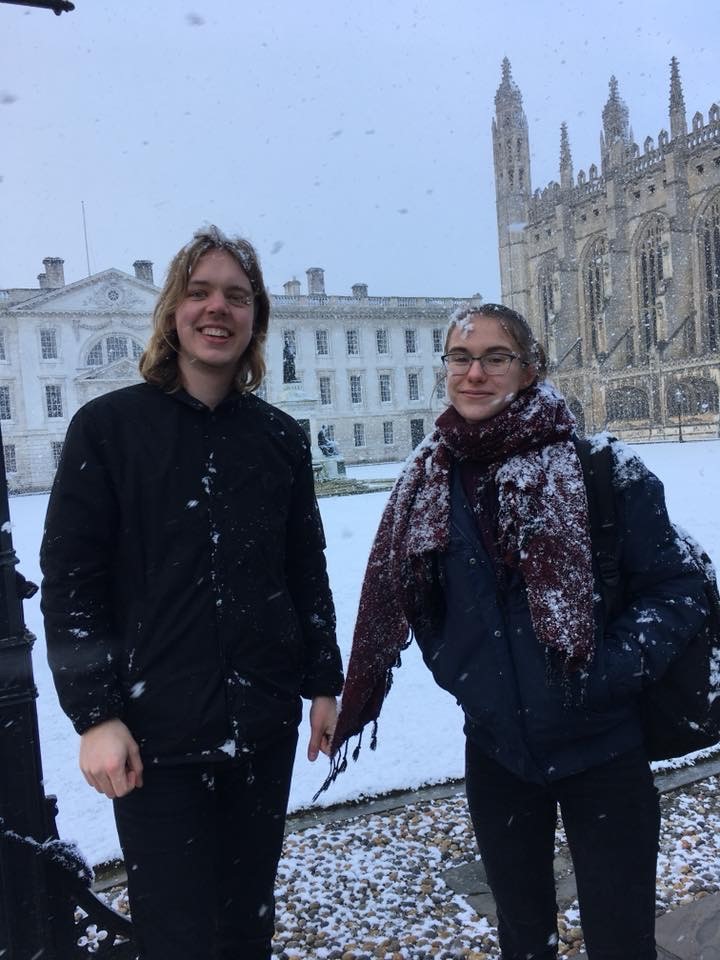 Do you know which papers you'll be taking next year?
While the first two years of English at Cambridge are quite broad, third year lets you specialise a bit more. So next year, while I'm taking Tragedy and Practical Criticism, which are the compulsory papers, I'm also doing two dissertations (one compulsory, one optional) and the Lyric paper. Wonderfully, I have complete freedom over the topics of my dissertations – they can be on whatever time period, author or novel I want – so I've chosen to focus on Ali Smith for one, and Marianne Moore for the other. On the exam side of things, the focus of the lyric paper is exactly that – lyric poetry – allowing me to really concentrate on my primary interest, from the Renaissance to Medieval to Contemporary. Though it might sound limiting to focus only on poetry, the scope of the paper allows me to tailor it to my interests alone, something I'm very keen to do.
 
What do you want to do after Cambridge?
I'm currently planning on doing a Masters at Cambridge, hopefully leading onto a PhD and a career in academia afterwards, but we'll see, I suppose.
September 2018
Please be aware if you're considering an application that our student writers describe their experiences. Although the majority of the information stays the same, some details may change from year to year. Do read the student profiles in combination with our undergraduate admissions pages for full information.
Back to Student profiles page / English at Christ's / Taster Day / Next: Charlotte's profile