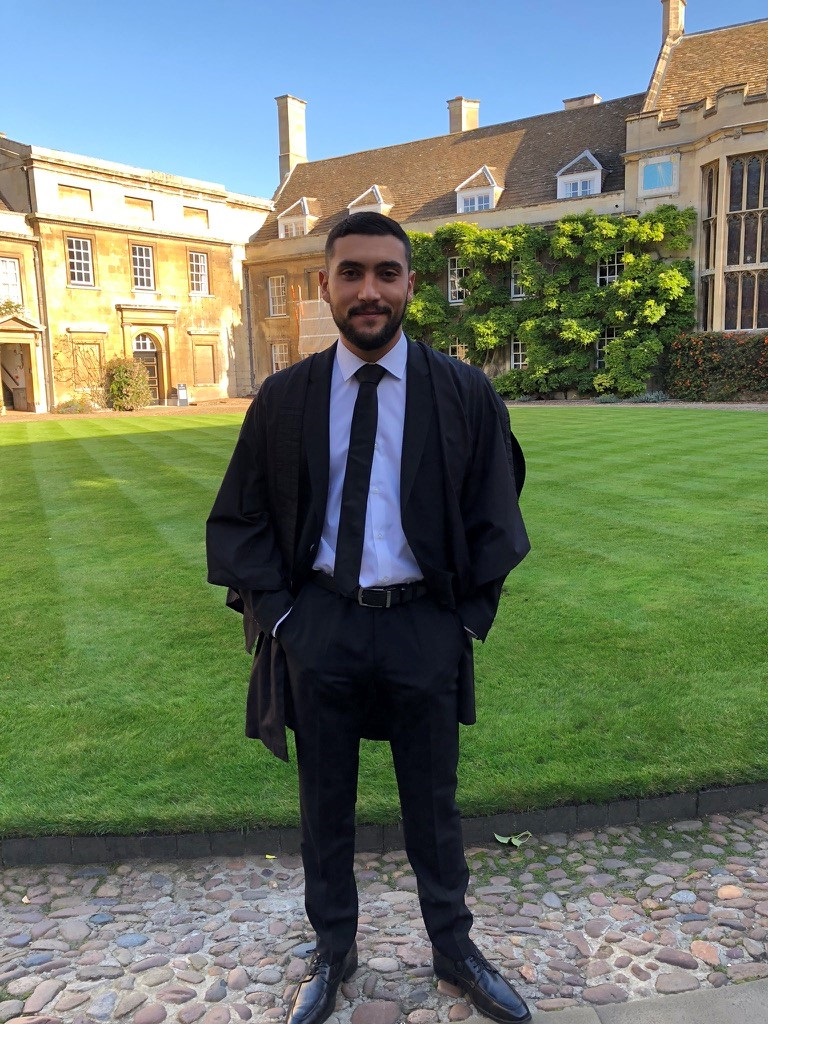 Neophytos is from Egkomi in the suburbs of Nicosia, Cyprus. He did International A levels, and wrote this account just after he'd completed the first year of Medicine here at Christ's College, Cambridge.
How easy did you find it to choose a university course?
I decided to apply for Medicine when I was 16 years old. I applied only after I finished secondary school as being from Cyprus, I had to join the army for one year for my National Service. I applied for Medicine because I felt it would both satisfy my interest in biological sciences and the need to help people from a more strategic point of view. Medicine appeals to me as a career choice because it is a rapidly changing field combining an evolving base of knowledge with the need for critical thinking and manual skills. Additionally, I am attracted to medicine because apart from academic knowledge, it offers the opportunity to interact with people from different backgrounds.
 
How have you found Christ's College?
I feel very lucky for joining Christ's for a number of reasons: the central location, the history, the beautiful buildings and gardens, and the gym facilities. I believe it has the right number of students to get to know everyone while at the same time having the opportunity to meet people from different backgrounds and cultures. This makes it an ideal place for one to study.
I would definitely recommend Christ's College!
 
What advice would you give sixth formers considering an application in Medicine?
I applied for Cambridge as the Medicine course is structured so that the first three years that are entirely pre-clinical (consisting of lectures and labs without much contact with patients), while the second three years are entirely clinical, with extensive contact with patients. I was attracted to this traditional course structure because I liked the idea of developing a strong scientific background in the first three years before focusing on clinical medicine.
Studying for my International A levels, meant I had to manage my time efficiently and effectively to cope with the heavy workload. I think it's important that you are sure you can do these things before applying to study medicine as it is an extremely demanding field!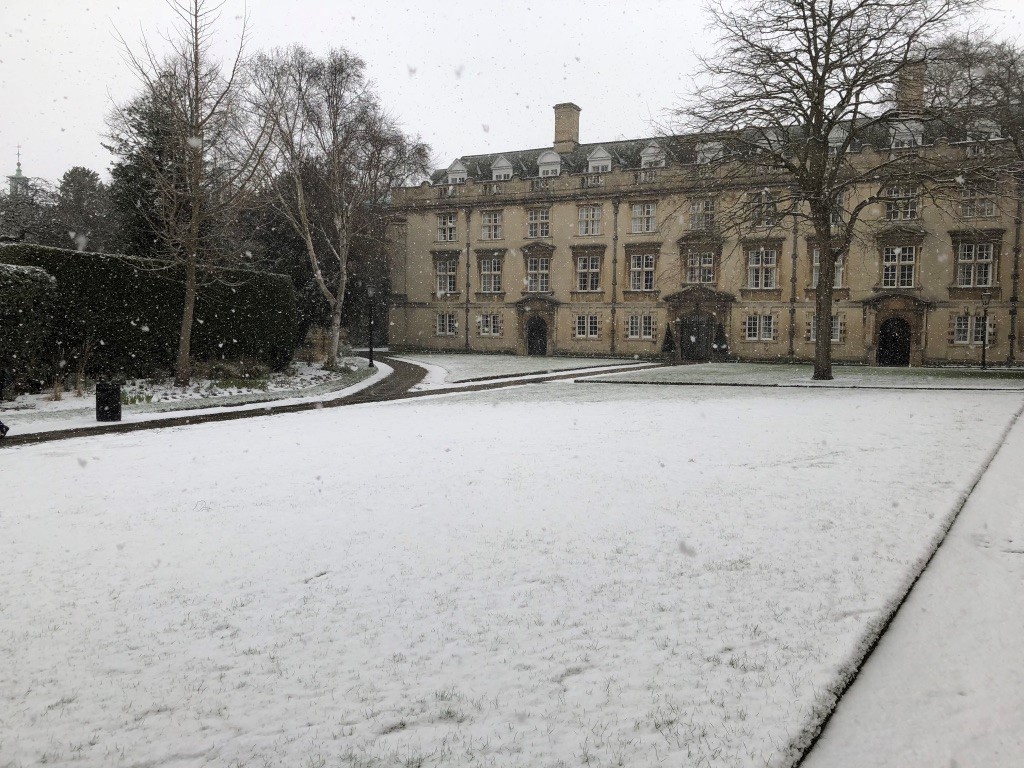 How have your methods of organisation changed over your time here?
The method of studying for first year was much different from how I used to work in secondary school. Since the amount of detail required to learn in the first year of medical school is so much, doing your own notes and rephrasing the lecture notes is not very practical. Instead, I focused on learning as much from the lecture notes as possible so as to do as best as possible in the multiple-choice exams and also managed to prepare a few essay plans for the essay papers. Nevertheless, everyone learns in a different manner, so you should find what works for you best and stick to that. For example, some of my fellow students used flash cards and writing things down to memorise. Furthermore, it is very important to make good use of the Christmas and Easter holidays so as to revise the syllabus of the first and second semester respectively.
"Everyone learns in a different manner, so you should find what works for you best and stick to that." 
Neophytos
Have you managed to balance work with the rest of your life?
Cambridge offers a lot of facilities outside of academia. This year I have tried rowing and I also went to the College gym which is two minutes' walk from my room. Moreover, as well as having the outdoor pool, every Friday all Christ's students are allowed to use the indoor swimming pool of the gym next to Parker's Piece for free. Other than that, there are all kinds of societies that you can think of, hence everyone's interests can be satisfied.
 
What is exam term like? 
Exam term can be quite intimidating at first since it is something very different from what you are used to in secondary school. Studying for so many hours everyday, for the whole semester, can be very difficult and exhausting but with the support from the College's tutors and the chaplain who organizes the 'Chaplain's Tea' during exam term, the atmosphere becomes more relaxed and allows you to perform at your maximum potential.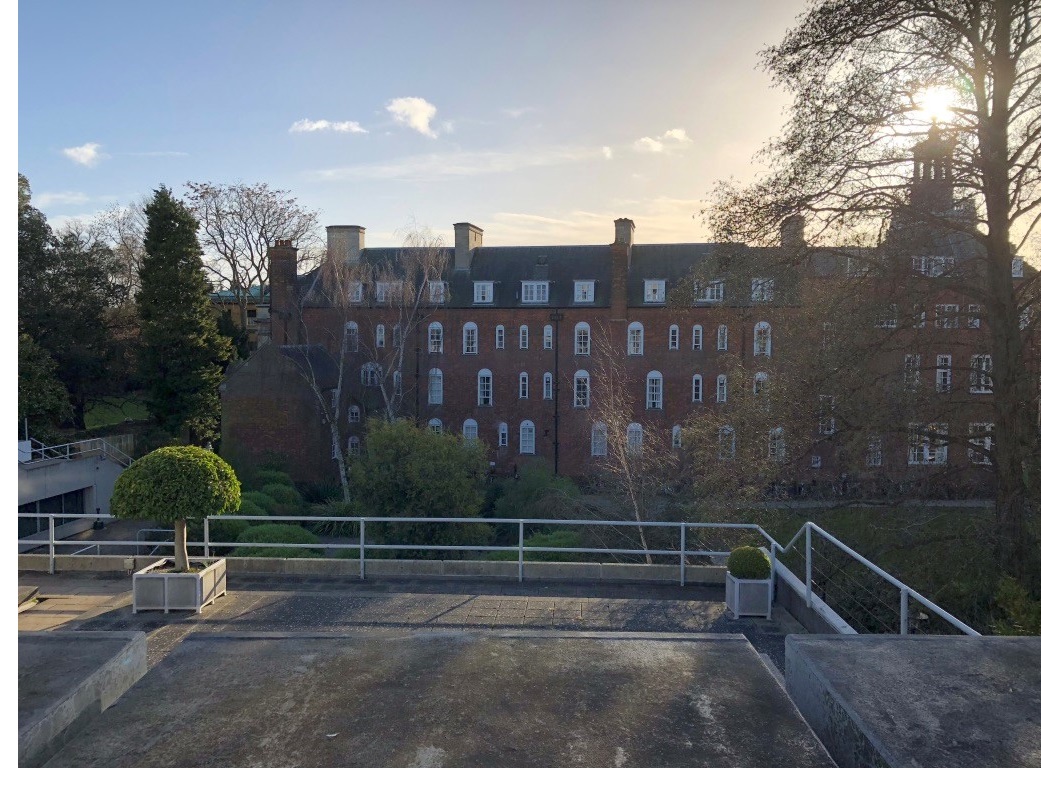 What have you most enjoyed about your time at Christ's?
I have met so many new friends from different countries at Christ's, and spending time with them has been enjoyable. Having the gym two-minute walk from my room, it was fantastic! Furthermore, the older students, my tutor and my College family made me feel as if I was at home. The formal hall is a great place to invite friends from other Colleges as well as to celebrate your birthday.
Additionally, I have gained so much knowledge from the lectures and the supervisions organised by the College, as well as developing my critical thinking skills.
A memory that I would never forget from first year was the Varsity Ski Trip, which is an event taking place every year after the end of Michaelmas term at a ski resort in Europe. There you have the chance of meeting new people from other Colleges of the University of Oxford and Cambridge and learn how to ski at a relatively cheap price, while at the same time taking part in many events.
"I have met so many new friends from different countries at Christ's."
Neophytos
Did you take part in any particular activities or attend events for May week?
This year I went to 'Bounce' event at Queen's College and also to Christ's May Ball, which takes place every two years. I really enjoyed my time at our College's May Ball because there was unlimited food and a variety of drinks and you feel comfortable and familiar with everyone. Although tickets are a bit expensive, You can find ways around this such as working half the night in exchange for enjoying the Ball for the other half, or working at another College's May Ball.
September 2018
Please be aware if you're considering an application that our student writers describe their experiences. Although the majority of the information stays the same, some details may change from year to year. Do read the student profiles in combination with our undergraduate admissions pages for full information.
Back to Student profiles page / Medicine at Christ's / Prospective students from Cyprus / Next: Iona's profile