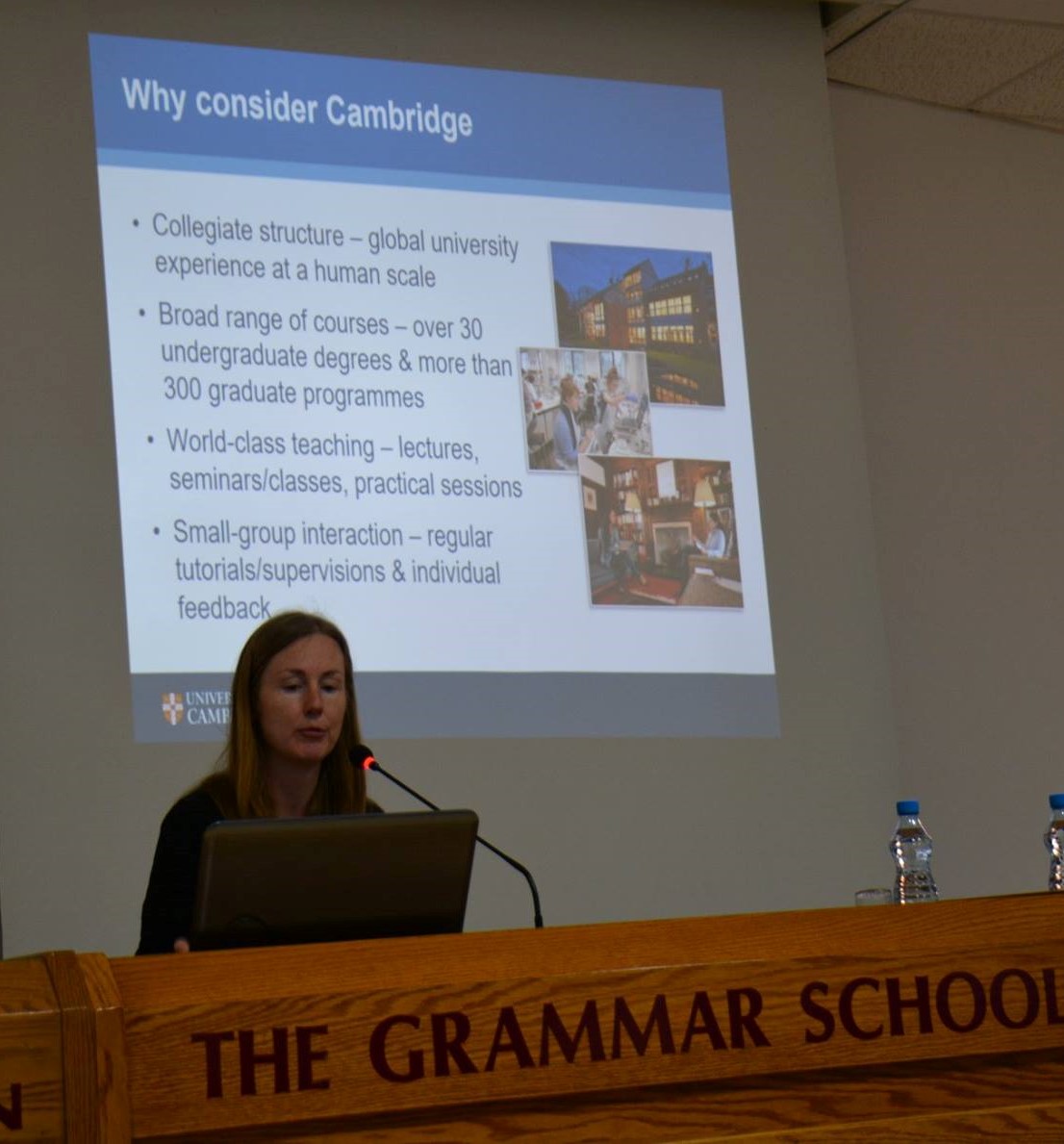 A warm welcome to students from Cyprus who are considering an application to Christ's College for one of our undergraduate courses!
We hope that you will find this dedicated page helpful, and welcome any further questions you might have. Our email address is admissions@christs.cam.ac.uk if you'd like to get in touch.
Entry requirements for students from Cyprus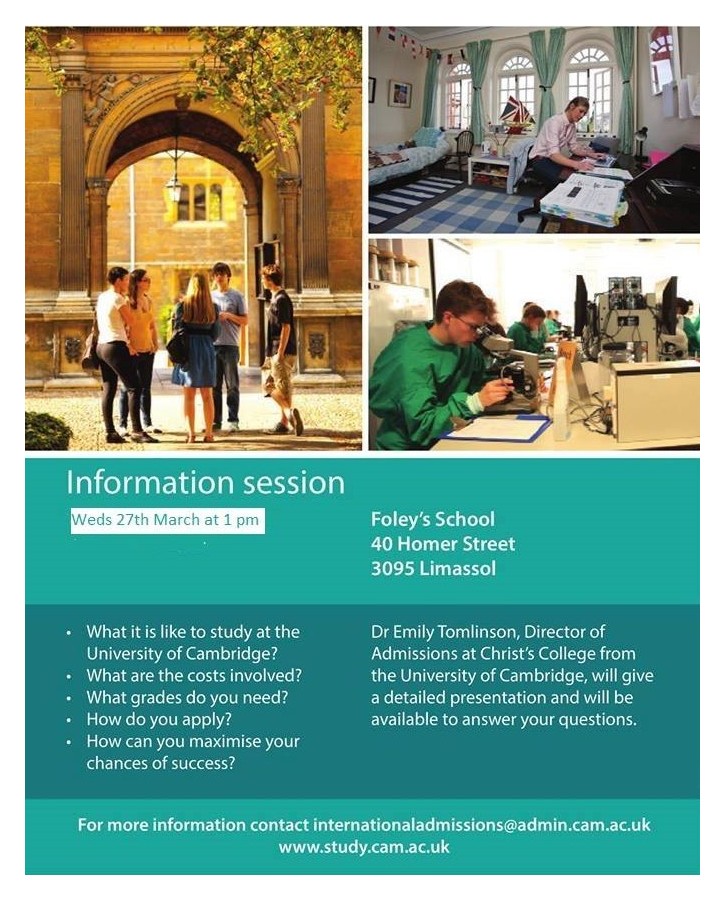 The standard offer conditions for wholly A-level based candidates are
- A*AA for Arts subjects other than Economics
- A*A*A for Maths and Sciences subjects and for Economics.
Candidates taking the Apolytirion would need to achieve an average of 19 / 20 points and offer at least two A-level subjects at grade A or A*. 
You will also need to ensure that the subjects you are taking / have taken meet any subject entry requirements for your chosen course. These are set out on the subject pages. Where the entry requirements for a specific Cambridge course include particular A-level subjects, you will need to show that you have knowledge equivalent to the relevant A-level, if you have not taken the A-level course itself. You and your referee can assist assessors by providing details of the topics taught at your school, within each relevant subject, especially if your school curriculum is significantly more advanced than the curriculum covered by state examinations. It is also helpful to list any major academic achievements outside the classroom.
Offers for Mathematics include STEP II and III. Further information about STEP and preparation support is available on the Maths page. 

Weaker marks in subjects that are compulsory within the Cypriot system are unlikely to count against you, unless they bring your overall average down below the standard offer level and/or those subjects are directly relevant to the course you want to study at university.
Some courses also require a Written Assessment. The dates and registration details for these assessments vary from subject to subject so please check this carefully in relation to the course you are planning to apply for.
"I strongly feel that Christ's College has done a great job in welcoming me."
Anissa from Lakatameia in the suburbs of Nicosia, studying Medicine at Christ's


Maths advice for students from Cyprus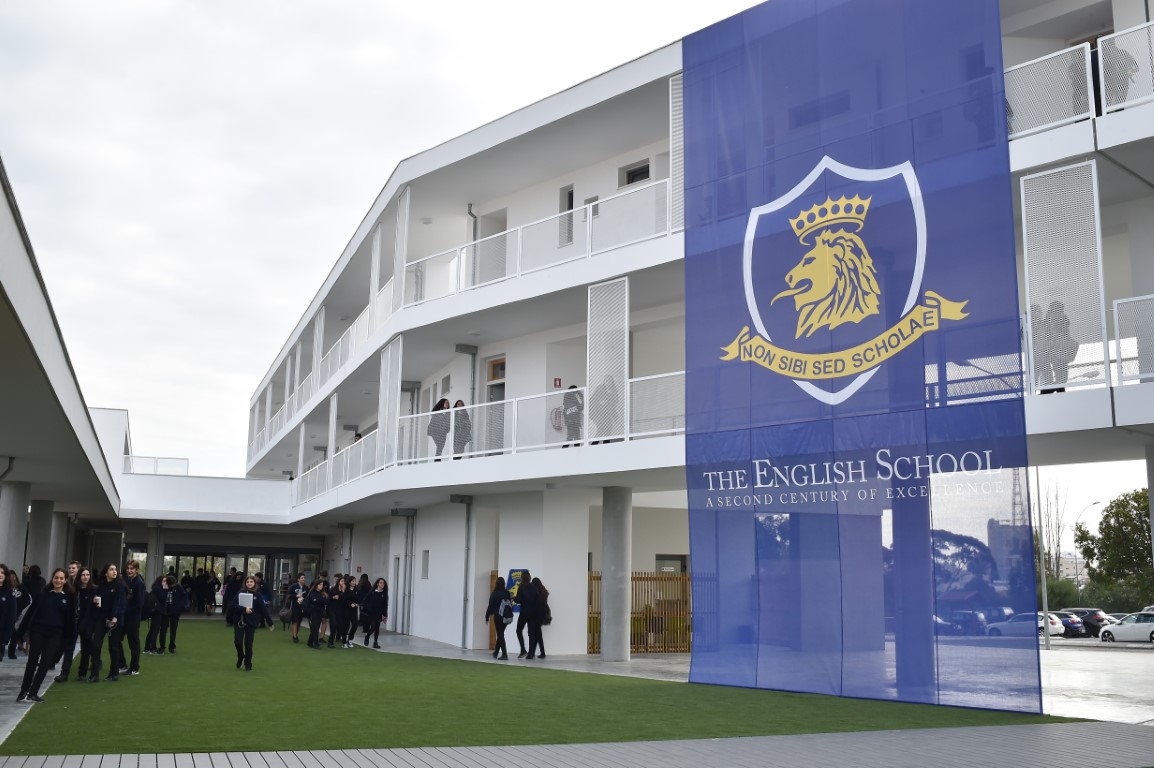 There are significant differences between the Advanced Mathematics covered in the Apolytirion and the Mathematics covered in A-level Mathematics and Further Mathematics: candidates for the Apolytirion focus heavily on pure mathematics, whereas candidates for A-level Mathematics and even Further Mathematics may do less pure mathematics, but far more statistics and mechanics.
If you are applying for Computer Science, Economics, Engineering, Mathematics or Natural Sciences (Physical) then we advise you to familiarise yourself with both an A-level Mathematics and an A level Further Mathematics syllabus (an example), and mention the fact that you are "topping-up" relevant areas of mathematics in your personal statement. Some online resources are available to non-UK students via the Advanced Maths Support Programme (See A level Mathematics and A level Further Mathematics), Mark Warner and Anson Cheung's book, A Cavendish Quantum Mechanics Primer is especially helpful for those considering Engineering and Physical Natural Sciences, and further resources are available on the relevant subject pages.
If you're planning an application for Mathematics at Cambridge, the Advanced Maths Support Programme website contains a range of resources, including problem sheets, test materials and links to other sites. Getting involved with Mathematics competitions and programmes (e.g. Kangourou Competitions) is a great way to stretch your wings mathematically, and many successful applicants to Cambridge participate in regional Mathematics Olympiads or even the International Mathematics Olympiad. If your maths is very strong, you might also wish to practice past papers for STEP, the advanced examination used by Cambridge, Warwick and a few other universities to test mathematical aptitude. Christ's College offers for Mathematics usually include STEP 2 and STEP 3 and Cambridge University provides a free online STEP Support Programme.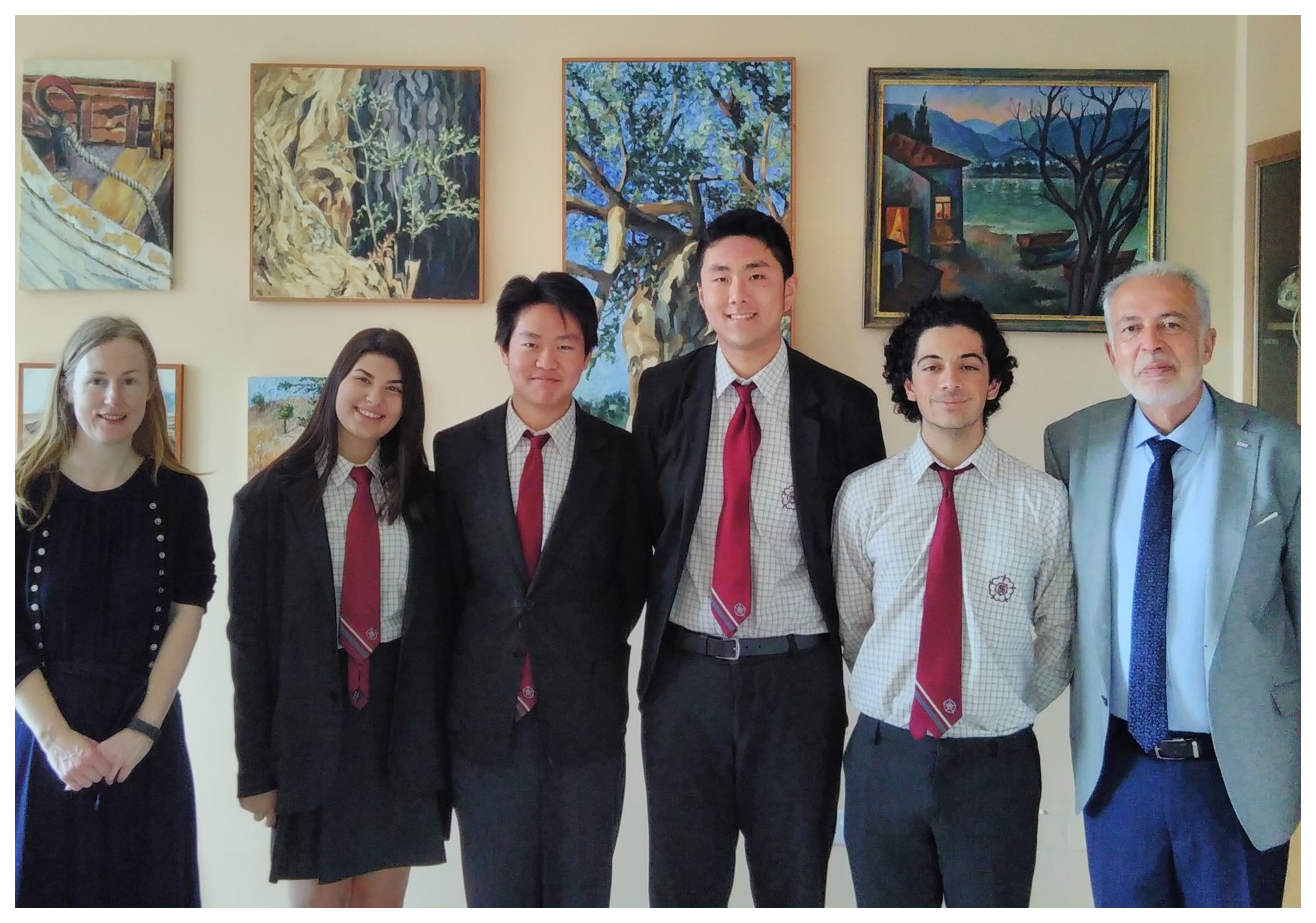 Academic competitions
Many successful applicants have participated in Maths and Science competitions (including international Maths and Science Olympiads), and doing well in such competitions can be a good way to demonstrate that your mathematical and/or scientific knowledge and skills are at the required standard, particularly if you have not taken A levels. Taking part in any form of competitive academic activity will also emphasise your commitment to the subject involved.
If you are applying for an essay subject such as History, English, Philosophy or Classics, a number of Cambridge Colleges hold essay competitions which you might find helpful and enjoyable. See, for example
There is no obligation to take part in these, but they can offer good opportunities to explore a relevant topic and write in English, and if you do well, this will be an achievement that you can include in your application.

 
Applications and Intervie

ws
We recommend that you apply as soon as possible once UCAS opens for applications in September. Your course may require registration for an admissions assessment by 15 Sept or 29 Sept 2023 (depending on the subject) and then the UCAS application deadline for all courses is 16 October 2023.  Application is for entry the following October (or for deferred entry the year after). We encourage all applicants to read the information about applying on the relevant subject page, as well as the how to apply page well in advance of September, as there are a number of parts to the application procedure which may take time to organise and complete:
If you have a "Registration Required" Written Assessment (needed for some of the courses), you will need to make sure you are registered for this by the relevant deadline. See details on the Written Assessments page. For example, applicants for Law must register between 1 August and 15 September and take the LNAT on or before 15 October. You can search for the test centres in Cyprus (scroll down to the bottom of Find a Test Centre) or in some cases you may be able to sit the assessment at your school (you will need to ask your school if they are a test centre).
There is more than one application form. You first make a UCAS application and then you complete an additional questionnaire called My Cambridge Application (previously called the SAQ).
You will need a referee who can provide a reference and predicted grades for any exams that you have not yet taken.
You will also need to arrange for your school to provide a transcript, which you upload as part of My Cambridge Application.
There are some smaller details that it is worth being aware of, such as the need to upload a photo.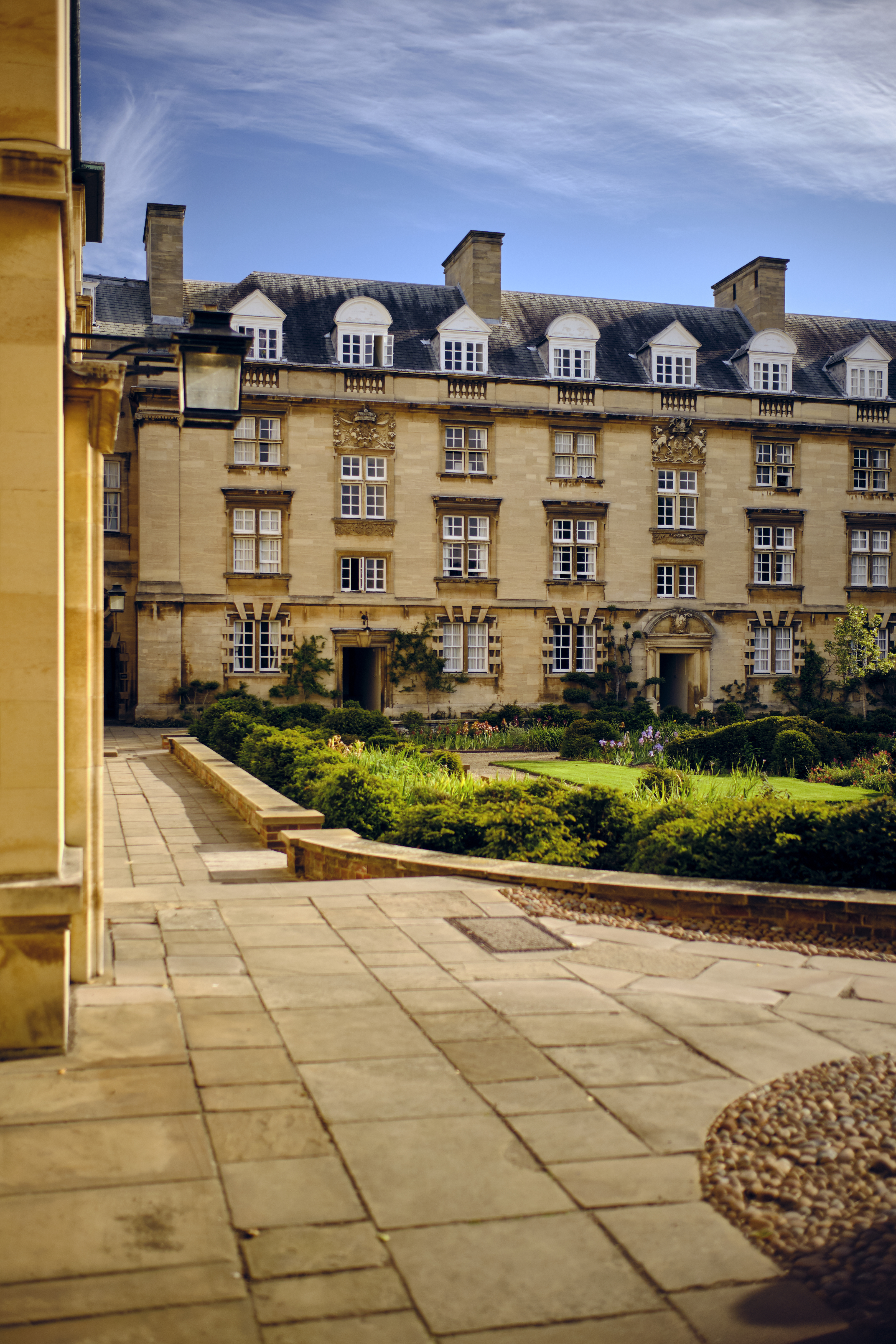 Do also explore our additional support pages for international applicants, and note that on 20 September Christ's publishes the current applicants section, which will support you (in detail!) through the next steps once you have submitted a valid application and chosen Christ's College on your UCAS form. We recommend that you pay particular attention to the information about interviews. In preparation for these, the most important thing is that you are comfortable discussing academic matters, spontaneously, in English. This can be challenging for Cypriots who are on or returning from National Service, in particular, and while the success rates for applicants from Cyprus are better, overall, than they are for applicants from other EU countries, many do underperform at interview.
Admissions Tutors do not have access to detailed information about Cypriot schools, so if you come from a school context associated with weaker academic outcomes, or low levels of progression to university, you should ensure that you or your referee mention this fact in your UCAS form. If your performance in education has been affected by other factors (such as dyslexia, ill health, familial or personal disruption), then it may be appropriate to ask a teacher or doctor to submit an Extenuating Circumstances Form or additional letter on your behalf.
 
English Language requirements
We may include IELTS Academic / TOEFL in offers to candidates whose English seems variable at interview, or in an at-interview admissions assessment; this is more common in essay-based subjects. If you demonstrate very good English Language skills at interview and in your admissions assessment, we may not need to set you an English Language condition, however. If you are given an English Language condition, the standard requirements are on the university website. 
Some UK universities do routinely include TOEFL, IELTS and comparable qualifications in offers to Cypriot students, so if you already hold such a qualification, you should mention it in your UCAS application.

 
Cypriot student profiles
Christ's students from Cyprus include Neophytos and Anissa, who have kindly shared their experiences of studying and living at Christ's College in in their profiles below. We hope that you will enjoy reading them! 
"I have met so many new friends from different countries at Christ's."
Neophytos from Egkomi, Nicosia, studying Medicine at Christ's



Teaching, Community and Exams in Cambridge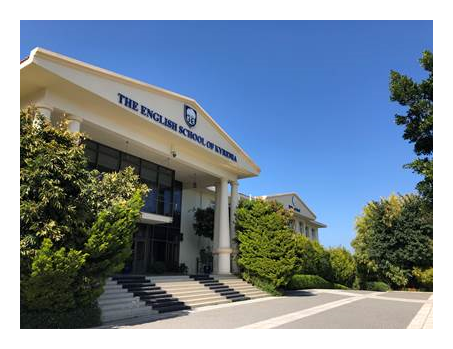 It's worth exploring the advantages of the small-group supervision teaching that you receive as a Cambridge student - this is College-level teaching and it complements the lectures / practicals / discussion groups (depending on your subject) that you attend in the University Faculty. Supervisions enable you to receive tuition that is tailored to your needs and interests in a way that is different to what is offered at most universities around the world. You do not normally receive grades or scores for your weekly supervision work, as these are to help you to explore the subject and learn gradually through discussion with your supervisors. A lot of students initially underestimate the additional benefits of the academic community at Christ's - as well as the friendly environment and social activities in College, you will find that you also learn a lot from other students, both those with interests that overlap with yours and those who study entirely different subjects! At the end of each year, students sit exams. The standard examination format in Cambridge is hand-written "closed" book, and three hours long. Most Cypriot students learn to cope with this, but intensive revision is required: you need to memorise key quotations, facts and arguments, and you should expect to acquire a sore wrist each summer! Reading more of the student profiles, especially in subjects that are broadly similar to yours, will give you a good sense of both the academic and the social aspects of College life here at Christ's.

Finance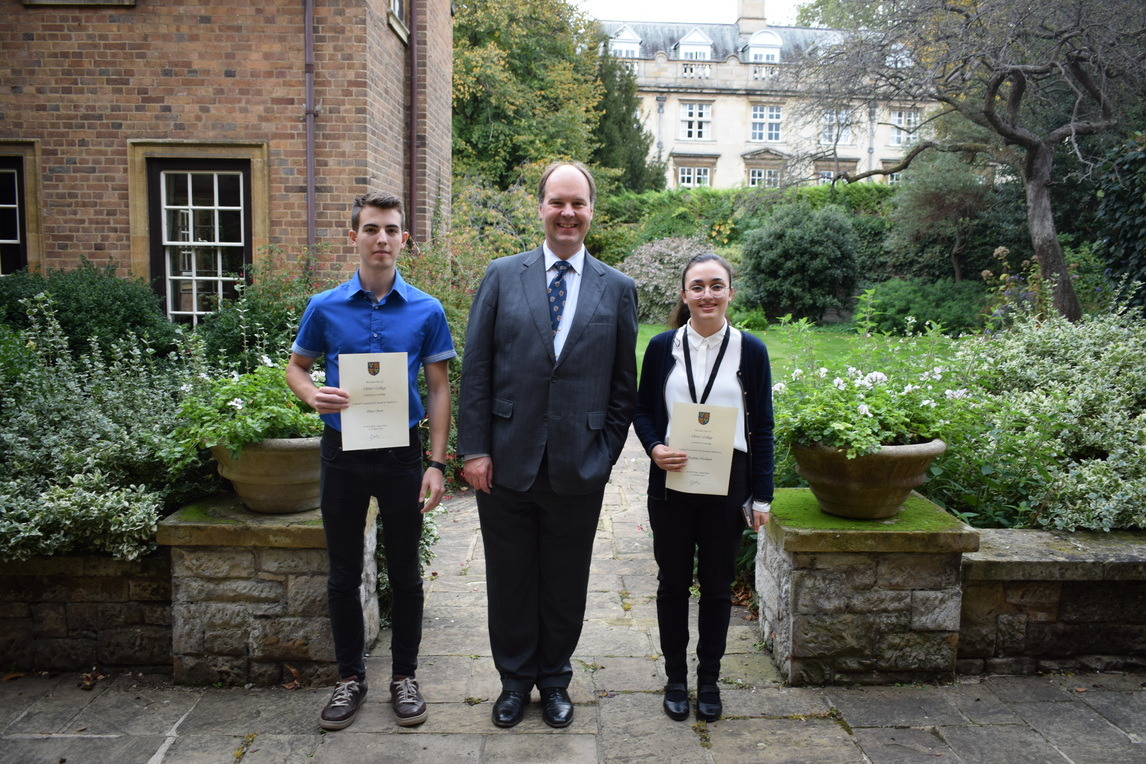 Students from Cyprus are encouraged to have a look at our finance section for details of the costs and financial support available. In addition to the university-wide awards from the Cambridge, Commonwealth, European and International Trusts, you'll see that here at Christ's we have Christ's College International Awards and Christ's Awards (you can hold all of these awards at the same time).

The Christ's College International Awards awards are worth £10,000 per annum and may be accompanied by a full or partial waiver of the College Fee (currently £10,600 per annum). More information is available on our page on international financial support and do also read the notes for EU students.

 
Deferred entry
In general, Cambridge (like most other UK universities) is happy to receive applications from students who wish to take, have taken, or are on "time out" (including "time out" for National Service). You may find that applying after you leave school works to your advantage, if it means that you have a complete set of A-Level/Apolytirion/Pancyprian grades to submit, rather than predictions alone (see the page for post-qualification applications). You should, however, try to maintain an active connection with your subject (if only by reading) and if you take more than two years out, then some formal study is desirable: you could, for example, take online lectures, like a Massive Online Open Course via Coursera, Udacity, EdX or the Khan Academy. This is particularly important if you wish to apply for a course with a strong mathematical component.
If you are a (slightly) older student, note that applicants of 20 and 21 are reasonably common, and you may like to read our page for mature students for more information about this.

Where can I get a quick gyros near Christ's?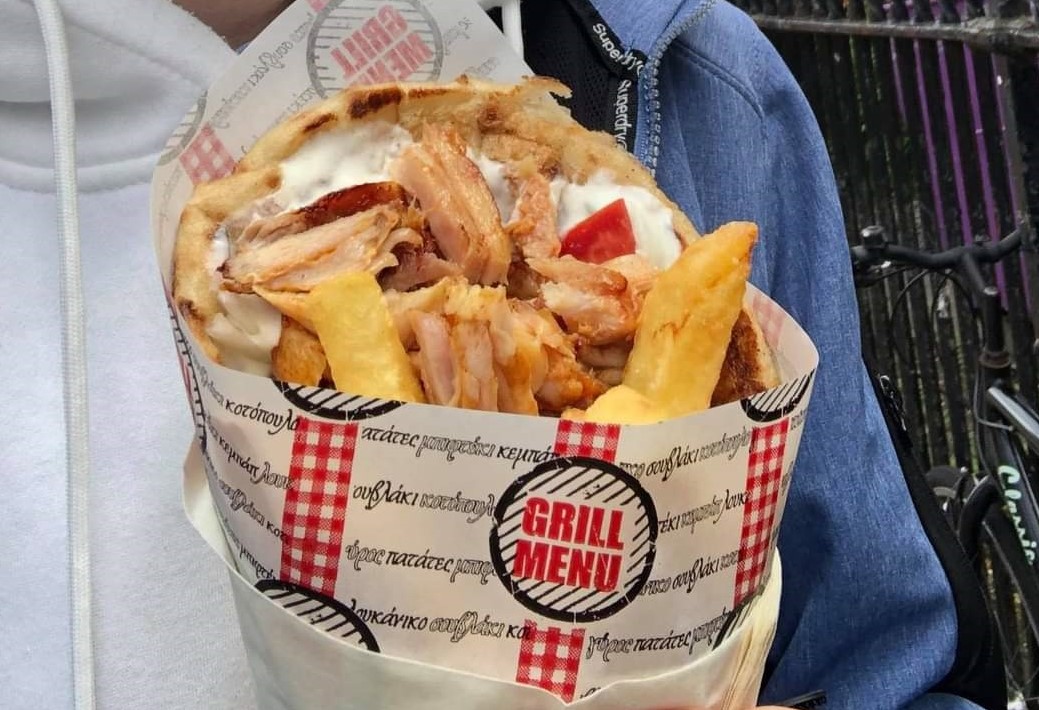 This is a question that was asked in one of our International Webinars and we thought it was a good one! Being at Christ's works very well as we're so close to the market square (just up a pedestrian way from the main gate of College). There's Just Greek Gyros (gyros pictured) on the market square and Gardies just off the square, both of which are popular with students.

NB. In case you're looking, there are also restaurants such as The Olive Grove on the same road as Christ's (St Andrew's Street turns into Regent Street up the road) and Turkish restaurant Effes close to the back gate.
Finding out more?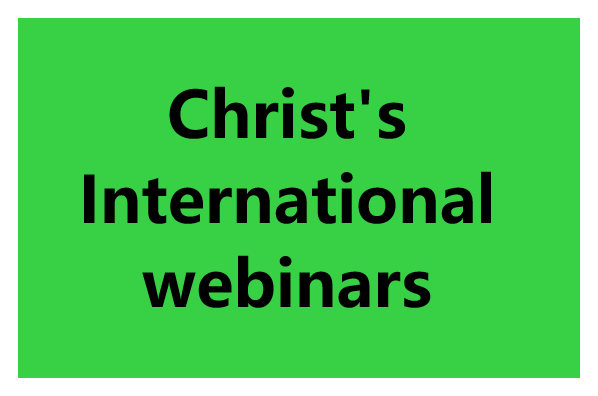 Do explore the international students section in particular, and make sure you read the relevant subject page.
We encourage you to attend our annual Christ's International Webinar for students from EU Countries. See Christ's International webinars info. You may like to also attend other online events - we run lots of webinars, and our open days are online, with an optional visit, so you can still attend them even if you can't get to Cambridge.
Dr Emily Tomlinson regularly visits schools in Cyprus and information about any forthcoming tour dates is normally posted on this International Events page.
Please also feel free to email Kristy, Jan and Ellie in Christ's Admissions Office (admissions@christs.cam.ac.uk) with any questions. We'll be pleased to hear from you!
International Students / Should I apply? / How to apply / Subjects at Christ's / Application support for International Student