Students from the city of Singapore have been coming to study at Christ's for over a hundred years, and we are proud to count many eminent Singaporeans among our alumni. Chan Chun Sing, Heng Swee Keat, Lai Chung Han, Lim Hng Kiang, Perry Lim, Ng Yat Chung, George Yeo, Finian Tan and Yeo Ning Hong are all graduates of this College, and there is a strong Christ's network in Singapore, whose members meet regularly to socialise and catch up.



Entry requirements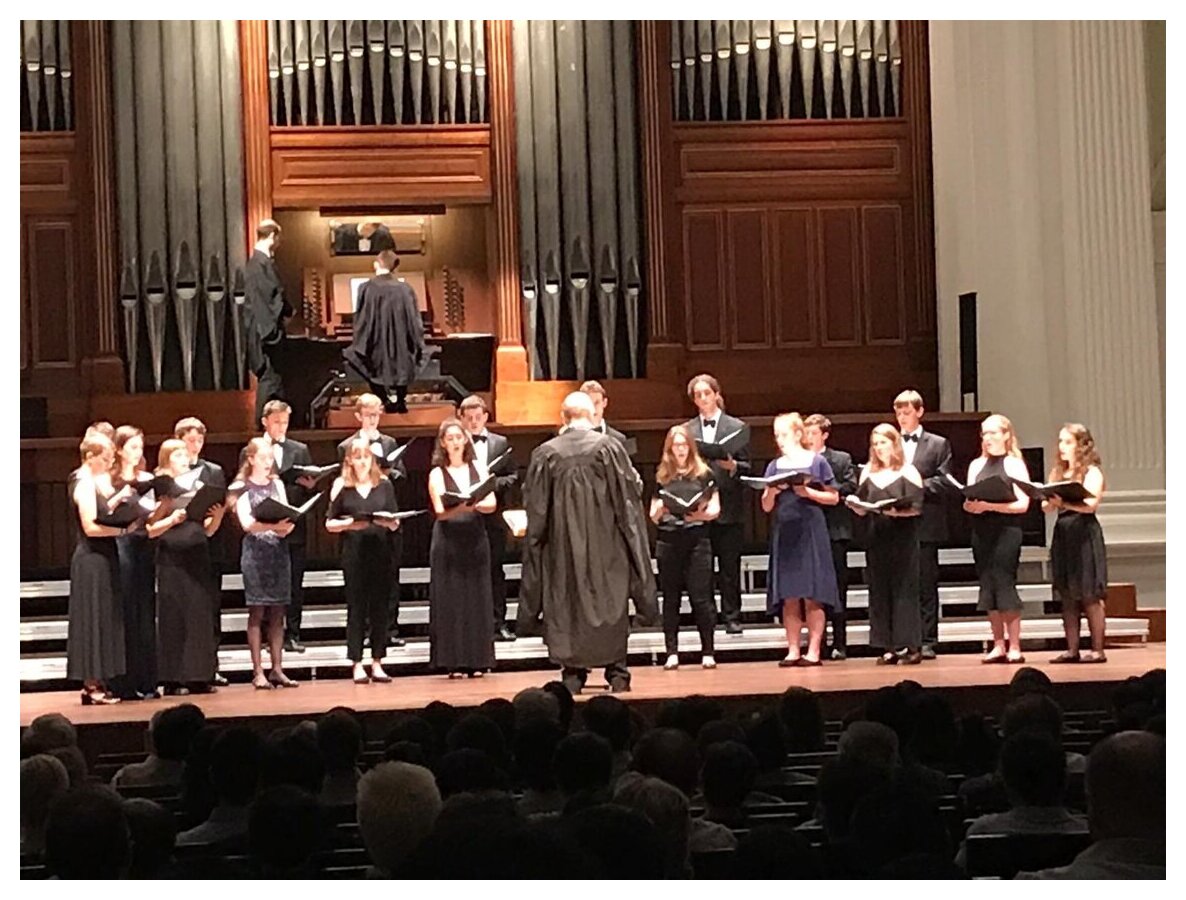 Our typical entry requirement for students taking Singapore-Cambridge GCE Advanced Levels is AAAA at H2 level. Applicants should take relevant H3 subjects where these are available to them and will ordinarily be expected to achieve at least a Merit.
Note that H2 level Mathematics does cover material included in UK A-level Further Mathematics, so Singaporean students offering H2 Mathematics can be competitive for entry to Cambridge courses requiring UK A-level Further Mathematics, even if they have not studied H2 Further Mathematics as well. Prospective applicants for Mathematics will, however, benefit from completing H3 Mathematics.
We welcome applications from students taking Knowledge & Inquiry as a fourth H2 (contrasting subject). If you plan on taking Knowledge & Inquiry as one of your three 'subject relevant' H2s please email us for further advice and guidance.
Students taking the National University of Singapore (NUS) High School Diploma are encouraged to take relevant subjects to the highest possible level within the Diploma. Offers are made on a case-by-case basis and would be based on achieving a High Distinction, or a Distinction when accompanied by additional qualifications such as APs.
Note that students taking either Singapore-Cambridge GCE Advanced Levels or the NUS High School Diploma may receive lower offers if they can demonstrate exceptional evidence of attainment at the point of application, for example an individual medal in an International Science Olympiad.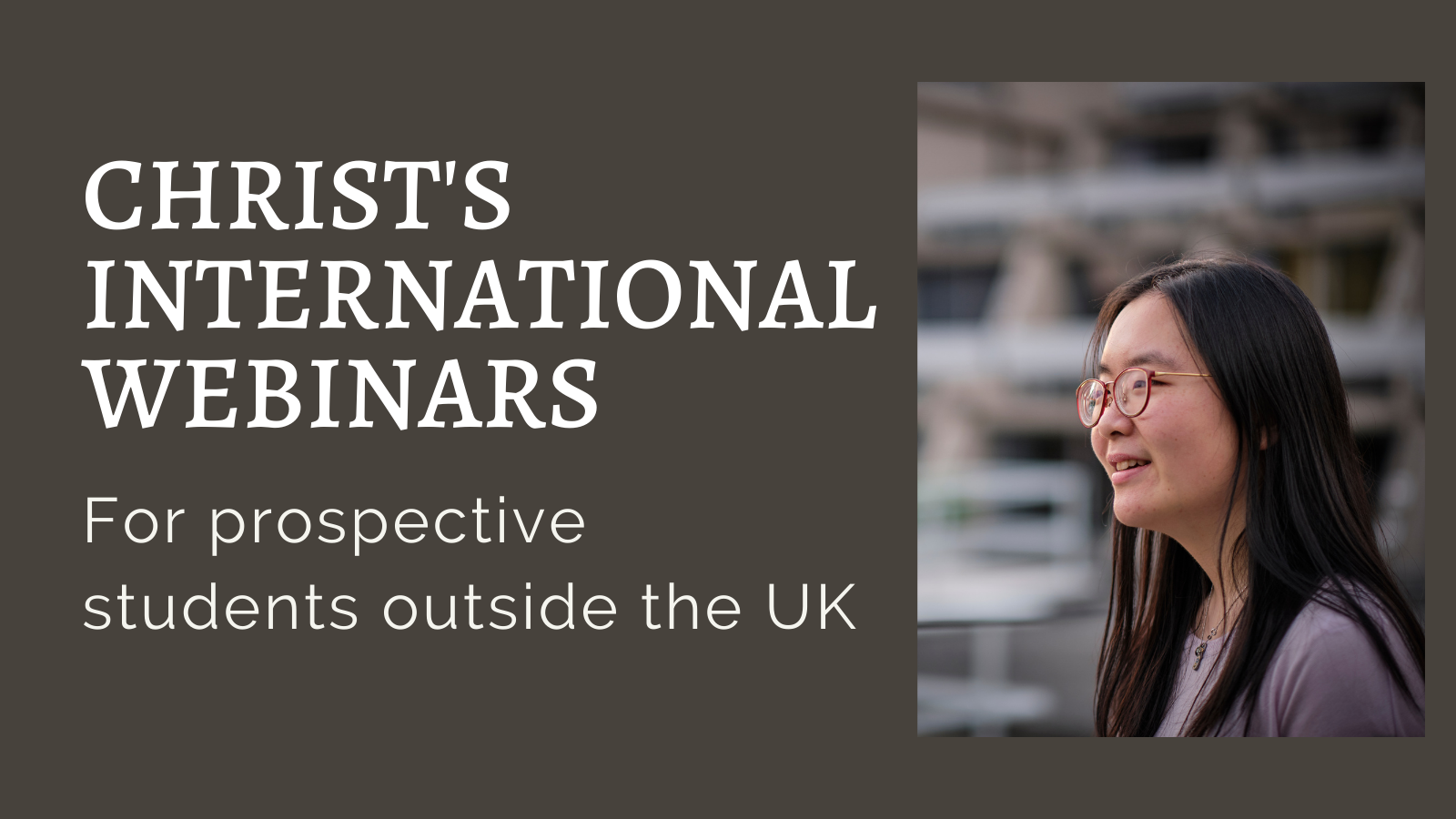 Our typical entry requirement for students taking the International Baccalaureate is 42, with 776 at Higher Level. If you are applying for a course that requires maths, you must ensure that you are taking Maths: Analysis and Approaches at Higher Level. IB World Schools that offer the IB Diploma in Singapore are listed on the IBO website here.
Students completing a Singapore Polytechnic Diploma can be considered for Arts. Humanities and Social Sciences courses (including Economics) and Psychological and Behavioural Sciences. It is very important that you are studying subject relevant modules in your Diploma, so please email us, prior to application, to ensure that your Diploma will meet any course requirements. The typical offer level would be a GPA of 3.85 or higher, and almost all successful Polytechnic Diploma applicants to Cambridge have a CGPA of 4.0. A Singapore Polytechnic Diploma on its own will not be considered suitable preparation for a competitive application to Cambridge science courses (excluding Psychological and Behavioural Sciences). You will also need to undertake further study (please email us for details).
Offers for Mathematics include STEP II and III. Further information about STEP and preparation support is available on the Maths page. 

Some courses also require an Admissions Assessment. The dates and registration details for these assessments vary from subject to subject so please check this carefully in relation to the course you are planning to apply for. 
We do not usually need to ask students from Singapore to provide proof of proficiency in English. This is because the Singapore Integrated Programme (SIP) meets our English Language requirements.
When to apply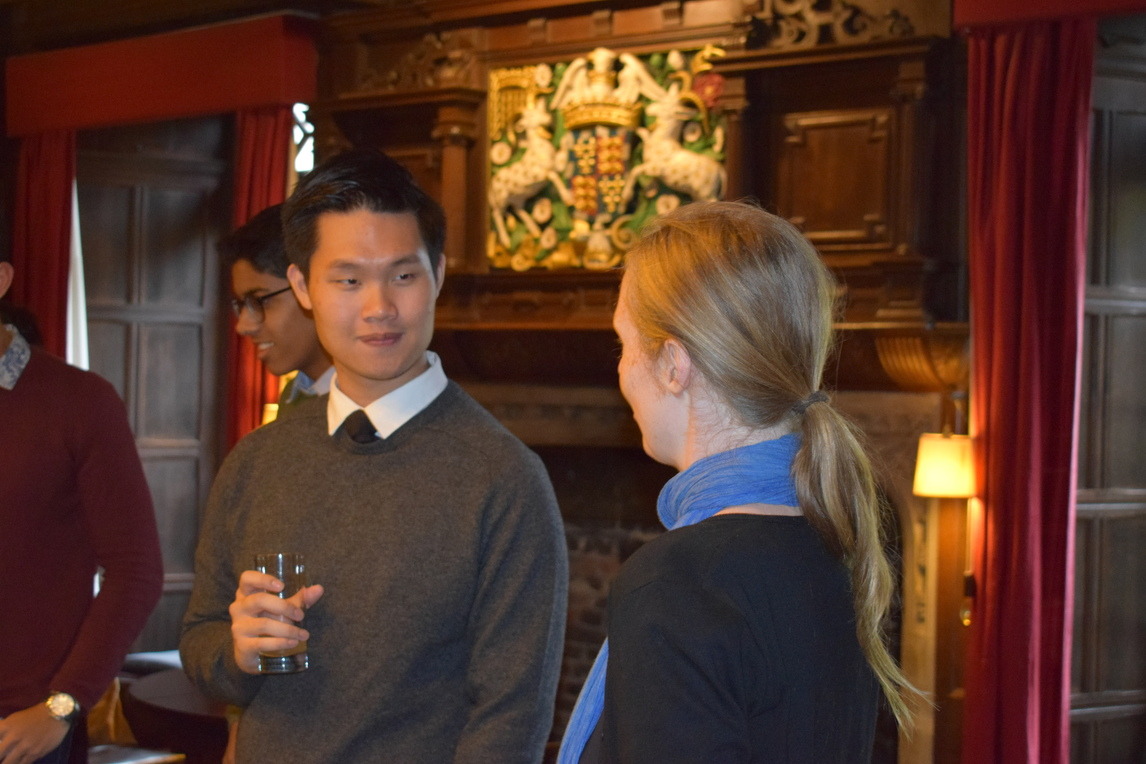 For advice on which year to apply in, students are advised to consult the page on when to apply and be aware that it is possible to apply for deferred entry. Singaporean applicants who are completing National Service may wish to consult our specific advice on the timing of their application.
It is very, very important to check whether your course has a "Registration Required" Admissions Assessment, as you will need to check the registration deadline for this. Depending on your subject you may need to register some time before the application deadline. See the application process section below.
Application process
We recommend that you apply as soon as possible once UCAS opens for applications in September. Your course may require registration for an admissions assessment by 15 Sept or 29 Sept 2023 (depending on the subject) and then the UCAS application deadline for all courses is 16 October 2023.  Application is for entry the following October (or for deferred entry the year after). We encourage all applicants to read the information about applying on the relevant subject page, as well as the how to apply page well in advance of September, as there are a number of parts to the application procedure which may take time to organise and complete:
If you have a "Registration Required" Written Assessment (needed for some of the courses), you will need to make sure you are registered for this by the relevant deadline. See details on the Written Assessments page. For example, applicants for Law must register between 1 August and 15 September and take the LNAT on or before 15 October. You can search for the test centres in Singapore (scroll down to the bottom of Find a Test Centre) or in some cases you may be able to sit the assessment at your school (you will need to ask your school if they are a test centre).
There is more than one application form. You first make a UCAS application and then you complete an additional questionnaire called My Cambridge Application (previously called the SAQ).
You will need a referee who can provide a reference and predicted grades for any exams that you have not yet taken.
You will also need to arrange for your school to provide a transcript, which you upload as part of My Cambridge Application.
There are some smaller details that it is worth being aware of, such as the need to upload a photo. 
Do also explore our additional support pages for international applicants, and note that on 20 September Christ's publishes the current applicants section, which will support you (in detail!) through the next steps once you have submitted a valid application and chosen Christ's College in your UCAS application.
 
Interviews
You will see if you read through our how to apply page, that we have interviews as part of our admissions process. We interview the majority of applicants, though not every applicant is selected for interview. You can find out more about what interviews involve in our international application support section (which includes a page on interviews)

Christ's applicants who are selected for interview are interviewed online in all cases - the arrangements are the same for both UK and international applicants. You can have your interviews either at home (most applicants do this) or at school (if easier or if you have a better internet connection at school). We will collect information about your time zone in December as part of one of one of the forms that applicants complete.
In some subjects there is a "College Registered" assessment, which means an assessment that is only taken by those invited for interview. As the name implies, there is no registration for these assessments - they will be organised by Christ's for you to sit online if you are selected for interview, and we will send you full details at the time. You can check to see if there is a College Registered assessment and (if relevant) details for this in your subject by reading the how to apply section on the relevant subject page.
Finance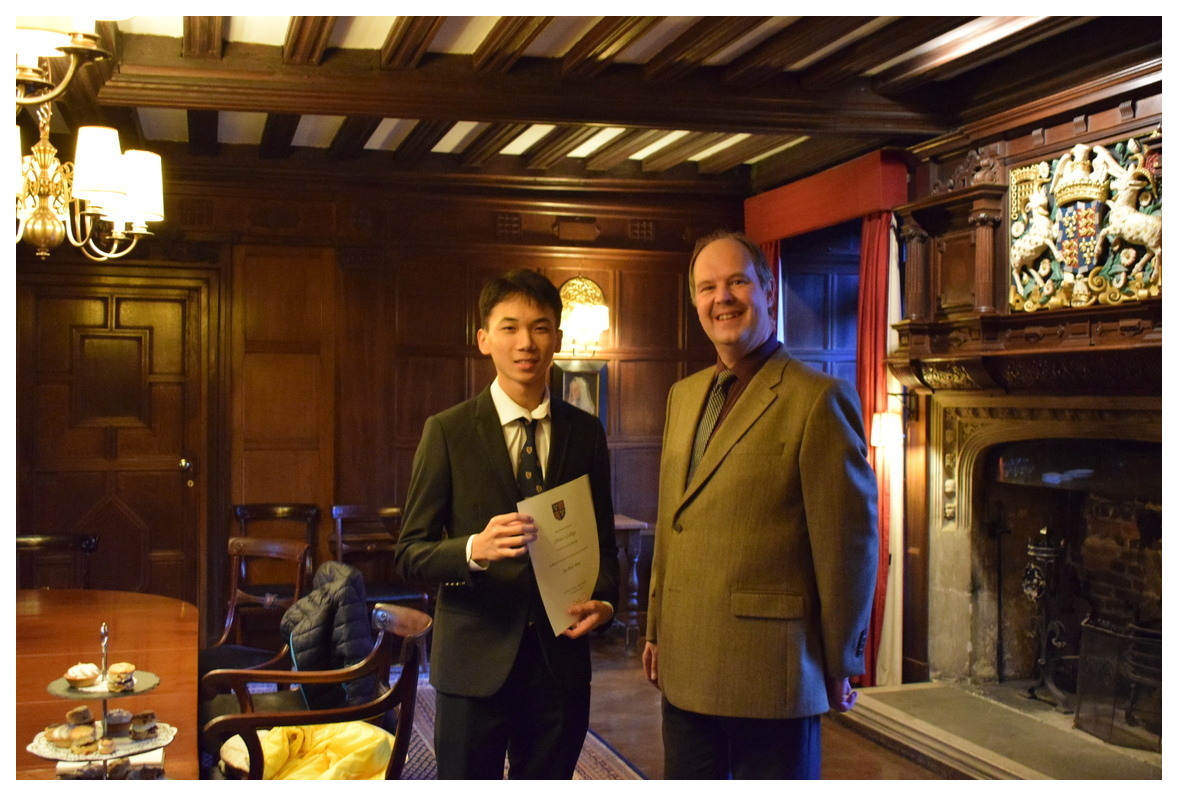 Many Singaporean students at Christ's hold government scholarships or sponsorship from Singapore. However, offer-holders from Singapore may also be considered for Christ's College International Awards, the Christ's Sukanya Rajaratnam Commonwealth Award, and those in financial need may apply for support from the Cambridge Trust. Students in certain subjects who have previously studied at Saint Joseph's Institution or SJI International can also be considered for an award from the SJI Foundation.
Student comments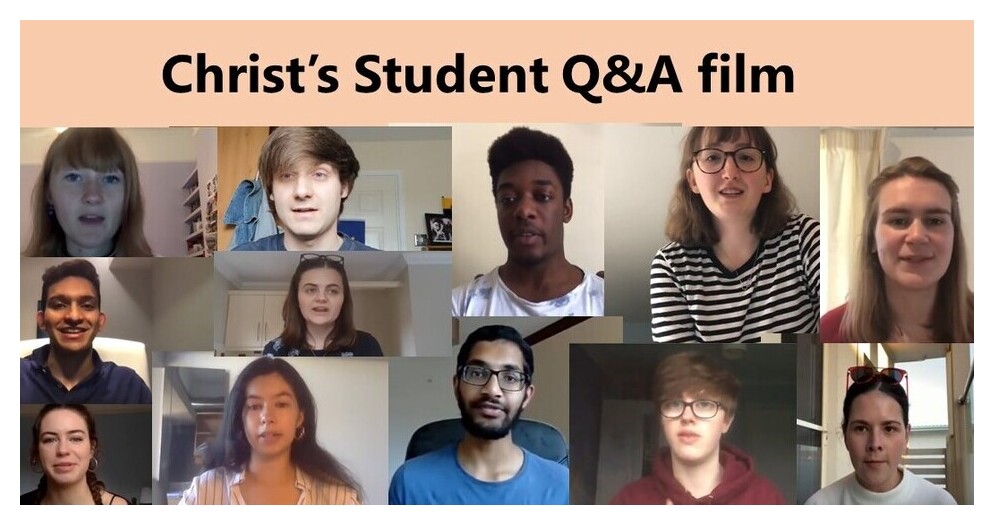 We have a page of student profiles covering most of the subjects in some detail, and these include one profile by Xin Yi, who studied H2 level Biology, Chemistry, Mathematics, and Economics, and H3 level Biodiversity before coming to Christ's to study Natural Sciences. Read about his experiences in this student profile.
After doing Maths. Economics, Physics and Chemistry at H2 level and Maths at H3 level in Singapore, Valerie came to Christ's to study Economics and won a university-wide award for her performance in the third year exams. See her comments in this news article.
"I think the College system provides a more "homely" setting to the usual academic rigour of university."
Xin-YI
Meeting us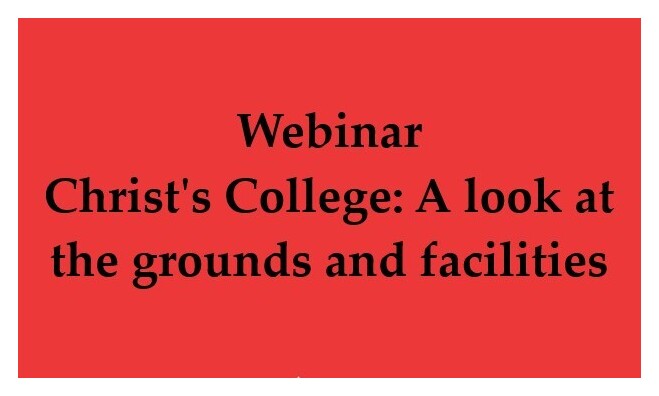 The Christ's College Director of Admissions visits Singapore at least once a year, and is happy to talk to prospective applicants and their parents, as her schedule permits.
We encourage you to attend the Christ's International Webinar, which will give you a good opportunity to find out more about applying to Cambridge, you may like to also attend other online events, and you may like to also attend other online events including the online visit: Christ's College: A look at the Grounds and Facilities.
We are also normally glad to welcome Singaporean visitors to Christ's itself. See Visiting Christ's for details of how to visit and, if you are going to be in Cambridge and would like to meet with our Admissions Team, please do get in touch.
International Students / Should I apply? / How to apply / Subjects at Christ's / Application support for International Students