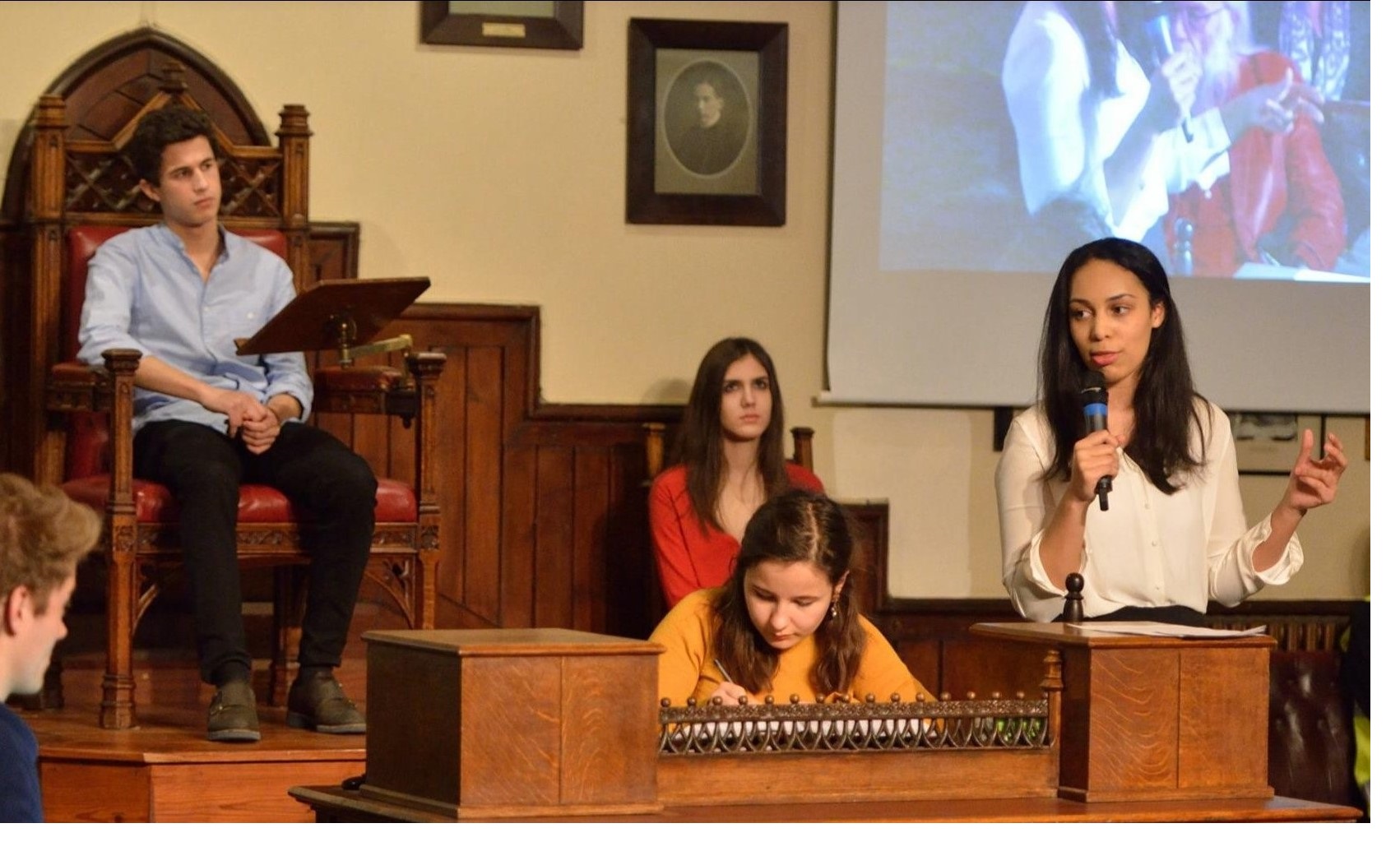 Page is from Bristol in the south-west of England and has just graduated from her degree here at Christ's College, Cambridge. She studied Anglo-Saxon Norse and Celtic for her first and second year, and then transferred to the Law degree.
Did you find it easy to choose a course?
No! It was an enjoyable problem to choose a university course though, and the system at Cambridge does have some useful flexibility, which I took advantage of:
At school I enjoyed a range of topics and so when looking at what was available at Cambridge, I was attracted by the interdisciplinary nature of the Anglo-Saxon, Norse and Celtic (ASNC) course. My advice would be to choose what you enjoy and look at the course structure and Faculty website.
After enjoying the study of legal texts as part of my second year dissertation (on early Irish law texts), I then chose to change course to Law. I found the flexibility at Cambridge really helpful, as the 'Tripos' system here allowed me to study Anglo-Saxon, Norse and Celtic first for two years before transferring into Law for my final two years when I discovered my interest in that (it is necessary to complete two years of law to cover the 'core' papers for legal practice). 
Both courses led to learning more about questions than answers and it's great to explore the 'whys' behind topics you love. When comparing between institutions, it's worth noting that Cambridge structure varies from how other universities assess arts and humanities. For example in Anglo-Saxon, Norse and Celtic, you can complete a 10,000 word dissertation in Part I, which is unusual even compared to other arts subjects at Cambridge (a Part II dissertation is more common). In Law, everything is assessed by end-of-year examinations (although there is a Part II dissertation option as substitute for one paper). There are also opportunities to study abroad in Law (and other non-language subjects such as Engineering) and studying in Europe for a year and then returning to European Law Lectures in final year is a good way to immerse yourself in your subject. Overall, the Tripos structure is traditional but also offers a lot of opportunities to learn from different angles or even across different degree courses. My advice on course choice is to go with what you enjoy- ask teachers, friends, family and look at what you read/watch/listen to for fun to help work out what that is.
"The Tripos structure is traditional but also offers a lot of opportunities to learn from different angles or even across different degree courses."
Page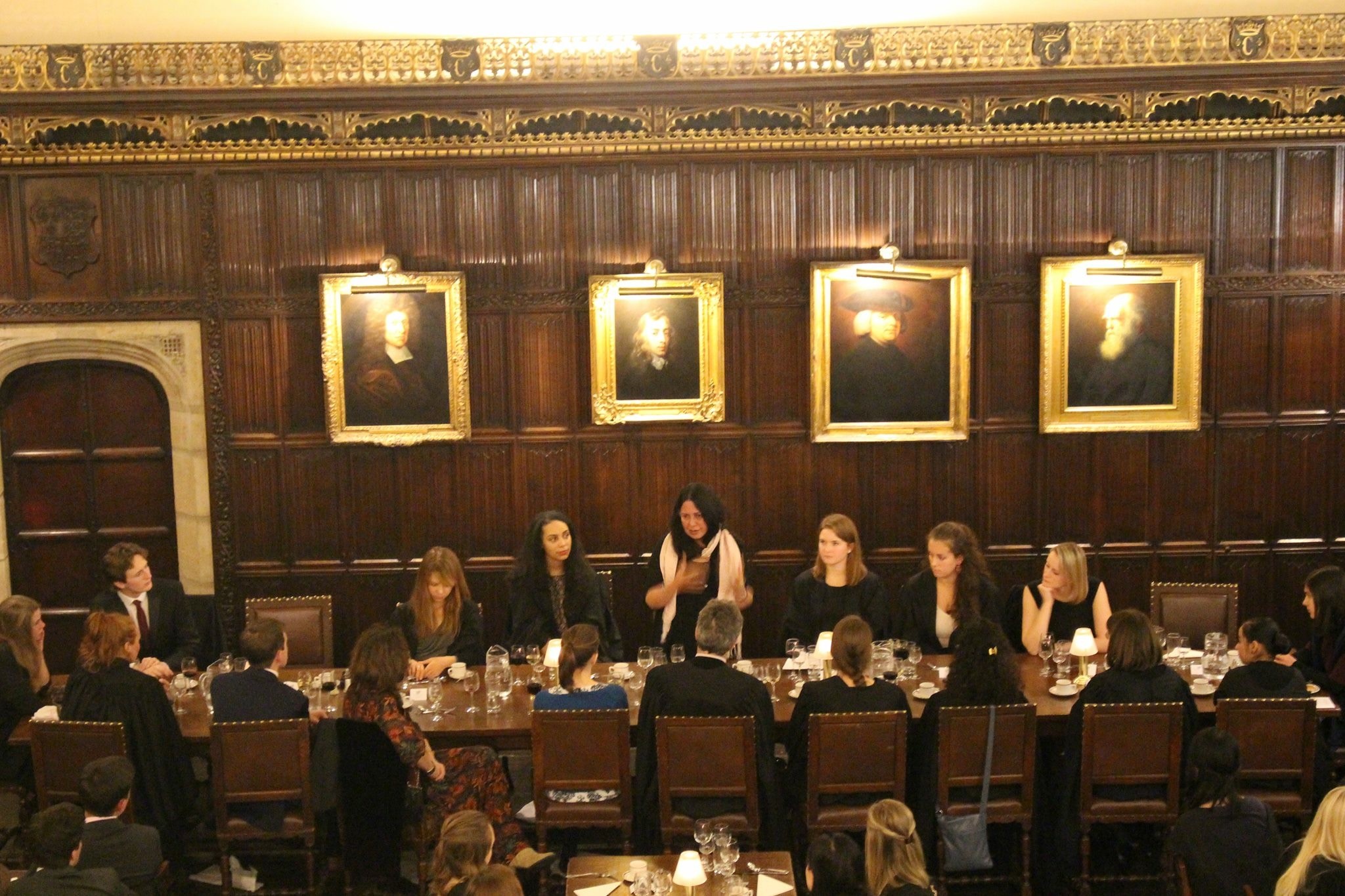 How did you choose a College?
There was a good atmosphere at Christ's on the open day when I visited, and the Director of Studies for Anglo-Saxon, Norse and Celtic worked on topics of interest and was the head of faculty.
 
What advice would you give sixth formers considering an application in ASNC or Law?
If I were to give specific advice, I'd say that for ASNC, do consider whether history, language, literature, archaeology or a mixture of those topics interests you and address that accordingly in your UCAS personal statement. For Lawyers, my advice is to keep up-to-date with recent legal cases (for example big cases in the news or the Supreme Court). There are lots of good blogs including Professor Mark Elliott's blog and twitter account and Nick McBride's website. Also, Law is about oral and written advocacy so be clear in your personal statement and interview.
Whichever course you are interested in, I would advise you to search the subject pages for suggested readings lists. Feel free to read what interests you in relation to the topic, however tangential.
More generally, there are a lot of small pieces of advice that I wish I'd known and that I always pass onto prospective students at open days. I would not change how I tackled life here, but I wish I had more time to spend in Christ's enjoying the College. Living in such an exciting environment with such kind, interesting and inspiring people all working on important projects really is amazing - I've picked up knowledge, new perspectives and many good memories. Don't underestimate the general learning you do outside your work, as some of my fondest memories are of discussions with friends about topics related to their degrees and topics entirely unrelated to any of our degrees too.
"Don't underestimate the general learning you do outside your work."
Page
What was being in the final year of the course like?
Well I've had two final years in a way. In both courses I studied, my final year was interesting in different ways from first year. This was because I had the experience of completing papers from start to finish and so adjusted my approach to new papers.
This year in final year Law, I studied Equity, European Union Law and Criminal Law, which were compulsory and Administrative Law and Aspects of Obligations, which were chosen options. I definitely found Administrative law to be the most interesting thing I studied this year.
For me it was good to work in the College library to organise myself - it is particularly helpful that Christ's has a 24/7 College library and an in-College law library as well. In exam term, I found that as long as you approach exam revision with some sort of plan so that you are prepared for each paper it will be OK and the College community in the library and the upper hall canteen makes it a good term throughout!
 
What will you remember about Christ's?
I've enjoyed everything I've learned from my degree and from the people at Christ's. Otherwise, my favourite spot in College is the Fellows' Garden, and I had a brilliant time at The Christ's College May Ball which was organised excellently by this year's student committee. I also really appreciated the support - travel grants from College allowed me to make trips that I could not have done otherwise during vacations.
"Travel grants from College allowed me to make trips that I could not have done otherwise during vacations."
Page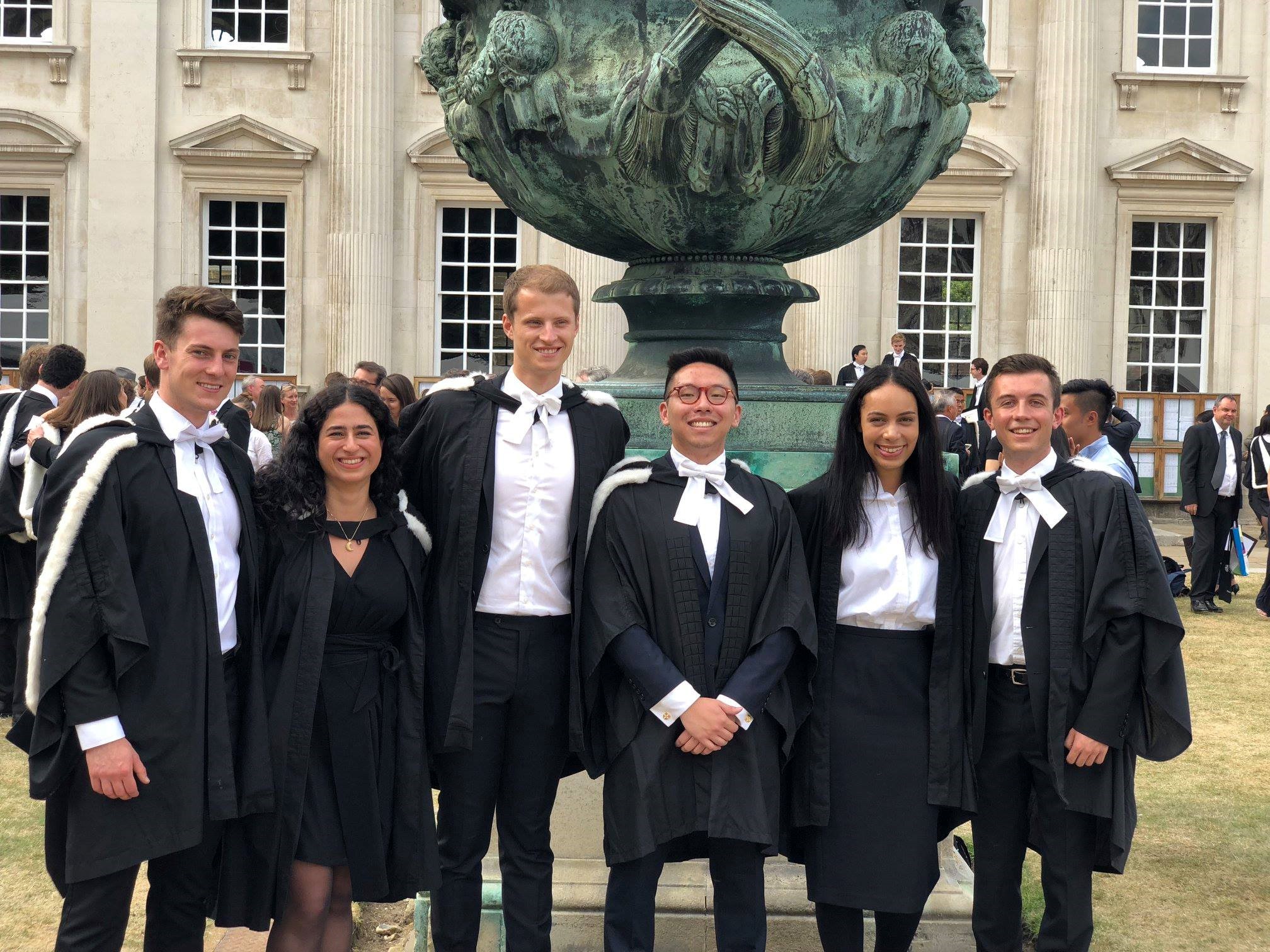 Do you have any plans for what you'll do post-graduation?
I'm working in Nevada, USA on death row appeal cases for prisoners with the Nevada Public Defender's Office and then training to become a barrister. Many other people on this course have training contracts to become solicitors at law firms or are on graduate schemes to go into banking.
The University Careers Service (info) is incredibly well resourced and available to students for life. My plans for the future have changed over my time here because even during my four years the graduate job market has changed significantly. Being a university student is also one of the first times you see a career in academia clearly, which is helpful.
September 2018
Please be aware if you're considering an application that our student writers describe their experiences. Although the majority of the information stays the same, some details may change from year to year. Do read the student profiles in combination with our undergraduate admissions pages for full information.
Back to Student profiles page / Anglo-Saxon, Norse and Celtic at Christ's / Law at Christ's / Next: Emily's profile