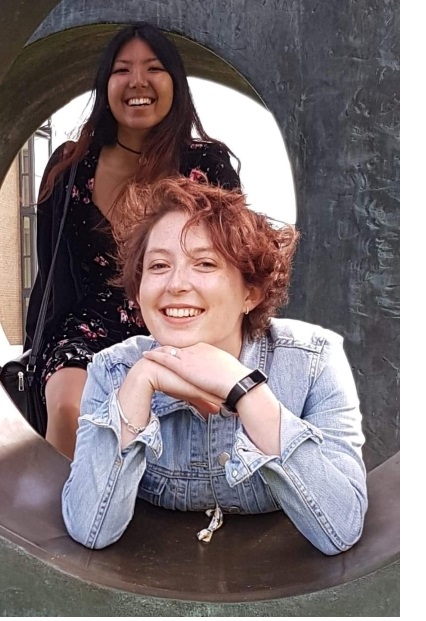 Olivia is from Newcastle, in the North East of England, and wrote this at the end of her first year studying English here at Christ's College, Cambridge. At school, Olivia did A-Levels in English Literature, History and Maths, as well as an AS-Level in Further Maths.
Why did you choose English at Cambridge?
I love the way we study literature chronologically, from some of the first texts written in English through to the present day, because it allows you to build upon knowledge with each step forward. The supervision system is also a great benefit of the course here, and has really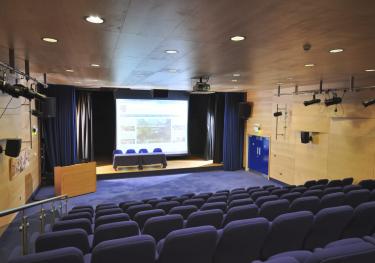 Why did you apply to Christ's?
To be perfectly honest, a big part of it was that it was first on the list! I researched a few Colleges I liked the sound of, to find out how central they were and what facilities they had. Christ's central location and its theatre space made it particularly appealing. I settled on Christ's after reading lots of positive student reviews of it.
In my first year, Christ's offered a book grant for first-year students which I made great use of, and I also received a little money as a travel grant which acted as a small contribution towards a trip to teach
"The central location of Christ's, and its theatre space, made it particularly appealing." 
Olivia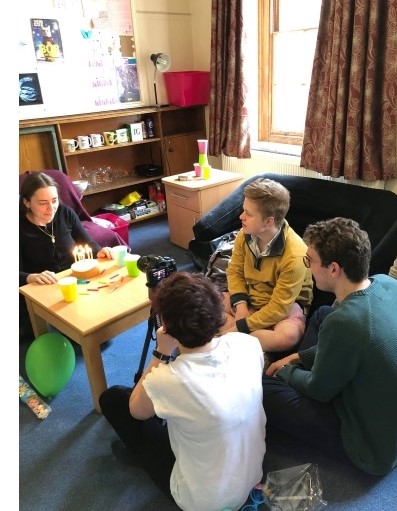 What do you think about the collegiate system in general?
I love the collegiate system! It means there is a big group of people you will get to know really well and spend a lot of time with both academically and socially (most English supervisions will be with other English students from your College). At Christ's, I have really grown to love both the place and the people in it.
This year I have also had supervisions which are held at other Colleges, usually a couple of hours a week, and it is really nice to get to work in buildings and rooms that you don't usually see. I also have
"Interviewers like to see that your interest spans further than merely the suggested or compulsory reading for your exams!"
Olivia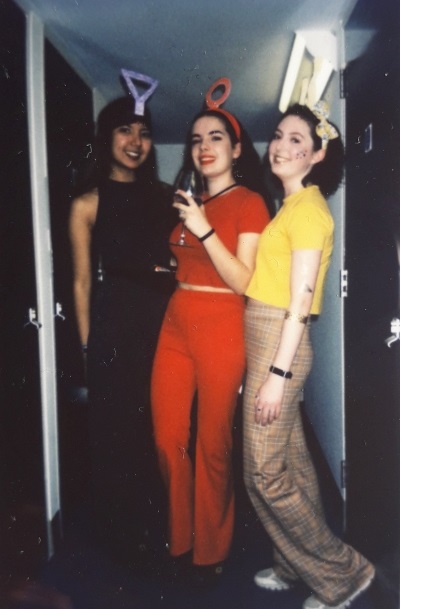 Before you came to Cambridge, what were you looking forward to?
I was really looking forward to meeting people, but also a bit worried about meeting them. I had no need to fear though, because I met some amazing people straight away. Pretty much everyone is nervous and hoping to make friends, so they're all really friendly and easy to talk to! After a few days of getting to know people I started to settle in. 
Everyone helped each other out with any problems they were having – the likelihood is that if you are having a problem at the start of term, many other people will be having the
"Freshers' Week is a brilliant time to go out, get to know people and explore the city before the work begins."
Olivia
What surprised you about starting at Cambridge?
The biggest surprise was probably how many like-minded people I found. There are perceptions of Cambridge as a university filled with very serious, hard-working, unsociable students but that's definitely not the case. I've found so many friends who I can go out with and enjoy spending time with, both in and out of College!
The first academic week is quite intense, because we were encouraged to go to every lecture we possibly could in order to work out which lecture series we enjoyed and wanted to continue attending. I have not attended so
"There are perceptions of Cambridge as a university filled with very serious, hard-working, unsociable students but that's definitely not the case."
Olivia
Is the course what you expected it to be when you applied?
Yes, but also so much better! I think there are always some areas that you'll enjoy less than others, but when I find something that really interests me, working on an essay and then discussing it in supervisions becomes very enjoyable. There are so many lectures on every week that it is impossible to attend them all, and so I only tend to go to the ones that I think look interesting or are particularly relevant to what I am studying at the time. 
The workload is definitely a step up from school. Since all the work is
Is there anything that you've struggled with in studying your course?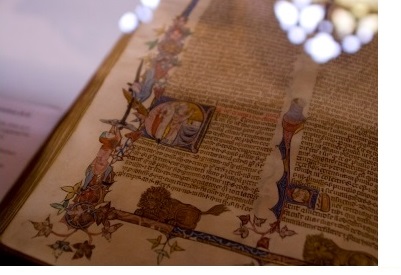 I was nervous about my main paper in the first term, English Literature and its Contexts 1300-1550. I was worried that medieval literature wouldn't be engaging and might be difficult to understand, as it's written in Middle English. However, I quickly got the hang of the complicated language and found some of the literature a lot more interesting than I had anticipated, even if that is because some of it is incredibly strange! My advice for approaching medieval literature would be to simply stick with it. After seeing the
"Lectures are not essential to the English course, but I would recommend going to any that you think might be useful."
Olivia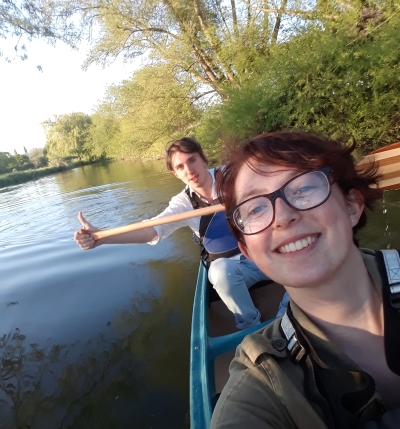 What has been your favourite topic from this year?
The third term (Easter) of this year, which is entirely devoted to studying Shakespeare, has been my absolute favourite. I thought it might get a bit tedious studying Shakespeare for a whole term, but in fact there's a huge variety of material to read and explore! Shakespeare is also quite a hot topic in terms of research, so the lecturers and supervisors tend to be incredibly passionate and engaging. Studying such well-known plays is apparently extremely useful when studying Victorian and modern literature in the second year of the course
"There are amazing facilities and opportunities that I had not realised were available before I began studying here."
Olivia
What are your plans for next year?
My Director of Studies has briefed me on what compulsory papers I will be taking next year, as well as informing me of a choice between two papers I get to make, which I should be discussing with a supervisor at some point over the summer.
Next year I am living in one of a row of houses on Jesus Lane, just outside the College, that Christ's owns. I am sharing this house with my six closest friends and am really looking forward to sharing it with them and making a home of it. I am looking forward to spending more time with my friends, meeting even more