Immi wrote this at the end of her second year studying Geography at Christ's College, Cambridge. She is from Harrow, North West London, and did A-levels in Geography, Maths, Further Maths and Physics. 
What attracted you to your course and what were you nervous about?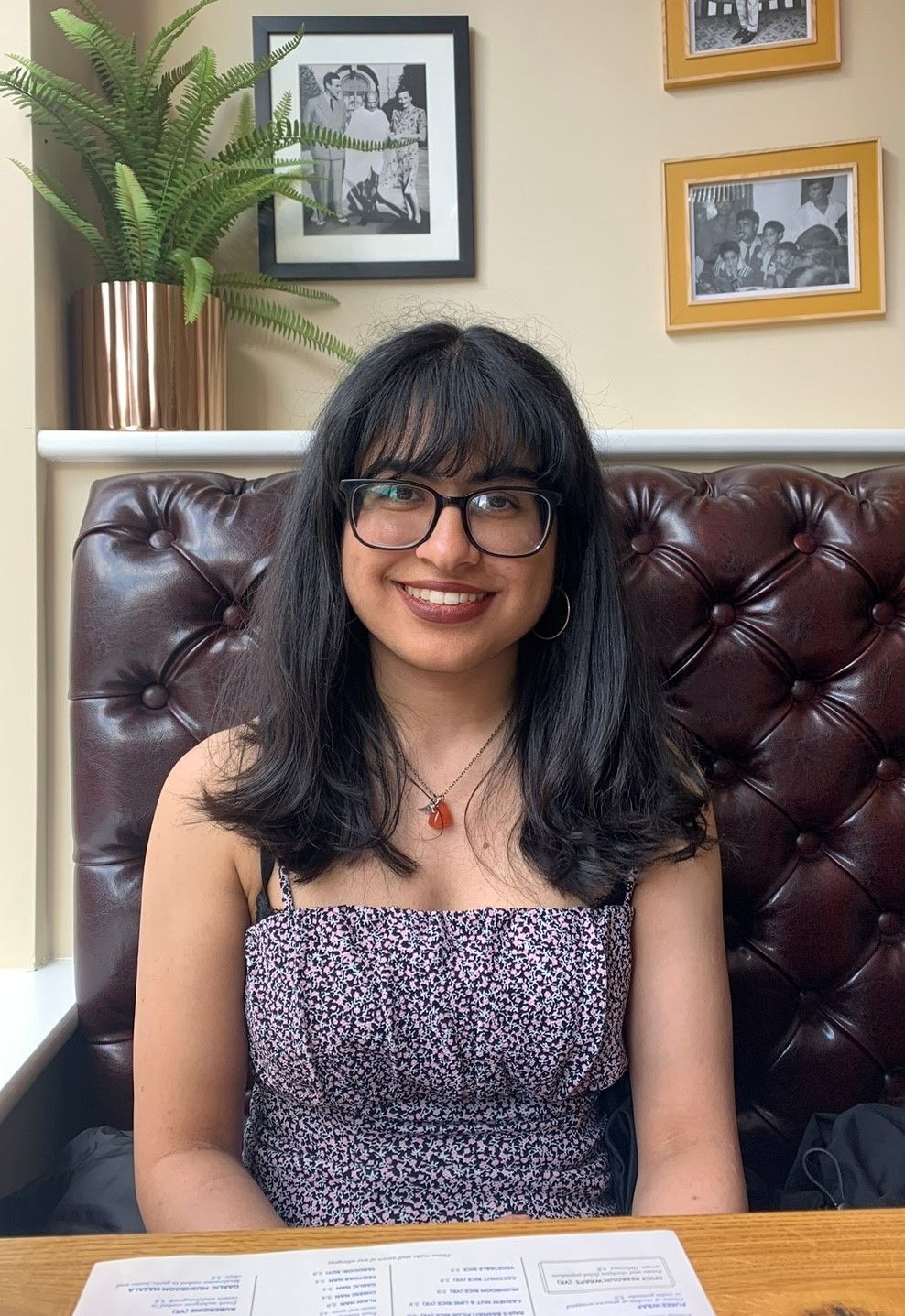 It was important for me that I could explore both Human and Physical Geography topics throughout the three-year course. I enjoyed the prospect of being able to have a wide selection of choice in second and third year too, and the fact that supervisions and lectures would be held by a diverse range of academics in the specific fields, differing in age, expertise, gender, and background. Cambridge offered all of these things!
Coursework that involved coding and producing our own question seemed quite daunting at first, as well as practical laboratory visits and experiments, especially as some of the software and equipment was new to me. I had not had much experience of this prior to university, but with time and through the help of my course mates and members of the department, I really look forward to individual projects and have become more confident in and diversified my research skills.
 
Why did you apply to Christ's?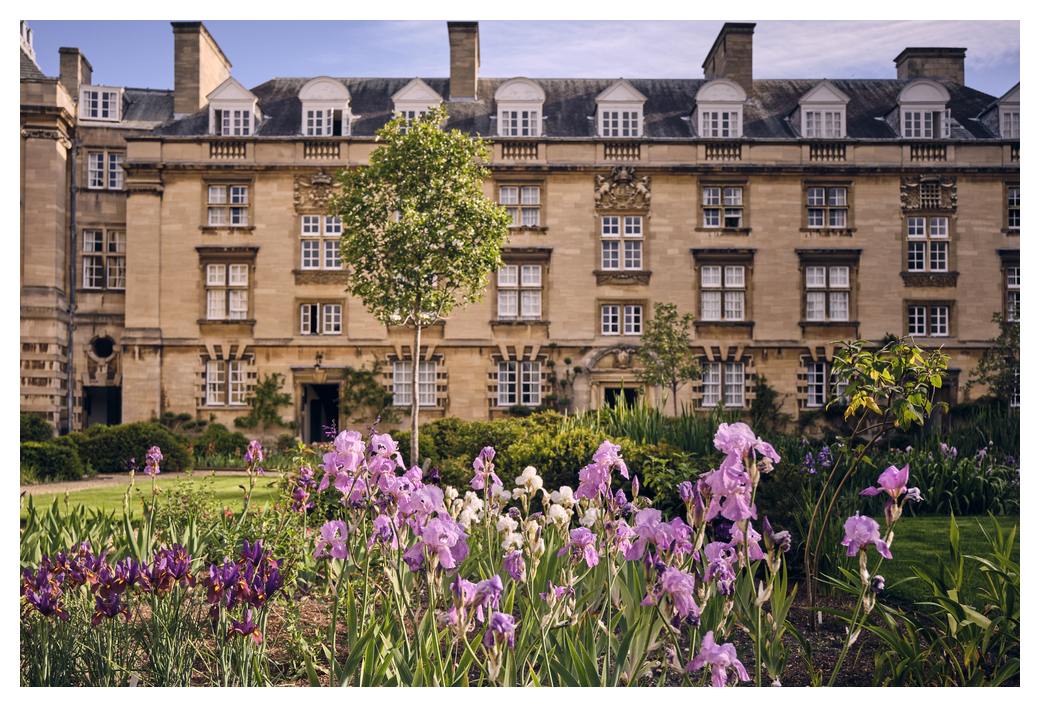 I visited around ten colleges during the Open Day. To me, Christ's was the most welcoming and memorable; I was toured by a friendly and honest student, the facilities and grounds were beautiful and not too big or small, and in all honesty, I just knew that the atmosphere was where I wanted to be.
What is your favourite place in College?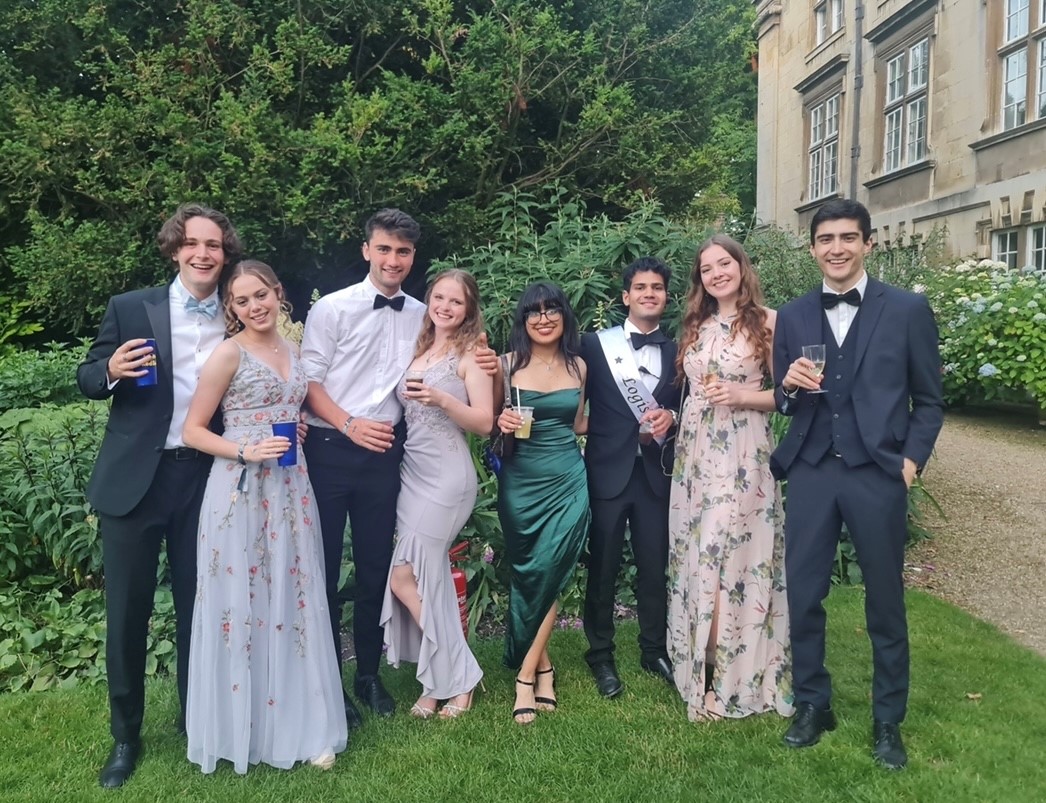 I don't think I can pick a single place but one of my favourites has to be Third Court. There are picnic benches in the centre of the Court, amongst an ever-changing array of flowers thanks to our gardeners, and you are surrounded by traditional Cambridge buildings.
Another place in College I love is the Buttery, our College bar. My friends and I often spend time there in the evenings, playing darts and card games. It gets quite busy before formals, or if a sports match is on and it's played on the TV in the Buttery.
Do you have any advice for people struggling to choose a college?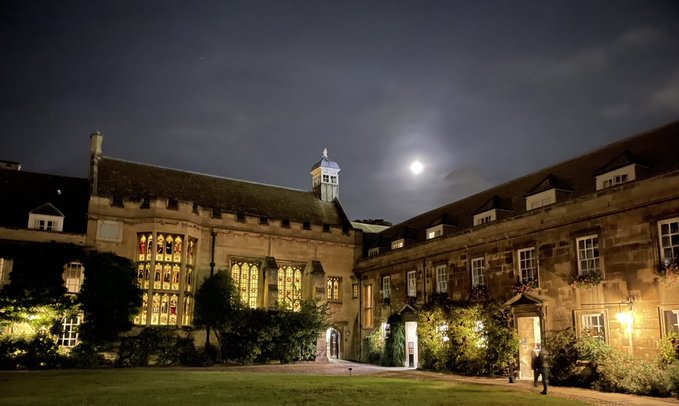 There are many things you could consider when choosing a College, from the number of students in each year, to types of accommodation, facilities on-site, proximity to your department, etc. But for me, I would say your best way to gain better insight into particular Colleges is visiting or watching Youtube videos/checking out their websites.
How did you prepare for your interview? 
Generally, knowing your personal statement inside and out is pretty integral – sometimes interviewers will ask you about specific books/points you make, and ask you to elaborate on them. For Geography specifically, I would say to keep up to date with the current global news (not just in your country!), have a look at a couple of graphs or maps that show different indicators (like natural disaster incidence, or economic factors of each country), and try to be critical with how you interpret them (what data is missing and how could this skew results). Interviewers want to see that you are not only repeating what you are taught in school but can draw in wider and bigger ideas or critiques. Luckily at school my teachers held a couple of practice interviews, but if you do not have this, perhaps ask your friends to read your personal statement and question you, or reach out to others applying for the same course as you to discuss and analyse news articles or statistics.
 
How did you find settling in?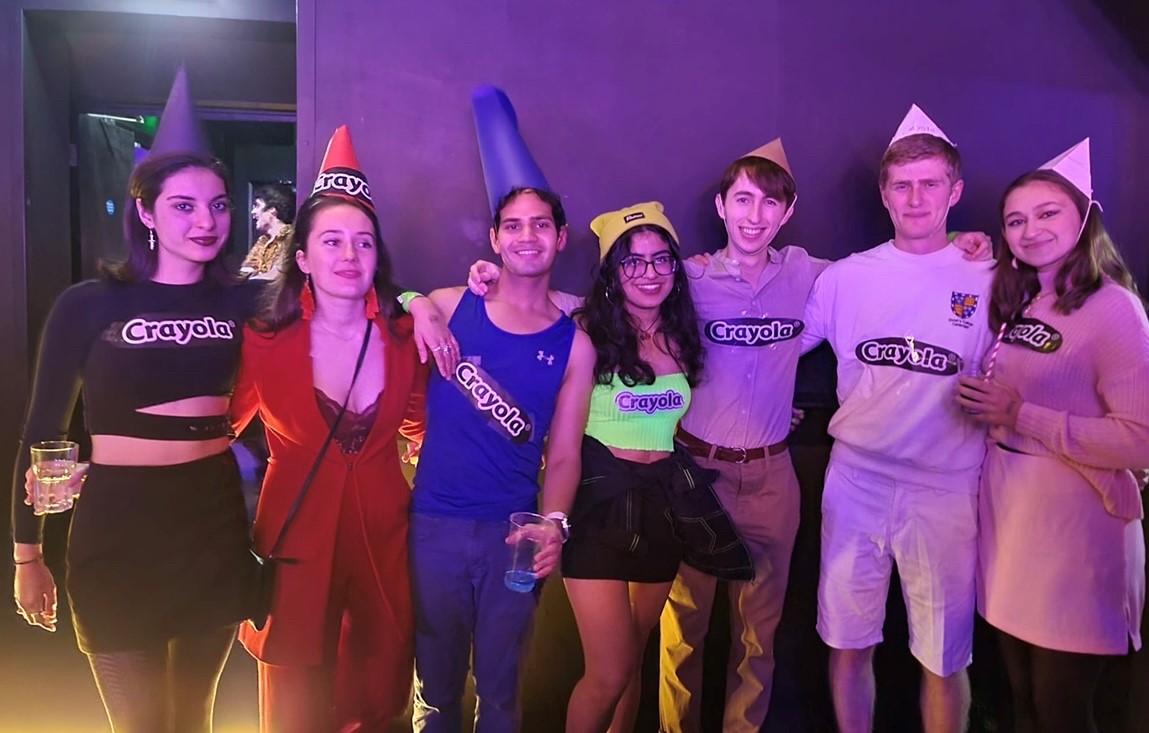 Settling into a new place can always seem daunting and difficult. You often have to meet new people, study a new subject (or approach it differently to school), and become familiar with a new city. I think what helped the most was how helpful my department was with easing us into university workload, my course mates, and the new friends I made throughout first year.
Attending some of the Freshers' Week events help, like mixers and bops. Even if you think a particular event isn't for you, I would definitely say to give it a try. Otherwise, there are always alternatives available and other ways to meet people, such as extracurriculars or day-to-day walking around College.
 
How did you find starting supervisions? 
I thought supervisions would be quite pressurising and scary at first, because there are only a couple of students and an academic in the room. But in reality, they feel like light-hearted small group discussions where you bounce off your ideas with each other. It is really nice to be able to speak about your passions within your subject, especially with a supervisor who knows different perspectives or new ideas that you may not have come across before.
 
What does your timetable look like? 
During first year, you usually would have between one and three supervisions a week with either your Director of Studies or another supervisor from another College. There are a couple of lectures a week, but Geography has relatively low contact hours so you could use your extra time during the day to do some further reading from lecture reading lists or prepare for your next supervision task. There are also some practical skills sessions, but these are much less frequent and only a couple of times a term. 
 
Where do you like to work?
I really enjoy working in our College library as it's quite a chill environment and a silent space if you want to be quite productive. Else, my friends and I often work in each other's rooms or outside in Third Court. There's also department libraries that can be quite nice to go in after a lecture if you have a supervision in the department later in the day. 
 
What are your favourite and least favourite things about the College?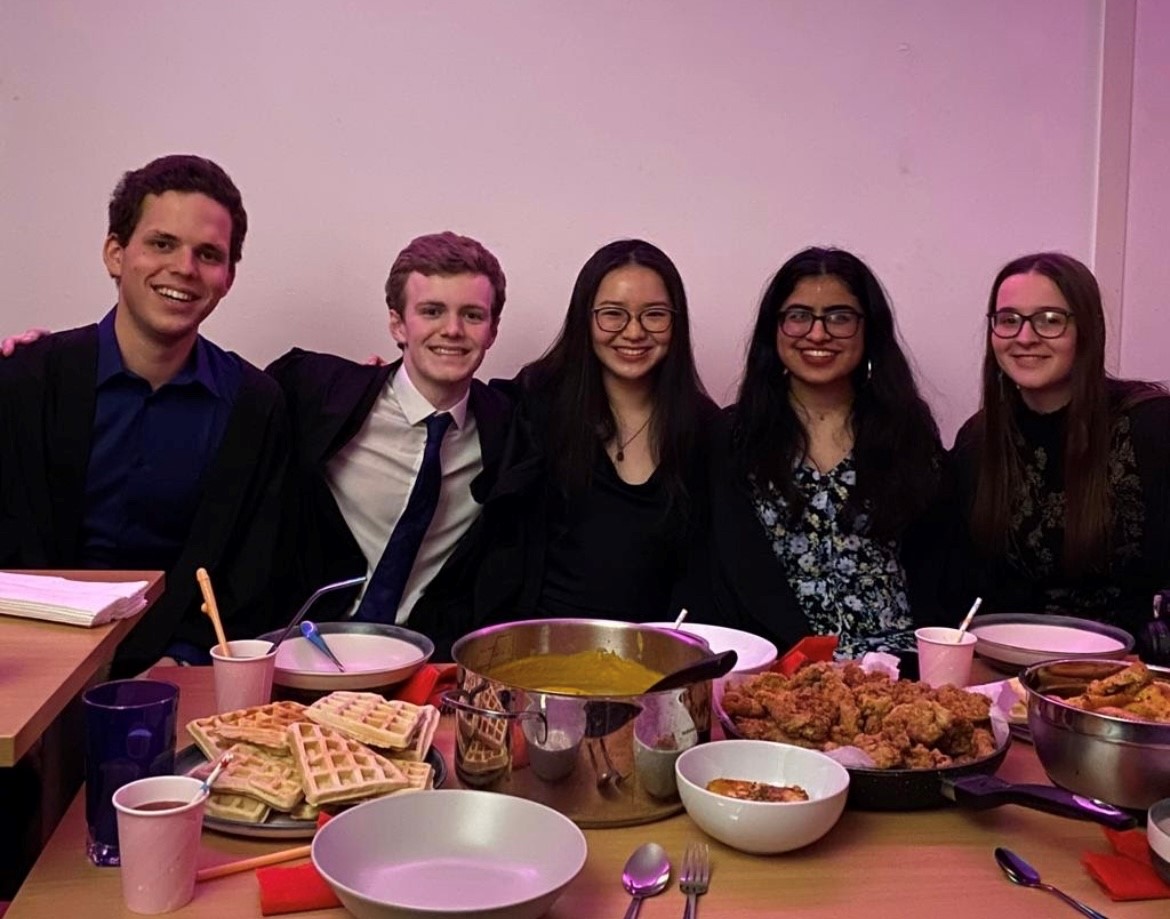 My favourite part of College is definitely the people – I don't think I've met so many friendly, caring, and funny characters before. You form such a good bond with those in your year and the years around you, as well as the Porters (who are around 24/7 to help with whatever you need), cleaners, and other members of staff. I would say my least favourite part of College is the fact we don't have tables in our kitchens (besides the Q staircase, which is just behind Third Court). But, if you cook with your corridor, you often sit in each other's rooms which does the job.
 
Where have you lived this year? 
I lived in the Jesus Lane accommodation a couple of minutes' walk away from College with six of my friends. I really enjoyed living out of College (but not too far - less than five minutes' walk!), and having a garden and friends in the houses down the street was a plus.
 
What do you do when you're not working?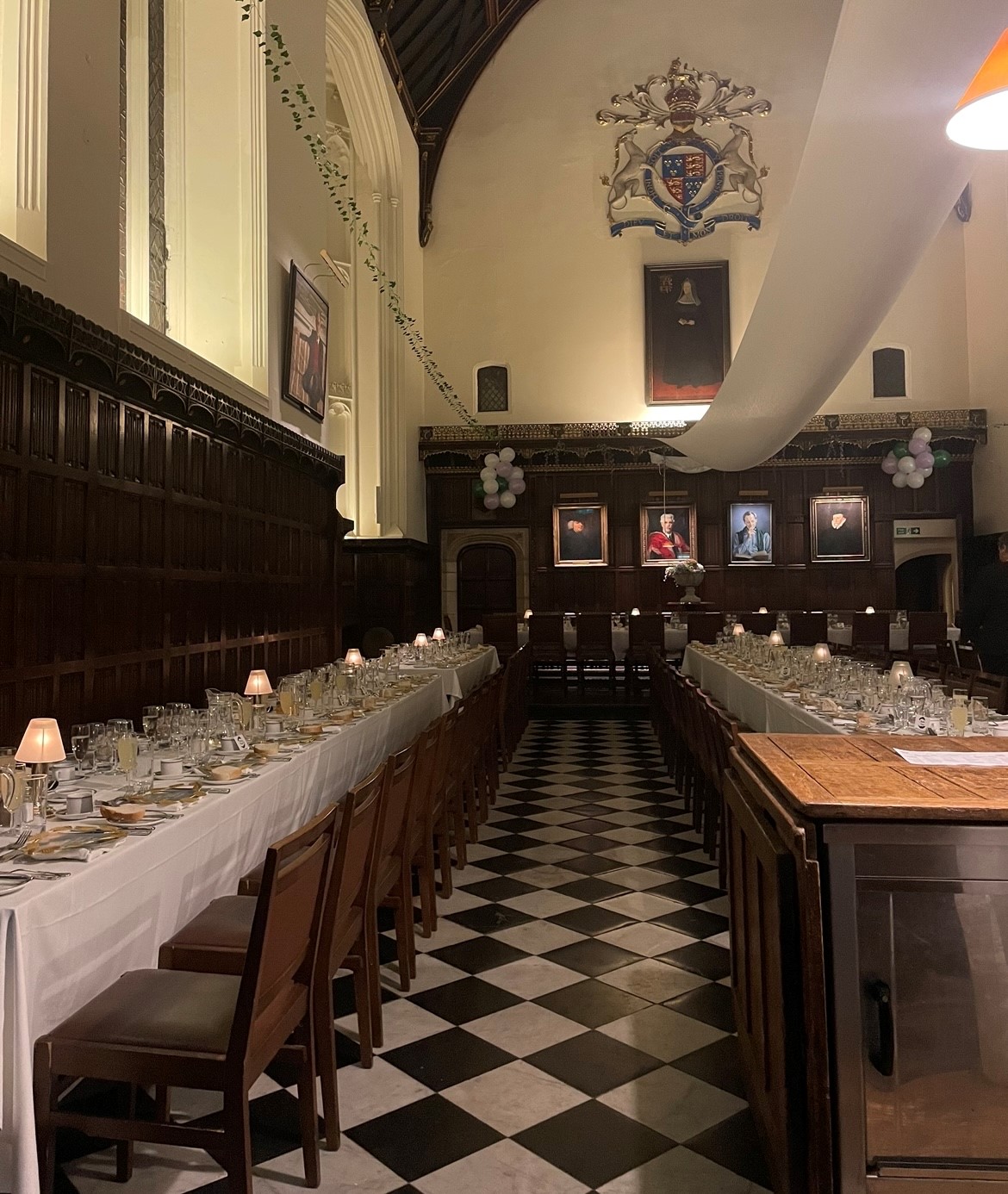 In my second year, I was Freshers' Representative and Secretary for our College JCR Committee (the College's student union), so organised the year-below's Freshers' Week, college marriages for my year group in the Chapel and a garden party, write minutes for the weekly meetings, send weekly bulletin emails, and run the JCR social media accounts. Being Freshers' Rep meant I helped to organise Fresher's week alongside my friend, so we got to experience a second one! It's been nice to see many traditions, including fresher's week and bops (college parties!) resurface after the Covid-19 pandemic.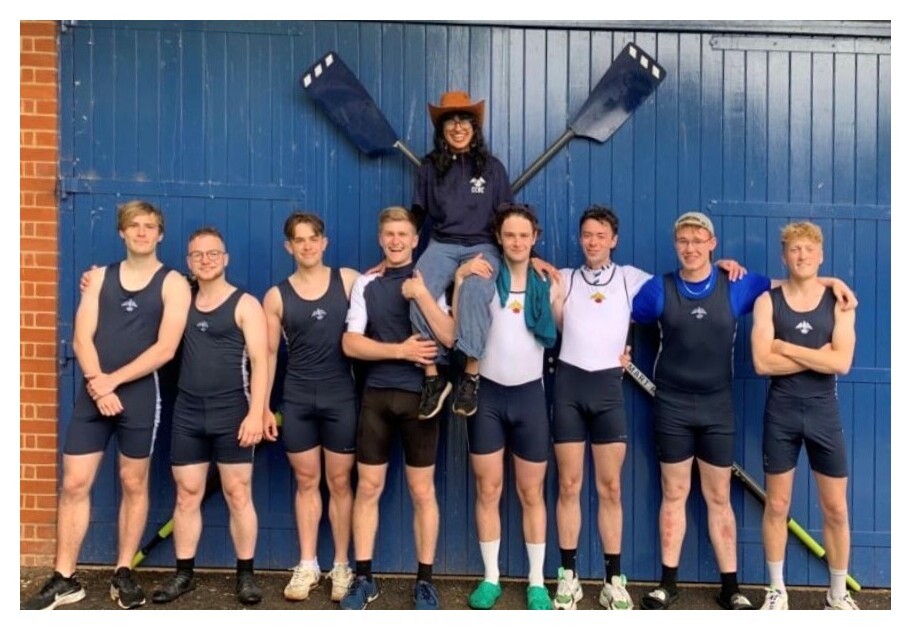 I began coxing for our College boat club early in my second year, and will be continuing this in my final year whilst also being Social Secretary, organising swaps, socials, and the termly boat club dinner! Christ's has a bunch of clubs to join, and I have recently picked up squash as well. Otherwise, I am usually just hanging out with friends and exploring the city.
August 2022
Please be aware if you're considering an application that our student writers describe their experiences. Although the majority of the information stays the same, some details may change from year to year. Do read the student profiles in combination with our undergraduate admissions pages for full information.
Back to Student profiles page / Geography at Christ's  / Next: Elise's profile