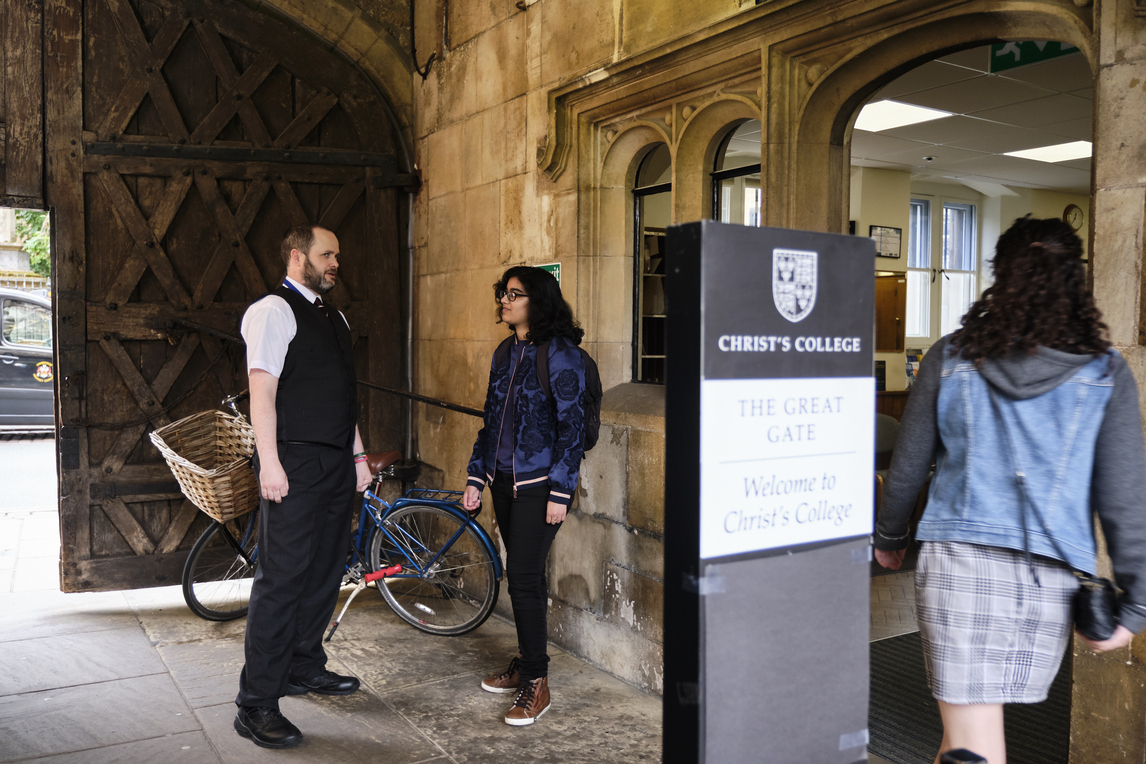 Your first impression, first port of call, and last resort when you lock yourself out of your room, the Porters' Lodge, or the 'Plodge', as it gets called, is the hub of the College. Staffed 24/7 by some of the friendliest porters in Cambridge, they are on hand at all times to make sure members of the College are safe and that everything is running smoothly.
As a student you can collect your post from your pigeon hole here (the porters will sign for any post on your behalf), pick up a student newspaper or events flyer, book into any of our facilities at Christ's, or just have a chat.
If you're a prospective student visiting the College, do introduce yourself in the Porters' Lodge when you arrive.

| | |
| --- | --- |
| | |
| The Porters' Lodge is just inside the door here, on your left. |   |
| | |
| | |
Facilities page / First Court / Hall / Canteen / Old Library / Working Library / Chapel / Fellows Garden