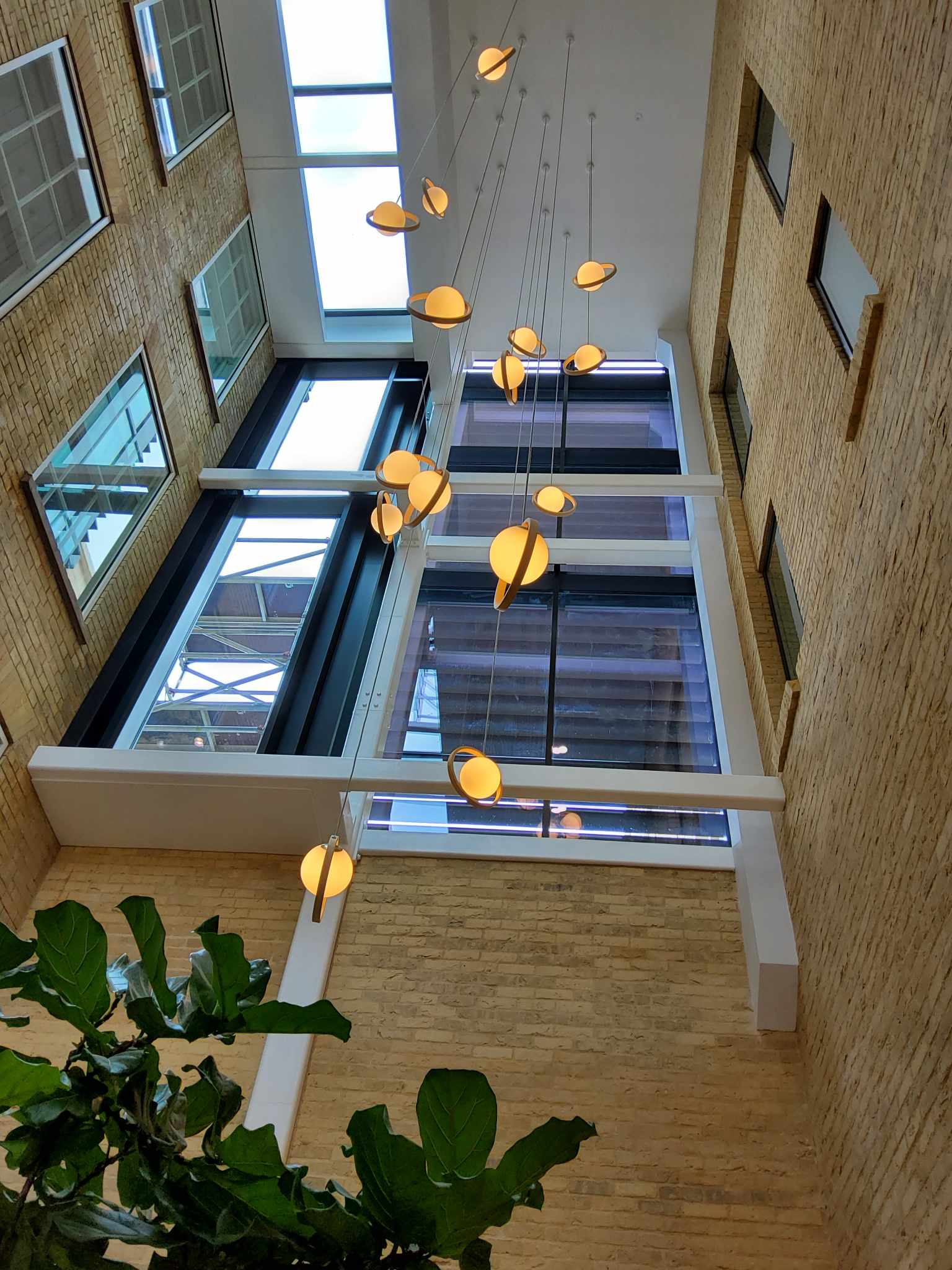 The new building at Christ's is called Yusuf Hamied Court. It opened in May 2023 and the facilities inside are now in use though as of summer 2023 there is ongoing work on the later phases of the postgraduate accommodation and the new grassy garden area in front of the building, so there is stll some fencing and scaffolding at this time. The building has:
three meeting rooms
(with built-in audio-visual facilities and cameras to facilitate hybrid in-person / online events in College). 
five teaching rooms for supervisions
reception areas
postgraduate accommodation including shared kitchens.
Yusuf Hamied Court is connected with the Todd Building, providing another way through to our undergraduate accommodation in Z staircase, more meeting and supervision rooms, administrative offices and the Plumb Auditorium.

 

Facilities / First Court / Second Court / Third Court / New Court / Fellows' Garden