Music Practice Rooms
The main music practice room in College is currently in the basement of the Yusuf Hamied Centre, New Court, however once our new building is open, we are looking forward to having the dedicated music practice and performance room in there as well.
Current Music Practice Room
(Yusuf Hamied Centre, New Court)
Additional Music Practice & Performance Room
(New Building)

The Yusuf Hamied Centre room has an upright piano, an electric piano, a drum kit, music stands, and the Christ's Music Society has some instruments and sheet music in there too if you are in the society (there is also some music in the Working Library).
The new room will be used both for practice and also for smaller performances. It should be good - Professor David Trippet has been working on the acoustics and there are three store rooms off the space so that chairs, instruments and other equipment can be moved as appropriate. There is also a lobby which will be useful as a smart reception area when the room is used for recitals.
Chapel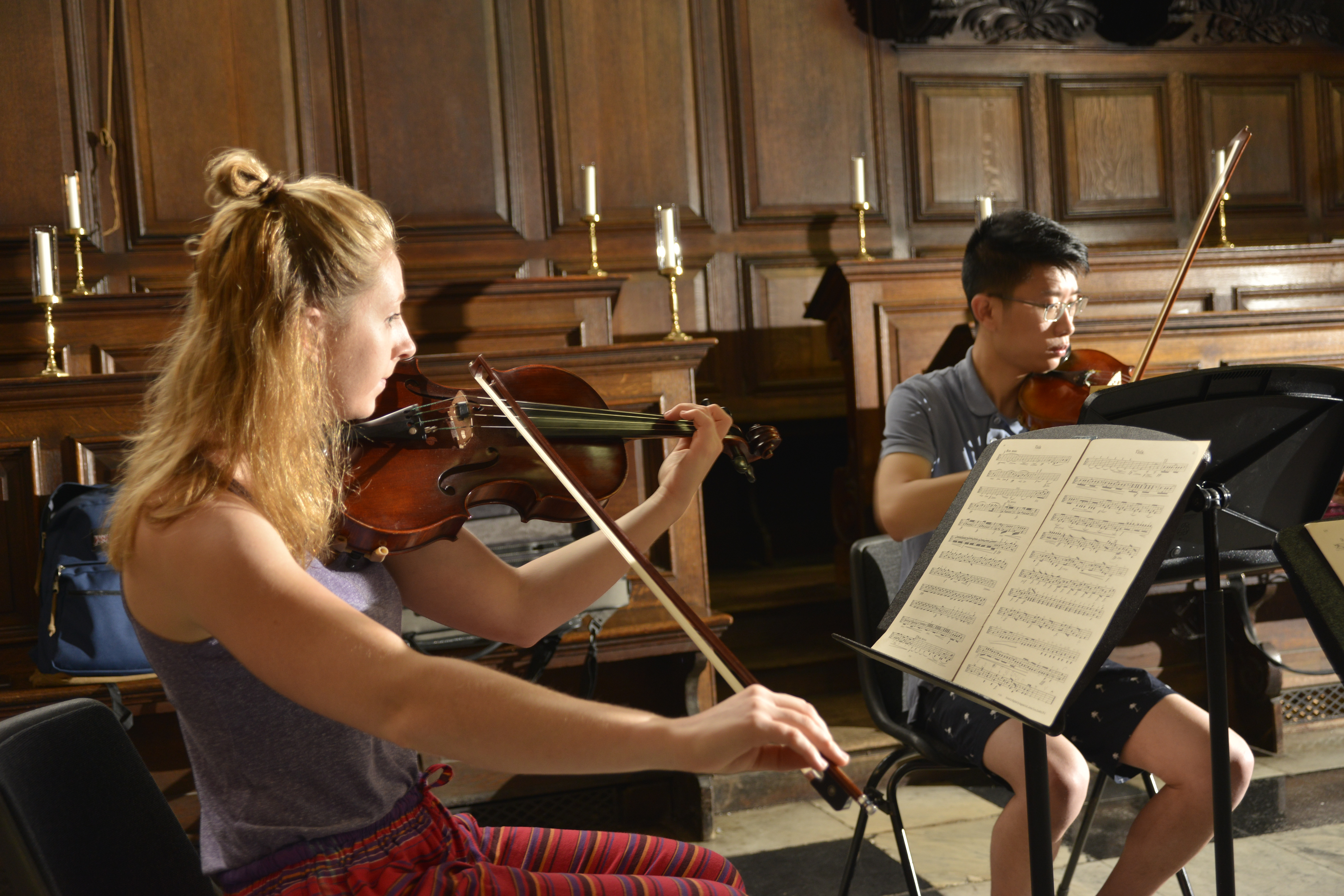 The Chapel provides another practice and performance space. It has a grand piano and organ, and students can book to use the space for singing or for playing on an instrument (bookings for this space are approved by the Chaplain).
The Chapel has a picture page here.
Meeting Rooms
There are also a number of meeting rooms around College of different shapes, sizes and styles which can be useful as group practice rooms, including the Lloyd Room, the Sosnow Room and the Amenity Room, all of which normally have upright pianos or electric pianos in them and plenty of space.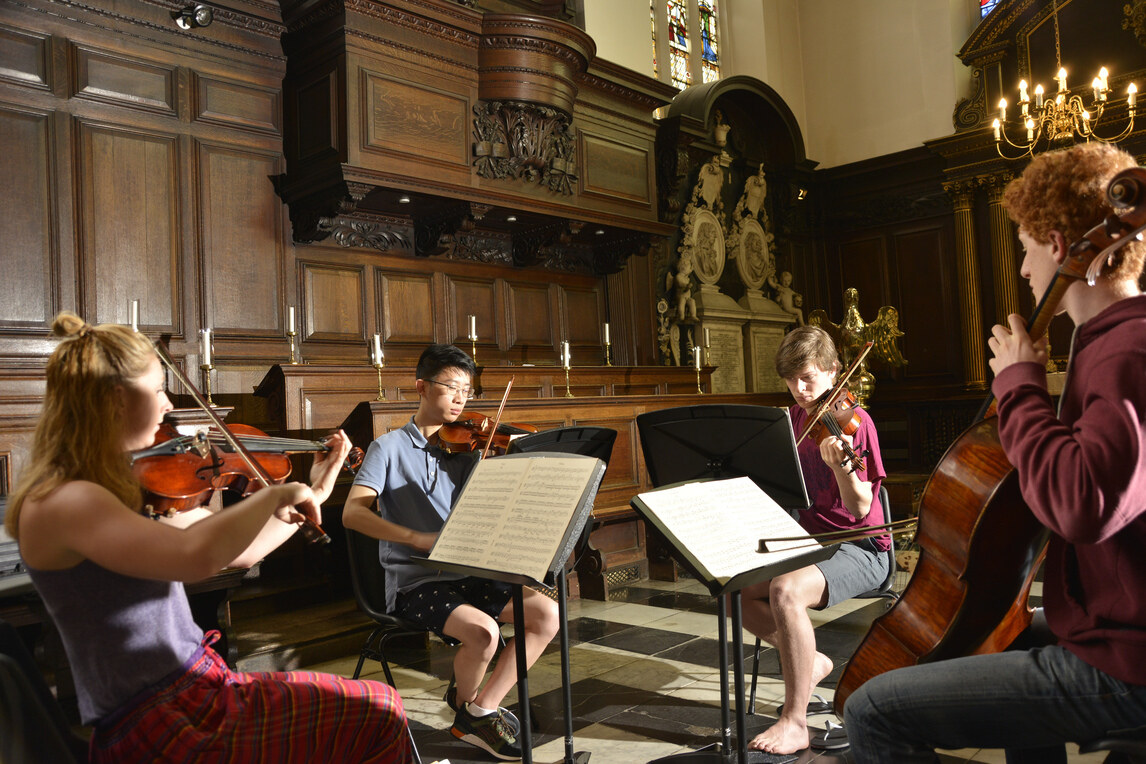 Facilities page / Hall / Old Library / Working Library / First Court / Second Court / Third Court / New Court