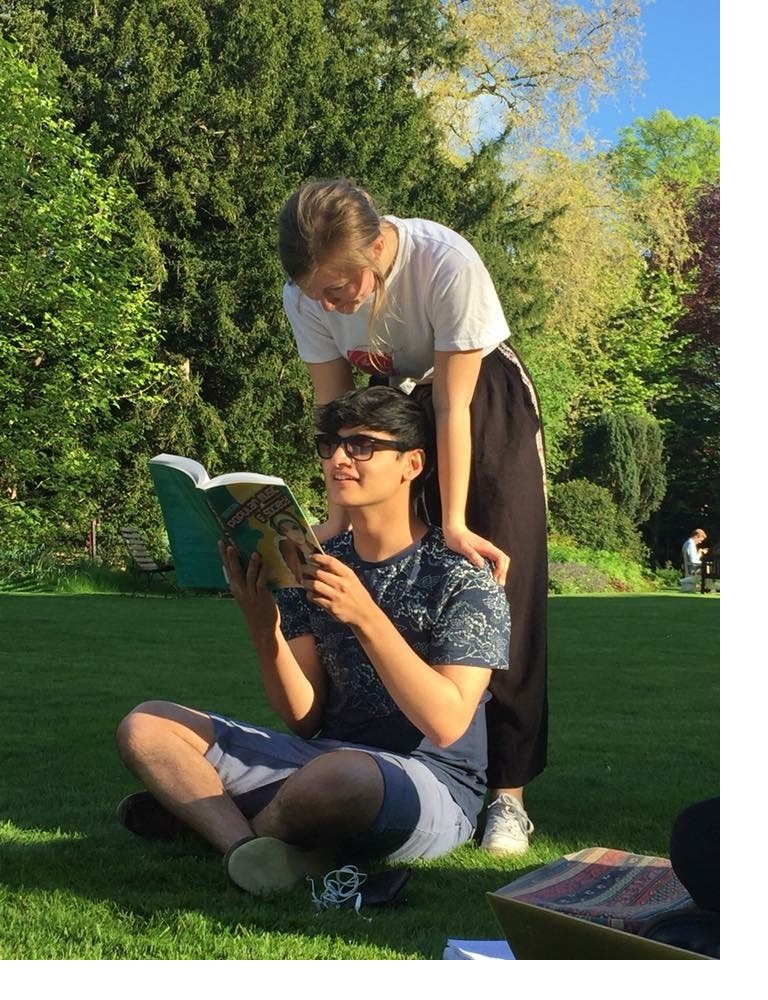 Nik is from Suffolk in the east of England, and studies History and Russian here at Christ's College, Cambridge. He wrote this at the end of his first year. At school, Nik did A-levels in History, Russian and English Literature.
What attracted you to History and Modern Languages?
Throughout my A-Levels, I loved both History and Russian and I didn't know which one I wanted to choose for university.
When I found out that Cambridge offers a joint History and Languages degree course, this seemed perfect to me, as it meant I could keep both up, and further develop my language ability as well as my interest in history.
I have to admit that I was a bit nervous about the number of lectures and the huge reading lists I'd seen for both History and the Russian culture papers. However, I found that once I arrived at Cambridge, it all went better than I expected. I quickly worked out how to go about learning as much as I could about a topic without wasting time on lectures or books which weren't directly relevant – this was definitely a study skill that I picked up naturally.
Image: Nik (reading) in the Fellows' Garden.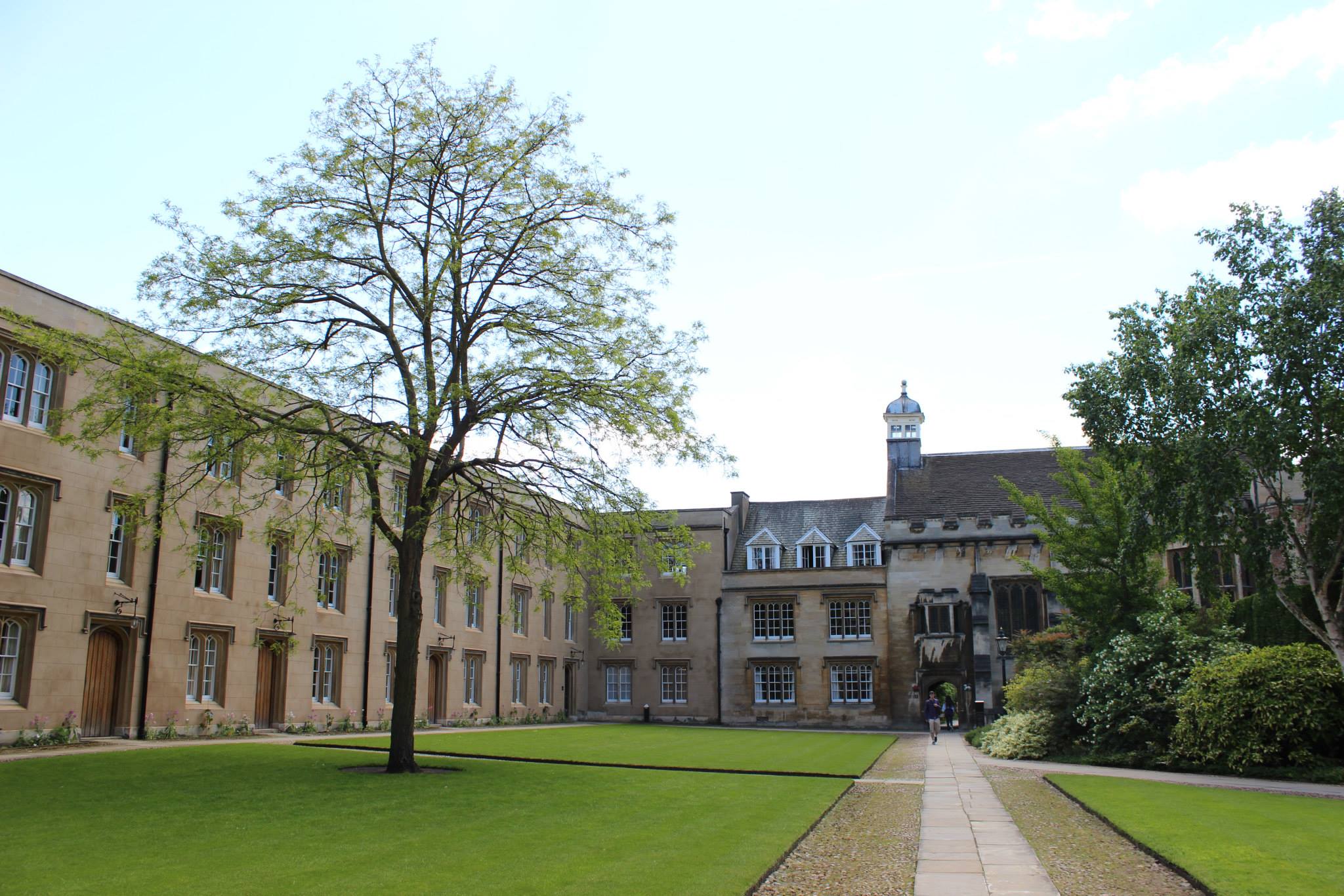 How did you choose a College?
I knew that I wanted to apply to a College in central Cambridge, and one that wouldn't be too big, as I had heard that the College community feel is much greater in those Colleges which are slightly smaller – Christ's just ticked all the boxes, and it was the College that I felt most comfortable walking around when I visited Cambridge, so my gut feeling was important in helping me choose a College.
Christ's has lived up to it too! The College is ideal in terms of its communal atmosphere, and I feel like I have made solid friendships across the years, due to the community being a very tightly-knit one here – I doubt that this would be the same if I were at one of the bigger Colleges. I love that I can walk through the College and see friendly faces of all ages around. I like the collegiate system as I feel it is, especially at Christ's, very good for a community feel – it brings together lots of different people of different subjects and allows for a strong social base which is completely separate from the faculty and work. I also know that I have many places to turn to if I need support here, from friends, to welfare officers, my tutor, the chaplain, and the College nurse.
How did you find the application process?
I was lucky enough to go to a school that was very good at helping us through the application process. Obviously this was a great help, but at the end of the day no-one can really lead you through the process, as the real work has to come from yourself. I found that applying was definitely challenging in terms of personal statements and extra reading, but it was a rewarding experience.
As a History and Modern Languages applicant, I had to do a pre-interview admissions assessment for History (which I sat at my school), and then the MML assessment whilst I was in Cambridge for interview. My year was the first one for the History admissions assessment, so I only had a specimen one to go on and to practice with. I found this online and completed it. With MML, there were more specimen papers to look at, so I was able to practice more.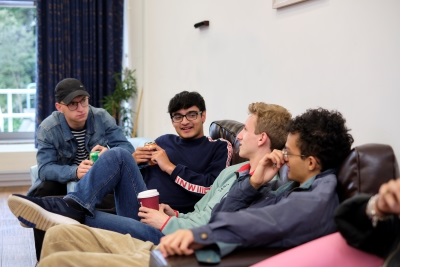 My school helped me to arrange a mock interview with a university graduate in History, and this helped me to look at what I felt a bit less confident on. I also reconsolidated some of my ideas on topics that I had mentioned both in essays and my personal statement, just going over arguments and setting my thoughts straight.
When I came to Cambridge, I had one interview for History, and one for Russian (which was partly carried out in Russian, since I was studying it at school). I found that both seemed to go very quickly, and so realised that I had to make everything I said count. You can't really guess exactly what you'll be asked about, but I was definitely struck by how friendly my interviewers were, far from the scary academics I was expecting.
"I was definitely struck by how friendly my interviewers were, far from the scary academics I was expecting."
Nik
What advice would you give to prospective applicants?
It's important to remember that interviewers are not trying to wrong-foot applicants – I went into the interview telling myself it was just a chat about subjects I'm passionate about with other people who are passionate about them. I found this to be quite helpful in keeping nerves under control.
I'd also say that it's important to not get distracted by previous answers that you may feel weren't great, and to focus on what the discussion is about and try and contribute to that, rather than dwelling on what may not have gone too well.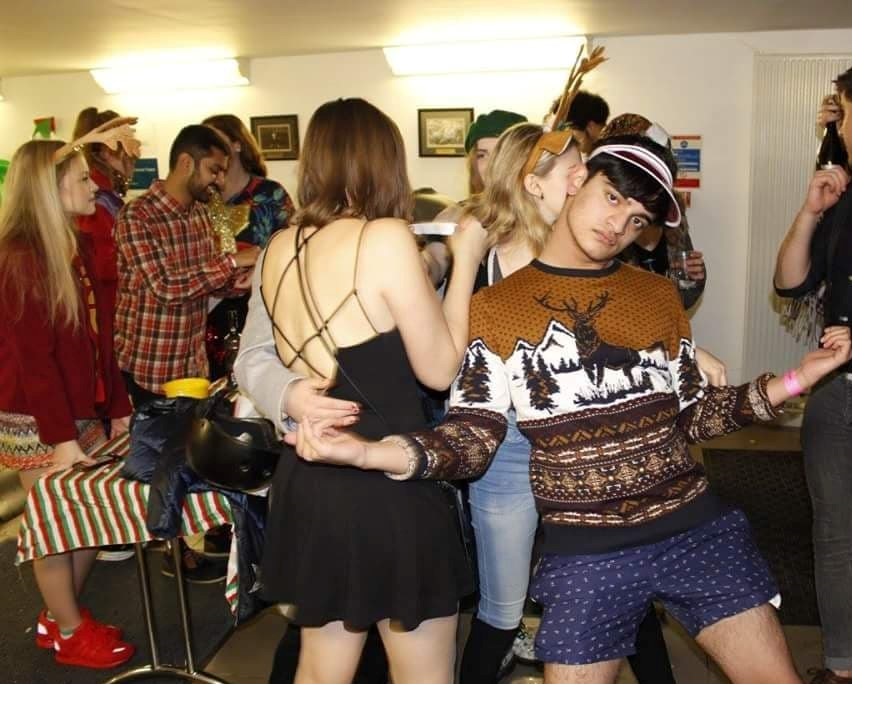 How did you find starting at Cambridge?
I started at university later than all my school friends, and had heard about how great their fresher's weeks were, and about their new friends – I worried that I would struggle to make friends, but it's so important to remember that everyone is in the same boat, and that everyone feels the same anxieties being away from home, so just get stuck in with College life and you'll inevitably make friends with similar interests!
I remember that Fresher's week was great in that I certainly met a lot of freshers through events such as 'Matriculation' (where you officially join the College), 'Bops' (College discos, often with a fancy dress theme) and nights out. Of course, there was lots to do during the nights, but even during the day there were different activities and events on to make sure the freshers felt like they were being eased into College life. Many people talk about fresher's week friendships not lasting past fresher's week, but I've found that many of the friends I made then have remained very close, in addition to other friends I made across the term.
At first, starting lectures seemed really daunting, but I soon got into the swing of it, as I made friends on my course and so had people to walk to the Sidgwick site with (the Sidgwick Site is where lectures are), and to sit with in the lecture theatre, just to make the whole thing slightly less nerve-wracking. The idea of small group supervisions had terrified me before Cambridge, but of course supervisions are essential to the Cambridge academic experience, and after my first supervision, I came out feeling so lucky that I could discuss my work with experts in the field.
"it's so important to remember that everyone is in the same boat, and that everyone feels the same anxieties being away from home."
Nik
What is different with your work now, compared to what you experienced at school?
I now have a lot more choice with individual topics within papers than I did at school, but this also means that a lot more of the learning is independent.
Lectures are a starting-point, but independent reading and supervisions are my main learning methods. 
I have six history supervisions per term plus four for my Russian culture papers. In addition to this, I have weekly oral supervisions and weekly language classes. I also have four history lectures (for two papers) and two Russian culture lectures per week (with the history ones, however, I only went to those on topics I wanted to do supervisions on or those that I was otherwise really interested in – my Director of Studies had advised me that not all are necessary).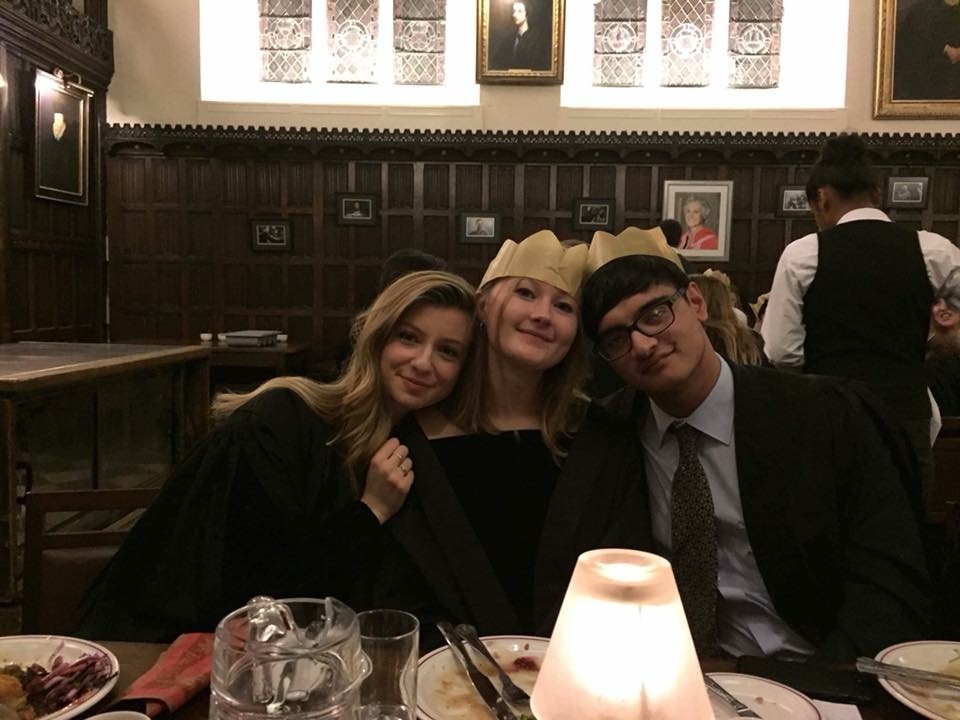 How do you manage your workload?
It's so important to make sure that there is time for social life and other activities. There is time to fit it all in, and it's just a case of finding that balance between work and non-academic things, which I feel I managed to find this year by breaking up my day and making sure I didn't spend all hours working. I personally don't like working in libraries, and so have tended to work in my room this year, as I just like to have my own space in which I can work and really focus.
It can be tough juggling two subjects, and I have had weeks where I have had essays due for both faculties, which can be hard. However, it has been so rewarding, as I have been able to engage in history and in the Russian language, but also in the literature, culture and art of Russia, which I have really enjoyed.
 
What has been your favourite topic from this year?
I especially loved studying nineteenth century European politics and Russian avant-garde art, and so prepared these in detail for my exams at the end of first-year due to enjoying them so much during the year. I found that this year really helped me specify my interests to help me choose what I want to study in future years. The focus on Russian literature and art was much greater than I expected it to be, and while this was the most challenging part of my year, it was also one of the most interesting aspects.
What is your favourite thing about the College?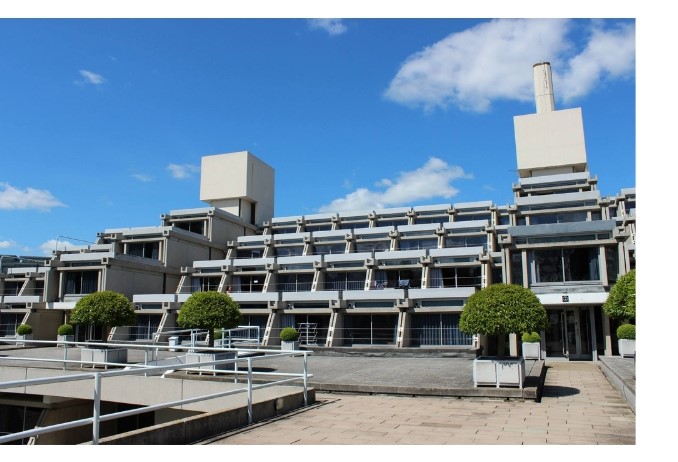 The friendly atmosphere is probably my favourite thing about Christ's, as you're exposed to so many different people, and it's small enough that you can get to know lots of people, but not so small that you feel cramped.
I lived in New Court this year, staircase 2, which meant that I had an ensuite room, although my room was smaller than those rooms which have shared bathrooms.
I loved living in New Court, as it was full of freshers and so very social – staircase 1 especially became the social hub of our friend group, and so I had a really positive experience of New Court. In the kichens, there are decent hobs, microwaves and fridges, though like most Colleges, we don't have ovens or freezers, which can be annoying.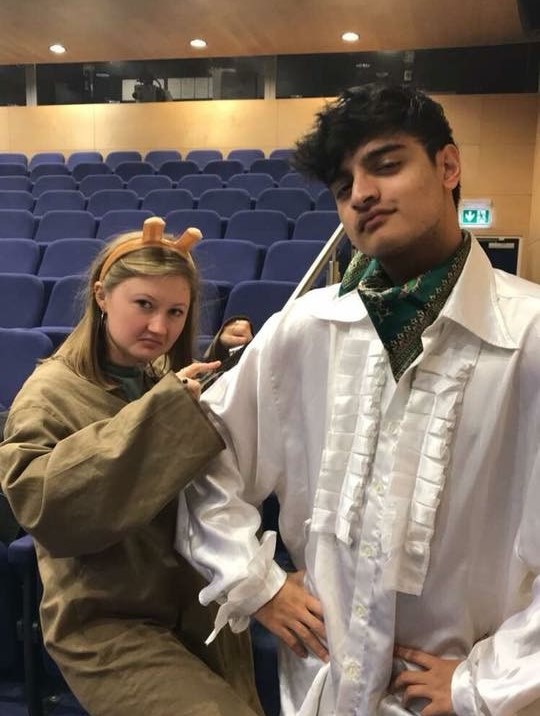 What do you do when you're not working?
I'm keen on drama and am a part of the Christ's Amateur Dramatics Society (CADS), so when this has stuff on, I keep myself busy with that. 
I'm a member of the CADS committee, which meets every now and then to discuss the events that the society is putting on in College as well as sponsoring around the university.
Personally, I've been involved in a few shows this year, like the CADS panto, which was written by a third-year, and the May Week Shakespeare play, The Winter's Tale, as part of the tradition of each College putting on a Shakespeare play in the last week of summer term.
I'm an actor, but lots of my friends have got involved in all kinds of roles in plays, from acting to directing, and producing to stage design and so much more. I've found that it has been quite easy to get involved with drama, even as a fresher, just because there's so much of it going on constantly, both at College level and university level. If you are someone that is interested in the performing arts, Cambridge really will leave you spoilt for choice!
Otherwise, if I'm not working, I'm either having a brew in a friend's room, or (most likely) having a nap!
Image: getting ready in Christ's Yusuf Hamied theatre
"It has been quite easy to get involved with drama, even as a fresher, just because there's so much of it going on constantly."
Nik
What are you most looking forward to next year?
I'm really looking forward to another year! I'll be living with some of my close friends on Jesus Lane (parallel to Christ's), in a College-owned house, which will be really exciting. I'm excited to enjoy the Cambridge experience all over again!
I've chosen second year papers that are very different to the ones I did in first year, because I think it's a good idea to broaden my interests within my subjects and get to find out more and more about aspects of the subjects which I haven't really covered before, but am still very interested in.
July 2018
Please be aware if you're considering an application that our student writers describe their experiences. Although the majority of the information stays the same, some details may change from year to year. Do read the student profiles in combination with our undergraduate admissions pages for full information.
Back to Student profiles page / History and Modern Languages at Christ's / Next: Eebbaa's profile