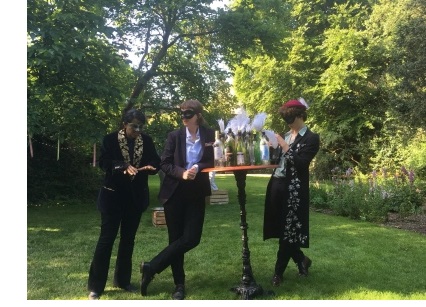 Cambridge is full of opportunities to get involved in student theatre. With two main venues, the ADC and Corpus Playroom, both of which run a different main show and late show each week, there are at least four performances a night during term time, and there are also lots of plays that take place in Colleges, as well as opportunities to get involved in films, comedy nights and other events and projects, including some during the vacations.
The ADC has a section on getting involved, and this Varsity article is also a good introduction to theatre in Cambridge as a whole.
 
Theatre at Christ's
Theatre at Christ's is co-ordinated by our drama society, CADS (Christ's Amateur Dramatic Society), who are based in the Yusuf Hamied Theatre in college. CADS normally produces three shows every year, one in each academic term, as well as a number of other events depending on the interests of current students.
Michaelmas (first term) - Pantomime. CADS pantos tend to be student-written, and often have a cast and crew largely made up of freshers in their first show at Christ's. CADS also owns a pantomime horse, although none of the committee are sure how they acquired it! The panto is a great way to get started with theatre at college, as it's a very relaxed and funny show. It's performed at the end of term right before everyone goes home for the Christmas holidays, in the Yusuf Hamied Theatre.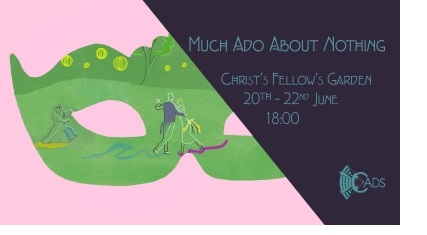 Lent (second term) - Freshers' Show. Directed, produced, crewed and acted entirely by Freshers, the Freshers' show is a brilliant way for new students to make their mark on theatre at Christ's. It's performed around Week 6 or 7 of term, and although it's often in the Yusuf Hamied Theatre, past Freshers' Shows have also been performed in the chapel and other inventive locations around college.
Easter (third term) - May Week Shakespeare. The final show of the year is put on during May Week, at the end of Easter term after exams have finished. Barring (and often despite) rain, the show is performed outdoors, under Milton's tree in the Fellows' Garden. 
There are also CADS comedy nights on an ad hoc basis when somebody proposes a theme, and the Monologue Clash, which happens about twice a term, where students perform monologues (often around a particular theme). A list of past CADS shows can be found here and note that Christ's has a small number of prizes as well as financial support for extra-curricular actifvities.
"There are bigger and smaller shows, so you have options as to the level of commitment."
Dylan
The Yusuf Hamied Theatre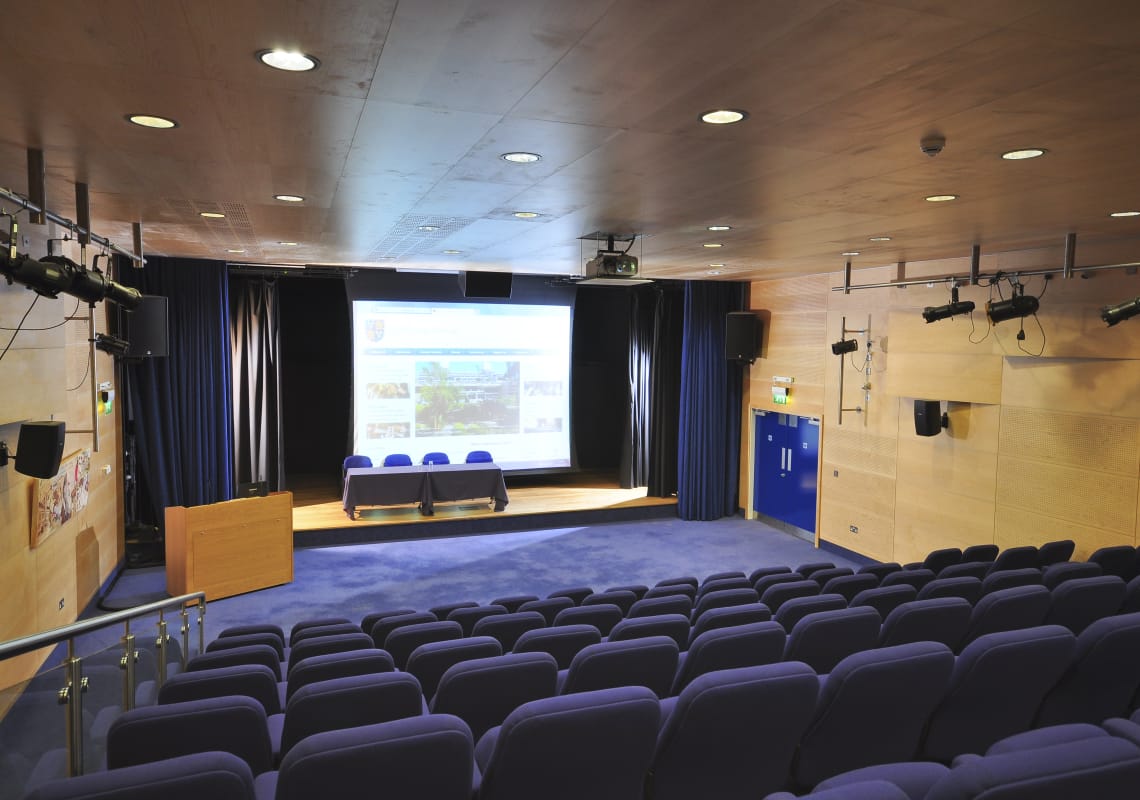 We are lucky to have the Yusuf Hamied Theatre as a performance space in College. This theatre is located in the Yusuf Hamied Centre in New Court and is used throughout the year for both plays and lectures or large meetings in College.
Renovated in 2009, the theatre seats a friendly-sized audience of 119 people in the fixed, tiered seats, leaving a flexible space in front of the stage which can either be used either as performance space or to seat additional audience members (a total of 130 can be seated when needed). The stage itself is a good size at 40 square metres (4m x 10m), and has black curtains for maximum flexibility. 
The Yusuf Hamied Theatre has up-to-date audio visual equipment, a lighting rig with control booth at the back, and a decent air cooling system too, making a professional and comfortable space for performances of all kinds.
Opportunities outside Christ's
C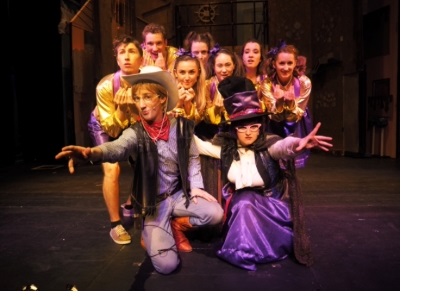 hrist's students may also choose to audition for parts in plays put on by other colleges. If you see a production you particularly fancy being part of, you're not limited to which College you belong to. You may also audition for a part in one of the range of University dramatic societies. 
Everything is advertised on Camdram, and you may also like to explore some of the society websites too, whether it be the world-famous Cambridge Footlights, Cambridge University Amateur Dramatic Club, or something more specific such as CU Musical Theatre, CU Opera Society, CU Gilbert & Sullivan Society, Marlowe Society, Impronauts. There are a wide range of options!
See the List of Dramatic societies. 
Comments from Christ's students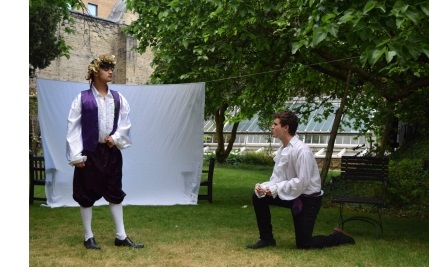 A number of the students who have written student profiles enjoy drama:

Dylan (former CADS president), says 'There's always something to get involved in! If you don't want to act, then you can do lighting design, stage manage, or direct.' 
Oscar's profile has a lot of musical theatre photos on it, and he says 'When I first came to Cambridge, I was very surprised by how talented people are and how many shows Cambridge puts on every term. Musicals, plays, comedy, performing at bars … there are just so many performing opportunities that anyone who has an interest in the performing arts (both performers and production crew) of all levels of expertise can get involved in.' 
Nik says 'I've found that it has been quite easy to get involved with drama, even as a fresher, just because there's so much of it going on constantly, both at college level and university level. If you are someone that is interested in the performing arts, Cambridge really will leave you spoilt for choice!'
Olivia says 'I had never considered theatre as a hobby or profession before and now it is such a huge part of my life!'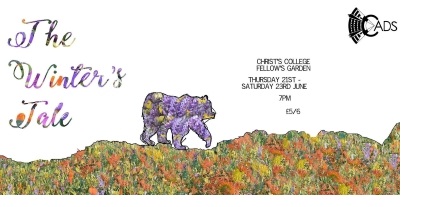 Tom says 'During my first term, I didn't do too much while I found my feet. But after that, I've got involved in lots of theatre.'
Isobel says 'There are so many opportunities for absolute beginners to get involved - I had no experience before I came to Cambridge!'
Ollie says 'Last Christmas I got to go on the European Theatre Group Tour'.  
Click on the names to read more - the links go directly to the relevant paragraphs. 
"I have even put on a comedy show in Christ's very own bar, the Buttery!"
Olivia
Managing your workload and academic life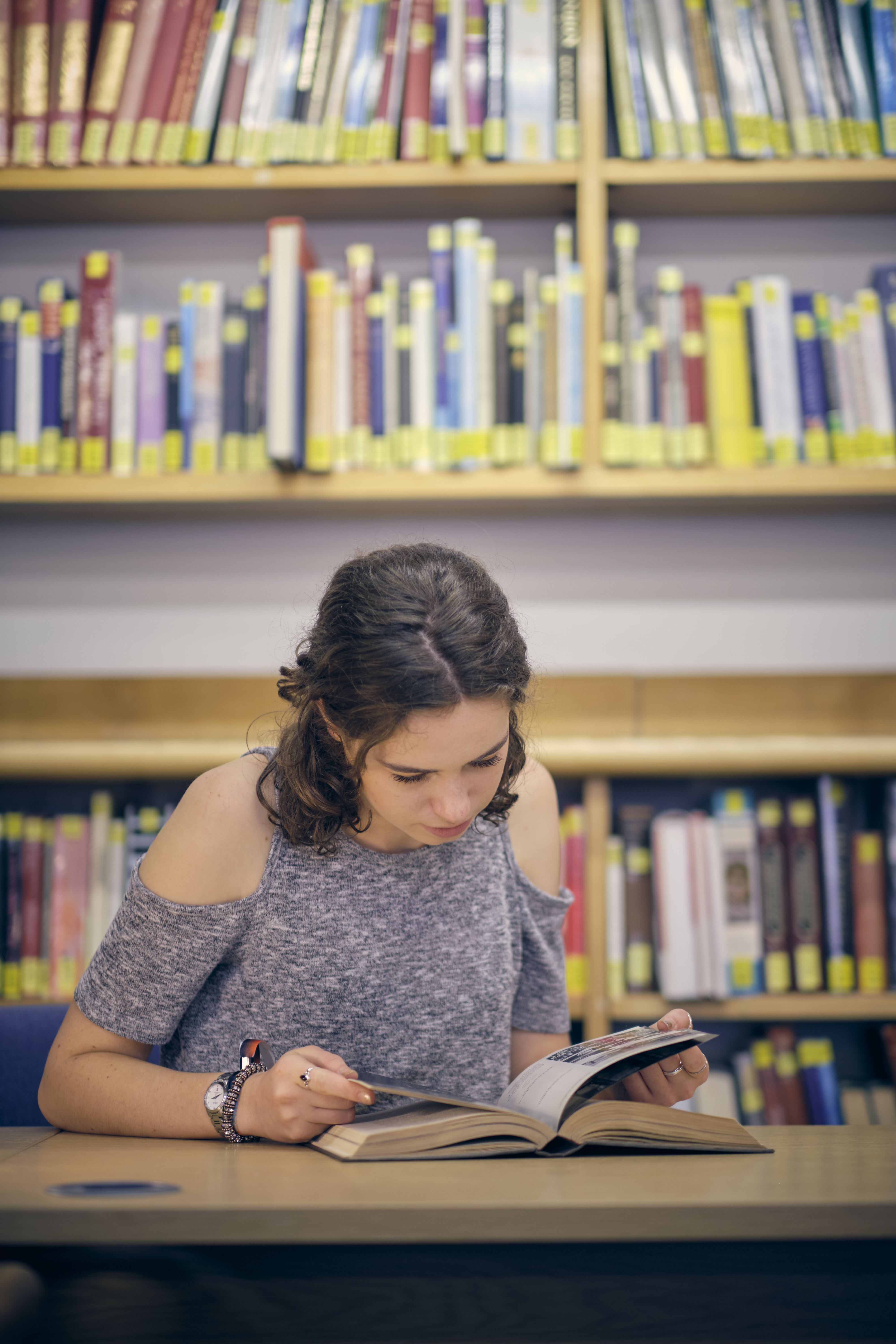 With so many opportunities available, one of the most important things for students who enjoy performing arts and are starting a Cambridge degree will be to get the balance right with your workload and the excellent academic opportunities available here as well. As you read student profiles, do also read through for more information about what studying at Cambridge involves in terms of academic demands, and how students manage their time and ensure that they get the most out of their degree as well as other interests. Think about how you currently study. What are your good study habits and do you have any bad ones that you should work on? If you need help with the study skills involved once you arrive, or advice about how much to take on outside of your degree, this is something that is discussed with new students in Freshers Week at Christ's and also something that you can talk to Directors of Studies or Tutors about (as well as other like-minded students who you notice manage things well) as you progress through your degree. Everyone is here to help you get the most out of your time at Cambridge and achieve everything you want to both academically and outside your degree. 
"I tend to save more time-consuming extra-curriculars, like theatre, for the first two terms and then cut down on what I do in exam term."
Katie, currently studying English at Christ's