Isobel wrote this at the end of her first year of History here at Christ's College, Cambridge. She is from Stockport (Greater Manchester) in North West England, and did A-levels in History, Politics, Maths, and Latin.
 
What attracted you to your course?
I was attracted to History at Cambridge because of the huge choice of papers you could do: I think it was the only history course I saw that didn't have any compulsory papers in the first year. This was really important to me, because History is definitely a subject where you want to find your own special interests.
 
How did you
"I wanted a College that was central, old (what can I say, I'm a historian!), and not too big or small."
Isobel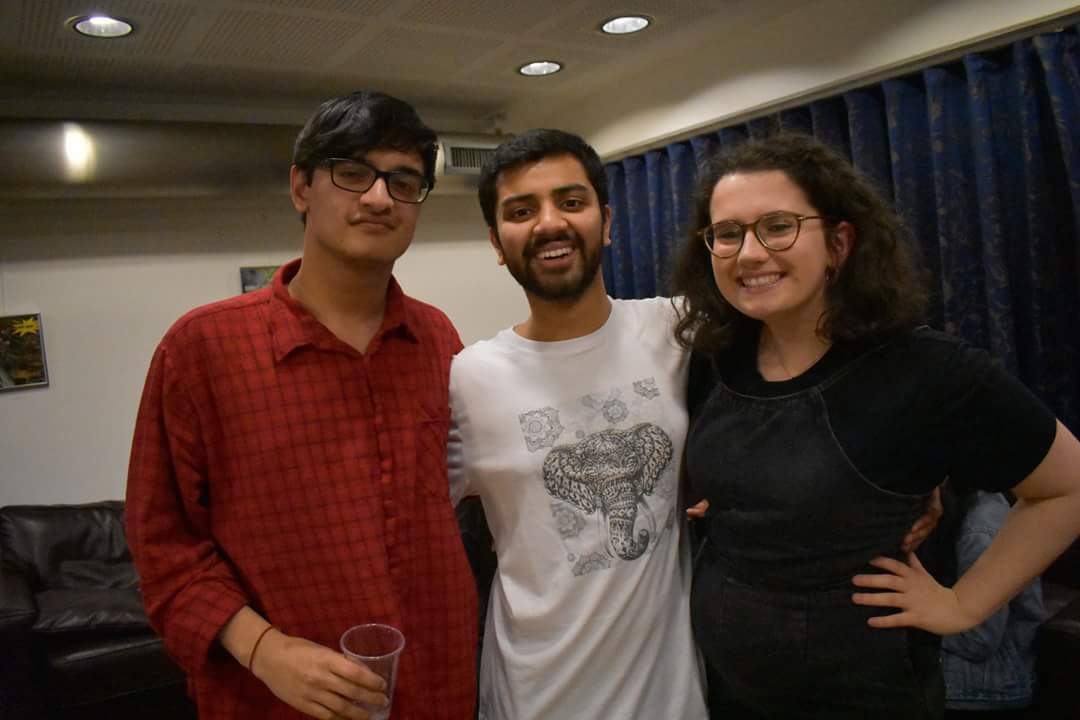 Has Christ's lived up to your expectations?
Definitely! You cannot overstate how great the location is - it's right by the supermarket, shops, clubs, and lots of places to get food. The accommodation is great and the extra 'Cambridge' things like formal dinners with everyone who does your subject, and regular talks by leading academics, have given me a completely unforgettable experience in just a year. I've had such a great time here and have made some great friends so I'm so glad I chose to apply here.
I think the collegiate system is really good. It makes it so much easier to make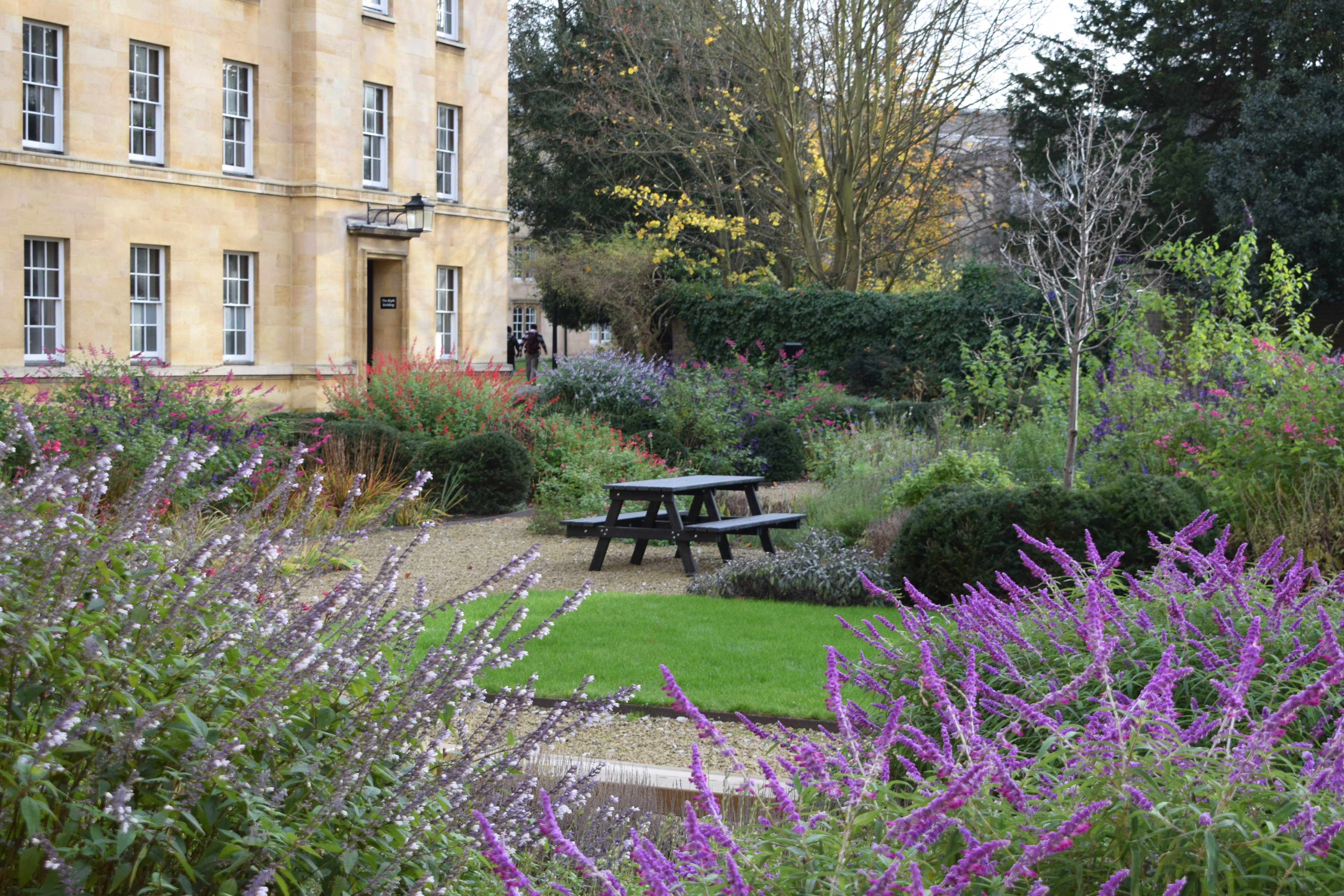 How did you find the application process?
The application process is very long and there seemed to be hurdle after hurdle as they assess you in a lot of detail. It felt quite time-consuming and tiring at the time, but it was worth it when January came and I found out that I'd got an offer. In applying to Cambridge, you do so much more work around your subject (such as extra reading and the admissions assessment), which means that you get a chance to really focus on the subject you're choosing to do a degree in for the next three years. You explore a lot of things you wouldn't have covered
"I just let myself find things I was interested in, and then I'd discover other things through that, and so on."
Isobel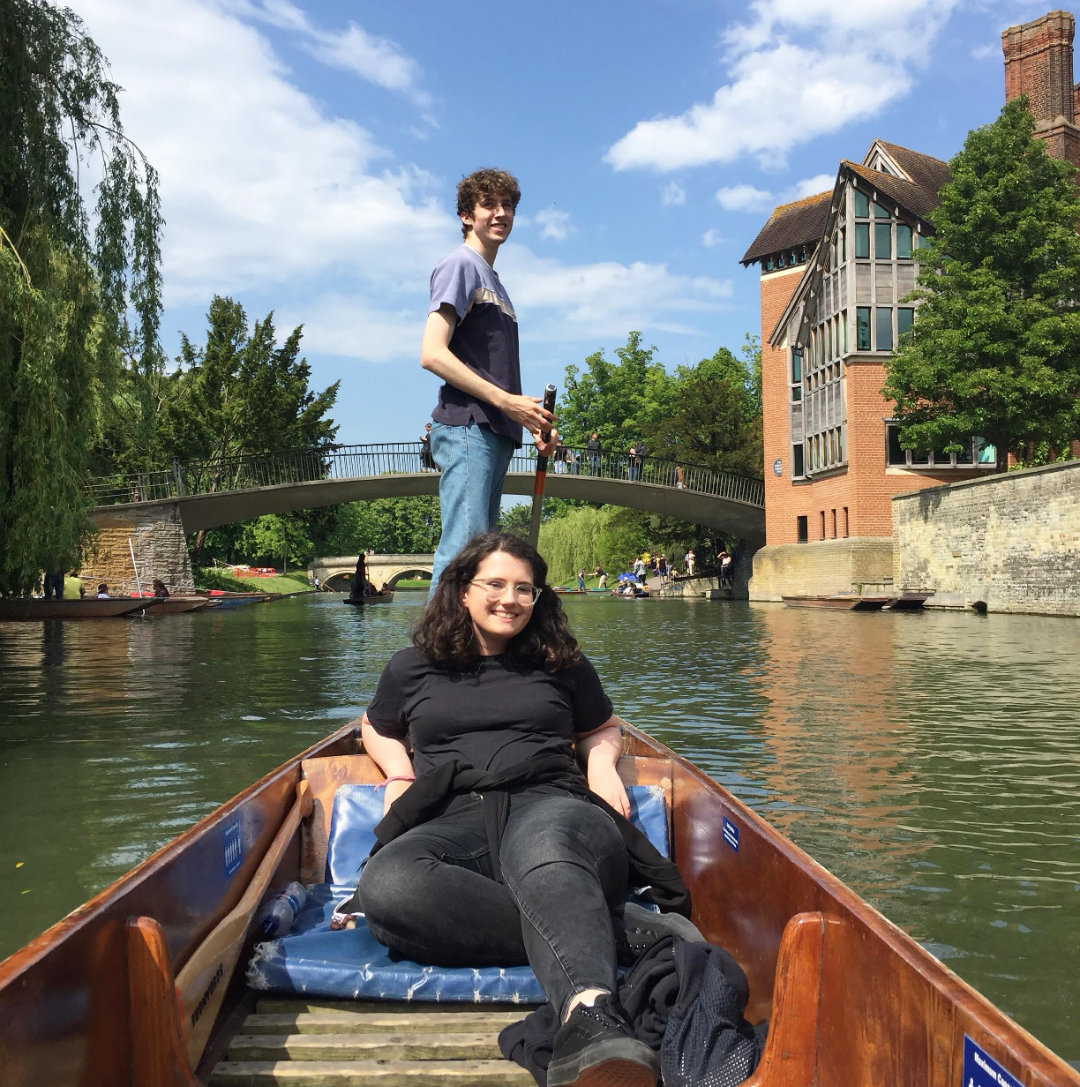 Was there anything that you were nervous about, in relation to the course?
Before I arrived I was slightly nervous that doing an essay every week, on a topic I'd never learnt about. I thought it could be a bit daunting, but you definitely get used to it quickly, and I found that I got into quite a routine with them. Also, you realise that you don't have to be constantly intimidated by your supervisors - they are there to help you and if you get something wrong in an essay it's not the end of the world!
 
Did you find it easy to settle in?
Yes! Before I came, I was looking forward to
"I was worried, like most people I think, that I may not make any friends, but those fears were soon squashed!"
Isobel
How did you find starting lectures and supervisions?
I knew History didn't have many lectures, but I think I underestimated just how few there were. Lectures definitely aren't the main way history is taught - that's through supervisions. Supervisions can seem like quite an intimidating concept at first, particularly as history is one of the only subjects where they are still one-on-one, but I think this is really beneficial as you get an hour each week to completely lead your learning and to learn from a specialist on your subject.
Work is a lot more independent than it was at school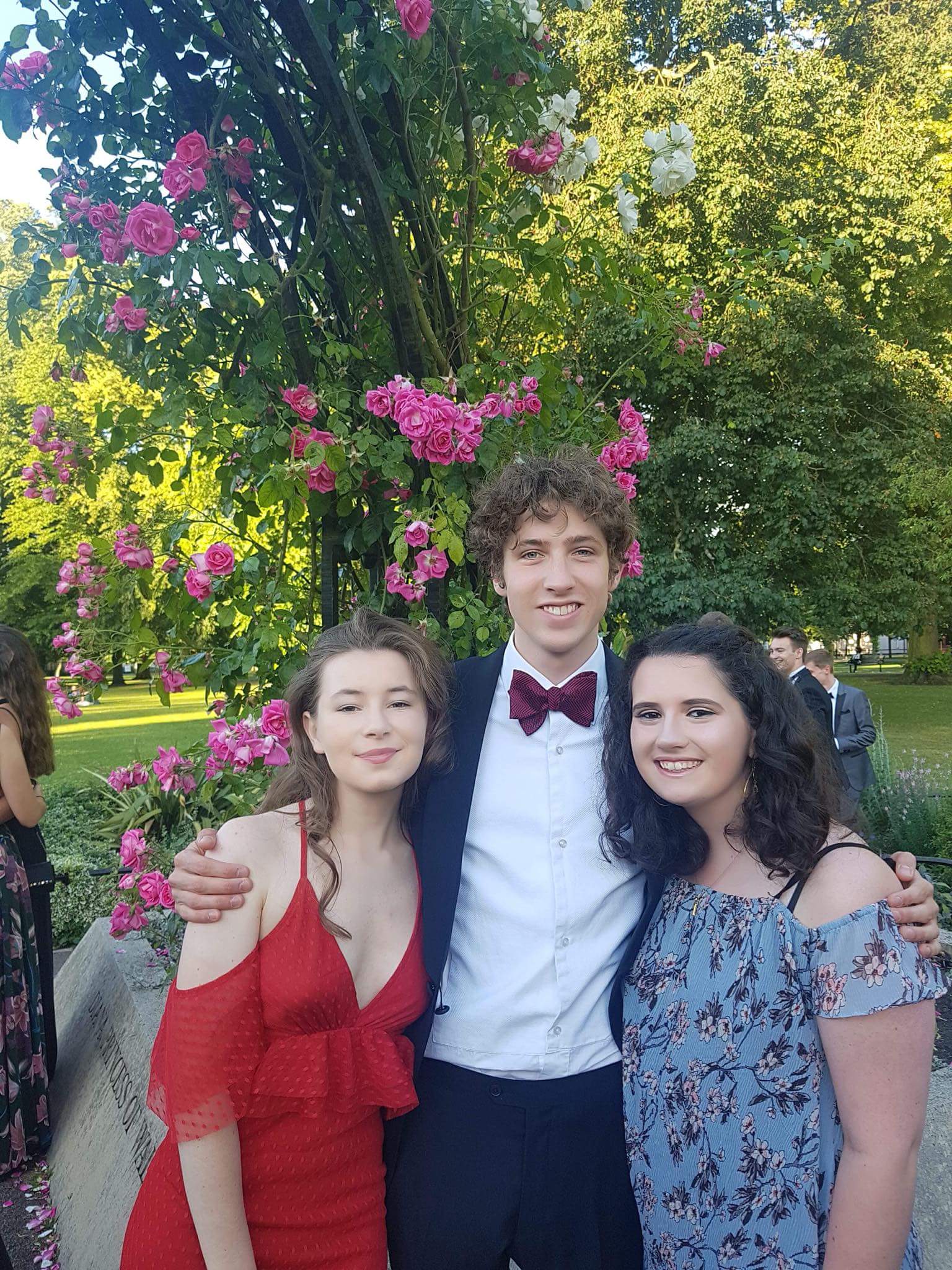 Is the course what you expected it to be when you applied?
On the whole, yes. I would say there are fewer contact hours than I was expecting, but I've also found that the structure of doing weekly essays and weekly supervisions is what I was expecting.
 
What has been your favourite topic from this year?
The best thing is the choice of papers and the ability to choose what you want to study within those. The hardest is probably the exams- they are very time-constrained and there is a lot of writing as you have to do three essays in three hours!
My favourite topic has been my
"I often find that if you have lots of things to do, you are more productive when doing each of them."
Isobel
What do you do when you're not working?
I was surprised that there is so much opportunity and time for things other than just your degree subject - I've gotten involved in so many new activities and there's lots of time for socialising with friends as well. I've done lots of things over the past year!
I'm involved in theatre, and have produced several plays at different venues across Cambridge. I'm also part of the committee for CADS, the Christ's Amateur Dramatic Society. I think the theatre scene at Cambridge is great because there are so many opportunities for absolute beginners to
"I think the theatre scene at Cambridge is great because there are so many opportunities for absolute beginners to get involved - I had no experience before I came to Cambridge!"
Isobel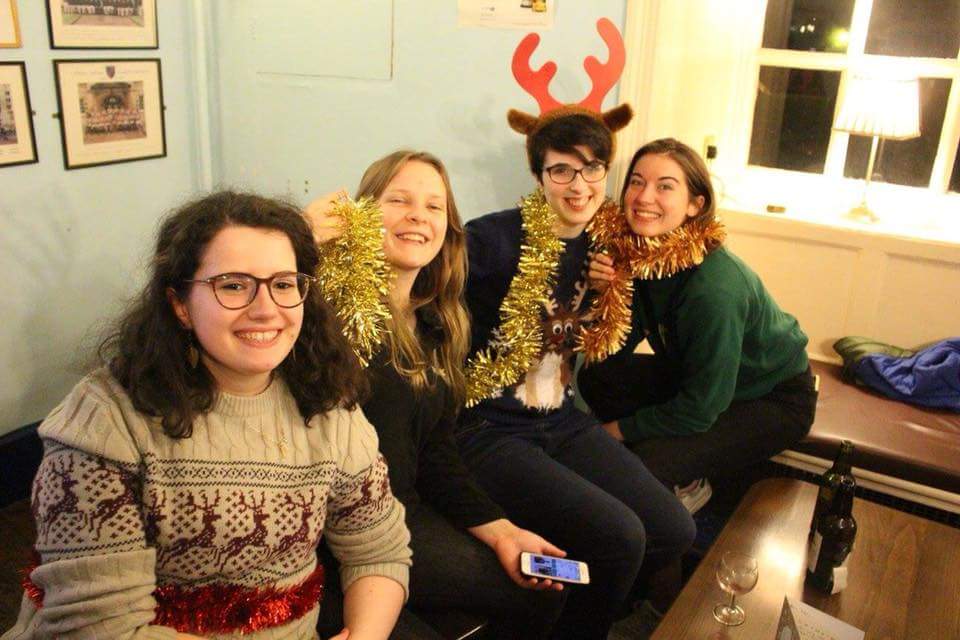 Where have you lived this year?
I lived in New Court, and while at first it seems that the rooms are very small, I soon grew to love it! It's great having an ensuite and being able to sit outside your window. I've also become really good friends with the people who were on my corridor, so I'm glad I was put there!
 
How do you spend your holidays?
A large part of my holidays need to be spent relaxing! But other than that, I've seen old friends from home and visited my new ones in places across the country. Over the Easter holiday, I had to do a bit of revision as I had exams as soon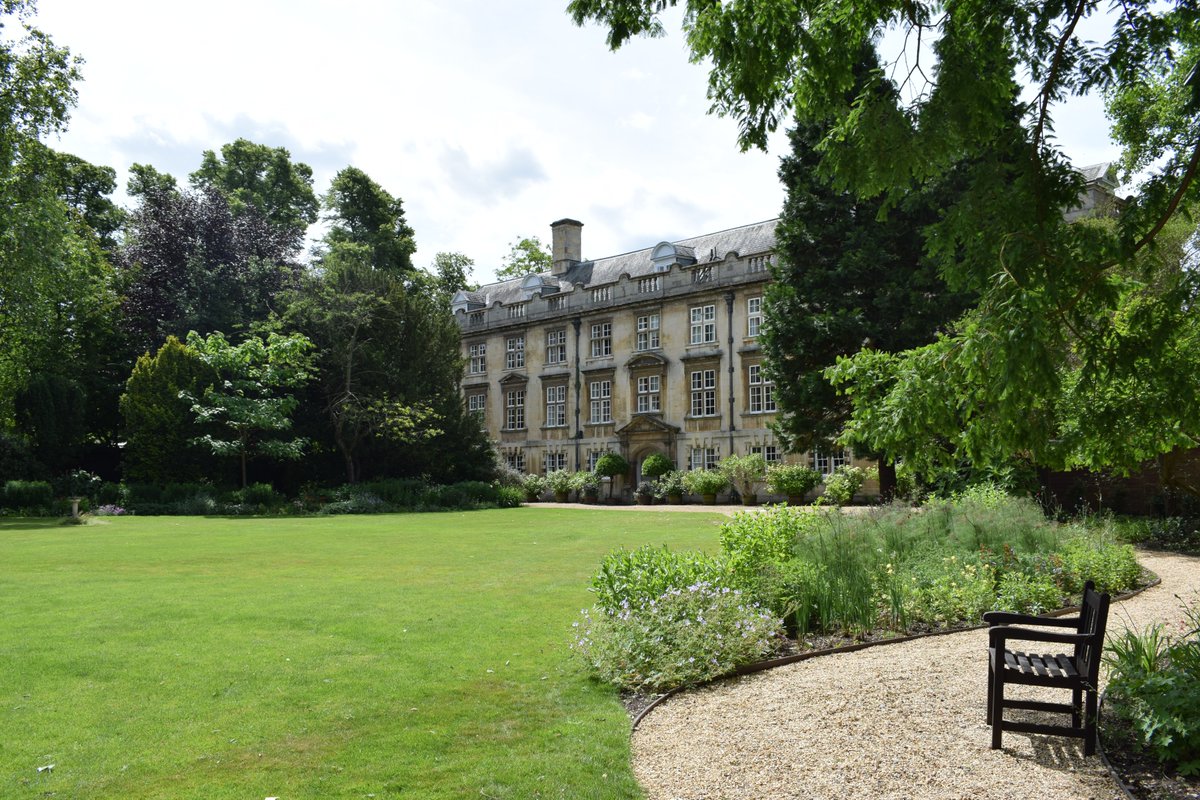 What are you most looking forward to next year?
I'm looking forward to doing all the fun things from last year again! I'm excited to live in a house with my friends and to be able to do a year at Cambridge with the knowledge I've gained from this year. I'm taking papers 20 (political thought) and 22 (US history) next year and these are the papers I'm most excited about, as US history in particular is my favourite area of history.
 
September 2018
Please be aware if you're considering an application that our student writers describe their experiences. Although the majority of the