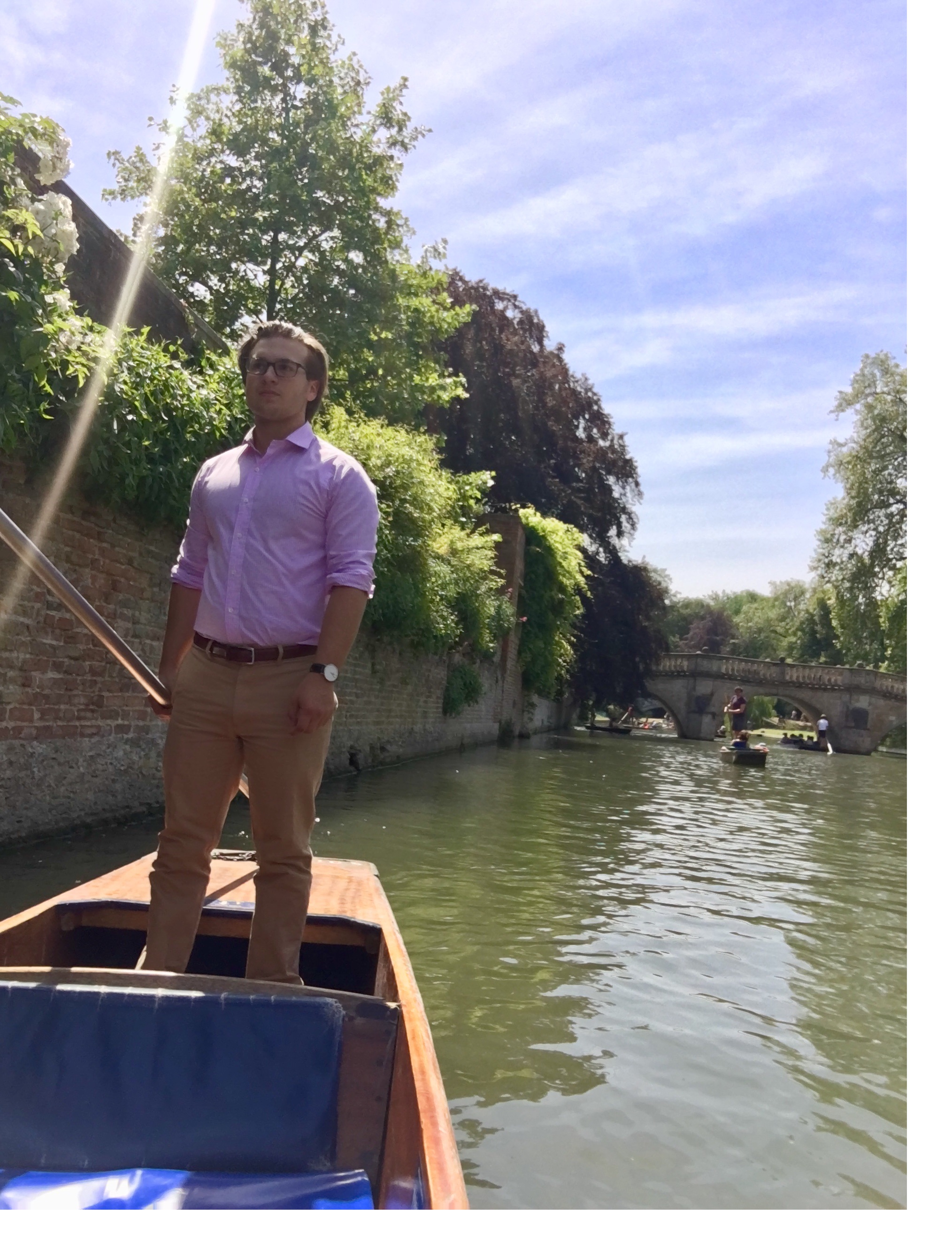 Max is a dual US and UK citizen from New York. Before Cambridge, he was at boarding school in the UK, where he took Pre-U History alongside A levels in English Literature and Economics. He has now completed his first year of History here at Christ's College, Cambridge.
 
Why did you apply to Cambridge?
Cambridge has, in my estimation, the best History course in the country. The structure allows you massive amounts of freedom, through both the range of options available and the further choice you get within each option.  On freedom of choice Cambridge trumps all, I think. At the same time, you get a broad education in the first two years, that narrows down for more specialisation in third year. That last bit is similar in other universities, but I think that Cambridge gets the balance down much better.

The supervision teaching here is also really important: I get one-on-one supervisions to discuss my work. That means the complete attention of some of the best professors in the world for forty-five minutes to an hour at a time. I couldn't find another university that offers anything close.
 
Were you nervous about starting the course?
Yes - I was nervous about most things: whether my essays would be up to scratch; how I could do enough reading; how I'd get on with supervisions; how I would navigate the system of papers etc...of course, it all turned out fine: for essay-writing, the supervisors gave endless help, and by week four or five, I was surprising myself with the progress I could see in my work. Reading was something that took me a bit longer to get a hang of, but that was more a matter of self-discipline and learning to work efficiency, which I think is something that just requires willpower. Anybody who has achieved the grades to get into Cambridge probably has that anyway. Supervisions can be unpredictable, but if you get your work in on time, within the word count, and of a discussable standard then there isn't much to fear. The supervisors like it when you think out loud. So if you just get used to talking and articulating your thoughts, you get better and more confident faster than you might think.
How did you approach College choice?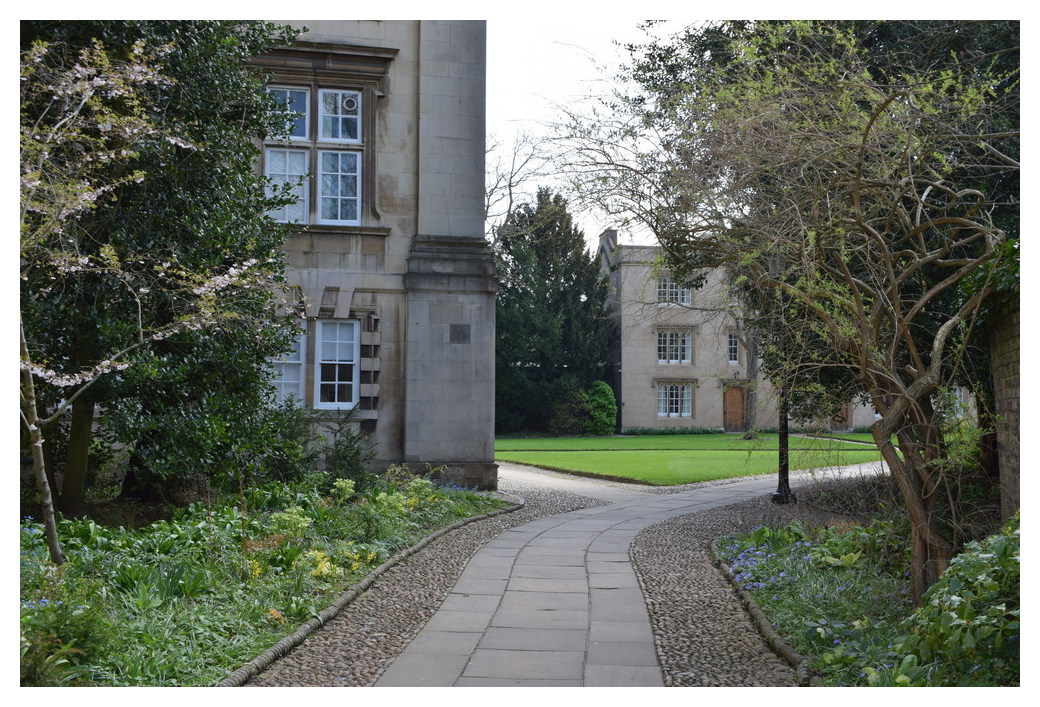 When I was deciding between Cambridge Colleges I had a few characteristics in mind: centrality, size, accommodation, grounds, facilities, and (since I like rowing) how good the boat club facilities were. Yet, what really decided things for me was the question of which College I could see myself in. Christ's ticked all the boxes, but beyond that it was the less tangible factor of imagining myself there. Between Emmanuel, Downing, St. Catharine's, and a few others I considered, Christ's was the College I could picture myself best in.
Christ's has completely lived up to my expectations: The boat club is certainly much better than I expected owing to the recent renovation, but that's not something that everybody cares about. I was incredibly lucky with my rooms in third court, the food is good, and the positioning of the College only a 15 minutes' walk from lectures but far enough away to avoid the tourists is perfect. I have found the people here really friendly and easy to get along with. Then, of course, there is the Fellow's Garden which is practically edenic during spring, the charm of the buttery, and probably beyond all, the faculty and staff who I couldn't imagine being any better.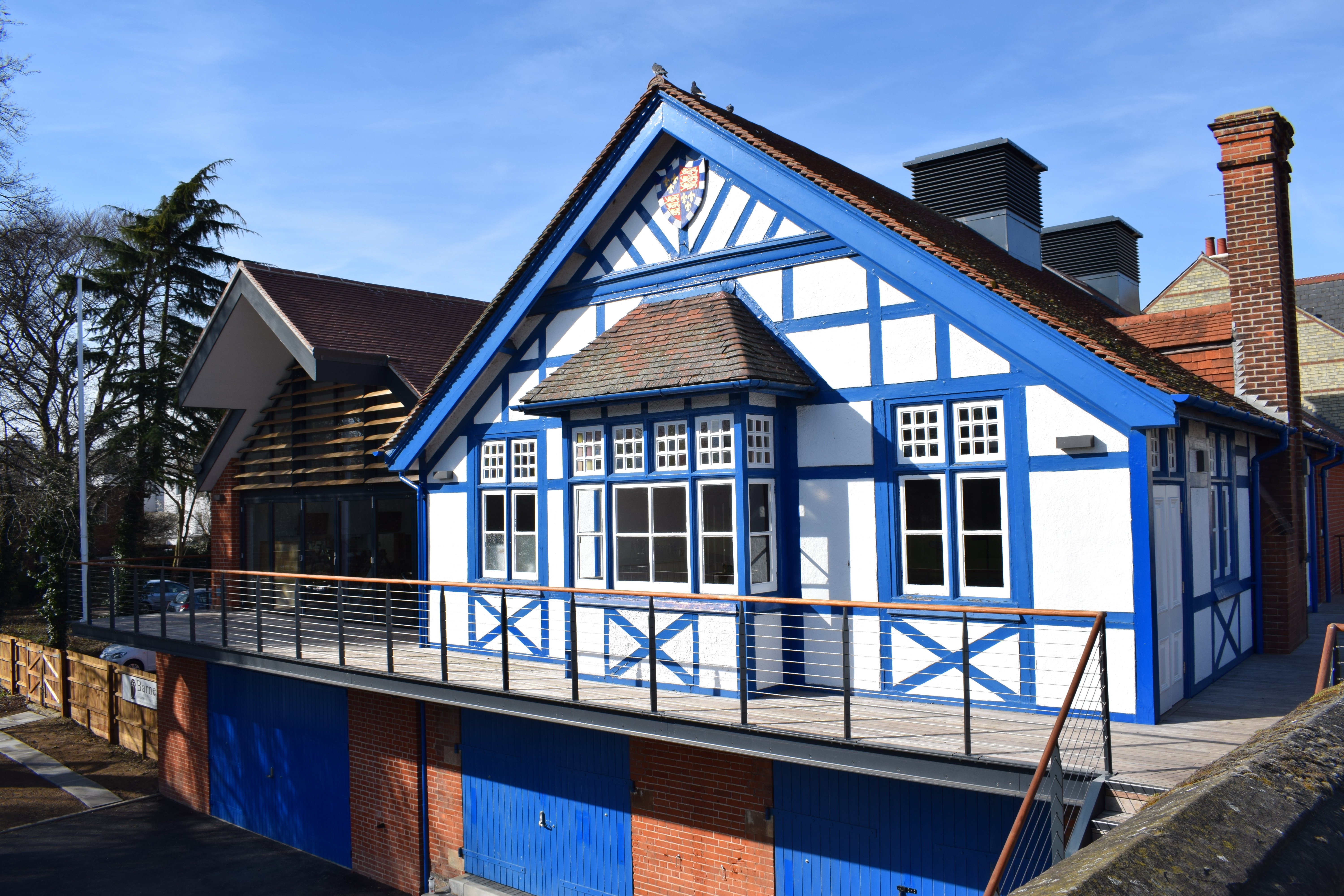 What do you think of the collegiate system in general?
To me, the collegiate system at Cambridge is the best system that we could have for the university. With twenty thousand students university-wide, I think that the houses of residence you get at other universities would leave me, and probably most people, with the feeling of being a small fish in a big pond. The Cambridge Colleges function well on both a social and on an academic level. Having College teams and a College hall for meals and socials creates a real sense of community that would be hard to find in a more university-wide residency system. Moreover, it means that you have a staff of porters, fellows (academics), tutors, and support staff who you share the College with, and who are able to do their work on a much more personal level because even the largest Colleges are small enough to make it easier to manage.
On an academic level, the College system can seem confusing at first because of its slight disconnect from the university level exams. However, after a year I think most people have found their feet in balancing it, and are better off for it. Within College Directors of Study look out for your academic wellbeing and guide you, and with supervisions with Fellows (College academics) that you see every day, there is again a strong sense of community and a friendly academic atmosphere, which is important. Some people see the College system as idiosyncratic, but I think that if there are a few reasons that Cambridge is the best university in the world, the collegiate system is probably one of them.
 
How did you find the application process?
I was lucky in that my boarding school had a good process in place with many people encouraging me. But I think even without that, the process isn't actually complicated. You submit a UCAS form including a personal statement like you would anyway, you send in some essays, arrange to take a subject test, choose your College, and then take the interview. I think if you take the application process step by step instead of viewing it as a whole, it's much less stressful.
The interviews I had were pretty much on par with my expectations. I had been told that the interviewers just want to see the best you can be, so I wasn't surprised when my interviews ended up being intellectually rigorous but friendly. In one of the interviews, I was a bit overwhelmed with some questions that seemed really broad, but I remembered that you need to balance argument and detail, and trusted that my knowledge was good enough. Another interview was based on a text that I had to read just beforehand. Instead of being shocked by how little I knew of the subject area discussed by the text, I just got straight to analysing it and explaining myself as I did. Overall, it wasn't easy but I left feeling satisfied for having done my best with it.
"I think if you take the application process step by step instead of viewing it as a whole, it's much less stressful."
Max
How did you prepare for your application?
I kept on reading about the subjects I had mentioned in my personal statement and had submitted essays on, I did practice interviews (it's always worth asking a history teacher if they can help with this), l discussed historical themes in discussion groups, and I remember that the most helpful thing was a small book I read with short essays on a variety historical themes. I forget the name of it now, but the point was that it was thought-provoking. I think that thinking was, in the end, the most important way to prepare. As simple as it sounds, trying to think and approach things like a historian really helped me.
 
What specific advice would you give prospective applicants?
Take joy in history! When you're writing essays to send to Cambridge, doing the Admissions Assessment, or are in an interview, if you treat the subject like an A-level exam then you probably won't convey that you want to do it for three or more additional years. I'd recommend that you find a few subjects that particularly interest you, and which are unrelated to your school work: take the time to read up on them in your own for the fun of it during summer holidays or before you go to bed. Taking History as a school subject isn't enough - you have to make it a larger part of your life than just academics. So try to talk about it at home with your family, even explain it to little siblings, or point out historical facts when something you see reminds you of it. You have to live history, just a little bit.
"Taking History as a school subject isn't enough - you have to make it a larger part of your life than just academics."
Max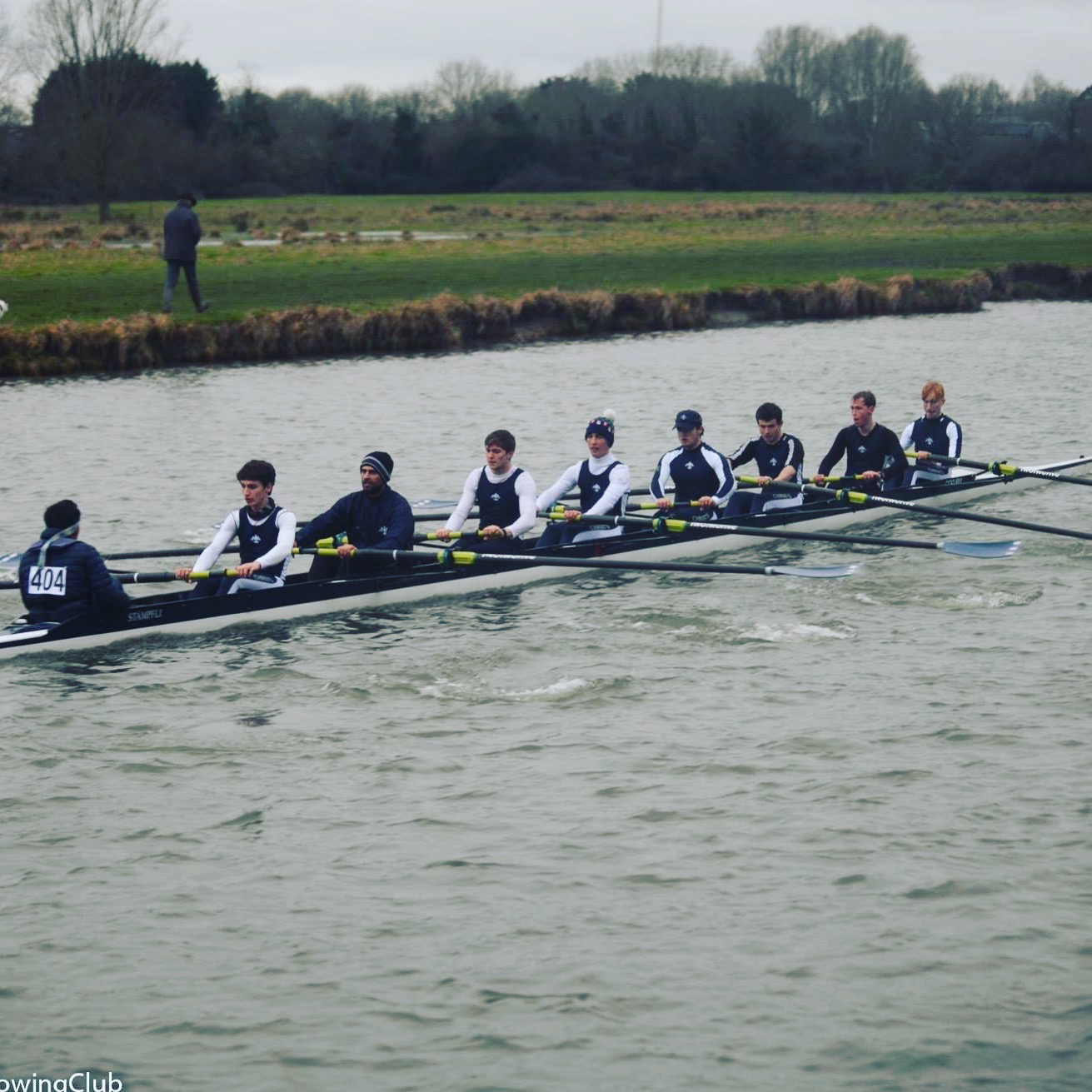 Did you find it easy to settle in?
I am a bit of a pseudo-international. I am a dual US-UK citizen and went to boarding school here. So, the transition wasn't exactly a culture shock. I think the biggest difficulty was the lack of structure compared to school, and making myself go out and find things to do and people to meet. What helped with that was the College structure, the College parents system, and all the freshers events which provided a bit of structure to start off with.

What was the first week like?
Before I came, I was looking forward to living as a student with all its freedoms, the societies, the focus on just one subject, and being treated like an adult instead of a school student. I looked forward to rowing, and getting acquainted with the slang and the traditions. I was most worried about making friends, but then again so is everybody. I also was worried about getting into a routine and finding a real place for myself there.
Fresher's week was chaotic, in a word. I had to combine rowing for the first boat, getting acquainted with the academics, starting lectures, and the numerous freshers events. All of this was while still recovering from what I will call here "dehydration". However, it was overall an exhilarating experience.
My favourite memories of the first week are probably just all the time spend hanging out in different peoples' rooms at night before going out. I got to talk to loads of people I had never met before. I really enjoyed the 'matriculation' formal meal as well, because it made a big deal out of arriving at Cambridge and made me feel so much more like I was now finally part of it.
"I really enjoyed the 'matriculation' formal meal, because it made a big deal out of arriving at Cambridge and made me feel so much more like I was now finally part of it."
Max
What surprised you about starting at Cambridge, if anything?
I was surprised at how normal everybody was. I expected that a lot of the people would be stuck with their heads in their books and would only really be interested in their topics. We do spend a lot of time with heads in books, admittedly, but when we're not talking about work, everybody is easy to get on with just talking about normal stuff.
 
How did you find starting lectures and supervisions?
Lectures vary widely in speed, content, style, etc, so I didn't expect anything in particular. The lecture schedule was a bit difficult to figure out at first, but I think once I figured out that you need to talk to other people doing the same papers and talk to your Director of Studies about the right online resources, it was easy enough. Note-taking during lectures was a skill it took me a few weeks to acquire. But it was just a matter of practice and looking to see what other people were doing.
Supervisions were actually really enjoyable to start and were probably friendlier than the lectures and involved less of the smell of old books and wood panelling than I expected. But those were really just stylistic variations. After I knew what was expected of me and what a supervision was like, I pretty much got on with doing it better.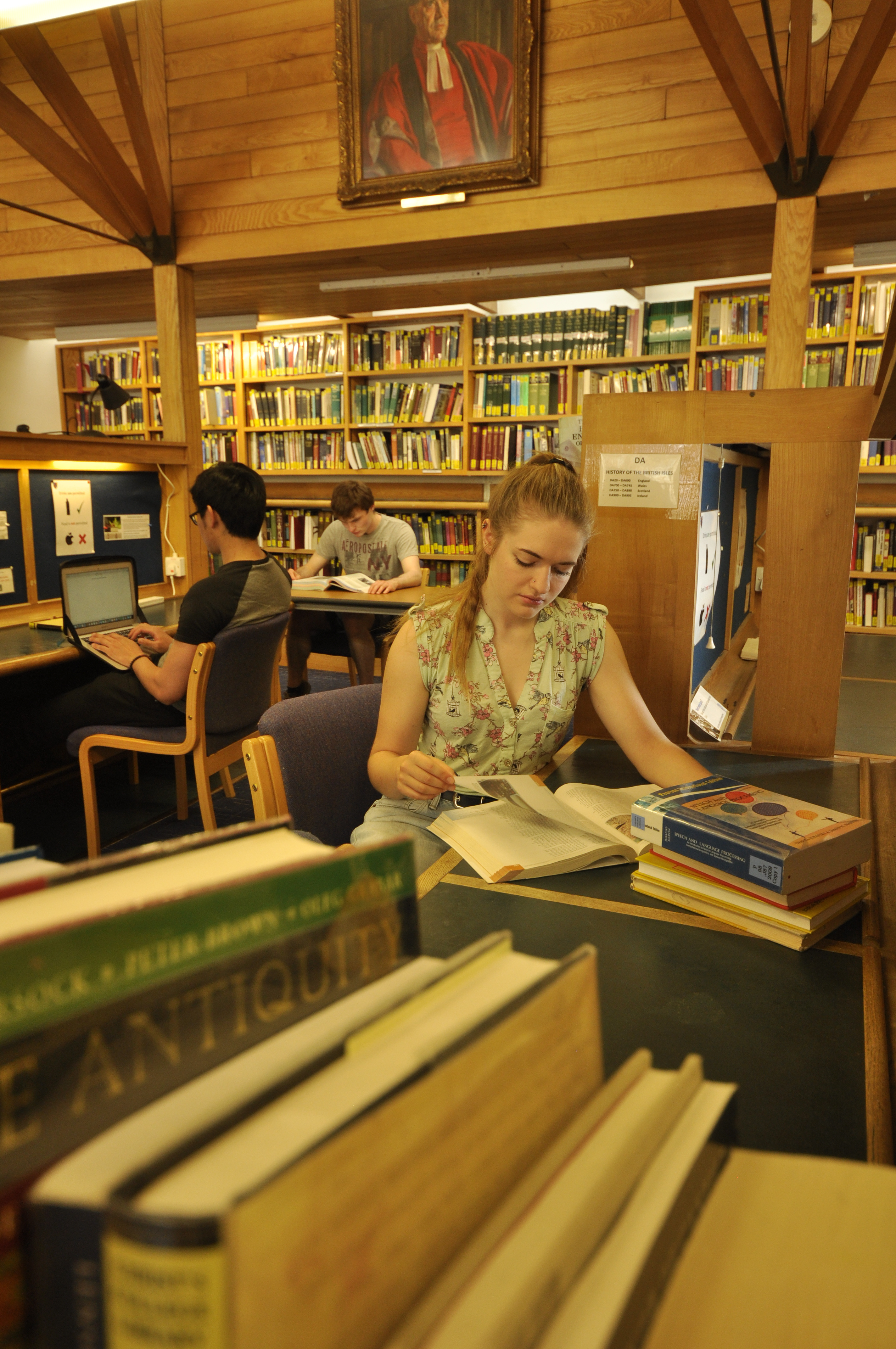 What is different with your work now, compared to what you experienced at school?
To start with, I enjoy my work more here. At school, the needs of the syllabus made everything feel prescribed and if you were particularly interested in a topic, there wasn't much of a chance to delve deeper. I like that the work here is more specific, academic, and challenging. The essays are longer, there is more reading and notes to take, and lectures are faster-paced. However, you have more freedom about how you organise each day, what you work on etc., so I find the work schedule altogether more enjoyable and less tiring. That said, the stress of staying up late to write an essay if time is running out is something you never really get used to.
I have one supervision a week to discuss my weekly essay. I normally attend somewhere around six lectures a week. Once you know which topics you are doing it is easier to narrow down which lectures will be useful to you and which will not be. Other teaching includes bi-weekly seminars in College on historical argument and practice as well as themes and sources seminars first every two weeks and then every week.
 
How do you manage your workload?
I normally seek to get 35 hours a week done, as a Director of Studies once suggested. I probably fall a few hours short of this in any given week, but it helps to have a target. However, I judge my progress more so on the number of books or articles I have studied. I normally aim to read between twelve to fifteen. So, in a week where I leave a night and a day to write the essay, that leaves four days or so (assuming a break is taken after the supervision) in which I have to get 3+ sources studied each day. Other work for seminars and so on are fit in if I ever get ahead of schedule, which tends to be the case as I make conservative estimates of my time.
I work in Christ's library if I am in a particular bind and need to be very productive. But I have found that over time my self discipline has improved enough so that I can work in my room for long periods without being distracted into checking my phone or napping.
Is the course what you expected it to be when you applied?
It's probably better. The course was explained pretty clearly by the faculty website. But the real degree of freedom and of responsibility is greater than I imagined. I would have to say on balance that is a good thing.
The best things about the course are the extent to which you get treated like a real academic (kind of). Supervisors might go easy on you a bit if the reading is particularly technical, but beyond that they don't spoon-feed you or try to simplify things. You are expected to engage directly in the historical debates and debate with current work being done even by historians at the university. That is probably both the best and most difficult part of the course.
I'm getting a lot out of it too: my writing has improved immensely, and that is the most noticeable change. Beyond that I find that, at the end of first year, I now rarely if ever struggle understanding the articles or monographs we are given, even if they are technical. That improvement enables me to engage in historical debate of a much higher level than I could before. I also think that the freedom of time and decision-making has made me much more organised and self-driven, which is something that will impact me positively in many other ways.
"The real degree of freedom and of responsibility is greater than I imagined. I would have to say on balance that is a good thing."
Max
What has been your favourite topic so far?
Southeast Asia in the long 18th century has been my favourite topic. The fall of the Mughal Empire, rise of successor states, and eventual hegemony of the British empire is much written about and debated over. What I liked about this, is that the extent of debate has made it possible focus on more nuanced parts of it, as spending long amounts of time arguing over something invariably does. I am, peculiarly, a fan of uncertainty, so nuance appeals to me a great deal. That is because it often leaves more questions than answers. Not everybody enjoys this, but I think it makes any topic feel much livelier.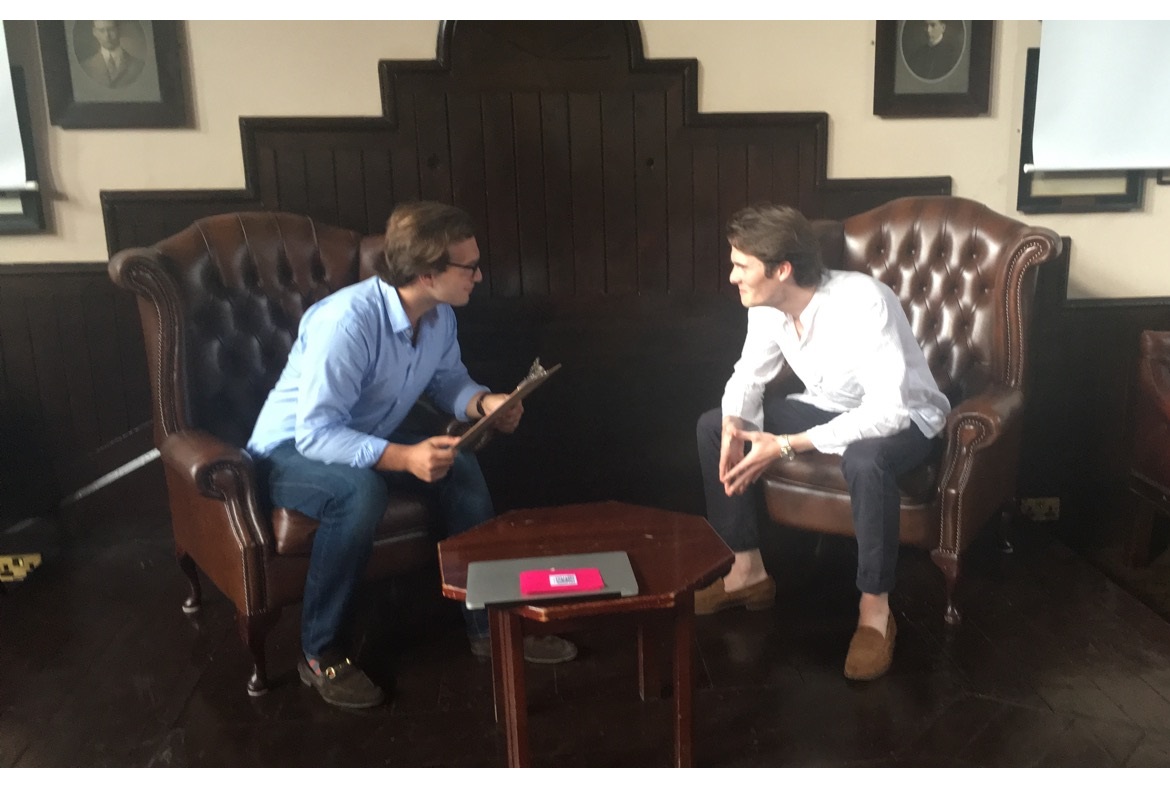 What have you enjoyed most about life at Christ's this year?
I think what I enjoy most is that feeling you get when it starts to feel like home. So, whether I'm walking to lectures, heading to the library, or sitting and reading for a short period in the Fellow's Garden at a certain point it all begins to feel comfortable and even comforting. I was quite surprised at how quickly I was able to begin to feel that way. I find that simple things like feeling comfortable actually have a larger impact on your overall enjoyment than any more specific and tangible feature.
My favourite thing about the College is the Old Combination Room. It's great for formal dinners and other events like cocktails with College societies or sports teams. The low ceilings and light wood panelling make it feel very homely and comfortable as well as very Cambridge without being imposing. The Buttery is also a favourite, cheap drinks close to the library can be tempting but also offer a chance to relax without making a big deal of going out.
 
What do you do when you're not working?
I row most mornings on the river or do 'ergos' (training on rowing machines) in the afternoons. I have a position at the Cambridge Union Debating Society, which keeps me occupied, and I also attend many of the events during the week. There are normally various society events and formal meals on at the ends of terms. Apart from that during the evenings I tend to go out a few times a week.
 
Where have you lived this year?
I lived on the ground floor of the Stevenson building in Third Court this year, and I was lucky to have both a study and a bedroom separately, which gave me more space and made it easier to be tidy. I liked the separation of relaxation and work, which helped me to compartmentalise mentally. In this building we have shared kitchens and bathrooms, and for me, the shower was upstairs, which could be a chilly trek during the winter mornings! On the other hand the views from my rooms onto Third Court were lovely, particularly during spring when there were myriad colours of flowers. Also, though there isn't as much 'social corridor space' as in some of the other accommodation, the rooms in the Stevenson building are large and so very good for having a group of friends in.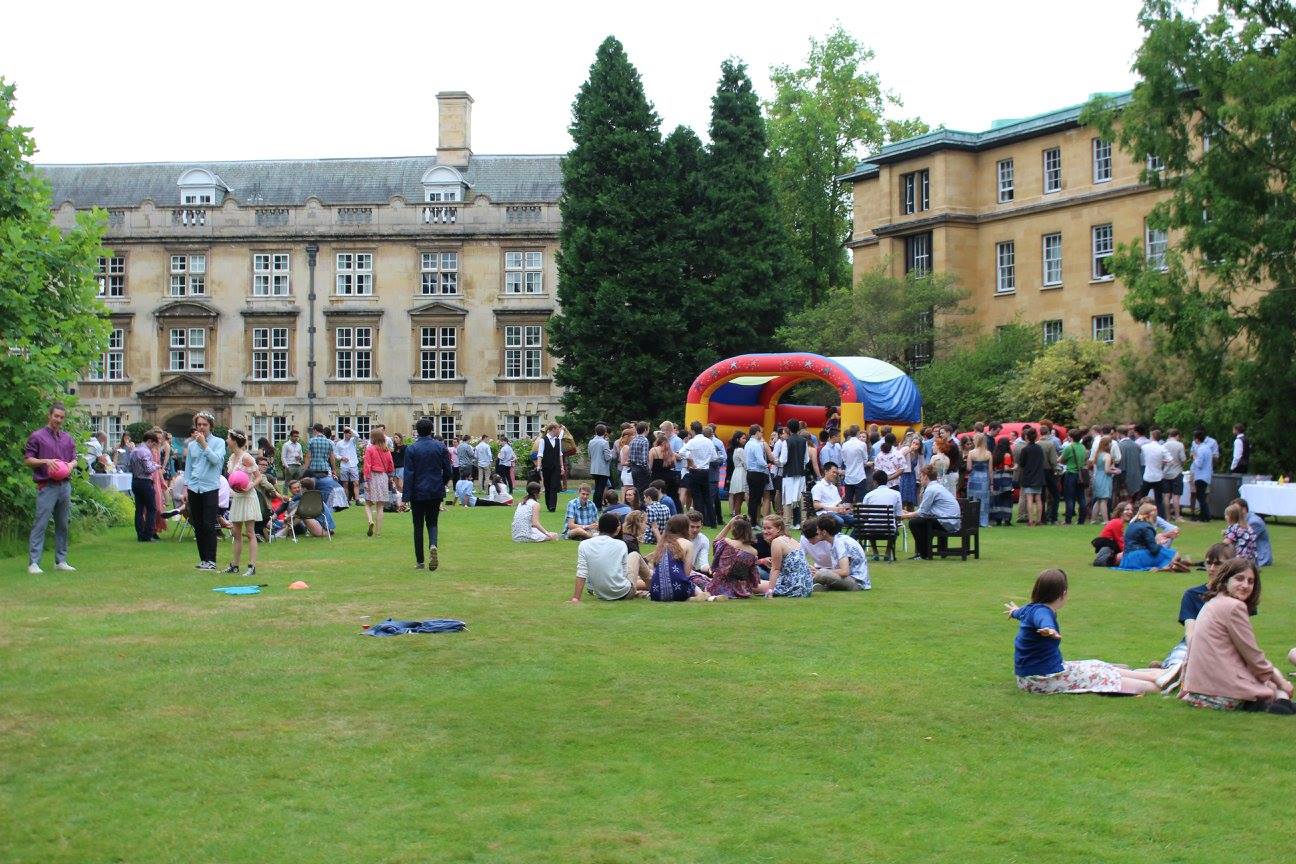 How do you spend your holidays?
I tend to go home to New York for both long and short vacations. But before then I will spend a few days in London visiting friends and curing my small-town blues. Sometimes my parents will fly over and we will visit my grandparents in Wales or go to France.
 
Do you know which papers you'll be taking next year?
I am taking papers 11 and 22, which are British Socio-Economics and Early American History. I chose paper 11 because it corresponds to paper 6 (British political history since 1880) and also because it seems to me the most relevant paper of all of them. Paper 22 I am taking because early American history is my favourite time period, partly because I am American and partly because the interactions between Native Americans, colonialists, European powers, and African slaves were incredibly complex and in many ways novel.
 
What are you most looking forward to next year?
I am looking forward to having an entire year in which I already know the ropes. Hopefully that will allow me to make the most of the year and get settled into a good routine. I am also looking forward to some of the activities I have lined up, from being 'Men's Lower Boats Captain' at the boat club, to being involved more with the Union Debating Society, and research with the finance society. Now that I know how to balance things better, I should be able to keep myself busy without being overwhelmed.
 
September 2018
Please be aware if you're considering an application that our student writers describe their experiences. Although the majority of the information stays the same, some details may change from year to year. Do read the student profiles in combination with our undergraduate admissions pages for full information.

Back to Student profiles page / History at Christ's / Next: James's profile