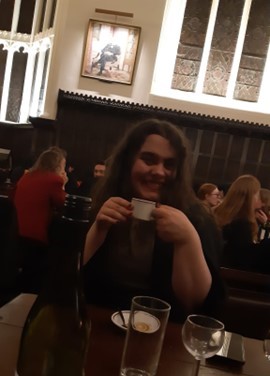 Emma wrote this at the end of her second year studying Classics (4-year course) here at Christ's College, Cambridge. She is from Peckham, South-East London, where she did A-Levels in Classical Civilisation, French and History. 
Why Classics at Cambridge? 
For me, the main attraction of Classics at Cambridge was the fact that I could study both Latin and Ancient Greek throughout the entire course, even though I did not have the opportunity to do either language to A Level, which did not appear to be an option elsewhere. As a big lover of both languages, and both cultures, not only is it great to be able to dabble in both spheres because of their differences, but also to see more clearly the intersections of the Roman and Greek worlds. In a similar vein, the course is broad in general – I've been able to look at history, art and archaeology, philosophy and linguistics, along with literature in a variety of genres.
Why did you apply to Christ's?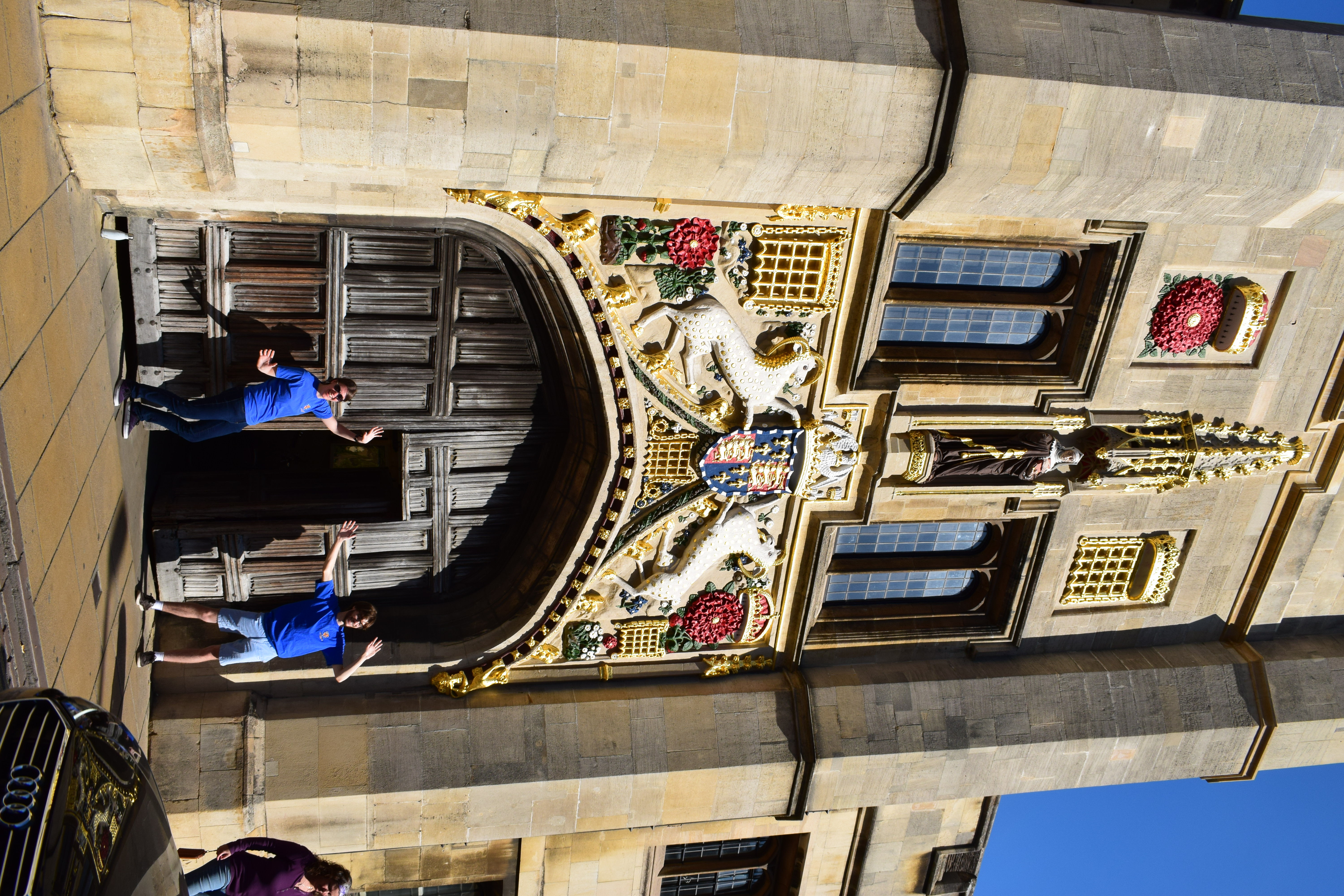 I think that Christ's is in the perfect location in Cambridge – I'm not ridiculously far from anywhere I need to go! The central location in the middle of town was a massive plus for me. But, more than anything, when I first walked into Christ's, I just knew that it would be my vibe, and I felt at home there (a feeling that thankfully is yet to cease!). 
Christ's has 100% lived up to my expectations. I feel so comfortable in the Christ's community, and it really has become my home away from home. 
What is your favourite place in College?
Perhaps a cliché, but formal hall by a mile. It's so much fun to get a bit dressed up and eat in that big, fancy hall (and surprisingly cheap!).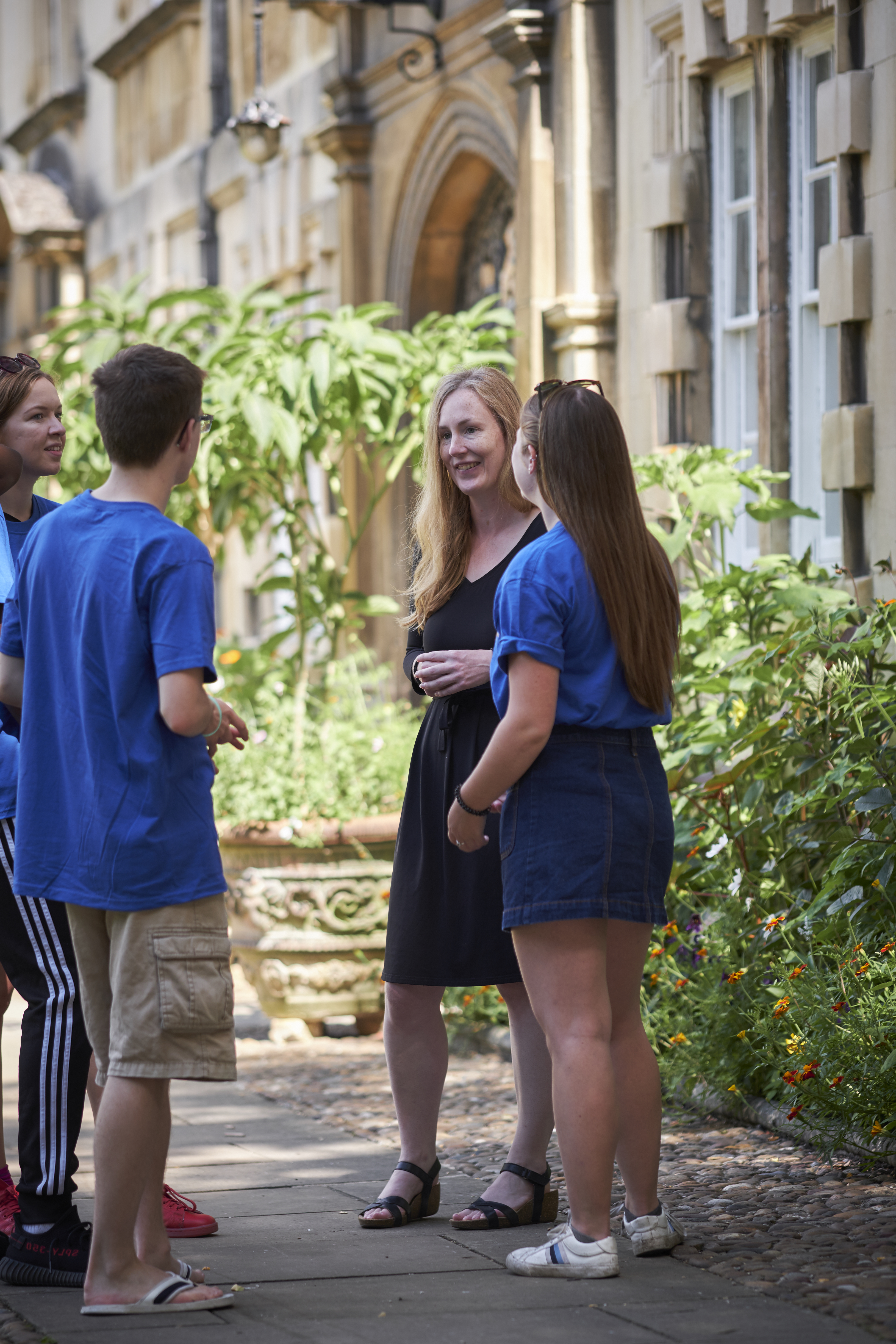 Any advice for College choice?
Honestly, the best thing you can do to figure out which college you want to go to is to come to Cambridge and have a look around the colleges yourself. I knew Christ's was the college for me mainly by coming here on an open day – so do come down!
How did you find the application process?
For my personal statement, I zoned in on a particular area of classics that I was interested in (for me, that was classical philology), and tried to get into it as much as I possibly could. Books, podcasts – anything I could find, I had a look at. There's no point looking at things that you're not interested in – look at what you like and that will make interview so much easier and relaxed.
The four-year Classics course has a language assessment, but unlike the three year course, it is a spoken assessment. If, like me, you had done some Latin and/or Greek before coming to Cambridge, you'll be given some Latin and/or Greek sentences to work through. The aim isn't to give a perfect translation, but it certainly doesn't hurt to have a look over some vocabulary and grammar points to refresh your memory.
As ridiculously cheesy as it sounds, my biggest advice is that being yourself is the best way to go. Write and talk about what you're interested in, show off your skills – you've got nothing to lose, why not!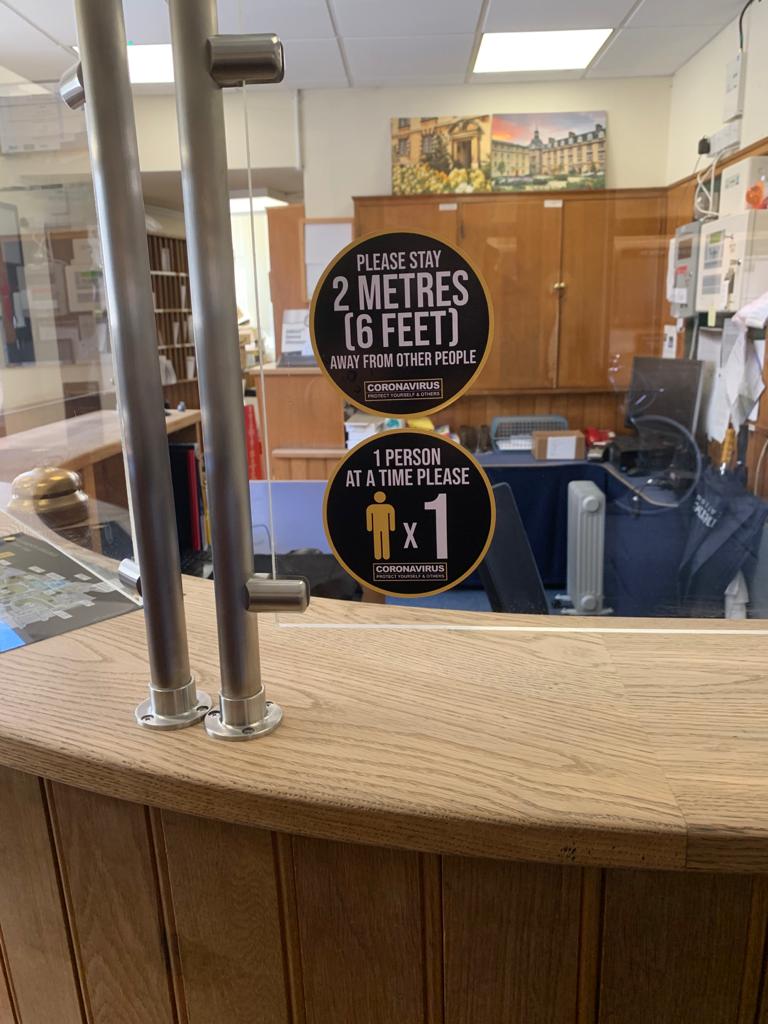 What was Freshers' Week like? 
My Freshers' week was not typical by any means (I started during the Covid-19 pandemic), but we still did the best that we could!
Although we couldn't have a normal Freshers' week bop (which is a party organised by our JCR, the College students' union), we still got together in our households and had fun getting to know each other and becoming friends.
Freshers' week still gave me the opportunity to make friends and carve a social life away from my academic work.
How did you find starting lectures and supervisions? 
Again, starting in 2020 meant that I was starting my lectures and having some of my supervisions from my room in college. Despite that, I really did enjoy the content I was learning – I remember particularly enjoying our Introduction to Roman History series and expanding my knowledge on the Roman republic, which I hadn't looked at at A Level. The Classics Prelim year has quite light lecture schedule, which was nice in easing us in (but don't get too used to it!)
I immediately took to the supervision system, even though it was a bit intimidating at first. I really loved the discussion element and getting to learn from my peers as well as my supervisors. I got a similar experience from the Latin classes I was in as well, which were both great for my learning and socialising.
How is your work different compared with school?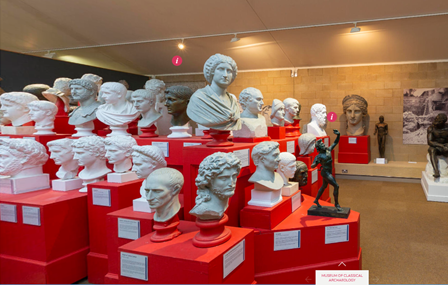 The main difference I found from sixth form was that I now have a bit more freedom to take my work and my essays as and where I please. At sixth form, I was working a lot closer to a mark scheme which expected certain answers and certain essay structures to hit certain grade boundaries. That all was thrown out of the window once I came to Cambridge. It was so much fun to properly be able to develop my voice and skills as an academic, and I have developed and become a far better thinker and writer. 
What does your timetable look like?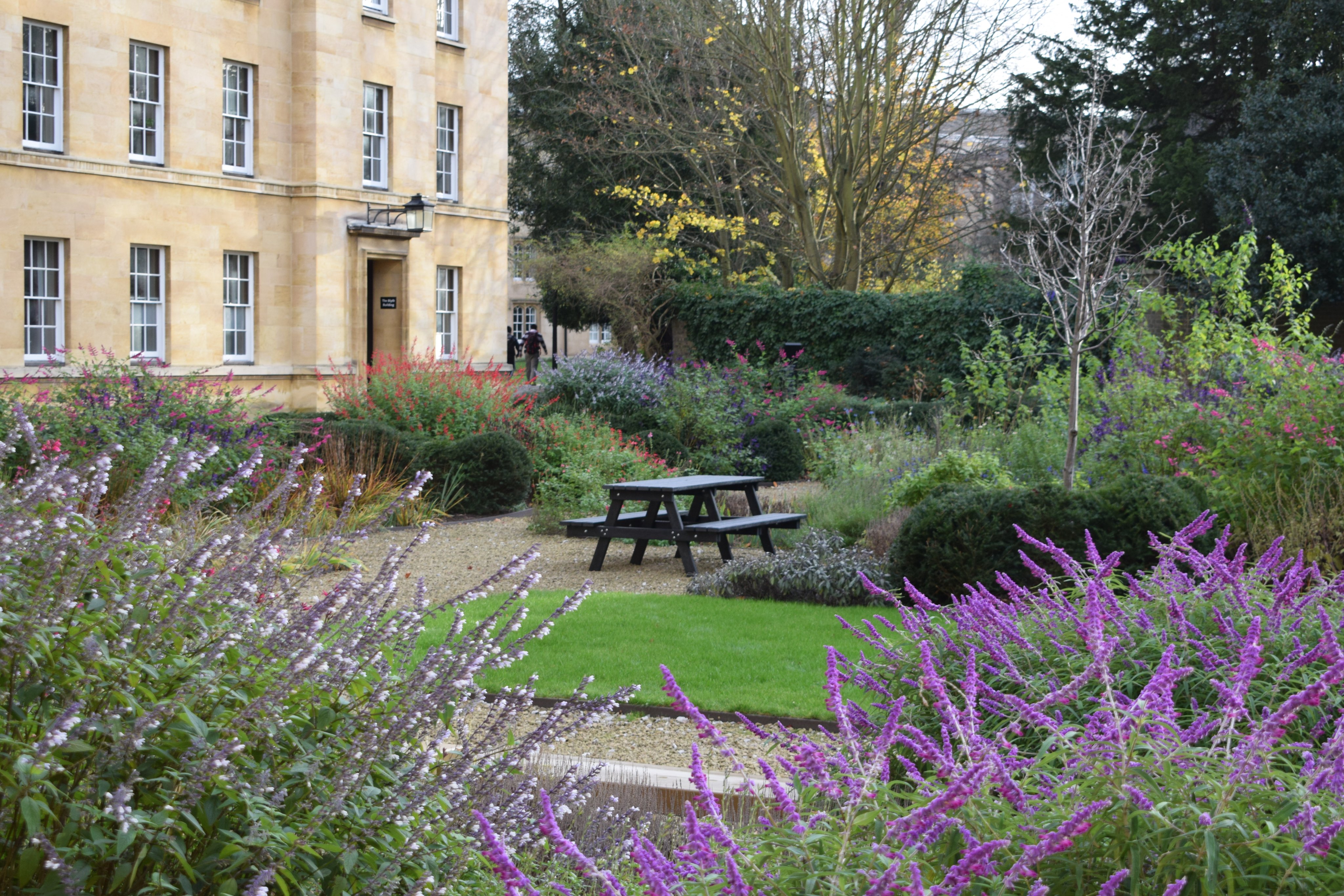 Last year, I would roughly have about three supervisions a week – one language supervision (rotating between Latin and Greek), one optional prose composition supervision (again, rotating between the two languages), and one essay supervision. For each supervision, I would have to hand in a piece of work (such as a translation or an essay) typically at least 24 hours before the supervision. I try to keep my supervisions on the same day of each week in order to keep a manageable routine for myself. In the supervision, we sit down and discuss the work I had done. Generally after that, we would move on to something else; for example, in a language supervision, I would work through an unseen translation. I generally share my supervisions with one or two other people, but I have had supervisions on my own as well.
As an ex-Prelim student, I also had Latin lessons at the Classics faculty twice a week, one for each text we would be looking at that term. In these, I and roughly five other people will sit down and go through a set text, translating and talking through any issues with our teacher that might arise. I found these sessions really useful and a great supplement to my language and literature supervisions.
Over the year, I tended to have at least one lecture a day (although this would taper off at the end of term, as some lecture series only ran for four or six weeks instead of the whole eight of term). Lectures do feed into supervision topics and questions, but some, such as the Metre and Literary Theory series in Easter term, more so enhance your understanding of other topics and can be really fascinating – personally the Literary Theory lectures were my favourite of last year.
How do you manage your workload? 
The Cambridge workload can seem quite daunting at first, but honestly really is manageable if you use your time wisely. When writing an essay, I'm quite strict with myself about how long I spend reading, planning and writing an essay, so that I don't spend too long on one part of the process and have to scrimp on another. In saying this, however, I also have tried to be quite strict with how much time I actually spend working, as a balance is really important in trying to maintain a healthy attitude to your work.
As a part of trying to maintain a work-life balance, I try not to make my room the main place where I do my work. There are tons of lovely libraries in Cambridge, including the College Library, that you can go and work in – I do a lot of work in the Classics Faculty Library, as it's a really nice and quiet place to work, along with being convenient when I'm in and out of contact hours there. I have to shoutout the University Library here, which is quite a bit of fun to make your way around and hunt for the book you're trying to find! Sometimes for a bit of background noise, I'll go work in a coffee shop. 
What do you do when not working?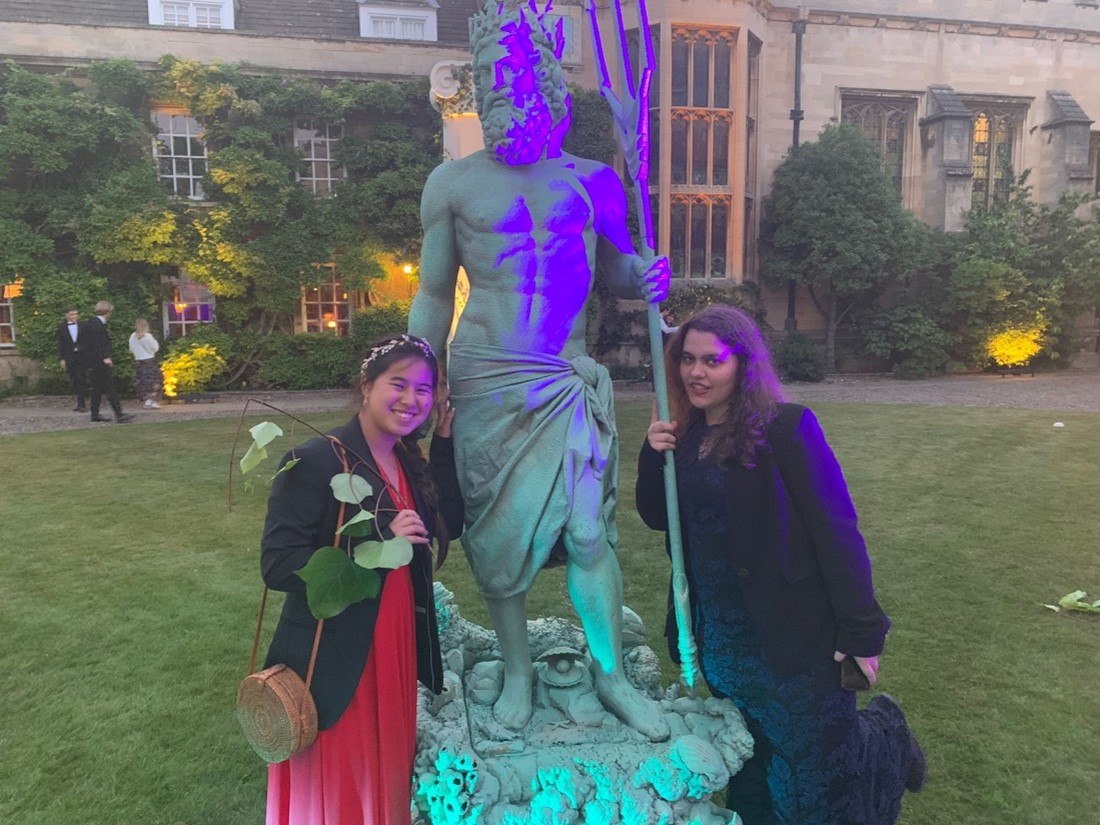 One of the amazing things about Cambridge is that there is so much to choose from to get involved in. I've dabbled in a bit of theatre, I do a bit of access work throughout college, and I help run our college Classics society – and that doesn't even cover a fraction of what you can try here! I have to say my highlights from the past two years have been with my friends, hanging out both inside and outside of college or organised social events. Parties, going around to someone's room for a chat, chilling in Fellows' Garden during the summer, having a drink in the Buttery – in those are some memories that I will cherish forever.
I've really enjoyed college coming back alive after the pandemic! This was proven by our May Ball that we had at the end of the year. The theme was Mythos (perfect for a classicist!) and the atmosphere was electric! We had live acts in the Fellows' Garden, food places everywhere and even a ball pit! It was such a good time and a great way to cool down after the year ended.
Where have you lived this year?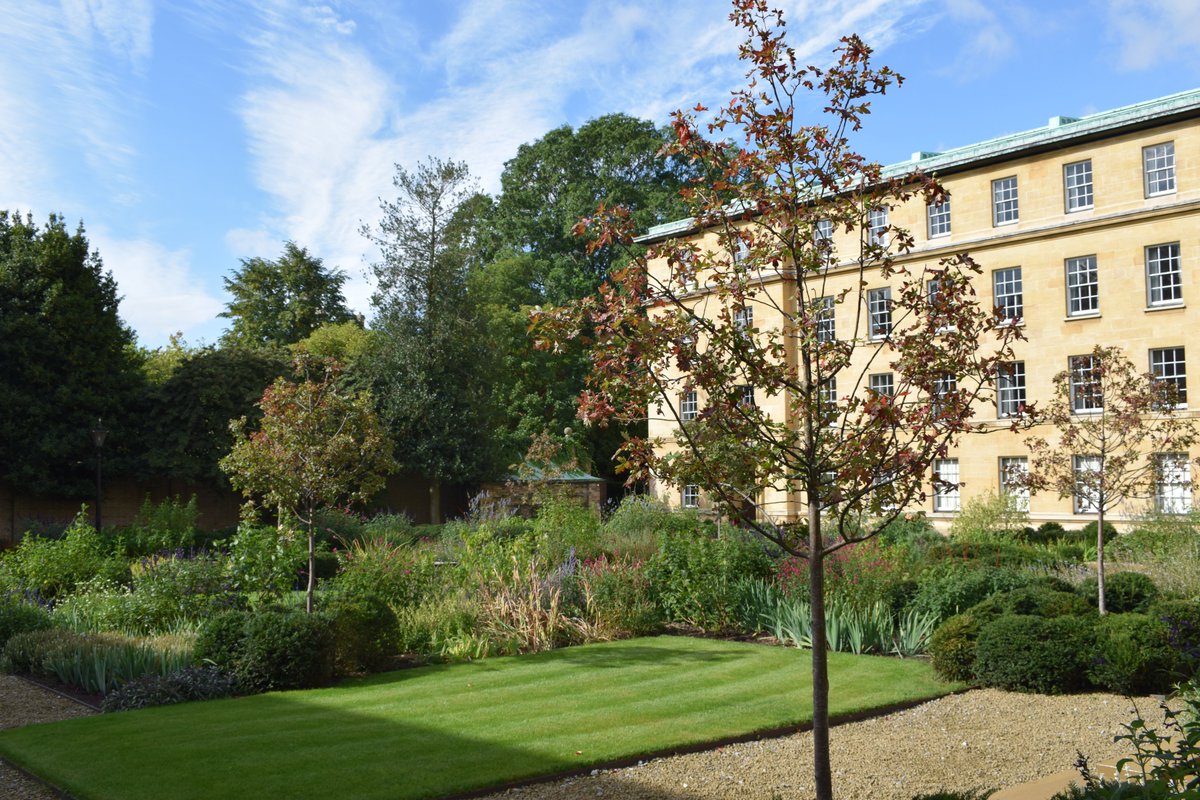 Last year I lived in the Y Building in Third Court and I adored it. The room had a lot of space, which was great for having friends around in my room (and good encouragement to keep it somewhat presentable). I was close to the laundry room, which was a nice plus, and also close to a gate, which was good when arriving back to college in the dark. The only downside I can think of is that I was not facing the gorgeous Third Court Garden!
What are you looking forward to next year?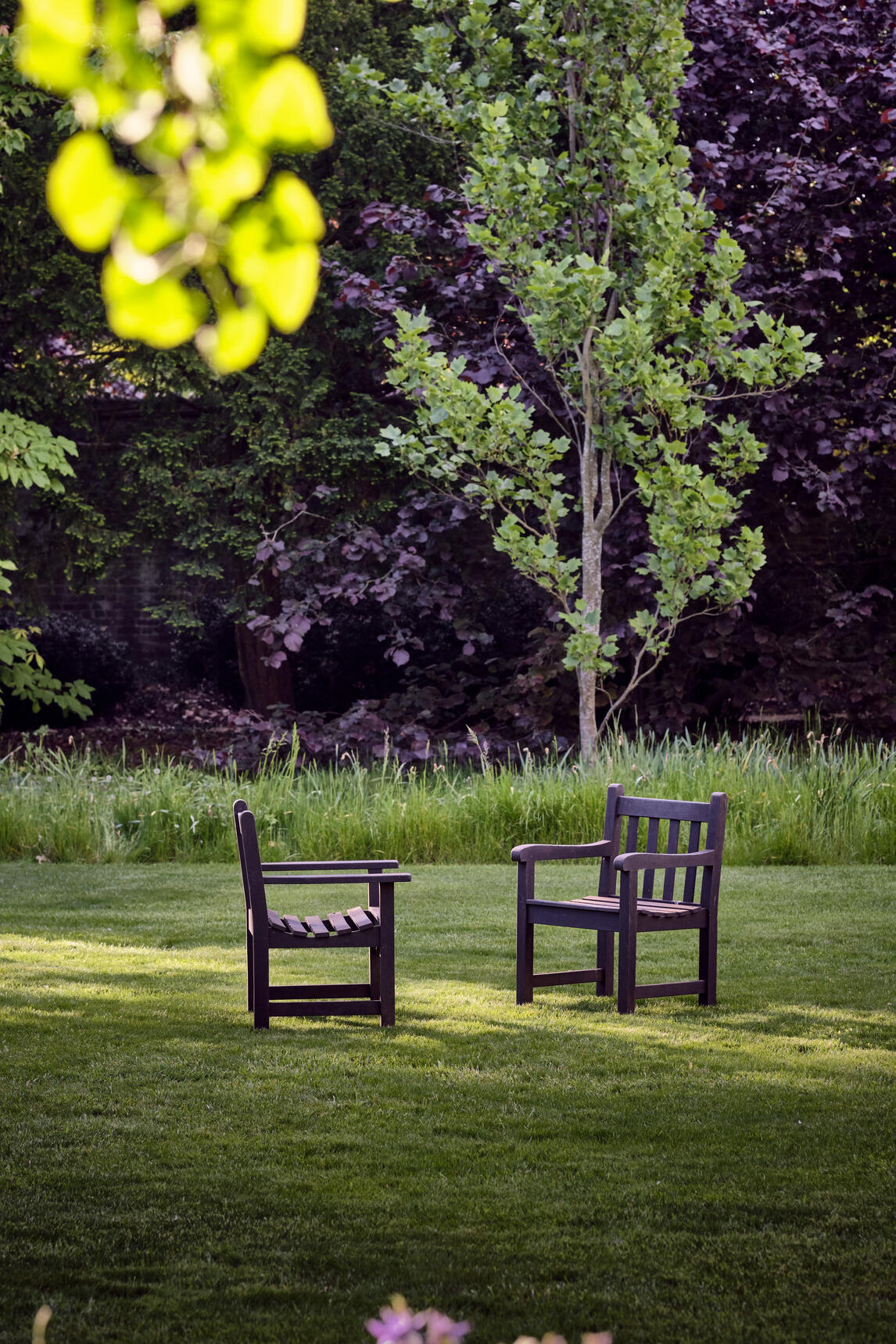 As much as I do enjoy the breadth of the Classics course, I'm really excited about specialising a bit more next year. I'm particularly excited about my Classical Linguistics paper – one of our lectures is about the dialects of Greek and Latin, which I am particularly excited for! The use of dialects in Greek and Latin literature, whether to differentiate genre or to mark a certain characteristic about a character or its author, is so fascinating and I'm really looking forward to further delving into the methodology of sociolinguistics.
I'm also really looking forward to the comedic texts I'll be doing next year in the Roman Comedy module, as well as Aristophanes' Frogs as part of the Dionysus on Stage module. I really enjoyed doing drama last year, and it will be interesting to look at the genre from a different perspective than the tragic text we did last year.
September 2022
Please be aware if you're considering an application that our student writers describe their experiences. Although the majority of the information stays the same, some details may change from year to year. Do read the student profiles in combination with our undergraduate admissions pages for full information.
Back to Student profiles page / Classics at Christ's / Next: Kathryn's profile