Elisavet is from Southfields, Wandsworth in London, and wrote this at the end of her second year studying Natural Sciences (Physical) here at Christ's College, Cambridge. At school, she took A-Levels in Physics, Chemistry, Maths and Further Maths.
Why did you choose Natural Sciences?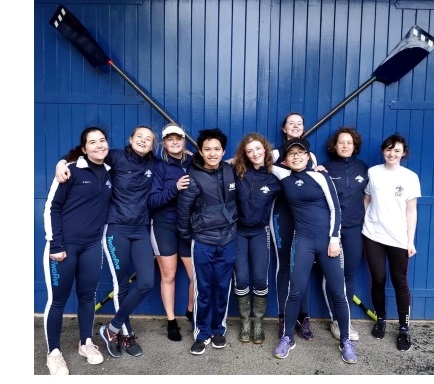 I knew that I wanted to specialise in Physics before applying to Cambridge. However, I liked the fact that at Cambridge I'd still be able to study other science subjects in first year, like Materials and Chemistry. At all other universities I applied just for Physics, not Natural Sciences, so I wouldn't have been able to study other sciences in first year.
Natural Sciences is a great course because of the breadth in first year. Although we try to separate the different sciences into separate subjects, you come to realise that there are lots of links and overlap, and this aids your understanding of the subject you choose to specialise in. For example, in first year Chemistry we had a Thermodynamics course, which helped to provide some background knowledge for the Thermodynamics course we did in second year Physics. Also, a lot of the basic Materials theory we were taught forms the basis of Condensed Matter (a fairly new topic), that we studied in second year. In general, the range of subjects in first year helps you appreciate the links between the individual sciences and also helps you realise how one science subject relies on the others.
Why did you apply to Christ's?
Christ's had all the facilities I wanted in a College - music rooms, a gym, even an outdoor pool! It also has an amazing location, as it's literally right in the centre of town. I liked the fact that that the accommodation at Christ's is either in or around the College, and that it's available for the whole of your course. It's also really pretty, and I knew I wanted apply to one of the older Colleges.
O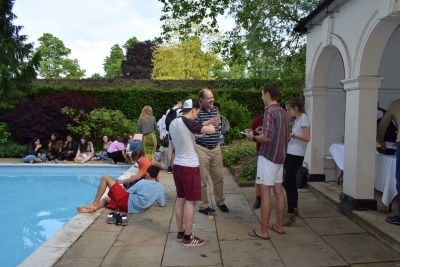 n the JCR (the College Student Union) we have a male and female welfare rep, and they organise a number of welfare events throughout the year which are really lovely. Senior Tutor's tea in exam term is great! Tea, coffee, cakes and strawberries are set out beside the outdoor pool in the Fellows Garden once a week in the afternoon. It's nice to have an organised break from revision and know that most people from College will be there for a chat, plus the food is fab! I haven't really used other forms of welfare support in College, but if I have any concerns I know I can go to my Tutor (who is in charge of your pastoral support in College) or Director of Studies (in charge of your academic life).
"Christ's had all the facilities I wanted in a College - music rooms, a gym, even an outdoor pool!"
Elisavet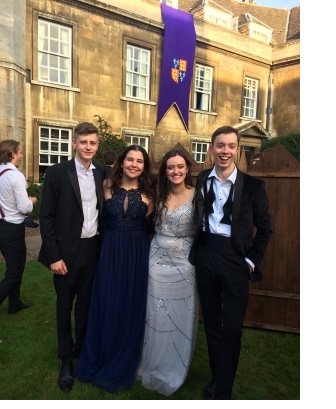 What do you think of the collegiate system in general?
I think the collegiate system makes it really easy for you to make friends, and to meet lots of new people who are doing different courses to yours. You get to know most of your year in your College (there are around 120 people per year at Christ's), and it's so lovely seeing lots of familiar faces when you're walking around College.
If I'm honest, I don't spend a lot of time at other Colleges during term time. I don't have any teaching outside of Christ's or the faculty, but I have been to a few formal dinners at other Colleges because I have friends there.
How did you find the application process?
I found the application process a bit stressful, but my school was very helpful and provided lots of support with my personal statement and help with interview preparation. I did the Natural Sciences admissions assessment, and to prepare for this I did the mock paper that the department of Natural Sciences provided online. I also did the Oxford PAT papers since there weren't any other available resources.
In my interview I was expecting to be asked to solve physics, maths and chemistry problems, as that's what a typical interview for Physical Natural Sciences involves. One thing I wasn't expecting was that I really enjoyed the interview, and I found some of the problems I was asked to solve really interesting.
I mainly prepared for interview by solving physics problems. My physics teacher at school provided me with lots that I worked through (some useful resources are Isaac Physics and PhysNRICH), but I also found the book "The Flying Circus of Physics" by Jearl Walker very useful for physics brain teasers.
What advice would you give prospective applicants?
Solve as many problems as possible - the more exposure to physics problems you have the better prepared you'll be for interview. Also, don't stress if you get stuck at interview, the interviewers want to stretch you and see how you deal with difficult problems. They're not expecting you to be able to answer all the questions, but the key thing they're looking for is how you think and whether they'd be able to work with you in a supervision. Make sure you think aloud and tell them about your thoughts when solving a problem, even if you're not completely sure.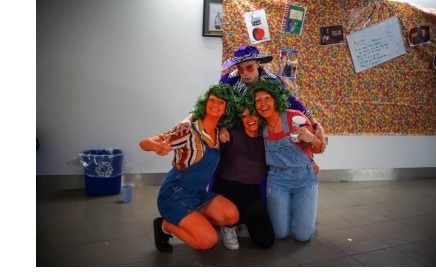 Before you came to Cambridge, what were you looking forward to and what were you most worried about?
I was really excited to meet lots of new people and make new friends. I was most worried about the workload for my course. I was both nervous and excited to start lectures and supervisions, but after a while you settle into the routine and you get the hang of everything.
I found it quite easy to I think all the events going on in Freshers' Week helped me meet lots of new people and make friends. I really enjoyed the whole week and I loved getting to know so many new people. I also think the collegiate system makes it a lot easier for you to make friends than at other universities. Not a lot surprised me about starting at Cambridge – if anything, it was probably how friendly and normal everyone is.
"I think the collegiate system makes it a lot easier for you to make friends than at other universities."
Elisavet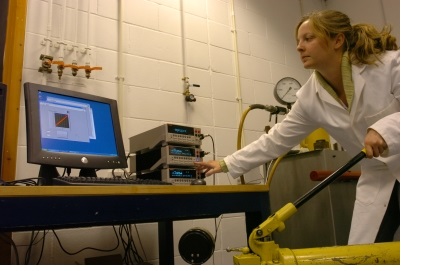 How does your teaching work?
I have lectures, supervisions and labs every week. In first year I had 4 supervisions per week and in second year I had 3 supervisions per week. In first year I had 12 lectures a week, and in second year I had 9 lectures a week. I try to attend all my lectures, but I've missed a few here and there. I have an 8 hour practical every week.
For physical sciences (like physics, chemistry and materials) and for maths, we don't get set essays or reading. Instead, we get set problem sheets based on the lecture series we're currently being taught. Usually we have about six problems to attempt per subject each week, so in total 24 questions in first year and 18 questions in second year. These questions are quite challenging, so our supervisors don't expect us to be able to solve all of them, but as long we make a good attempt at them all then we'll be well prepared for the supervision. In the supervision we then go over the questions that we struggled or couldn't do, and ensure we're able to answer them by the end. We also have the opportunity to ask any questions we have about the lecture series currently being taught.
I think I've enjoyed maths the most this year. I like how methodical and intuitive it can be, especially compared to some of the physics we do like quantum and electromagnetism.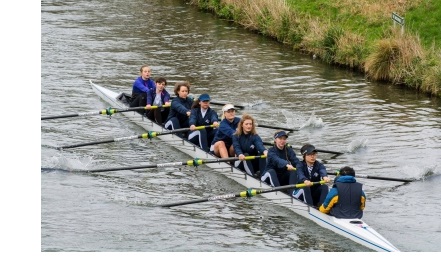 Is the course what you expected it to be when you applied?
Yes I think so, I knew it was going to be a challenging course, but I also knew I would enjoy a lot of it. The hardest thing is definitely the workload and how long solving just one question can take. I think the best thing is when you've spent ages on a problem and then finally solve it, it's such a great feeling.
I was definitely most nervous about the workload, especially in first year. You study four subjects at once, but the respective departments don't really compromise on the amount of content.
Organisation is key, and I think it really helps to make a timetable for each week, where you dedicate a certain amount of time for each subject and the work you have to do for it. I think the workload is definitely manageable (especially in first year), with good organisation, and ensuring that you share your time equally between the four subjects. I'd say that in second year I've found it harder, just because of how long physics problems take - it's very easy to spend hours on one question alone.
"Organisation is key, and I think it helps to make a timetable for each week, where you dedicate a certain amount of time for each subject."
Elisavet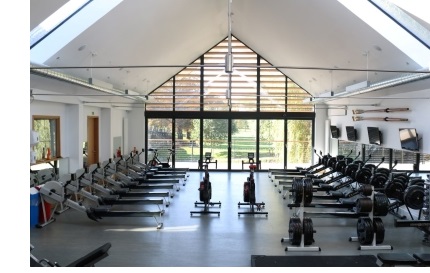 What do you do in your free time?
I'm part of Christ's College Boat Club. I started rowing in fresher's week, as I found the Boat Club BBQ and taster rowing sessions really fun. I also really enjoyed getting to try out punting, although it's a lot harder than it looks! There's loads of information handed out in fresher's week and it's super easy to join - everyone from the boat club is so lovely and friendly!
In the Boat Club we tend to have two women's boats in Lent term and Easter term, W1 and W2. In W1, which is a slightly higher commitment, you train 8 times a week and do a mixture of water sessions, weights and ergs. In W2, a lower commitment, you train 4-5 times a week, and again do a mixture of the types of training.
We train for Head Races, which are basically like a time trial (as you don't race against another boat directly) and tend to be around 2km long. These happen throughout the whole year. We also have Bumps, where teams race in lines and try to 'bump' the boat in front of them, which is the closest we get to side-by-side racing because the River Cam is so narrow. Lent Bumps take place near the end of Lent term, and May Bumps take place in Easter term after exams have finished.
This year, I helped train the novices in Michaelmas term, and also rowed in the womens' boat (W1) in Lent term. Next year I'm taking over as the club's  social secretary, which involves organising all the rowing social events.
The short vacations are mostly spent studying and catching up with friends from home. Last year during the long vacation I got a job, but this year I've decided to have a more chilled summer and also do a bit of travelling.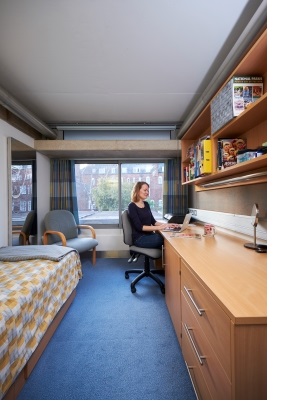 What kinds of accomodation have you lived in over the past two years?
In first year, I lived in Staircase 2 in New Court. I really liked my room because it was cosy, really functional (with a huge desk) and had a lovely big window that let in lots of light during the day. I also had an ensuite, which was such a luxury! The only downside is that the rooms in New Court are quite small - but to be honest, you have all the space and storage that you need, and the room being small makes it feel really lovely and cosy.
In second year, I lived in one of the College-owned houses on King's Street, the street that the back gate of College opens onto. My room was a lot bigger, which was wonderful, I didn't have an ensuite this time round. We had two bathrooms between five of us though, so I never really had to wait to use the shower or toilet. The best part of living in a house is definitely that you get to live with your friends, which was so fun and meant that I never felt lonely. However, it didn't feel like I had as much personal space as I did when I lived in College, and sometimes when you're stressed and have lots of work it's nice to be able to retreat somewhere where you can get some peace and quiet.
What are you most looking forward to next year?
I'm looking forward to taking the Astrophysical Fluid Dynamics module - I really enjoyed Fluid Dynamics in second year, along with Maths, and this is apparently quite a Maths-y module. I think my favourite module in second year was probably Maths, but I also really enjoyed Physics B, because we got to apply a lot of the maths we were learning when studying things such as Vector Calculus. I'm specialising in Physics next year, so I'm looking forward to focusing solely on one subject, and building on all the knowledge I've acquired throughout second year.
July 2018
Please be aware if you're considering an application that our student writers describe their experiences. Although the majority of the information stays the same, some details may change from year to year. Do read the student profiles in combination with our undergraduate admissions pages for full information.
Back to Student profiles page / Natural Sciences at Christ's / Next: Eddie's profile