What attracted you to Natural Sciences at Cambridge?
I couldn't decide between Biology and Chemistry when choosing a university course, so I applied to study Natural Sciences instead. I think it gives much more room for variety - because there are a lot of modules available in the first year, there are many possible combinations. For biological subjects such as Physiology of Organisms, Biology of Cells, or Evolution and Behaviour, you don't have to learn everything off by heart, so each person may have focused more on certain topics within those subject. This means everyone brings a unique set of knowledge to their essays. Natural Sciences allows you to explore what you really enjoy in science, at your own pace. It's also a well-known and historic course with lots of important scientists having been undergraduates at Cambridge, and at Christ's in particular. Charles Darwin is the obvious one, but Dr Yusuf Hamied is equally important to me as Darwin because of his expertise in Organic Chemistry, which I'm particularly interested in. His charitable work also sets a standard to aim for.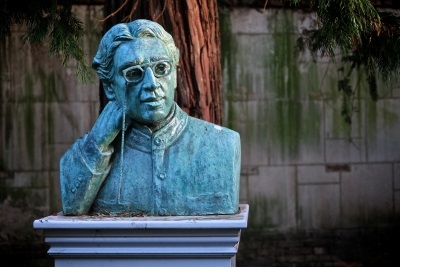 Why did you choose to apply to Christ's?
I applied to Christ's after visiting it at an open day. The student helpers were really friendly and transparent about student life, and I like how the College rewards academic performance by giving people who get a first in the end of year exams the chance to choose a slightly nicer 'scholar's room'. I've received a wide variety of help from the College - everything from the £120 book grant awarded to students in my year, to finding lost wallets! I understand there is excellent pastoral support in College, with things  such as JCR welfare events or the Chapel. While I haven't used these so far I found that speaking to friends and family worked well for me because it was much easier to fit in with timings.
I like how the collegiate system works. I don't often visit other Colleges but have for various supervisions or mock exams, rowing events, a May ball and other social events. The different Colleges give a bit of variety to the University, help promote a sense of competition between the Colleges, and at the very least give you something to talk about when meeting new people from other Colleges!
"Natural Sciences allows you to explore what you really enjoy in science, at your own pace."
James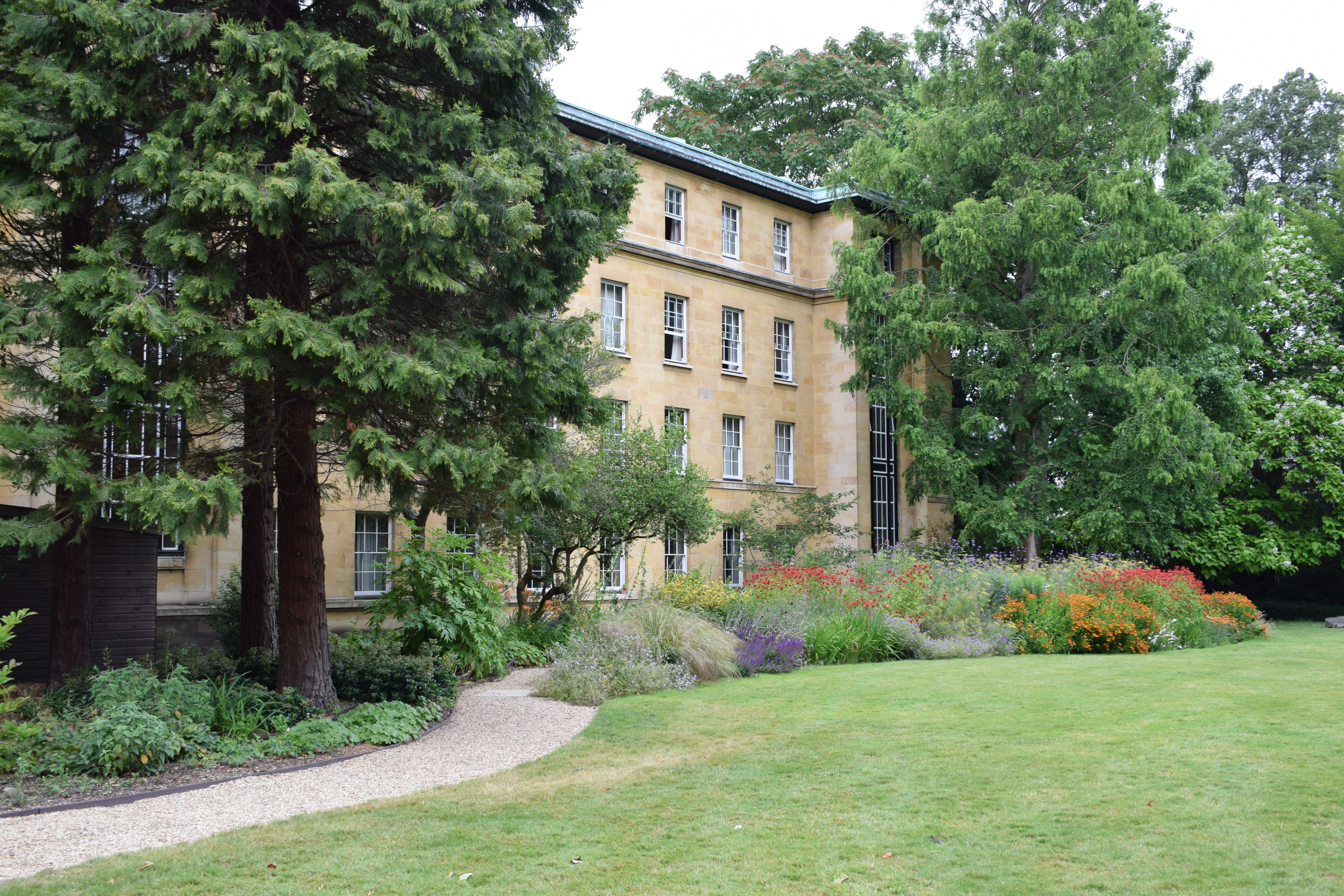 How did you find the application process?
The application process was more straightforward than I was expecting. I prepared for the Natural Sciences admissions assessment by revising GCSE-level Maths and Physics and completing the specimen paper available online. For background reading in Chemistry, I really enjoyed reading the Oxford Chemistry Primer series because they are very concise and cover a diverse range of topics; there are over 100 books and you can just pick up one that catches your interest. Any of the books that have 'foundations' in their title will be accessible to A-level students. After the Admissions Assessment, I wasn't really expecting to get called to interview, but I enjoyed the interview much more because it was a more flexible way of being assessed which I think is more reflective of the end-of-year exams.
How did you prepare for your interview?
I did one practice interview with my Biology teacher. I think this is probably the best way of preparing, although I also did some reading on topics mentioned specifically in my personal statement. The interviews were done in December, which was around the time I was preparing for mock A-Level exams at my school, so this may have helped. I had two interviews, each with two of the senior academic staff for Natural Sciences at Christ's. I felt that one of the interviews was harder and the other one was easier, which I was not expecting. I think the difficulty of any interview depends on the individual, and the specific questions asked in the moment. While I was struggling with a question in my first interview, the interviewers remained calm and were very helpful, reminding me that I could write on paper instead of trying to answer it all in my head. I think it's just as important to show your enthusiasm for science as it is showing your knowledge in it. Don't be afraid to ask questions and be curious!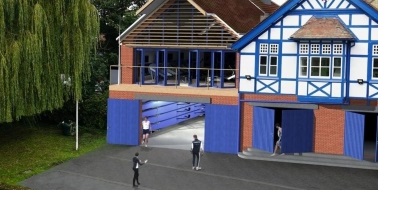 What were you looking forward to about coming to Cambridge?
I was looking forward to meeting new people and joining clubs and societies! I didn't find it that easy to settle in at first because I'm pretty shy and I'm not on social media, so I felt a bit isolated. Although this is still a problem for me, I found that joining the boat club was a great way to meet a group of people and to stay social and fit.
"I found that joining the boat club was a great way to meet a group of people and to stay social and fit."
James
Were you worried about anything prior to coming to Cambridge?
I was most anxious about the transition from learning in a classroom to learning in lectures and supervisions. The first week felt quite intense at the time because I was not used to this style of teaching. The College supervisions and the lectures in the first week do a good job of gently easing you into the Natural Sciences course. Learning from lectures was not as much of a challenge as I expected, because there are many resources on Moodle (the Cambridge virtual learning environment) to support the lectures, as well as weekly supervisions. There were much harder weeks ahead, but they were ones that I felt better prepared for.
What was your first week at Christ's like?
Freshers' Week was very busy, with a timetable of events for almost every daylight hour of the first five days. There were excellent events for clubs/societies in the College and across the University, and it was easy to talk to the other Freshers because you knew they were all in the same boat as you. I was surprised at how busy the streets of Cambridge are! It's really a bustling, compact city with lots of things going on. It is easy to get overwhelmed if you're not used to living at the centre of a city. My only regret of Freshers' Week would be not going out each night, because I didn't feel I had the time or the motivation to do that during the rest of term. My favourite memory of Freshers' Week was the first formal dinner, because I'd never done anything like it before and it was a good way to talk to lots of other people.
Was the course as you expected?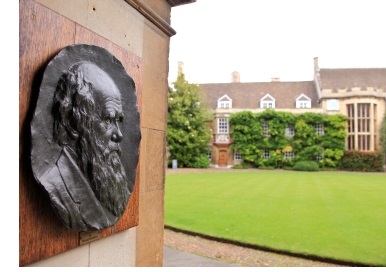 I was lucky enough to have a good idea of what the Natural Sciences course was like before arriving, so the course was pretty much how I expected it to be. One of the worries I had about going into this course was the workload. The workload is more than it was at school, mostly because the terms are quite short and there is a lot of content in the Natural Sciences course. There is a lot to learn, especially in biological subjects, but the lectures and handouts, as well as the supervisions and practicals, help keep you engaged in the course. However, the workload is more flexible than I initially thought, because you can decide how much revision to do, or not do, each week. I was also worried that the Natural Sciences course might trade off depth of knowledge for variety, compared to pure science courses. However, I've been told that having a broad knowledge of science is a significant advantage, and that the courses easily catch up to the alternative pure science courses over the years.
"The College supervisions and the lectures in the first week did a good job of gently easing you into the Natural Sciences course. "
James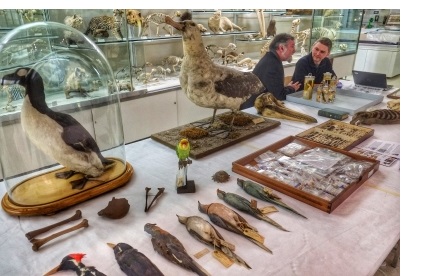 How is your course taught?
We have twelve lectures a week each term, with two lectures each day except Sunday. The lectures are where the course content is initially presented, and there is the opportunity to ask the lecturer questions after each lecture. The lecture notes are available on Moodle, or in print at the first lecture of each new course. Most lectures are a combination of listening to the lecturers, reading and annotating the lecture notes, and making my own notes. I don't think that lectures are essential to the course because the quality of lecture notes are so good - most of the learning I did was probably outside of the lecture theatre. However, I went to almost all my lectures this year, because sometimes it's helpful to listen to the lecturers explaining the content themselves. Also, other students near you are usually happy to discuss the lecture afterwards.
In first year, you have four supervisions each week (one for each of the course options chosen). I managed to keep up with lectures by doing an hour of revision for each lecture on the day that I had it. Any supervision work can be done in-between revision and lectures, usually on Sundays when there are no lectures. There are practicals each week (from a minimum of two to a maximum of four across the year). There are end-of-year practical exams for some course options, so they end up being quite important. This year, my supervisors were experienced and very helpful, and organised mock exams early in the Easter term - in cases like this I feel that revision during the holidays is sometimes necessary.
Was there anything you struggled with this year?
I was not used to writing scientific essays, which are required for the biological options I took. They were difficult because while in A-level you would always be given quite a specific prompt for each short answer question, the essay questions could be very broad and you not only had to know the content, but also how to recall that information and present it accurately. I think practice helped me overcome my inability to write an essay. We ended up writing an essay close to once a week, and we got thorough feedback from the supervisors. The essays were excellent in helping me find links across the various lectures of each course, which I think is a valuable and widely applicable skill.
What was your favourite part of the course this year?
My favourite topic from this year was Developmental Biology, the last lecture course of the Biology of Cells course. I thought the lecturer was clear and charismatic, with an excellent handout that was the only one printed in full colour. The content of the course was just as engaging as the way it was presented!
How easy is it to find a balance between work and free time at Christ's?
I think that work took top priority over other things, mostly because if I wasn't working at all, I'd feel too stressed to do anything else. It was still possible to fit in social events, but a lot of the time they'd have to be downsized to a chat in a friend's room over tea. I never felt pressure to reduce the hours spent working in order to spend more time with friends, because a lot of the time my friends were also very busy. Rowing was a good way to keep social and to exercise, because it was usually very early (minimum of 05:40 am start to maximum of 08:00 start, depending on the time of year), but did end up eating into sleeping time.
How do you spend your free time?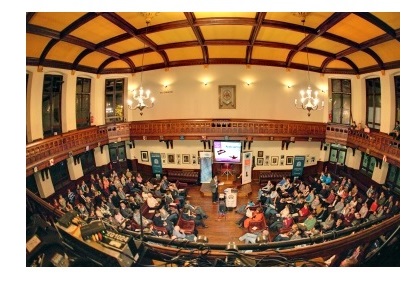 In between work, clubs, and societies, I usually go for a walk (around the Fellows' Garden or across Cambridge), phone my family or watch TV online. I started drawing in a notebook when I got bored, and I've been told that reading a book not at all related to your course can be very relaxing (but I think students have enough reading to do). I joined Christ's Boat Club and the Cambridge Union during Fresher's week. I was in the Men's Third crew last year, which required the lowest level of commitment, at three outings and one ergonomics session a week. The timings of rowing are set by the captain, an experienced rower in the crew. The Boat Club itself is a 10-minute walk from the College, towards Jesus College. The Cambridge Union is an old society in which members can watch and get involved in debates or talks with a wide variety of topics and speakers and has lots of events each week at the Cambridge Union house, a 5-minute walk from Christ's. I personally love all the old buildings and roads, and I learned to love how busy it those roads and buildings became. Meeting new people this year has been a difficult but ultimately rewarding experience. I love the sense of academic and sporting competition, in an intense and rigorous environment.
"I love the sense of academic and sporting competition, in an intense and rigorous environment."
James
What are you looking forward to next year?
Next year I'll be taking the Chemistry A, Chemistry B and Pharmacology papers for part IB Natural Sciences, because I enjoyed Chemistry more than my biological options last year and find it easier and more enjoyable to revise. There was a part IB options taster day that was very helpful in making this decision. Next year I'm living in Blythe building, and I'm looking forward to a larger room with a better view. I'm looking forward to keeping up with friends from last year and hopefully meeting a few new people next year. I'm also thinking of starting a club in College!
Back to Student profiles page / Natural Sciences at Christ's / Next (Charlotte's profile)
August 2019