What made you choose Natural Sciences at Christ's?
Mostly indecision about what I wanted to study! I thought I probably would specialise in Physics, so I am so happy that I applied for Natural Sciences. It allowed me to realise that I way prefer Chemistry at university level. If you are undecided about what science you want to do, Natural Sciences is a great option, and provides a really broad basis.
In general, I believe that Natural Sciences is way better organised at Cambridge than at other universities. Most other universities that offer a Natural Sciences course also offer single sciences courses, so you simply do a little bit of lots of different degrees. Things tend to be badly organised, and you end up doing more than a full degree in the end. Cambridge on the other hand only offers Natural Sciences, and the course structure here really suits me.
I picked Christ's because it was the only College I looked around, it also is a lovely size and, crucially, has grass you're allowed to walk on!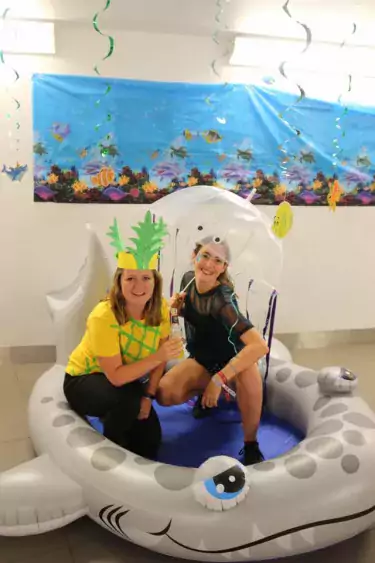 How did you find the application process?
I found the process a little bit stressful, but I quite liked that you have to get your application in early for the 15 October deadline, so you can relax a bit more when your friends were still stressing about UCAS applications.
If I had to give some advice to prospective students, it would be to try to do some practice Admissions Assessments (material here). If you need more, you could do the Oxford entrance tests. Also, don't worry too much about personal statements, and make sure what you do write is mostly academic. And practice your maths...
There is a great Pete Wothers and James Keeler book called Why Chemical Reactions Happens. Reading this will not only help you at interview, but both Wothers and Keeler lecture in first year, and pull a lot of information from this book. Otherwise, Isaac Physics is a good website for practice interview questions, just make sure you set it to the right level!
 
What papers did you study this year?
This year (second year) I took: 
Chemistry A

Chemistry B

Pharmacology
After first year, I decided I want to specialise in Chemistry. As there are only two Chemistry modules in second year, you have to do a third option in another subject. Having done both Physics and Biology of Cells in first year opened up most of the options for me, and I decided that Pharmacology would be the most interesting as well as being complementary to Chemistry.
At the end of the year in Chemistry B, we had a course on Chemical Biology which was really interesting. Having done Biology of Cells last year, I really enjoyed getting a more Chemistry-based insight into lots of cellular processes.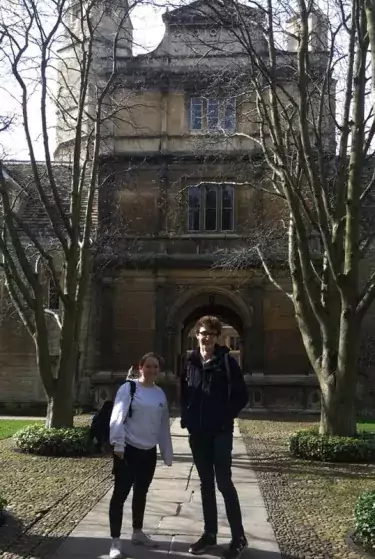 What was your timetable and course like this year?
I had lectures six days a week (including Saturday), Chemistry labs two days a week (one for Chem A, one for Chem B), and Pharmacology labs one day a week. I had one supervision per subject each week. This means on my busiest day I had a lecture at 9am, supervision at 11am, lecture at 12pm and labs from 1.45 'til 5.45pm. This is pretty intense, but on my least busy day, I just had one lecture at 11am.
Chemistry is one of the only departments that record their lectures, so missing a lecture isn't a big deal, but I still went to most of them. I find it easier just to go and watch the lectures than remembering to catch up later. There is definitely more work in second year than first year, but it was all in subjects that I like, which made a huge difference. I ended up hating Physics by the end of first year, so any work always felt like a massive chore, but this year all the work was much more enjoyable.
I find with Chemistry, the course is more structured than other courses so it is not as difficult to manage your time. Time spent in the lab is tiring, but you don't have to do as much work outside of the department. In first year, all lab reports were written in the lab, whereas this year we had to write them up outside, which is a little tedious. I definitely manage to fit in other things, I play lots of College sport, some university sport, am on the JCR (College student's union) and watched all 14 seasons of Grey's Anatomy in two terms. There is time for everything as long as you stay organised!
The chemistry department has a really nice library which only allows second year students and up. Between labs and lectures I normally go there with lots of friends. In the evenings or on the weekends I tend to go to Christ's library, or Waterstones cafe for a change of scene.
"There is definitely more work in second year than first year, but it was all in subjects that I like, which made a huge difference."
Ellie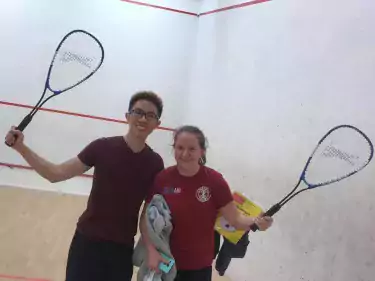 What have you most enjoyed so far about your time at Christ's?
Definitely the people! Our year group are amazingly friendly as are the upper and lower years. I would highly recommend playing College sport, even if you have no skill at all, just to meet lots of new people. Whenever I'm not working I'll play tennis (I'm playing squash on the College squash court in the photo on the right), chill with friends, watch Netflix...
I lived on Jesus Lane this year and I loved it! It was so nice to be in a house with all of my friends, and so close to everyone else in our year.
"I would highly recommend playing College sport, even if you have no skill at all, just to meet lots of new people."
Ellie
How do you spend your holidays?
In the short vacations, I tend to just be at home, doing academic work and relaxing. I have been on the Varsity Ski trip both years which was incredible. In the long vacation I tend to work and go away for longer.
 
What are you most looking forward to in the coming years?
Next year I am taking Chemistry. Within Chemistry, I have not yet chosen my modules, but it will be mostly biological ones. I am really looking forward to specialising. After Cambridge, I'm not really sure - maybe Graduate Entry Medicine, but ask me again in a month and I will probably have changed my mind!
July 2018
 
Back to Student profiles page / Natural Sciences at Christ's / Next: Stratis's profile