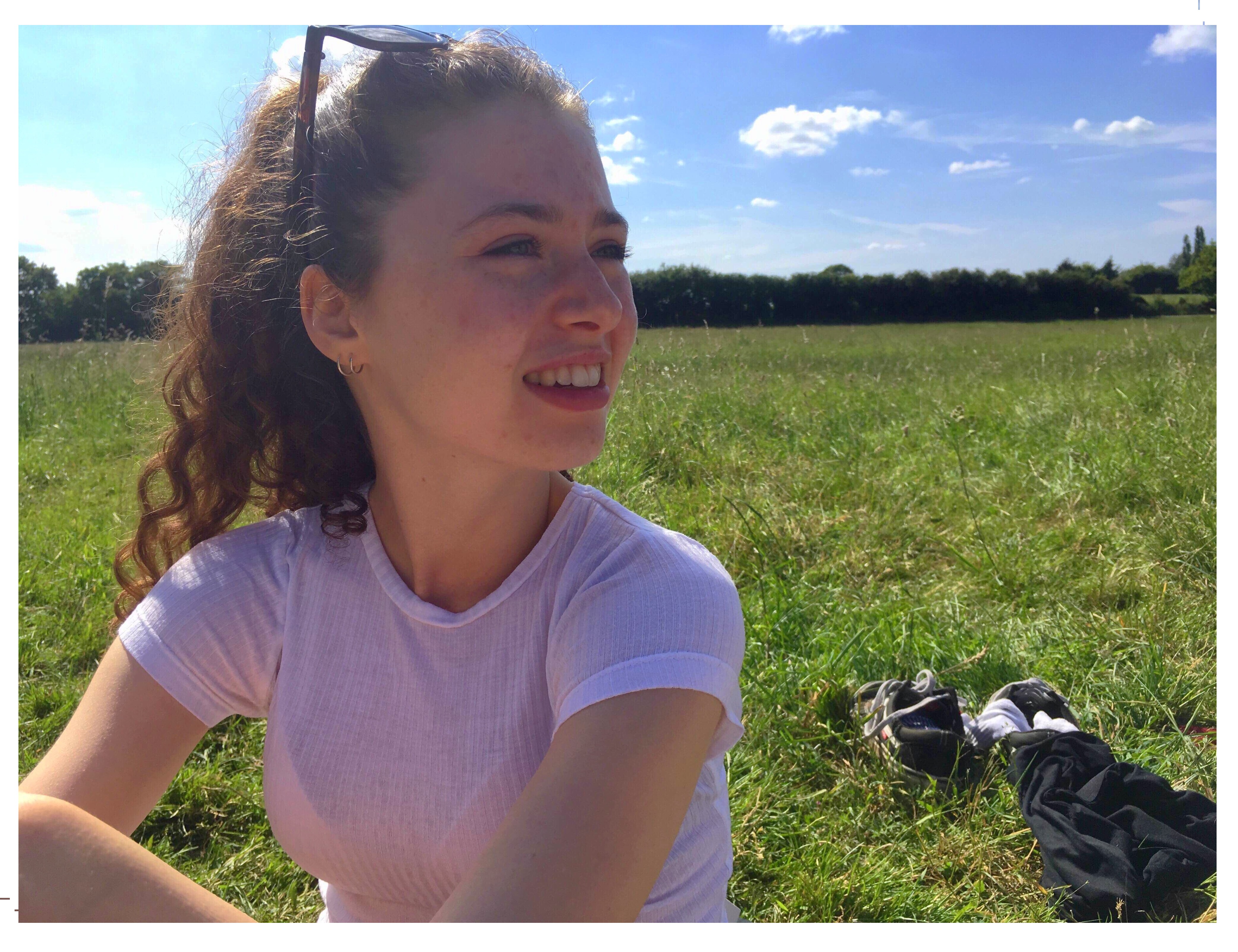 Melissa wrote this at the end of her second year studying Theology, Religion and the Philosophy of Religion at Christ's College, Cambridge. Actually from Cambridge, she took A-levels in English Literature, Philosophy and Ethics, Classical Civilisation, and Art.
How did you choose your College and course?
I looked around a lot of Colleges at the University open day, but not Christ's. Then when I visited on the separate College open day, I really liked it - very central, nice size, everyone was very friendly. I also really liked the Chaplain who would be my Director of Studies. 
I applied for philosophy and classics at all other universities, but I personally found that I didn't like the philosophy course at Cambridge because it didn't allow me as much freedom of choice I was looking for and was too analytic in its focus. Theology was the broadest degree I could find and allowed me to tailor the degree to exactly what I wanted. My main interests are ancient philosophy, ethics and literature and this course allowed me to study all these things.
How did you find the application process?
Fairly straightforward if protracted! There are lots of forms etc. but I had good communication with the university and Christ's Admissions throughout. This was especially important because I have learning difficulties and the relevant paperwork needed to be sent through.
I would advise prospective applicants to check all related courses ignoring the degree titles – they're often misleading! Choose the course based on content rather than name. Don't be afraid of the language element but take it seriously, it's fine and enjoyable if you work consistently throughout the year. Read whatever takes your interest! The course is so broad that you can specialise in whatever you like. In particular, I would recommend having a look at the textbook for your chosen language before you arrive and familiarise yourself with the alphabet to make the learning process easier at the beginning.
What papers did you study this year and why did you choose them?
Honestly, I can't pick a favourite, I loved all my papers!
Religious themes in literature B13: I love writing about literature and the themes within it, and this was the perfect opportunity to do so. The fact that it was coursework and seminar based meant I could write about whatever I wanted. I loved this paper and it enabled me to read and discuss books I had wanted to for a while and discover new authors I now love.
God, freedom and the soul B10: This was the philosophy paper and it is my main interest and what I plan to do my masters in, so this was another paper I loved. It gave me an opportunity to read widely and answer essays on a broad range of authors and themes.
Religious ethics B11: Similar to the philosophy paper (B10) but more ethics focused.
New testament Greek B1b: This was a continuation of first year Greek. I enjoyed this paper because I really started to enjoy languages last year, having been abysmal at them in school. Turns out you're not bad at languages they're just taught badly in schools! My main interest was the language so I could begin to read ancient Greek philosophy in the original, but the more textual element was interesting as well.
 
How did you balance workload with your other interests?
It's all about consistency! I don't tend to take days off work but I build my work around the other things I want to do so I don't spend all day working – I usually do about 4 hours work as well as supervisions and lectures. There wasn't a large change in workload from the first year to the second: there are 4 papers (options) rather than 5 but with more content in each one. I had 1-2 supervisions and then 2 language classes a week for Greek. The faculty also provides lectures, which are non-compulsory and I made less use of when they overlapped with topics I'd already studied - your Director of Studies can advise you on how best to use these.

I typically work in the College library and occasionally the faculty library or my room. I do a lot of dancing, fitness, and socialising (hanging out with friends, clubbing, watching theatre, going to the cinema etc) so I calculate when I'll be doing these and then build my work around that. I did more work this year than last year, but because I wanted to and felt more able to manage my time effectively.
I started some revision over Easter holidays but it was mainly re-reading primary texts (all of which I really enjoyed) and editing coursework. I still had time for trips away to cities for a few days, relaxing at home and visiting friends!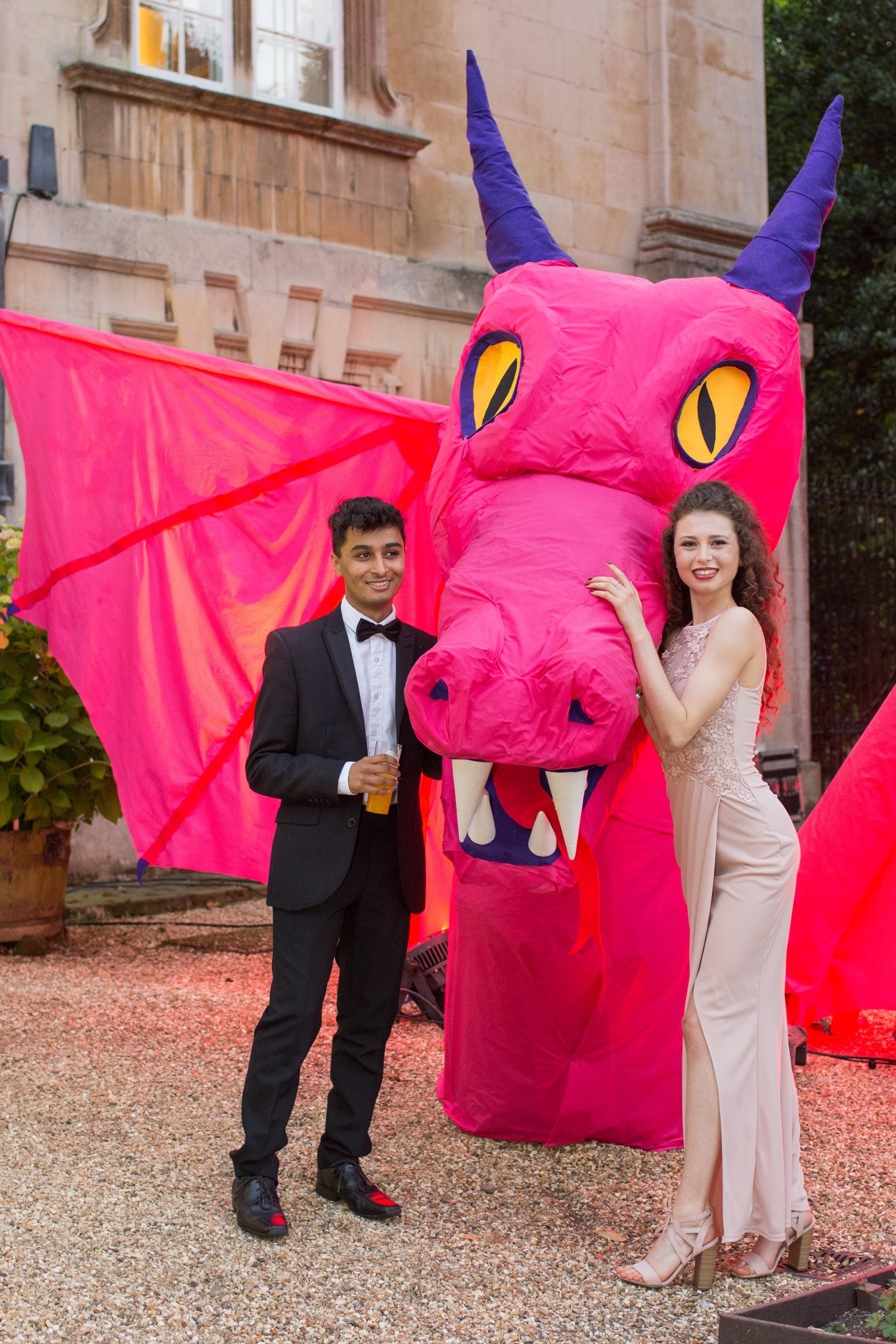 What have you most enjoyed so far about your time at Christ's?
I have made many fantastic friends. I lived on Jesus Lane this year. I really loved living with my housemates, but personally I felt that living out of College is a bit isolating from the rest of it. Having said that, I really enjoyed the fact it was category C so I could decorate more thoroughly and didn't have to take it all down at the end of each term. I also liked having slightly more independence from College with more freedom to cook for myself. 
 
What are you most looking forward to in the coming years?
Living back in College with my friends, getting more involved with theatre and trying some new sports. I am going to be taking papers which lead on from the ones I took this year and prepare me for what I want to study for postgrad.
After Cambridge, I want to stay in academia for a while and then apply for civil service through the fast track scheme. I would also like to do private tutoring for students with learning difficulties or disabilities to help them with more difficult tasks such as proof-reading complex essays and more nuanced skills required for university work.
July 2018
Please be aware if you're considering an application that our student writers describe their experiences. Although the majority of the information stays the same, some details may change from year to year. Do read the student profiles in combination with our undergraduate admissions pages for full information.
Back to Student profiles page /  Theology, Religion and the Philosophy of Religion at Christ's / Next: Emily's profile