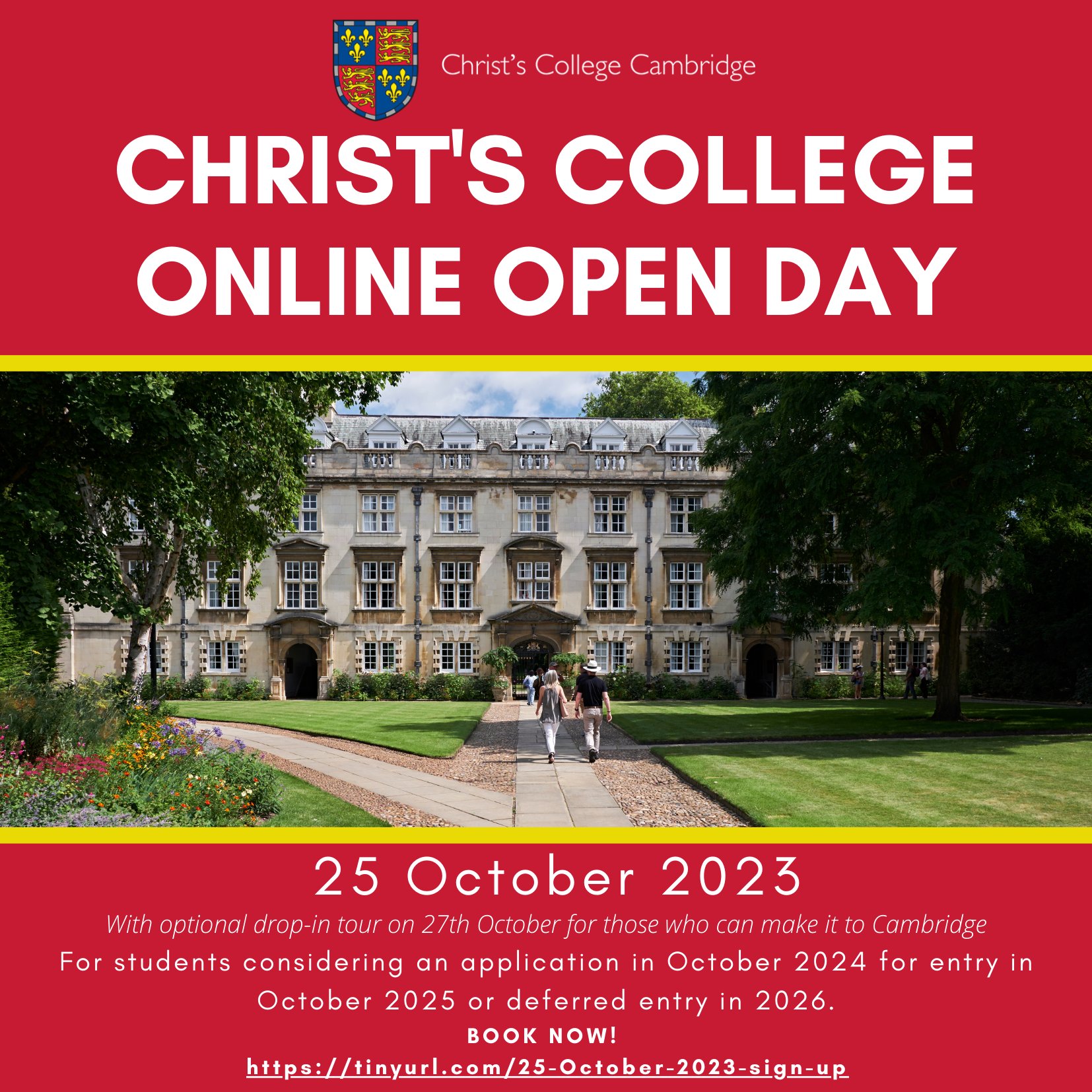 Why study Classics at Christ's?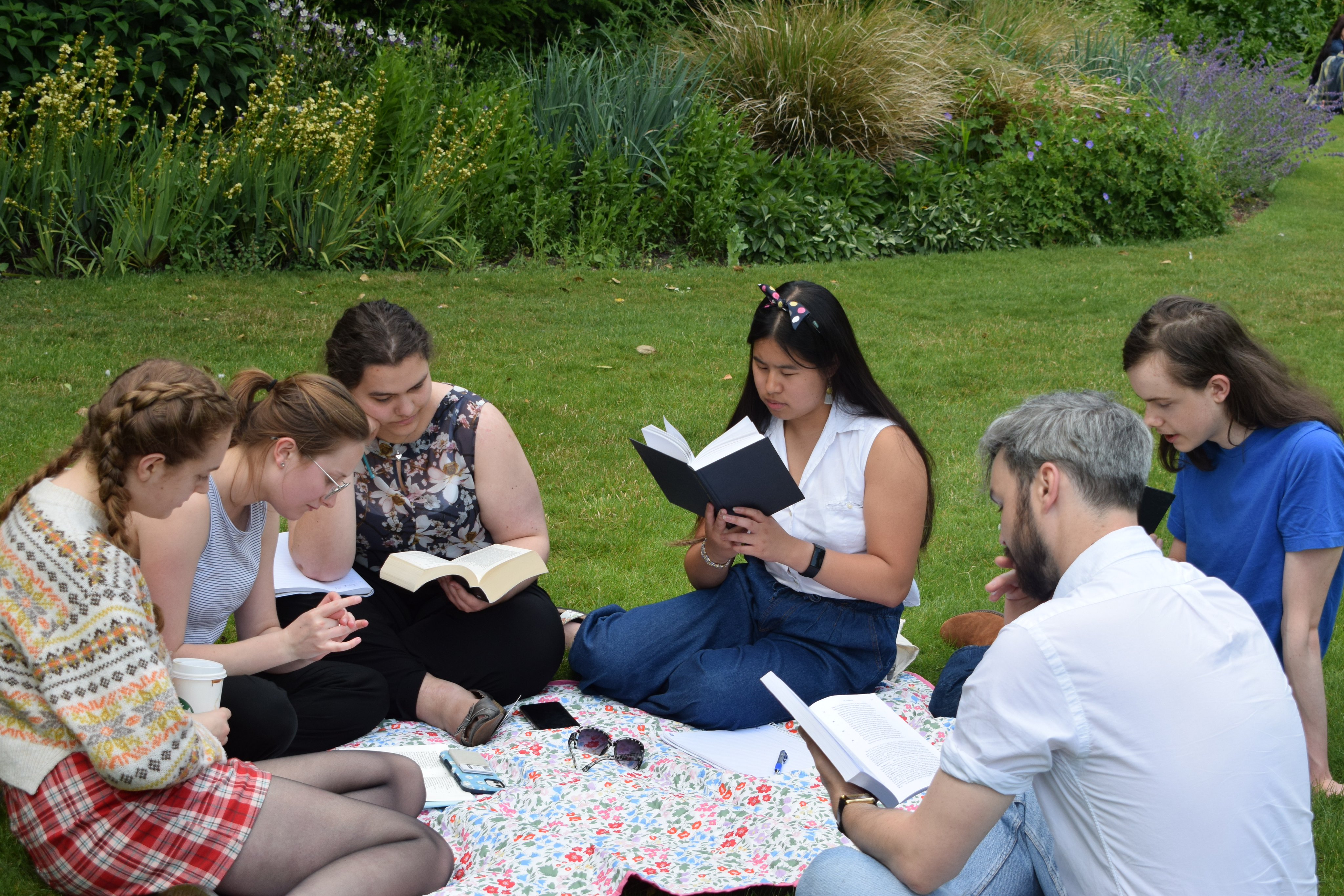 Christ's is a very special place to study Classics. We take 4-6 undergraduates in each study year; currently we also have 14 postgraduate students pursuing Masters and PhD degrees.
Our very own Classics Society organises talks, reading groups, museum visits and social events, including an annual dinner and the now-legendary summer punting trip. They also attend talks organised by other academic societies in the university together  - there are many events that are of interest to Classics students. And if you're keen to try some acting, the professionally-directed Cambridge Greek Play attracts audiences from all over the UK, including Christ's Classicists who – if they're not already taking part – go as a group. Activities such as these create a real sense of community at the College.
Many former graduates now teach classical subjects at universities worldwide, including George Boys-Stones (Toronto) and Mark Buchan (Columbia). The scholars J.N. Adams (Oxford), David Johnston (later Regius Professor of Civil Law at Cambridge), Margaret Atkins (scholar of Cicero and Augustine), Greg Woolf (Director of the Institute of Classical Studies, London) and Henry Spelman (Merton College, Oxford) were all classical Research Fellows at the College.
Other graduates have gone on to work in fields including broadcasting, law, accountancy, banking, consultancy, teaching and research.
 
Course content and structure
At Cambridge, we don't just see Classics as a period set in the past. Here, you study with a view to how classical culture, language and philosophy have affected the history of Western civilisation right up to the present. We are, after all, in constant dialogue with our past.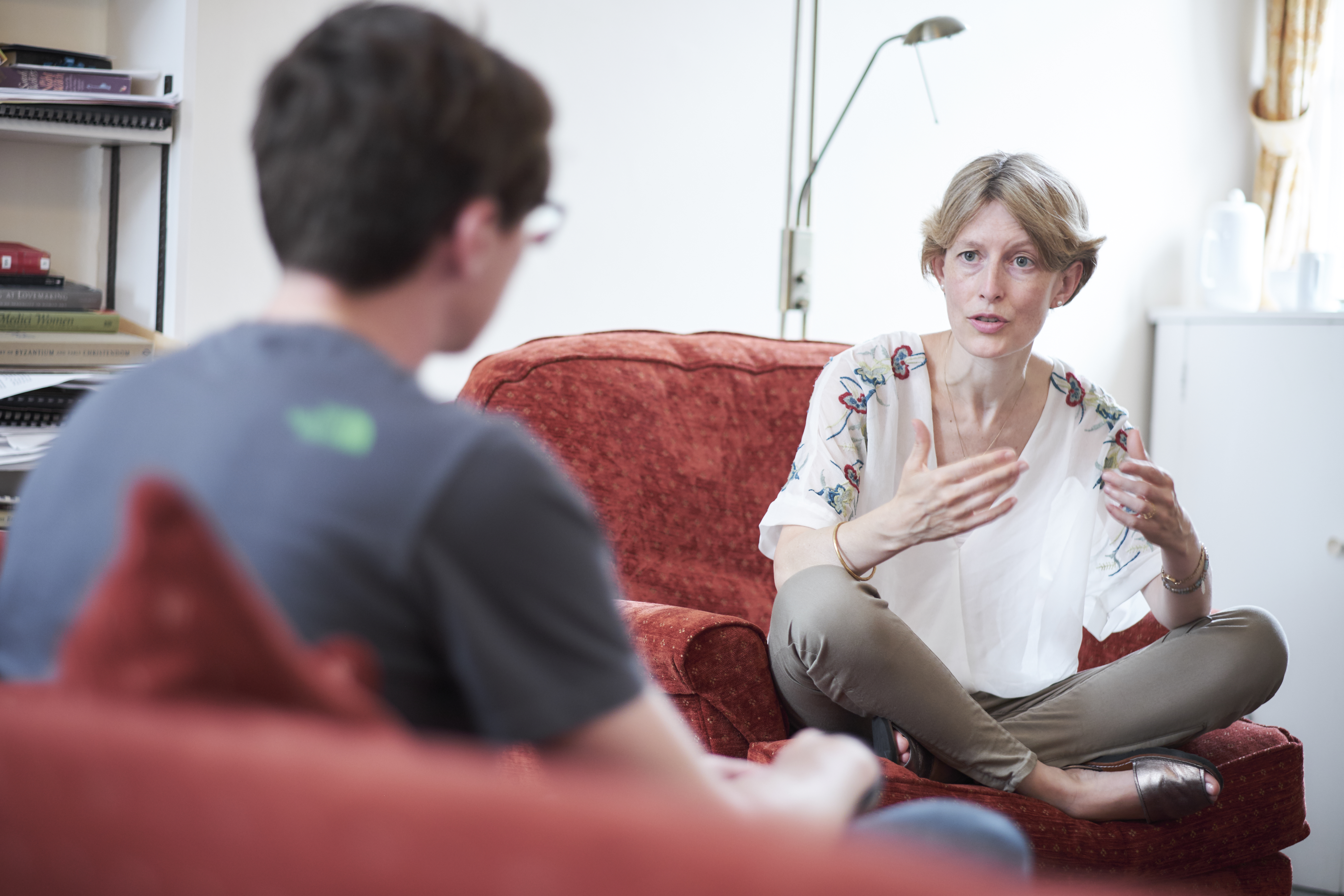 The field of Classics is expanding as archaeologists find new artefacts for us to study. Existing evidence is also being re-assessed as we draw on approaches from related fields such as Film Theory, Cognitive Science and Gender Studies.
The Classics course (or 'tripos') is either a three year degree or a four year degree, depending on which subjects you have studied at school. Please visit the University website for full details of the Classics course content and structure, including the course film .You will also find information on the Classics Faculty page for prospective applicants. If you have further questions about the course content, please contact schools.liaison@classics.cam.ac.uk.
Teaching
Christ's is lucky to have a number of experienced Classicists under its roof: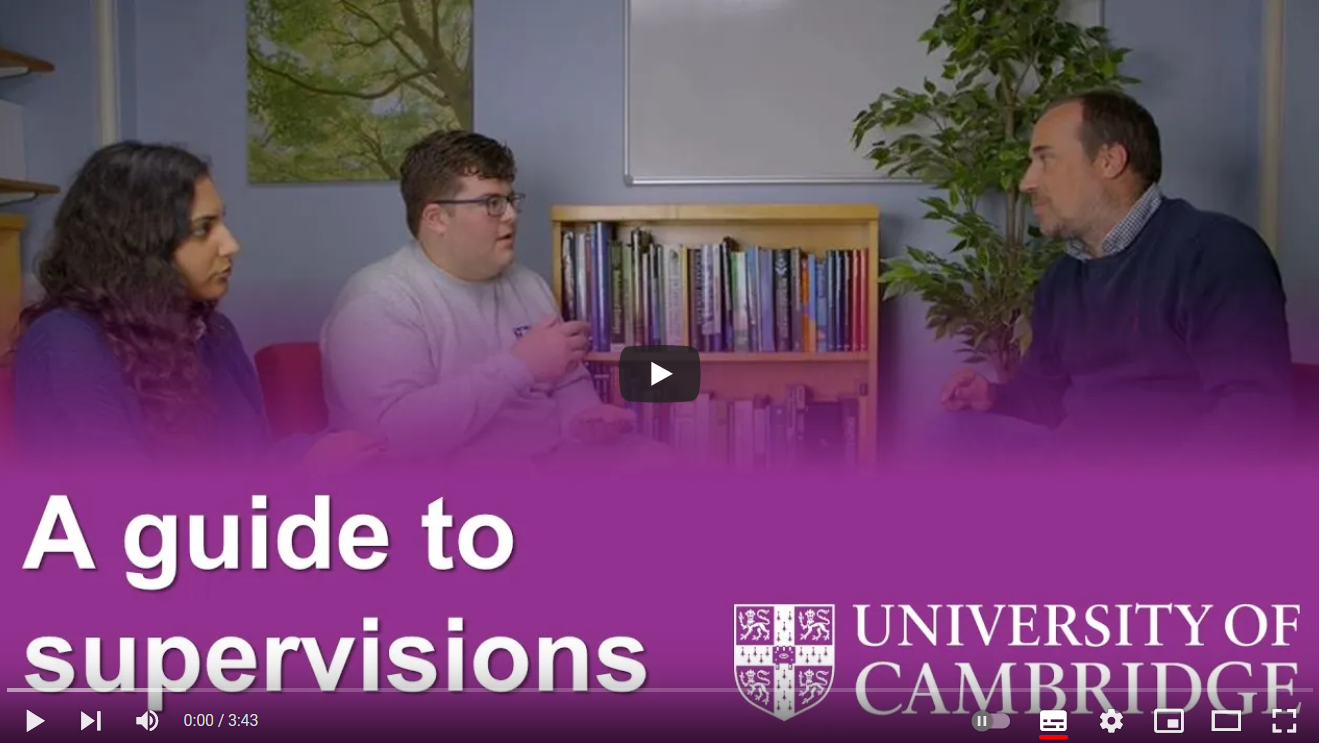 Christ's College's Director of Studies in Classics Prof Caroline Vout can advise you on choosing options and arrange your supervisions. These are tutorial teaching sessions – one-to-one or in small groups – that provide help and tuition tailored to your personal work. As other universities usually tutor in much larger groups, this approach is a real advantage of a Cambridge education.
If you're struggling with Greek or Latin, essay-writing, or job applications, our Fellows are happy to help. They get to know each student well so they can tweak their supervisions accordingly. The Christ's Awards mean that the College can offer undergraduate prizes, bursaries and travel grants to Classical lands, as well as enable students to do modern language courses or stay in College during vacations for study.
Lectures take place i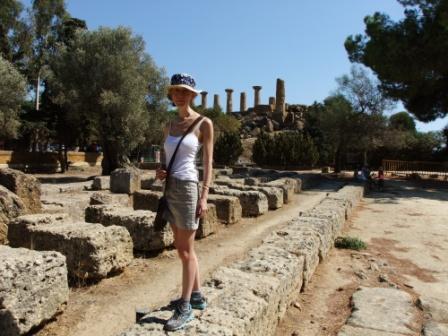 n the Faculty of Classics, a short walk from Christ's, with some classes in the Museum of Classical Archaeology, which can be found on the first floor of the same building.
Students with interests beyond Classics may also attend almost any other lectures in the University; many members of the University take advantage of this in order to learn or improve a foreign language. In some cases it may be possible to use this study to gain a formal qualification (Certificate or Diploma) in a foreign language (e.g. modern Greek) in addition to your degree.
 
What do our students think?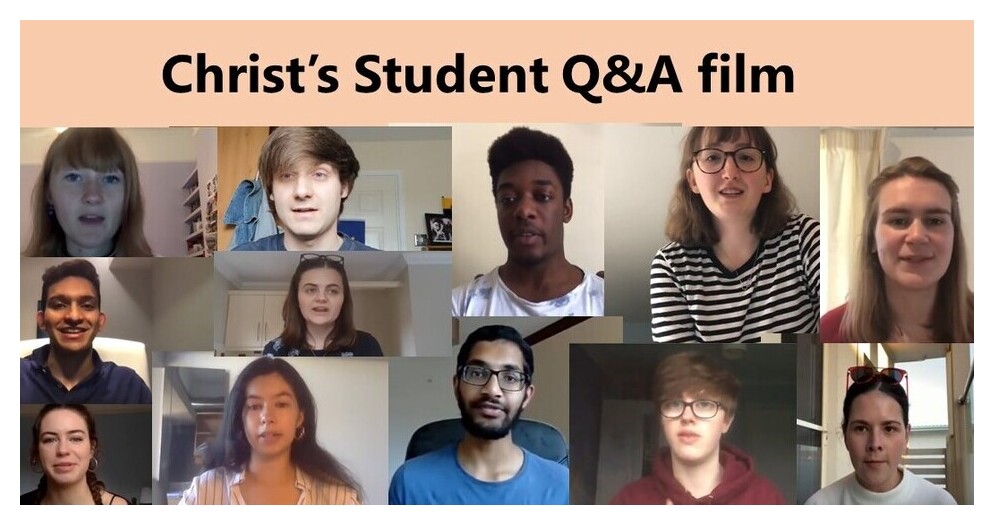 Read about the experiences of some of the Christ's College Classics students. 
If you'd like to hear from other Christ's students, please watch the Christ's student Q&A film, and visit our Student Profiles page.

How to apply
Details and a timeline for the application process can be found on the how to apply page. You may also find the additional Faculty of Classics application information useful.
News
If you are considering an application in October 2024 for October 2025 (or deferred Oct 26) entry, we recommend that you sign up for the next College Open Day, which will include a Classics subject meeting.
If you are applying this year, please see the current applicants section.

Subject requirements
Applicants for the three year Classics course must take Latin at A-Level, IB Higher Level or equivalent. If you are taking A Level/IB Higher Level Greek but not Latin, please contact us for further information. Please also read the Classics Faculty advice.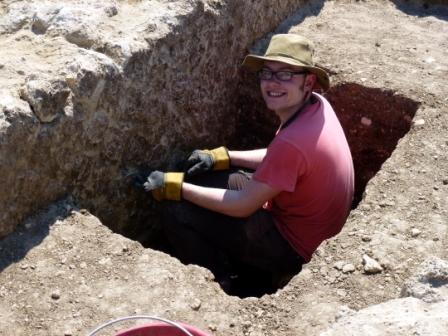 No specific subjects are required for the four year Classics course. We advise that the following subjects give useful preparation: Classical Civilisation, English (Language or Literature), History, a language (ancient or modern), and recommend that you also read the Classics Faculty advice.
Written work
After you have applied, Classics applicants are asked to upload TWO examples of marked written work that you feel accurately reflect your abilities and interests. In all cases work submitted must be your own original work, written in English and not more than 2,000 words in length. Normally the essays will have been completed during your normal course of your school study and have been marked by your usual teacher. Full written work guidelines are provided as part of the current applicants section on this website (published on 20 September each year).
Interviews
If we select you for interviews, these usually take place in early December. At Christ's we continue do all of our interviews online, as we have done for the last three years. You can have your interviews either at home (most applicants do this) or at school (if easier). Those selected for interviews are normally interviewed for 35-50 minutes in total. At Christ's, we usually split the time into two interviews with academics in Classics. Interviews will cover a range of topics based on the UCAS application and additional questionnaire(s), (for example, set-texts, wider reading, personal statement). If you are applying for the three-year course, one of the interviews may also ask you to translate a very short piece of Latin or, if appropriate, Greek, orally (those applying for the three-year course are normally expected to be studying an A-level or equivalent in Latin). 
Further, information about interviews (including two useful films) is available in the Cambridge interviews section.
Assessment (College registered)
Assessment details are confirmed by July each year, but note that
applicants for the Classics (3-year course) who are selected for interview will have a Latin (or Greek) skills assessment in one of their interviews. Please see the College assessments page for further detail.
applicants for the Classics (4-year course) who are selected for interview are asked to complete a language aptitude assessment. Instead of being a written assessment, this will be scheduled like an additional online interview but will be with a language teaching officer from the Classics Faculty. It will take place at about the same time as your other interviews but may not be on the same day. Please see the College assessments page for further detail.
There are sometimes changes to assessments from year to year - any changes are confirmed by the July before you apply.
Offers
Christ's College does not have fixed quotas of places for different subjects and the exact numbers admitted in any one year will depend upon the strengths of the fields of applicants in various subjects. However, the College's aim is to admit around 4 - 6 students each year in Classics.
We define the terms of each offer individually, but our typical offer for Classics is
You need to be academically ambitious: the majority of Christ's students arrive with higher grades than are required.
If you're taking another qualification, we expect you to be working at or close to the top of the mark range i.e.
You can look up other qualifications in the offer levels for other exam systems and international entry requirements, and if you are applying from outside the UK please read the Christ's international students section for further information and check the country pages.
If you will have finished school when you apply, please also read about post-qualification applications, taking a gap year, and, if relevant, applying from a university.

Helpful resources
Would you like to receive these resources in an email? Please complete this brief form.
The Greeks, The Romans and Us

Find out more about applying to study Classics at Cambridge

Why Classics matters
A helpful overview from the Faculty website
Reading suggestions
This online list, provided by the Faculty, gives insight into all areas of classical study.
Latin resources
(for 3 yr course).
The Classics Faculty have provided commentaries on Cicero, Tacitus, and Virgil. for those studying Latin at AS or A level.
Films with Christ's Director of Studies
Professor Caroline Vout looks at some of the standout pieces in the Museum of Classical Archaeology Cast Gallery: Antinous;  Discobolus; Peplos Kore
The Classical Anthology
A collection of passages from Greek and Latin literature (with translations) - click 'show menu' to start.
Antigone journal website
Open forum for Classics in the twenty-first century.
HE+ Classics
Resources for students who want to explore Classics beyond a school curriculum
Omnibus Magazine
Classics journal aimed at those in the final years of high school or starting university.
Theoi Greek mythology
About the gods (theoi), spirits (daimones), fabulous creatures (theres) and heroes of ancient Greek mythology and religion.
Open University courses

Introducing Classical Latin
Getting started on Classical Latin
Introducing Ancient Greek
Discovering Ancient Greek and Latin

Classics for All
Resources for Classical Civilisation, Latin, and Ancient Greek
Internet Classics Archive
Greco-Roman works, all in English translation.
Duolingo
This includes an option to learn/practice Latin
Essay competitions
Entering an essay competition is a good way to explore a relevant topic and get some extra practice in writing a convincing and well-structured essay.
In our Time
Programmes on the ancient world from BBC Radio 4
CamGuides
Introducing the

academic and information skills that you will need during your studies, as well as how and where you would be working.
Events (online / in person)
Online events: Our open days and events page advertises online opportunities as well as events you can attend in Cambridge.
Visiting on a Christ's College Open Day is a good way to find out more about the College and talk to current students and staff about studying Classics here. Or why not come along to one of Cambridge Classics events and open days?
If you might be interested in combining a Classical Language with a Modern European Language such as French, German, Spanish etc, see the Cambridge Languages Open Day.
Want to know more?
For a full picture of what the course involves, please take a look at Undergraduate Classics admissions on the University website and visit the Faculty of Classics information for prospective students too.
If you have any questions, please don't hesitate to contact us at admissions@christs.cam.ac.uk. We'll be happy to help.
Undergraduate Admissions / Subjects / How to apply / Why Christ's?