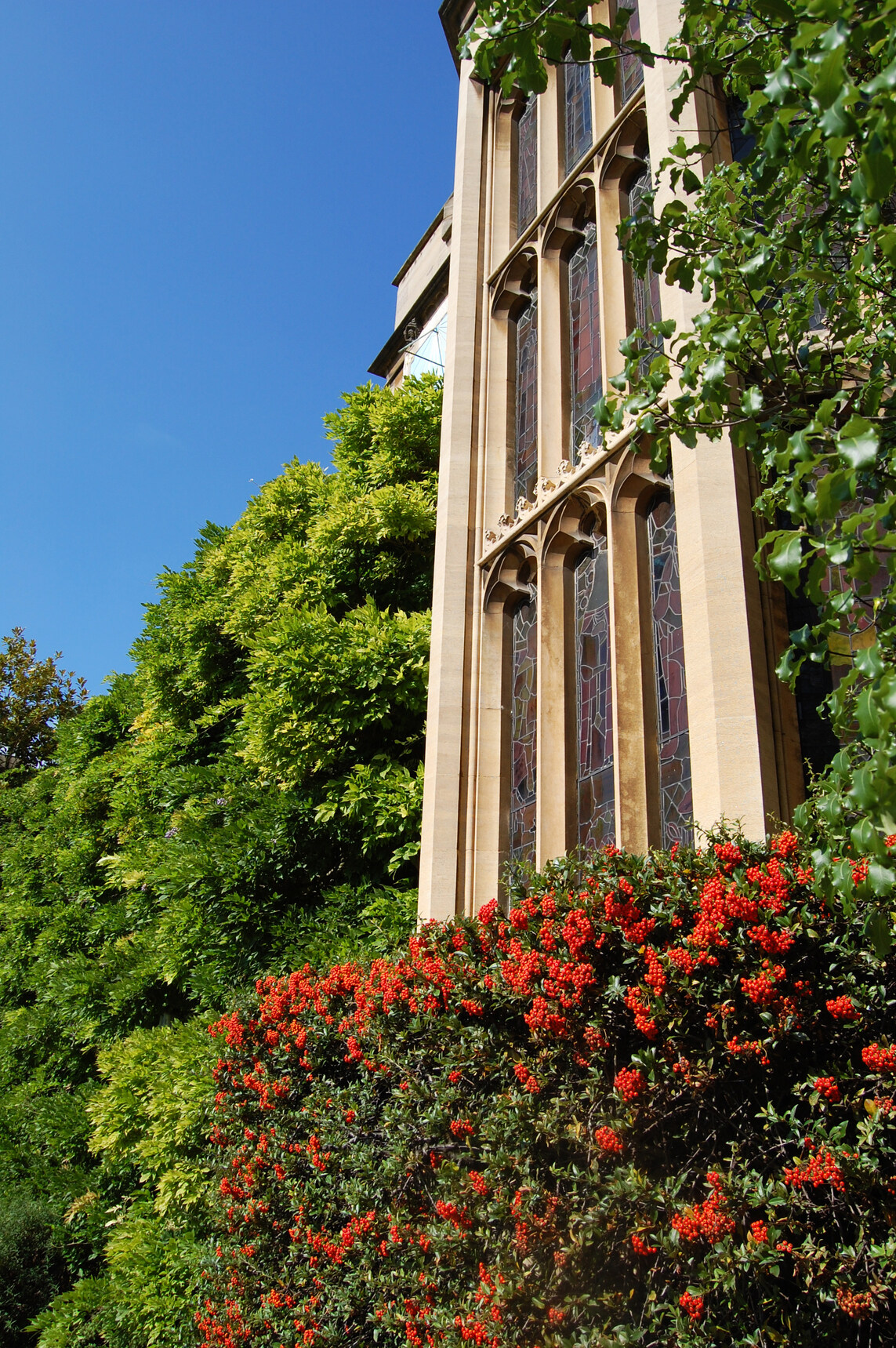 We have a new undergraduate degree course starting in October 2024. The Cambridge Design course will bring together architecture, engineering and materials science in a single degree. Blending technical content with design freedom, the course will offer a different kind of creativity, and a new approach to tackling societal and environmental issues, including poverty and climate action.
Course content and structure
Please see the Design page on the Cambridge Admissions website, which has tabs for the overview and course outline.
Students can graduate with a BA (Honours) degree after three years, but most will continue to the fourth year (Part IIB) to graduate with a BA and a Master of Design (MDes).
 
Register interest to receive further information by email
The information about this degree is just becoming available. If you would like to recieve an email in with information about the course once further detail is available, please register interest, and we will then send the relevant details to you by email.
How to apply
Visit How to Apply for full details and a timeline of the application process. We welcome applicants from all backgrounds and school types, all over the world. If you're applying from outside the UK, please read our international students section.
News
If you are considering an application in October 2023 for October 2024 (or deferred Oct 25) entry, we recommend that you sign up for the next College Open Day, which will include a Design subject meeting.

Subjects: what do you need?
To apply for Design at Christ's, you must be taking or have taken three A levels including Mathematics or an equivalent such as the International Baccalaureate with Higher Level Mathematics (Analysis and Approaches or Applications and Interpretation) or three Advanced Highers in the Scottish system including Mathematics.
What else are we looking for?
Sending a 6-page artwork pdf
When we receive your application, we will ask you to send a pdf of examples of your own original artwork that you feel accurately reflects your abilities and interests. You will need to create an A4 pdf of exactly 6 pages, and no more than 15MB.
The selection of images for your artwork pdf should, in some part, reflect material you might plan to show if you are invited for interview. As it will be submitted as a pdf (not in hard copy), if you'd like to show us any 3D work or a painting, you will need to take photos of it to include. Details for sending your pdf will be included in the current applicants section (in the subject information for Design) once you have applied.
Note that this requirement to send us artwork at this stage in the process is in addition to the request for you to show a portfolio if you are invited for interview.
Your portfolio
Applicants who are invited for interview will be asked to show a portfolio of recent work. We don't expect your portfolio to be architectural in nature (such as plans or sections) but rather to be work that shows your interests, experience and ability in the visual and material arts.
The basis of your portfolio should be drawing and painting work, but you can also include other media such as sculpture, installation, photography or video art. We would like to see ongoing drawings in any media (pencil, charcoal, crayon) showing a variety of subject matter. This can be material you've prepared for exams or creative work you've done outside of school.
REMEMBER: your portfolio isn't just a compilation of work, it's a creative piece that showcases your ability to communicate your ideas. Once the instructions for sending your portfolio are available, please think carefully about the best possible way you can present it to us.
Interviews
If we invite you for interviews, these usually take place in early December. For the last three years interviews have been online and students have been interviewed either at home (in most cases) or at school (if easier). Those invited for interviews are normally interviewed for 35-50 minutes in total. At Christ's, we usually split the time into two interviews with academics. You will need to have your portfolio available in both interviews.
Further, more general information about interviews (including two useful films) is available in the Cambridge interviews section, and it's worth also having a look at supervisions (short film here), as interviews are similar to what you do every week as a Cambridge student.
Written Assessment (college registered)
Assessment details are confirmed by July each year, but note that applicants for Design who are selected for interview are normally asked to take an Admissions Assessment at the end of November. We arrange your assessment automatically so you don't need to register. You complete the assessment remotely and upload your work - you will not need to travel for it. Details of how the assessment will work are given to students selected for interview by email.
The Assessment is the same as the one taken by applicants for Architecture. Information about the format and content of the Admissions Assessment is available in the Undergraduate Design Course Information. See the entry requirements tab. There are sometimes changes to assessments from year to year - any changes are confirmed by the July before you apply.
Offers
For Design our typical conditional offer is
A*AA (including Mathematics) at A-level
for IB students 42 points overall with 7,7,6 in Higher Level subjects (including Higher Level Mathematics Anaylsis and Approaches or Applications and Interpretation)
for Scottish applicants A1, A2, A2 in three Advanced Highers including Mathematics
If you're taking another qualification, we expect you to be working at or close to the top of the mark range (thus Option Internationale du Baccalauréat candidates are asked to achieve at least 17/20 overall, with 17 or 18 in relevant subjects, and candidates taking the European Baccalaureate need at least 85% overall, with 9/10 in relevant subjects, for example). Read about offer levels in other exam systems and international entrance requirements.
You need to be academically ambitious: note that the majority of Christ's students arrive with higher grades than these requirements.
If you will have finished school when you apply, please read about post-qualification applications. 
Come to an open day or online event
Our open days and events page advertises online and in-person opportunities to find out more about the College and studying Design here.
 
Want more information?
For more detail about what the course involves, please read Undergraduate Design admissions on the University website.
You might also be interested to read the following news article:
If you have any queries at all, please contact us at admissions@christs.cam.ac.uk and we'll be happy to advise.
Undergraduate Admissions main page / Back to the subject list / How to apply / Why choose Christ's?