Why Study Asian and Middle Eastern Studies at Christ's?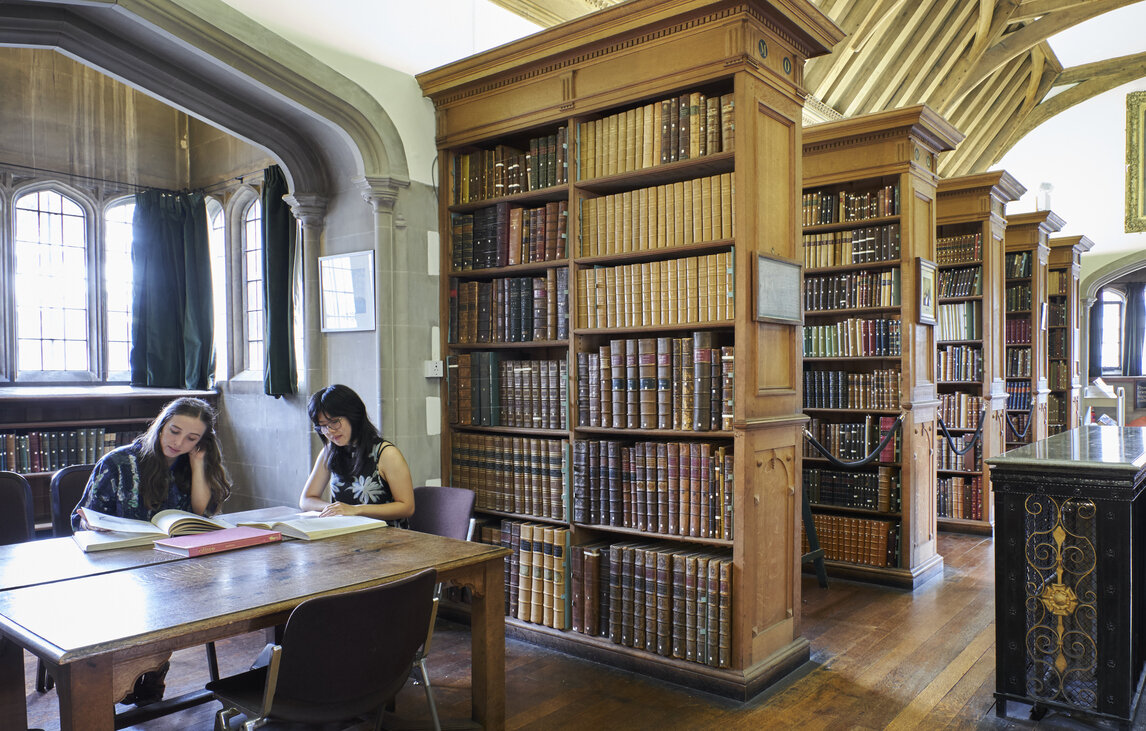 Christ's has a long tradition in Asian and Middle Eastern Studies (AMES), formerly known as Oriental Studies.
Sir Ralph Lilley Turner MC, an English Indian languages philologist and well-known Orientalist, was elected Fellow of Christ's in 1912, Honorary Fellow in 1950 and knighted for his many achievements. Thanks to his warnings that the forces lacked enough personnel trained in Asian languages during the Second World War, SOAS went on to train servicemen in Chinese and Japanese for intelligence work.
The College library has eight Sanskrit manuscripts dating from the 18th and 19th centuries, plus a large collection of Arabic manuscripts, described in Edward G. Browne's 1922 A Supplementary Handlist of the Muhammadan Manuscripts. We update our collection annually to meet current study needs.
Former Christ's students have gone on to work in areas including journalism, television, management consulting, teaching and academia and the diplomatic service.
"I'm working in television at a small documentary production company in London specialising in Middle Eastern programmes. As an Assistant Producer my role is a mix of practical production organisation tasks, research and contributor outreach, and translation from Arabic to English. I began working in TV in 2017 after two years in finance, following a Fulbright-funded master's at Georgetown in Washington, DC." Anna, Christ's graduate
 
Course content and structure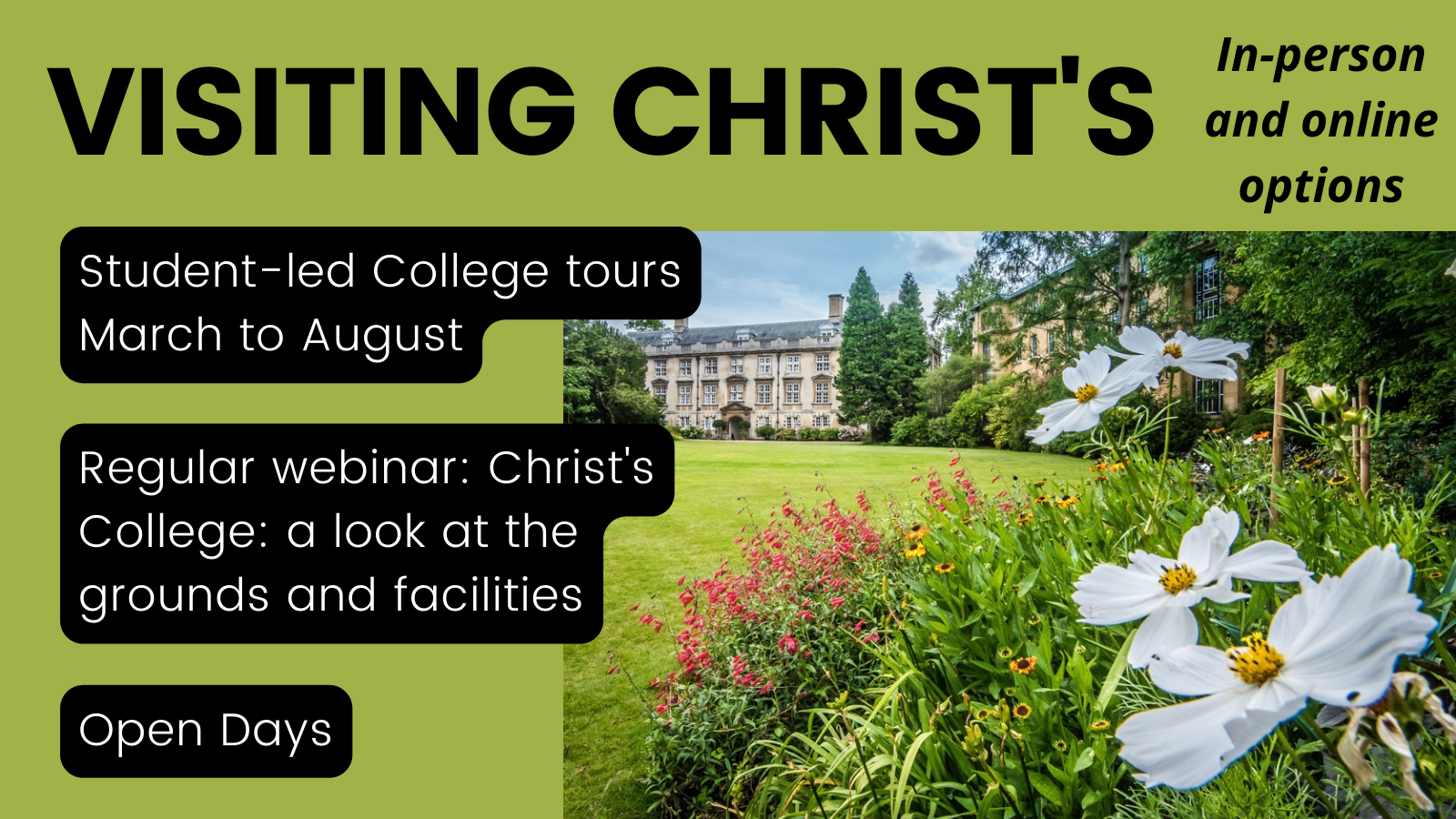 This degree offers an intensive grounding in one or two of the major languages and cultures of East Asia or the Middle East. You don't need to have prior knowledge of the languages – just imagination, perseverance and a strong sense of adventure! We offer:
Arabic
Chinese
Japanese
Hebrew (Biblical and Modern)
Persian
The AMES course (or 'tripos') is a four-year degree. If you're studying a modern language, you spend your third year abroad in a relevant country.
Please visit the University website for full details of the Asian and Middle Eastern Studies course content and structure, including the course film. In addition to language studies, the courses also cover history, literature, religion and a range of other subjects such as politics, economics, sociology, archaeology, or film, depending on the language being studied. 

You will also find information on the AMES Faculty page for prospective applicants . If you have further questions about the course content, please contact ug_progadmin@ames.cam.ac.uk. 
NB: if you want to study Assyriology and Egyptology, please apply for Archaeology.
 
Teaching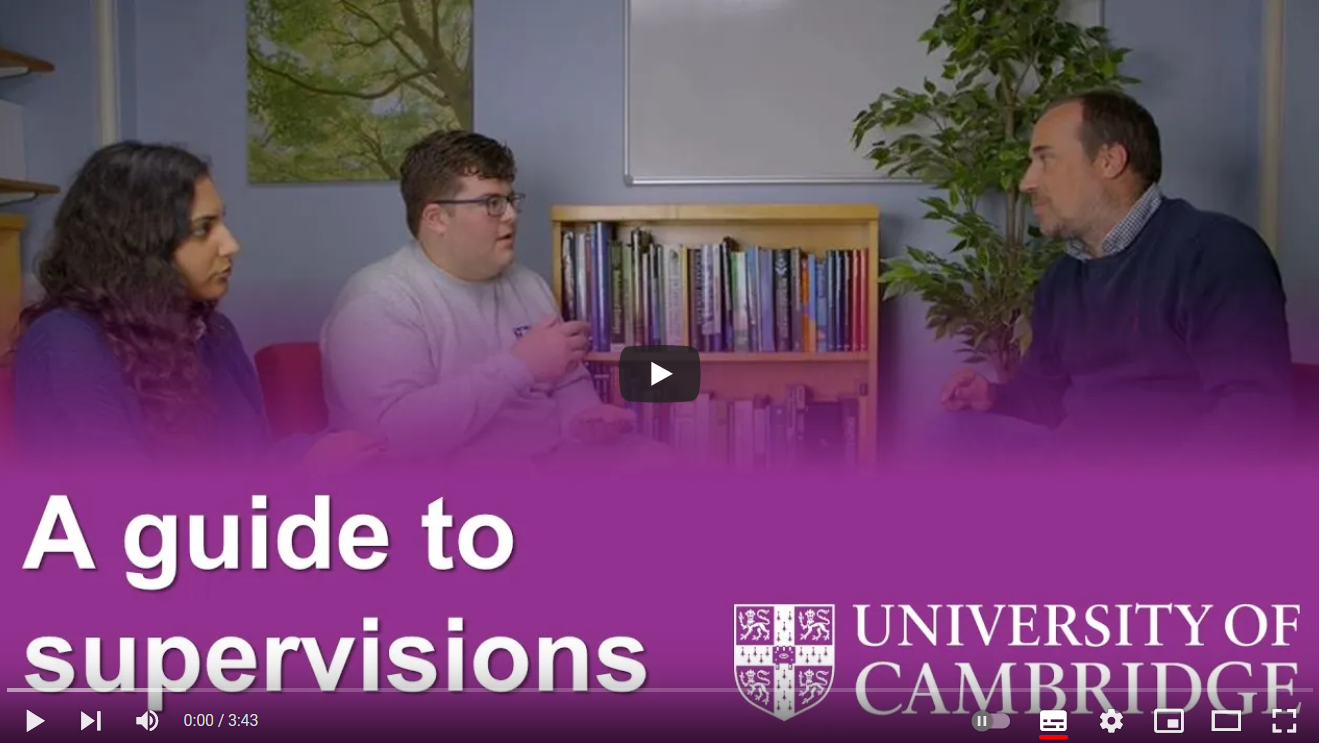 Christ's Director of Studies in Asian and Middle Eastern Studies is Prof Amira Bennison, who specialises in the history and culture of the Middle East. She guides you through your course and arranges your weekly teaching 'supervisions'. These are individual or small group tutorial sessions that help you benefit from personally-tailored tuition.
Christ's is close to the University Language Centre (which has resources in 180 languages) and a 17 min walk from the Faculty of Asian and Middle Eastern Studies where lectures and language classes take place.
 
How to apply
Visit How to Apply for full details and a timeline of the application process. We welcome applicants from all backgrounds and school types, all over the world. If you're applying from outside the UK, please read our international students section.
You should apply for Asian and Middle Eastern Studies (AMES) through UCAS. You'll then be asked on the My Cambridge Application form to state which language(s) you wish to study.
Please note: If you want to combine AMES with a modern European language, your UCAS application should be for AMES.
News
If you are considering an application in October 2024 for October 2025 (or deferred Oct 26) entry, we recommend that you sign up for the next College Open Day, which will include an AMES subject meeting.
If you are applying this year, please see the current applicants section.

Subjects: what do you need?
You should be able to demonstrate some formal evidence of an aptitude for language-learning. If you apply for Arabic, Hebrew or Persian with a modern European language, you must study the European language at A-level, IB Higher or equivalent.
Written work
Whether or not you will be asked to send written work depends on which languages you are applying for.
If you are only applying for Asian and/or Middle-Eastern languages then you do not send written work as part of the application process.
If you are planning to combine an AMES language with a European language (French, German, Italian, Portuguese, Russian or Spanish) then after we receive your application, we will ask you to upload ONE piece of work that you have written in the European Language that you plan to study at Cambridge. It should preferably be an essay on literary texts, history or philosophy. If you don't have anything on literary texts, history or philosophy, any piece of work in the European language you intend to study is acceptable. The work you upload should be work written during the normal course of your studies and already marked by a teacher. We publish full guidelines on written work in the Current Applicants section on 20 September each year.
Interviews
If we invite you for interviews, these usually take place in early December. At Christ's we continue do all of our interviews online, as we have done for the last three years. You can have your interviews either at home (most applicants do this) or at school (if easier).
Those invited for Cambridge interviews are normally interviewed for 35-50 minutes in total. At Christ's, we usually split the time into two interviews with academics in Asian and Middle Eastern Studies.
Further, more general information about interviews (including two useful films) is available in the Cambridge interviews section, and it's worth also having a look at supervisions (short film here), as interviews are similar to what you do every week as a Cambridge student.
If you want to combine AMES with a modern European language, one of your interviews will be for the European language. Read about studying Modern Languages at Christ's for more information about this interview and note that there will be a text to read just before the interview.
MML Written Assessment (if relevant)
If we invite you for interview and your language choices combine an AMES language with a modern European language from the MML course, we also ask you to take the MML Written Assessment towards the end of November (it won't be on the same day as your interviews). If this is relevant, you don't need to register as we will arrange it for you automatically.
The MML Written Assessment lasts one hour. Further information including the format and sample questions is available in the university course information for MML (entry requirements tab). You will be able to complete the assessment remotely - you will not need to travel for it. Details of how the assessment will work will be given to students selected for interview by email.
If your language choice(s) do not include a European Language then you will not have a written assessment.
Offers
Asian and Middle Eastern Studies is an increasingly popular subject but a relatively small department, with an average annual intake of 50-60 students across the University. At Christ's we don't have fixed quotas for places but in AMES we typically admit at least two students each year.
We define the terms of each offer individually, but a typical offer for Asian and Middle Eastern Studies is
If you're taking another qualification, we expect you to be working at or close to the top of the mark range i.e.
You can look up other qualifications in the offer levels for other exam systems and international entry requirements, and if you are applying from outside the UK please read the Christ's international students section for further information and check the country pages.
If you will have finished school when you apply, please also read about post-qualification applications, taking a gap year, and, if relevant, applying from a university.
 
Helpful resources
Attend an Open Day / Webinar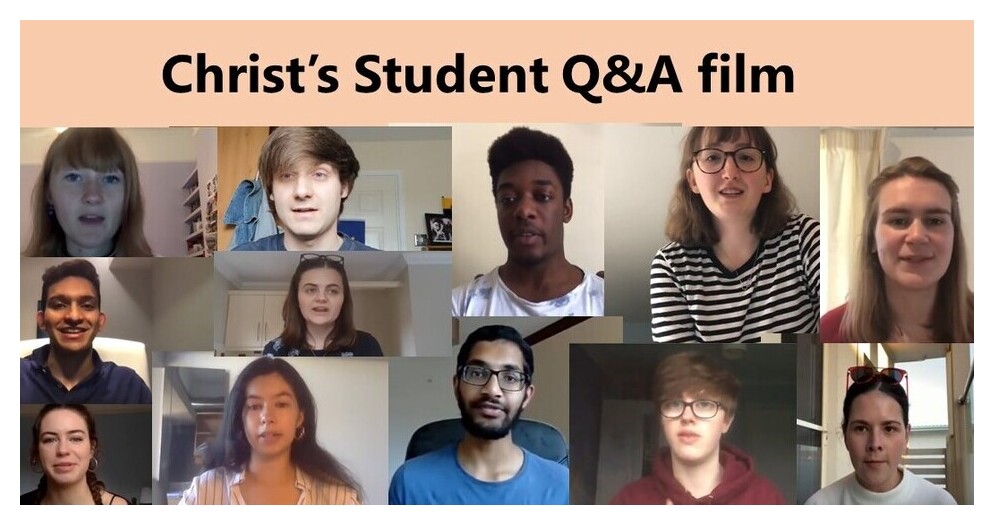 Our open days and events page advertises regular online opportunities as well as events you can attend in Cambridge. If you can, sign up for a College Open Day (our October, February and September events normally include a meeting with a subject specialist). Between February and August we run regular webinars:
Subject Matters: The importance of post-16 subject choices (this one is also run Sept - Nov)
Cambridge for Beginners
Christ's College: A look at the Grounds and Facilities
Personal Statements and preparing for an application
Further subject-specific opportunities you might wish to consider include Subject Masterclasses organised by Cambridge Admissions Office, and subject-specific talks in the July Cambridge Open Days. If you are a UK student from a background where there is little tradition of entry to Higher Education, you can apply to attend a Sutton Trust Summer School in Asian and Middle Eastern Studies or to shadow a current undergraduate studying AMES via the Cambridge SU Shadowing Scheme (do be aware that there's a high proportion of applicants to places for both of these last two opportunities so please don't be discouraged if you don't get a place).
 
Need more information?
For a fuller picture of what the course involves, take a look at Undergraduate Asian and Middle Eastern Studies admissions on the University website and visit the Faculty of Asian and Middle Eastern Studies too.
If you have any other queries at all, please contact us at admissions@christs.cam.ac.uk and we'll be happy to advise.

 
Undergraduate Admissions / Subject list / How to apply / Why Christ's?